The New York Times highlights Shelley Craig's research on the benefit of social media for LGBTQ youth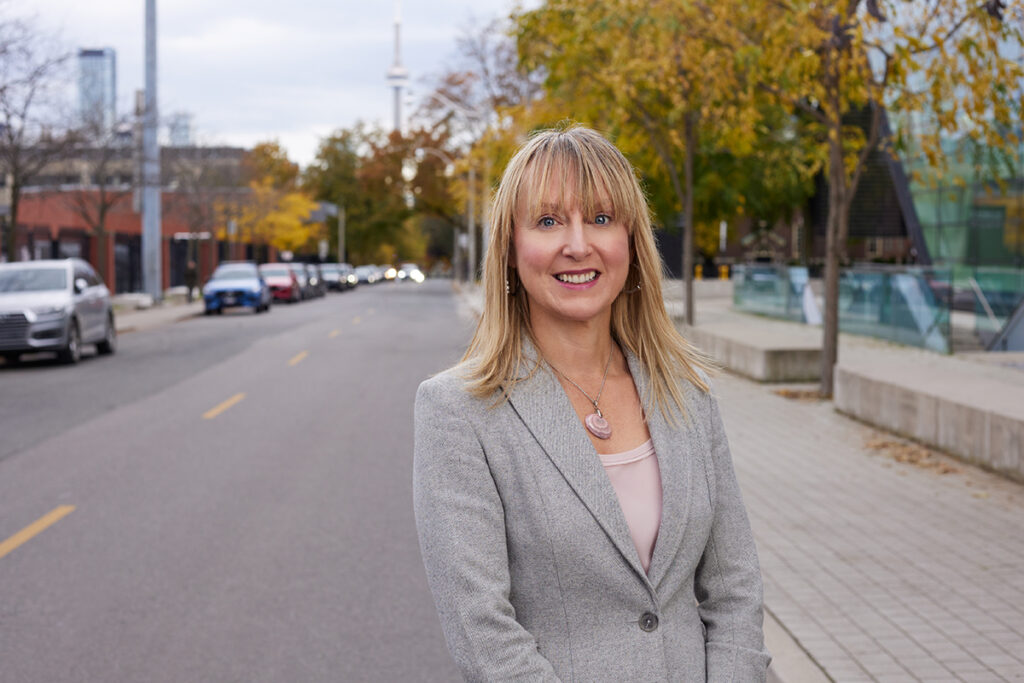 Professor Shelley Craig spoke to The New York Times about her research on social media use among LGBTQ+ youth.
"The language these kids are using to describe social media in my research is: 'It's my home,' 'It's my family,' 'It's kept me alive,'" Craig told The New York Times. "We've found it has built L.G.B.T.Q. youth's resilience, and given them hope."
Writes Clair Cain Miller for The New York Times:
Though data shows that the mental health of L.G.B.T.Q. teens is worse than that of straight teens, it can be improved by being online, said Shelley L. Craig, a Canada Research Chair in sexual and gender minority youth at the University of Toronto. Her research has found that L.G.B.T.Q. youth find two things online that are known to reduce depression and suicidal thoughts: hope, and a sense of control over their actions and environment.
Craig's program of research focuses on cultivating resilience in marginalized populations through innovative, community-based interventions. Her primary specializations are: (1) understanding the needs of sexual and gender minority youth (SGMY), particularly the role of information and communication technologies on their mental health and wellbeing (2) developing of tailored interventions to address the mental health disparities of SGMY (3) exploring the skills and interventions used by health social workers to impact the social determinants of health (3) developing competent social work practitioners through effective social work education. She holds a Canada Research Chair in Sexual and Gender Minority Youth.
Craig is the Project Director of The International Partnership for Queer Youth Resilience (INQYR) — a SSHRC-funded interdisciplinary and multilingual international research partnership designed to understand and support the resilience of LGBTQIA2S+ youth through technology-engaged research. INQYR seeks to contribute to a deeper understanding of LGBTQ+ youth resilience that is inclusive of multiple regional contexts in an increasingly digitized world.
---
Related:
How Terry Cheng helps Chinese women navigate cancer recovery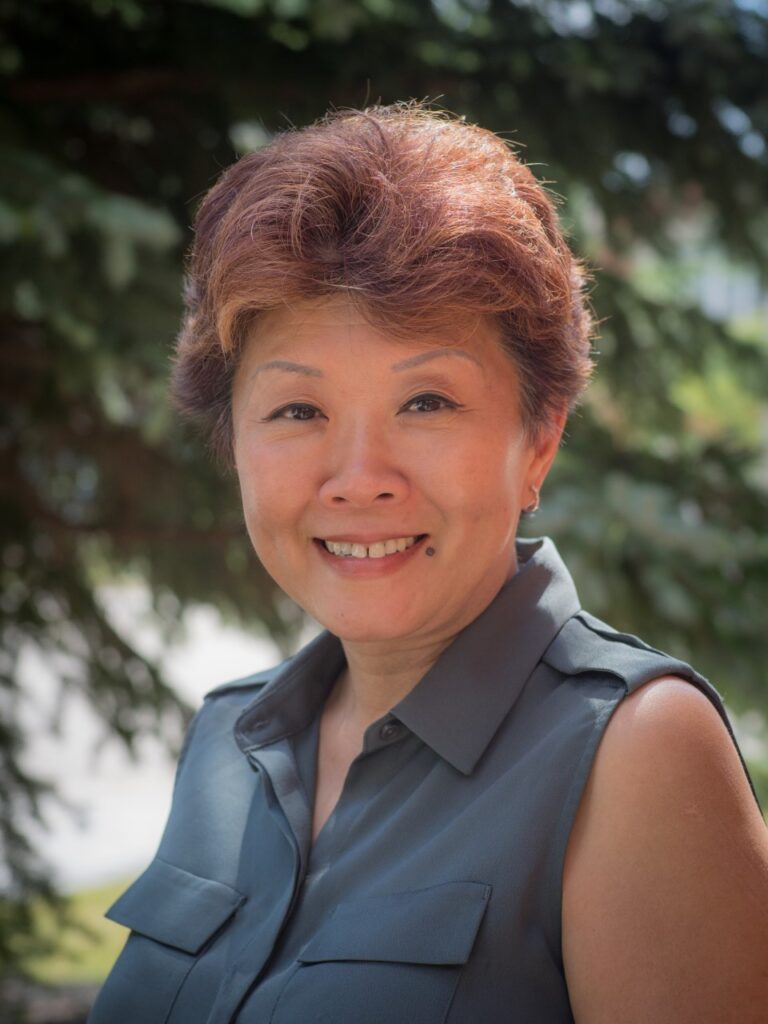 Terry Cheng (PhD 2010) knows she's generalizing when she says Chinese women don't tend to share their emotions, even when navigating the emotional challenges of cancer recovery.
But she started seeing it so often in her role as an oncology social worker at the University Health Network's Princess Margaret Cancer Centre, she was inspired to help open the conversation.
"Because I'm a Chinese social worker, I would get a lot of referrals to see Chinese woman with breast cancer, mostly because of language issues," she says. "I started to notice they had tremendous unmet needs – many were related to language barriers, but there were also specific cultural needs."
Chinese women were often struggling in silence while navigating the various stages of breast cancer, Cheng realized, with the recovery period proving especially challenging.
"We tend to internalize our emotions and try to manage on our own – wanting to be self-sufficient and not to become a burden to our family," says Cheng. "It can be very lonely, very isolating."
As part of her PhD thesis at University of Toronto's Factor-Inwentash Faculty of Social Work (FIFSW), Cheng interviewed 24 Chinese women who had recovered from breast cancer, exploring their lived experiences.
"I was the first person these women had actually spoken to about their experiences," she says. "They may have shared a little bit here and here with family or a friend, but I was the first person they really opened up to."
By keeping their problems hidden, many of these women felt isolated and suffered from depression and anxiety. In addition to language barriers and a lack of culturally relevant support materials, their efforts to avoid being a burden for their loved ones often had mental health repercussions.
A further challenge for these women is that the recovery period itself can be an especially challenging time for cancer survivors, as Cheng's earlier research had uncovered.
"A lot of support is offered for people in initial diagnosis and treatment, but there's less guidance to help facilitate that difficult post-treatment phase," says Cheng, who along with colleagues at Princess Margaret Cancer Centre has developed various psychoeducation resources to help women make this transition.
Recognizing that Chinese women were facing multiple gaps, she set out to help.
Combining her expertise in psychoeducation for cancer recovery and the insights explored in her PhD thesis, Cheng launched a website called Breast Cancer Recovery for Chinese Women in 2020. Featuring emotional and physical well-being resources, self-reflection exercises, self-assessment questionnaires, financial support guidance, emotional literacy tools and more, the website aims to be a culturally and linguistically relevant guide, supporting Chinese women along their cancer recovery journey.
A highlight of the website is a short video featuring two women sharing their experiences with breast cancer over dim sum. Filmed in Mandarin with English subtitles, the video combines stories from the women Cheng interviewed during her PhD thesis, while demonstrating the benefit of opening up to a friend.
"I was debating whether or not to tell you," says Tinzin in the video to her younger friend Winnie, who had just shared her recent cancer experience. After listening to her friend with empathy, Tinzin decides to reveal her own story.
"I understand what you went through because I too had breast cancer five years ago," she says.
The two women connect over their shared experiences: not wanting anyone to feel sorry for them, feeling guilty about being sad and depressed, and frustration with relatives who believe they'll bring bad luck to the family. They talk about financial difficulties, strained relationships, counselling support and more.
"The idea behind the video is role modelling. If you see someone sharing their experience, you're better able to share your own," says Cheng, who created the website as part of her ongoing clinical research as an assistant professor (status only) at FIFSW. "The website aims to normalize these difficult emotions, help build coping strategies and most importantly, let Chinese women know they are not alone."
Cheng is currently examining the effectiveness of the website through a pilot randomized control study, while gathering data from women on what additional supports they would find helpful.
She hopes the initiative will soon help many more Chinese women recovering from cancer feel more supported and less alone.
By Carolyn Morris
---
Related:
Alumna Ellen Sue Mesbur has both witnessed and led considerable changes in social work education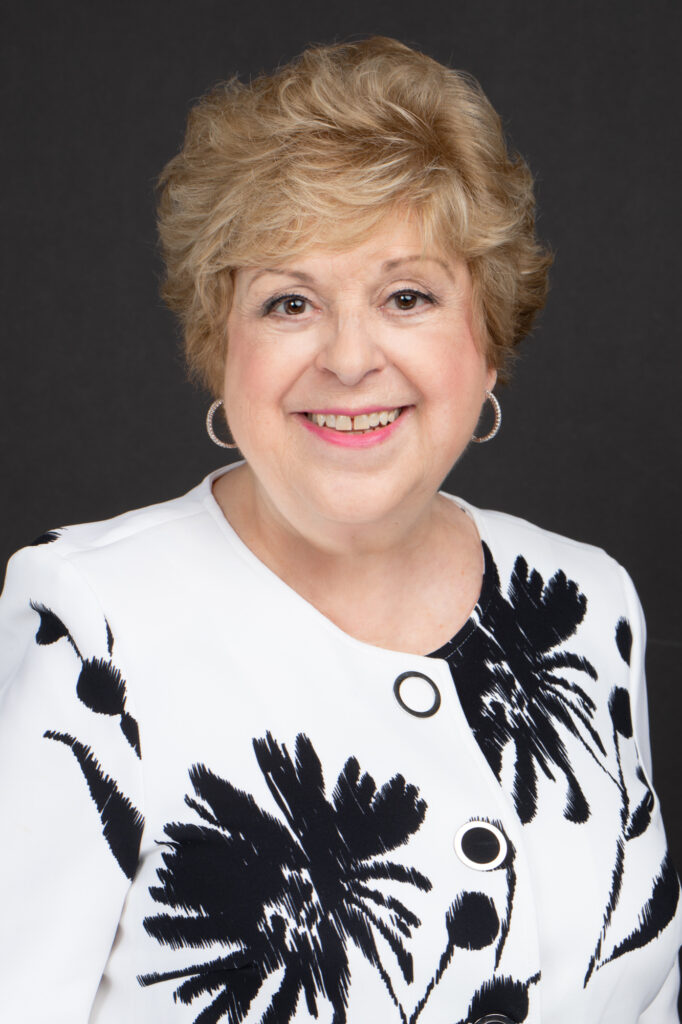 Growing up in Edmonton, Alberta, community engagement and organizational leadership was a big part of Ellen Sue Mesbur's life. Her parents were involved in Jewish organizations and other local community groups, instilling in her deep values of helping others and giving back. When Mesbur set out to start her own career, social work "seemed like the normal thing to do," but she wasn't sure about the exact path her career would take. 
More than 50 years later, Mesbur has both led and witnessed considerable changes in social work education — including initiatives to make programs more accessible to students. Her career has included roles as the Director of not one but two Canadian schools of social work, and deep expertise in the history and practice of social work with groups in Canada. Today, she continues to share her experience and knowledge both as a consultant for Jewish Family and Child Services (JC&FS) and as an internationally recognized expert in social group work through published articles, papers and presentations. 
After graduating from U of T's Bachelor of Social Work program in 1966 and the Master of Social Work program in 1967, Mesbur landed a job as a school social worker in Scarborough. While there, a colleague recommended that she apply for a position in the Welfare Services Program at what is now Toronto Metropolitan University (TMU). "They hired me to teach and, by taking a chance on me, that changed my whole career," she says. 
At the time, Ryerson Polytechnical Institute, as TMU was then known, only offered a Certificate Program for people with a high school diploma who had been working in welfare services. "Most of the students would never have had an opportunity to get any kind of advanced education if it hadn't been for that program," Mesbur says. "It met a very interesting need in the community."  
The Institute's two-year Certificate Program soon expanded to a three-year Diploma Program thanks to pressure from students who wanted more education. In 1971, it launched a Bachelor of Applied Arts (Social Services) degree. In 1982, it became fully accredited by the Canadian Association of Schools of Social Work. And in 1989, Mesbur became the Director of the School of Social Work and remained in that position until 1998. In 1993, when Ryerson Polytechnic University gained official university status, students were able to pursue a Bachelor of Social Work degree.  
Amid all this, Mesbur was furthering her own education as well, attending U of T's Ontario Institute for Studies in Education (OISE) both part time and full time during her sabbaticals, majoring in Adult Education. There, she received a Master of Education (in 1978) and Doctor of Education (in 1986), while studying group interaction and how it influences learning.  
In the early 2000s, Mesbur started to think about retiring from teaching, but that didn't mean she was slowing down. She was presenting and publishing papers on social group work, field education, practice with diverse populations, and the history of social group work in Canada. She was also a member of the Board of the International Association for Social Work with Groups, and co-chair of the Board of Accreditation for the Canadian Association for Social Work Education (CASWE). It was in this role that she was introduced to Renison College's emerging School of Social Work at the University of Waterloo. A few years later, some of the faculty members she had met when the school applied for its first accreditation encouraged her to put her hat in the ring for the position of Director. She was offered the position and was the school's Director for 10 years. 
During that time, Mesbur helped diversify and modernize the program. This included contributing to the development of a part time BSW program (available in class and online) that would attract more mature and diverse students.  Later, she and her colleagues and staff worked toward the development of the first part time MSW program in Canada focused on health and offered largely online, making it accessible to students further afield. Mesbur officially retired from Renison University College in 2013.  
When the COVID-19 pandemic hit in early 2020, Mesbur's experience with online learning was an asset. Although she was no longer teaching, she met weekly for a virtual meeting with group work colleagues from Canada, the United States, South Africa, New Zealand and Australia who, like everyone else, had been forced to pivot to teaching group work online. "Everybody was struggling with the same things," she says. "They were universal in the sense of worrying about the students and being concerned about the course content and student mental health." The group's weekly meetings led to two published journal articles on teaching group work online during the pandemic. (See the links below.)  
As she reflects on Jewish Heritage Month celebrated in May, Mesbur says she would like to see Antisemitism incorporated into educational policies and standards around equity, diversity and inclusion within schools of social work, accrediting bodies and social work associations. "I did my MSW thesis on hate propaganda legislation, because at that time, in the mid 60s, there was a rise of neo-Nazi activity in Canada," Mesbur says. "Over the years, Antisemitic activity has calmed down and then gotten worse, but this is the worst I've ever seen it, in terms of incidents across the world and in Canada and Toronto as well."  B'nai Brith Canada's League of Human Rights annual report backs this up. Its 2022 audit showed that Antisemitic incidents in Canada were 105.9% higher than they were in 2012. "In social work, I think we have to be aware of all forms of hatred, include it in our curricula and learn how to address hate in our work as practitioners, teachers and researchers," she says. 
Looking back, Mesbur can't help but be grateful for those who have served as her mentors and the immense impact they had on the trajectory of her career. She is proud of the legacy and contributions that faculty and graduates from Canadian schools of social work have made to the field and to social work education. "There has been so much leadership in social work and social work education from faculty and graduates across Canada, from the early days to current days," Mesbur says. "It's quite impressive to think about."   
Read Ellen Sue Mesbur's recent publications:
Saldana, K., Currin-McCulloch, J., Muskat, B., Simon, S., Bergart, A, Mesbur, E.S., Guy, D., Chilwalo, N., Seck, M., Tully, G., Lind, K., Lee, C.D., Hall, N., & Kelly, D. (2021) Turning boxes into supportive circles: Enhancing online group work teaching during the Covid-19 pandemic. Social Work with Groups. DOI: 10.1080/01609513.2021.1910110 
Bergart, A., Currin-Mccullock, J., Lind, K., Chilwalo, N.B., Guy, D. L., Hall, N., Kelly, D., Lee, C.D., Mesbur, E.S., Muskat, B., Saldana, K., Seck, M.M., Simon, S.R., Tully, G. We need mutual aid too: Group work instructors helping each other navigate online teaching, Social Work with Groups, 46:1, 21-35. DOI: 10.1080/01609513.2021.2015648 
---
Related:
The Government of Canada announces $2.8 million to support 2SLGBTQI+ Mental Health
On May 1, the Honourable Carolyn Bennett, Minister of Mental Health and Addictions and Associate Minister of Health came to the Factor-Inwentash Faculty of Social Work to announce $2.8 million in funding to the Community-Based Research Centre (CBRC). The funding will support CBRC's "Investigaytors" program — a 2SLGBTQI+ focused community-based health leadership initiative that fosters important resources for good mental health, including mental health literacy, social connection and problem-solving skills. 
The Investigaytors program was created by the CBRC in Vancouver, British Columbia in 2011. In 2016, the program expanded to Toronto, where it is run in partnership with the CRUISElab, led by University of Toronto social work Professor David Brennan. CBRC launched the program in Edmonton and Winnipeg in 2019. 
"The focus on community-engaged mental health initiatives is a critical lifeline for 2SLGBTQIA+ people," said Brennan, who spoke at the announcement. "We know there is a greater possibility of better mental health outcomes if researchers, policymakers, service providers, and governments work together for and with the 2SLGBTQIA+ communities so that they may take the lead in efforts to develop programs, knowledge, resources, and policies that enhance their mental health and wellbeing. The Investigaytors program is a tremendous success in this regard, and we are very grateful for the government and CBRC's support." 
In addition to reaching 13,000 2SLGBTQI+ individuals through this project, CBRC is also developing and mobilizing 2SLGBTQI+ mental health resources to increase the knowledge and capacity of 11,000 stakeholders, including health care providers and policymakers, to design and deliver culturally competent and safe care for 2SLGBTQI+ populations. 
"For many 2SLGBTQI+ people, being able to access safe spaces or affirming support can make a world of difference in terms of our mental health," said Michael Kwag, Director, CBRC. "With the rise in anti-trans and queer hate, and the pandemic's ongoing impact on community services and spaces, it is critical that the 2SLGBTQI+ community sector is better equipped to respond to the unique mental health needs in our communities. This funding is an important step towards ensuring that 2SLGBTQIA+ communities across Canada are able to meet this challenge." 
Jack Lawrence, a participant in the Investigaytors Toronto-based program, says his experience in the initiative helped him understand how community-based research — research done with communities, rather than on communities — could benefit queer people.  
"Historically, researchers have exploited and harmed the people they studied by not operating on behalf of those people's best interests. But in community-based research, the wellbeing of the people studied is of the upmost importance," says Lawrence. 
Participating in Investigaytors also introduced him to a community of mentors and peers "who wanted to use science and research to improve the lives of other queer guys and queer people in general."  
"I was so lucky to form these relationships during the peak of the pandemic," he says. "These connections reinforced my mental wellness, and I'm grateful that those friendships continue to this day." 
View the video from the announcement, below.
---
Photo, top (left to right): Professor David Brennan; Dean Charmaine Williams; the Honourable Carolyn Bennett, Minister of Mental Health and Addictions and Associate Minister of Health; Michael Kwag, Director, CBRC; Jack Lawrence, Investigaytors participant.
All photos by Harry Choi
2023 Asian Heritage Month: Resources & Events
May is Asian Heritage Month. Celebrated across Canada since the 1990s, it was officially recognized by the federal government in May 2002. In 2001, May was also declared South Asian Heritage Month in Ontario.  
---
Events
Understanding Anti-Asian Racism: Conversations and Strategies for Change in Higher Education
Presented by U of T's Anti-Racism and Cultural Diversity Office 
May 24, 2023, 10:00 – 11:30am
Virtual, via zoom 
This event aims to deepen awareness of various manifestations of anti-Asian racism experienced by Asian and Asian Canadian communities, which have been exacerbated by the COVID-19 pandemic. Keynote speaker Dr. Henry Yu, Associate Professor, Department of History, University of British Columbia, will discuss the impact of pervasive myths and/or stereotypes such as the "model minority myth", experienced by Asian communities, and the relationship with intersecting systems of discrimination. The discussion will also explore and share strategies to advance EDI and antiracism systems change work to address anti-Asian racism within higher education. 
Disrupting Anti-Asian Racism: Tools for Change
Facilitator: Maria Lo, Hong Fook Mental Health Association
Presented by U of T's Anti-Racism and Cultural Diversity Office 
May 1, 2023, 1:00 pm- 3:00 pm
Virtual, via zoom 
Learning Objectives: 
Explore and discuss the historical and current-day realities of anti-Asian racism;

 

Deepen understanding of how anti-Asian racism interacts with other forms of discrimination;

 

Share strategies and resources to identify and address anti-Asian racism in working and learning environments.

 
Open to students, staff, and faculty at the University of Toronto. 
Restorative Art Therapy for Asian Americans and Pacific Islanders (AAPI) Community & Their Allies
Presented by U of T's Anti-Racism and Cultural Diversity Office 
May 9, 2023, 10:30 am- 12:00 pm
Virtual, via Zoom 
This is a virtual art therapy workshop with a focus on marginalization, racism, inner strength, restoration, and solidarity for the Asian Americans and Pacific Islanders (AAPI) community and its allies at the University of Toronto. Facilitated by Ashley Kwan and Phuong Nguyen, the workshop is a space for checking in with yourself and your community – to support and to feel supported. 
Open to students, staff, and faculty at the University of Toronto who identify as members of Asian community and allies. 
Amplifying Community Voices: A Forum on Anti-Asian Racism
Organized by the researchers from the Factor-Inwentash Faculty of Social Work at the University of Toronto, in collaboration with Hong Fook Mental Health Association (HFMHA), Chinese Canadian National Council – Toronto Chapter (CCNCTO), Scarborough Youth United (SYU), and The Asian Canadian Living Archive (TACLA). 
May 16, 2023, 9:00am – 4:00pm
Register by May 1.
In Person 
This one-day community forum provides an opportunity to learn, reflect, and identify action steps. It will feature presentations of research findings led by the University of Toronto team, reflections on community organizing led by CCNCTO, youth-led presentations of social media campaigns, digital storytelling projects, and other knowledge mobilization initiatives. Participants will also get to share challenges, strategies, and network with other attendees who are interested in implementing change and developing a community-oriented solution to anti-Asian racism that is affecting our youth every day. 
 This event is open to all service providers, educators, community stakeholders and students interested in addressing anti-Asian racism.
Rejuv Movement Session
Facilitator: Reshmi Chetram, award winning, Indo-Caribbean Canadian performing artist, dance educator and cultural producer 
Presented by U of T's Anti-Racism and Cultural Diversity Office 
May 30, 2023, 1:00 pm- 2:00 pm
In person: Multi-Faith Centre, 569 Spadina Avenue 
A 1-hour restorative movement session that is done to a slow to medium pace. Blending Indian classical dance gestures, breath and self-reflexology, this class is designed to bring participants to a state of balance, deep relaxation and allow their mind and body to restore. Participants will leave feeling a sense of renewal, release and restoration. 
Open to: Students, staff, and faculty at the University of Toronto who identify as members of Asian community. 
---
Resources
Asian Heritage Month at U of T
Read the memo from Heather Boon, Acting Vice-President, People Strategy, Equity & Culture.

Asian Heritage Month Toolkit
The Government of Canada created a digital toolkit to help Canadians including partners and stakeholders promote Asian Heritage Month content and activities. 
2020 in Hindsight: Intergenerational conversations on Anti-Asian Racism during the COVID-19 pandemic
This community research report by FIFSW researchers and the Canadian Chinese National Council, Toronto Chapter (CCNCTO) focuses on first-person accounts of experiences of anti-Asian racism and stories of resistance. It also clearly outlines Calls to Action — for governments, for schools, for those in the social work and human services fields, and others — to address anti-Asian racism on the ground. Authors: Izumi Sakamoto, Kennes Lin, Jessie Tang, Hogan Lam, Bernie Yeung, Amy Nhkum, Evelyn Cheung, Kedi Zhao, Patricia Quan.  
Related CCNCTO reports: 
---
Student art
Home is a makeshift haven, by Saira Khan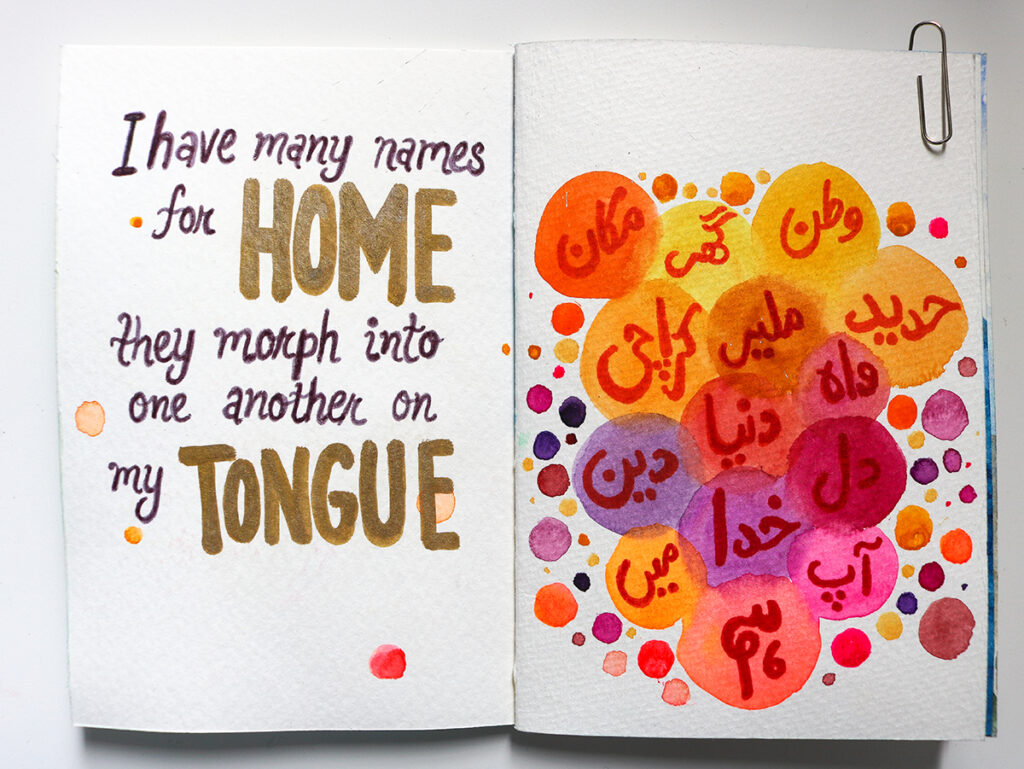 "Through my zine, I have expressed the contested notions of home and belonging as experienced in my journey of migration from Pakistan to Canada," writes Khan. "The concept of home has changed over the years for me and overlaps with my experiences of marginalization, migration, acculturation, and identity formation. I touch upon the themes of transient nature of belonging and my positionality in a settler-colonial state."  Click here to read more and view the project.
---
We will be sharing more stories + student projects in honour of Asian Heritage over the month of May.
Do you have an event or resource you would like to share? Email associate.dean@utoronto.ca!
2023 Jewish Heritage Month: Resources & Events
Celebrated in May, Canadian Jewish Heritage month was established in 2018 to provide an opportunity to remember, celebrate and educate future generations about the inspirational role that Jewish Canadians have played and continue to play in communities across the country.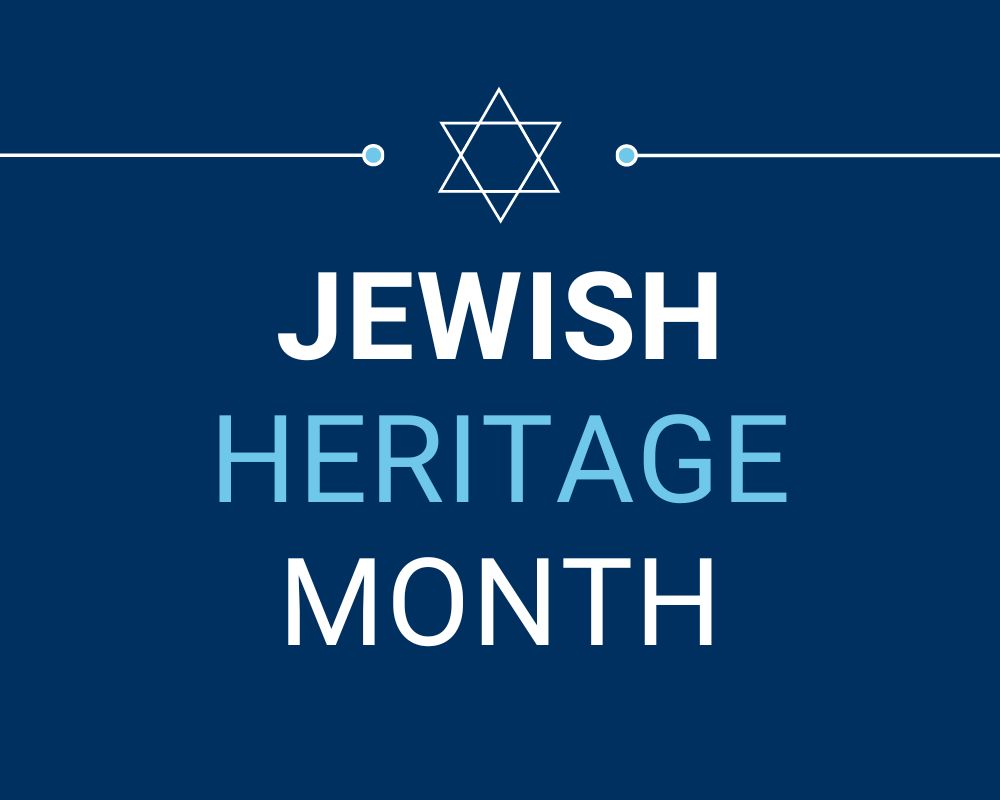 ---
Upcoming events
Understanding Antisemitism on Campus
Facilitated by: Jacqueline Dressler, Manager of Advocacy at Western Hillel and Hillel at the University of Toronto
May 15, 2023, 10am – 12pm
Virtual 
Over the past several years, there has been an unprecedented increase in antisemitic incidents at the University of Toronto – and Jews remain the most targeted group for hate crimes in Canada. 
In order to combat antisemitism in all its forms and expressions, this seminar will explore the historical framework of antisemitism along with the history of the Jewish people, as well as recommendations for how to identify, reduce, and address antisemitism. 
Learning Objectives: 
Understand the history and diversity of the Jewish people;

 

Learn about the history of antisemitism and its modern manifestations;

 

Gain confidence in how to recognize, address, and respond to antisemitism in our campus community – creating more inclusive spaces for all.

 
This workshop is open to U of T students, faculty and staff.  
Full details & registration are available on U of T's Anti-Racism and Cultural Diversity Office (ARCDO) website. 
Reflecting on Jewish & Indigenous Stories – A live recording of the Rivkush Podcast with Special Guest Jennifer Podemski
Hosted by the Canadian Race Relations Foundation in partnership with Canadian Jewish News
May 28, 2023, 6:30 to 8:30pm
Holy Blossom Temple (1950 Bathurst St, Toronto)
In the infamous Sixties Scoop, the Canadian government forcibly relocated tens of thousands of Indigenous children, separating them from their families and placing them in foster homes or adoptive households. Little Bird, a new show by Crave and APTN, premiering May 26, follows one young woman who was taken from her reserve in Saskatchewan at the age of five and raised in a Jewish home in Montreal, having her name changed from Bezhig Little Bird to Esther Rosenblum. In her 20s, Bezhig returns to the Prairies to find the family she lost and discover the secrets of her past.
Join us for an in-depth conversation about this poignant new program with acclaimed actor and producer Jennifer Podemski, who has First Nations and Jewish heritage, and who co-created Little Bird with playwright Hannah Moscovitch. Podemski will speak with Rivka Campbell, host of CJN podcast Rivkush, the only podcast dedicated to spotlighting Jews of colour, sponsored by the Canadian Race Relations Foundation.
> Learn more and register here
---
Learn about the history of FIFSW partners
Jewish Family & Child Service of Greater Toronto (JF&CS)
JF&CS got its start in 1868 with the establishment of the Ladies' Sick Benefit Society, created by the first female Jewish residents in Toronto. Learn about the history of JF&S via an online exhibit, created in honor of the agency's 150th anniversary in 2018. 
Baycrest Health Sciences Centre
Baycrest was born as the Toronto Jewish Old Folks Home in 1918. A timeline of its history is available on its website. Read more via the Ontario Jewish Archives. 
Sinai Health System
In August of 1913, four immigrant women from Toronto's Jewish community started knocking on neighbourhood doors to raise money for a hospital that would give Jewish doctors a place to practice. Learn more about Mount Sinai's history via its website.

Stay tuned for our story recognizing Mount Sinai's 100th anniversary!
National Council of Jewish Women of Canada, Toronto
Established in Toronto in 1897, NCJWC now also has sections in Winnipeg, Edmonton and Vancouver and members in other Canadian cities. Visit NCJWC's website to read more about its history and programs. 
---
Resources
Periphery 
Periphery is a photographic and film project that bears witness to ethnic diversity in the Jewish community. Learn more here. 
National Film Board
The NFB has curated selection of films that celebrate the important contributions that Jewish Canadians have made to Canada's social, economic, political and cultural fabric. 
Celebrating Canada – The Jewish Experience
View an online exhibition on the Canadian Jewish Experience, created in conjunction with Canada's 150 anniversary in 2017. 
Report of the University of Toronto's Antisemitism
Working Group
Read the Report of the University of Toronto Anti-Semitism Working Group and the University of Toronto's formal Response to that report. 
Antisemitism in our Midst: Past and Present
This video, by Berkeley Hillel, charts the history of antisemitism from its origins until today. 
Annual audit of Antisemitic incidents 2022
Since 1982, the Annual Audit of Antisemitic Incidents has served as the authoritative document on antisemitism in Canada. The data expressed in the Audit, produced each year by B'nai Brith Canada's League for Human Rights, reflect the level of antisemitic incidents reported to, and monitored by, the League. 
Diversity Dialogue: Irwin Cotler on Contemporary Antisemitism 
The Honourable Irwin Cotler spoke at Temerty Faculty of Medicine during this virtual event on Wednesday January 26, 2022. His talk contains reflections on International Holocaust Remembrance Day, which is recognized each year on January 27. 
Jews Don't Count
In this book, David Baddiel argues that those who think of themselves as on the right side of history have often ignored the history of anti-Semitism. 
Canadian Museum for Human Rights
Published by the Canadian Museum for Human Rights, "The stain of antisemitism in Canada" shines a light on acts of antisemitism in Canadian society and politics, through a story about a resort community in Winnipeg that use to exclude Jewish people.
Key Concepts in the Study of Antisemitism
This book is designed to assist university faculty and students studying and teaching about antisemitism, racism, and other forms of prejudice. 
United Nations Special Rapporteur on freedom of religion or belief
The UN's Special Rapporteur on freedom of religion or belief explores the global phenomenon of antisemitism and its impact on the right to freedom of religion or belief of Jewish individuals and communities worldwide.
Antisemitism on Campus
Jewish students from McGill University and TMU talk about their experiences with antisemitism on campus on The Agenda with Steve Paikin.
Celebrating Jewish Canadian History: Canadian Jewish Medical History
This video was created by the Canadian Race Relations Foundation in partnership with the team at Ontario Jewish Archives, as well as with David S. Koffman, the J.Richard Shiff Chair for the Study of Canadian Jewry at York University's Koschitzky Centre for Jewish Studies. 
---
We will be sharing more stories on our alumni and partners over the month of May.
Do you have an event or resource you would like to share? Email associate.dean@utoronto.ca!
Rebuilding the Circle uses both western and Nuu-Chah-Nulth healing practices to address the impacts of sexual abuse and assault
Rebuilding the Circle is a community program started by FIFSW alumna Lisa Robinson, Executive Director of the Kackaamin Family Development Centre, that uses both western and Nuu-Chah-Nulth healing practices to address the impacts of sexual abuse and assault. Learn more about this unique program via the video below.
Robinson is from Hesqiuat First Nation, located on the West Coast of Vancouver Island, and is a graduate of the Master of Social Work-Indigenous Trauma and Resilience field of study (MSW-ITR) at the Factor-Inwentash Faculty of Social Work.
Others featured in the video include MSW-ITR Sessional Lecturer Anita Charleston-Touchie, also of the Hesquiaht First Nation, who served as a Facilitator and Core Team Member for the unique community project. MSW-ITR Prof. Jane Middelton-Moz facilitated a week-long workshop in support of the Rebuilding the Circle program, while fellow MSW-ITR graduate, Erin Irvine of Confederated Salish and Kootenai Tribes, contributed as a facilitator. Both Middelton-Moz and Irvine appear in the video as well.
Launched as a pilot project in 2018, the Rebuilding the Circle program now offers programs for families with children who have been sexually abused, persons who have been sexually harmed, and persons who have harmed others sexually. The program is the first of its kind in North America, if not the first of its kind throughout the world, says Middelton-Moz.
"We can't just focus on individual healing. We have to look at the bigger picture," Charleston-Touchie says in the video. "Especially if we want to make big changes for the generations that come."
> Click here to learn more about the Kackaamin Family Development Centre, one of three Indigenous Family Treatment programs in Canada.
---
Related:
Q & A: Advanced Standing Master of Social Work student Titus Chan is applying his clinical experience to his work in public policy
When Titus Chan moved from Alberta to Toronto to pursue his Master of Social Work at the Factor-Inwentash Faculty of Social Work, he also took on a new role as a researcher for the National Institute on Ageing. The job has been a great opportunity for Chan to apply his clinical social work experience to public health policy — and his work is already making a difference. This winter, the Health Standards Organization published a report that Chan co-authored on long-term care, which is informing the development of new national long-term care standards in Canada.  
An Advanced Standing social work student, Chan is completing the collaborative specialization in public health policy. He also recently received the Sir James Lougheed Award of Distinction from the Government of Alberta, which recognizes academic excellence and provides Alberta students in graduate programs with funding to study outside of the province. 
We spoke to Chan about his job, the new report, and what inspired him to pursue a collaborative specialization in public health policy.  
Tell us about your job at the National Institute on Ageing.
As a Junior Research Fellow, I get to do a lot of research as part of a diverse multidisciplinary team, which includes people from a wide variety of backgrounds, from gerontology to public health, to law. It's really interesting work. The Institute is a think tank that examines current and dynamic public policy matters affecting older adults in Canada. A lot of my work at the Institute involves primary research, quantitative and qualitative data analysis, jurisdictional scans, and contributing to policy white papers.  
What were you doing before becoming a student in the Advanced Standing Master of Social Work program at FIFSW?
I graduated with my Bachelor of Social Work during the pandemic and then worked in community and primary care with seniors. Coming from a direct practice background to a position where I'm able to work on public policy issues has been very interesting.  
What inspired you to pursue a Master of Social Work at FIFSW with a collaborative specialization in public health policy at the Dalla Lana School of Public Health (DLSPH)?  
I came to U of T with a very specific focus and that was to learn macro policy skills. I have a social work diploma in addition to my BSW and have practiced with seniors and caregivers across a wide range of settings, so I feel I have a strong foundation in clinical skills. But during my time as a frontline social worker, I felt I was coming across the same issues over and over again. In my previous jobs, we had a lot of seniors coming in with commingled health and social challenges. The health challenges were difficult to manage because of the social challenges, and vice versa. For example, it's really hard to manage diabetes if you can't even afford your weekly groceries. And it's frustrating when you realize that this is not just a one-time client. I saw examples of these kinds of things among hundreds of clients. There are so many people with the exact same very preventable issues caused by structural factors, such as income and food insecurity — things that would be preventable if we had better support systems. I wanted to go into the MSW program to build my skills so that I could bridge policy and practice. The specialization has been really helpful so far for just that, especially around understanding the politics and role of evidence in policymaking, as well as how to advocate for seniors at that macro level. 
What was the focus of the
recent Health Standards Organization (HSO) report
that you helped develop and what role did you play in the research that informed the report? 
The report I worked on is part three of a series of reports on community engagement efforts led by the Health Standards Organization to determine what changes Canadians want to see in the long-term care sector. The report that I worked on focused on the results of resident interviews and is helping inform the development of new service standards for long-term care to ensure it is high-quality, safe and resident-centered. 
A lot of my work was to comb through the interviews with residents and analyze the data using qualitative methods. It was important for me to understand the residents' narratives and experiences, and then be able to capture that and package them in a way that's easy to read and accessible.
Could you briefly highlight some of the key findings of the report?
There were four main areas that the residents and townhall participants identified as key to transforming long-term care across Canada. These included looking at ways to improve care experiences by addressing things like autonomy and quality of life, because long-term care sites are not just facilities, they're homes. The second key area involved enhancing communication, for example, how we promote better interpersonal communication, especially for people who are hard of hearing or require accessible signage, and how to ensure strong communication between the long-term care home and the families that visit. Staffing was another big one; this included supporting the workforce and building retention, through job security, better training, and education and support for frontline staff. The last key area involved enabling good governance and leadership, which could include creating opportunities for residents and families to provide feedback through family councils or other official channels.    
What lessons can social workers in practice take away from this report?
The report really captures a lot of the meaningful changes that people want to see happen in long term care. Whether you're a social worker working in the health sector, or you are a social worker who's just interested in learning more about seniors and older adults, the report provides a really detailed glimpse of residents' day-to-day experiences. It also highlights opportunities for change and improving services and care. And it reaffirms a lot of the barriers and inequalities that social workers in the sector have been seeing, and advocating on, for years, which are now in the spotlight because of the pandemic.   
Why is a social work perspective important for policy work?
Social work theories and perspectives inherently give frontline clinicians a really good understanding of policy. In social work we are trained from a systems perspective. We're trained to see how our clients are affected by their environments. When there's a client in front of us, we don't just see the person, we see the effects of things like historical injustice, systemic barriers that prevent them from accessing health and social care, or disempowerment, due to the institutions that they interact with. We see these links to greater systems and are able to pull them together to see how they tangibly affect our clients. This really makes us ideal practitioners to go beyond clinical work and contribute to public policy.   
What do you hope to do after graduation?
I really hope to be able to continue working with older adults and caregivers, because I've really enjoyed working in this area. More specifically, I hope to be able to transition into a career in public policy. Here in Canada, we're definitely in the midst of some interesting legislative and public policy developments, particularly around health care reform, pensions and other things that affect older adults. I really hope to be able to be a part of these types of large-scale initiatives and changes because structural social work is something that I'm really passionate about. I want to be able to ensure that the social work perspective informs the discussions at policymaking tables, to advocate for communities and to promote a more client-centered approach in our public policies.  
---
 Related:
New report on anti-Asian racism during the COVID-19 pandemic highlights the experiences of members of Toronto's Chinese Canadian community
As we approach the third anniversary of the lockdown in Toronto — and the second anniversary of the murders in Atlanta that killed eight people, six of them women of Asian descent — a new report, released by the Chinese Canadian National Council Toronto Chapter (CCNCTO) and Factor-Inwentash Faculty of Social Work (FIFSW) at the University of Toronto describes how anti-Asian racism has affected members of Toronto's Asian communities before and during the pandemic.
The report 2020 in Hindsight: Intergenerational conversations on Anti-Asian Racism during the COVID-19 pandemic fills a gap in community-based research focused on first-person accounts of experiences of anti-Asian racism and stories of resistance. It also clearly outlines Calls to Action — for governments, for schools, for those in the social work and human services fields, and others — to address anti-Asian racism on the ground.
"The alarming upsurge of anti-Asian racism during the pandemic has brought global attention to the violence facing the Asian diaspora, and thrusted members of the Asian Canadian community to speak out against racial injustice like not been seen before," says Izumi Sakamoto, Associate Professor, FIFSW.
2020 in Hindsight is an important supplement to two national studies, released by CCNCTO and its partners in 2021 and 2022, which documented increased interpersonal racist attacks toward Asian communities across Canada during the pandemic.
"The new study's in-depth conversational approach allowed researchers to look beyond the numbers and examine the harmful impacts of anti-Asian racism in people's everyday life," says Kennes Lin, Advisor on Anti-Asian Racism for the CCNCTO and FIFSW alumna. "Unfortunately, knowledge of how Chinese Canadians from different generations and socioeconomic positions experience anti-Asian racism has been sparse, and this lack of knowledge has made addressing the problem difficult."
The community-based participatory study, which included an intergenerational group of Chinese Canadians, both new immigrants and those who were born here, revealed that experiences of anti-Asian racism are often nuanced, complex and difficult to talk about.
While the study's participants reported that their experiences of anti-Asian racism were pervasive, they also shared that it was not always easy for them to voice what was happening in part due to pressures to conform to the stereotype of the model minority, which discourages one from vocalizing negative experiences. Some also worried that their experiences would not be considered valid, while others expressed that it was difficult to speak about experiences of racism with family members. These pressures, concerns and challenges contributed to a sense of "Wu Nai" or a feeling of hopelessness or helplessness among the participants.
"The experiences of the past three years and heightened awareness of racism have led to a desire to educate the public, engage in advocacy work and build solidarity with other Asian Canadian and racialized communities," says Jessie Tang, Executive Director of CCNCTO. "The community members highlighted the need to engage in more advocacy work and awareness-raising initiatives to educate the public about the historical and current realities of anti-Asian Racism."
Photo, top: Toronto Solidarity Rally Against Anti-Asian Hate. After the Atlanta Spa Mass Shootings on March 16, 2021, CCNCTO and other Asian-Canadian communities organized a rally at the Nathan Philips Square (Toronto City Hall) on March 28, 2021, to raise awareness about anti- Asian racism. Hundreds of supporters and allies gathered for the cause. At the microphones Jessie Tang (left) and Kennes Lin (right), both of CCNCTO. (Photo by Izumi Sakamoto)
---
The full report 2020 in Hindsight: Intergeneration conversations on Anti-Asian Racism during the COVID-19 pandemic (English) is available for download here.
For a plain text print-friendly version (English): Click here.
Chinese language version: with images or plain text/print version
2020 in Hindsight authors: Izumi Sakamoto, Kennes Lin, Jessie Tang, Hogan Lam, Bernie Yeung, Amy Nhkum, Evelyn Cheung, Kedi Zhao, Patricia Quan
Related CCNCTO reports:
---
Media coverage
CBC: 
CTV:
CP24
Fairchild TV (Cantonese)
Master of Social Work student and report co-author Evelyn Cheung is interviewed.
Toronto Star
---
Media contacts:
Dale Duncan (English)
Senior Communications Strategist
Factor-Inwentash Faculty of Social Work
University of Toronto
dale.duncan@utoronto.ca
416-978-2518
Evelyn Cheung (Mandarin)
Research Coordinator
Factor-Inwentash Faculty of Social Work
University of Toronto
evelynking.cheung@mail.utoronto.ca
647-507-3178
A bitter truth: 30 years of child welfare data collection reveals deep systemic inequities, racism and harm
In 2007, the First Nations Child and Family Caring Society of Canada (the Caring Society) and the Assembly of First Nations filed a complaint under the Canadian Human Rights Act, arguing that the Government of Canada's inequitable provision of child welfare and other services to 163,000 First Nations children was discriminatory on the grounds of race and national ethnic origin.
"Since Confederation, First Nations children have been separated from their families through state action — first through residential schools, then through the Sixties Scoop, and now through contemporary child welfare," says Cindy Blackstock (PhD, 2009), Executive Director of the Caring Society, who co-led the Human Rights complaint.
The case provided clear evidence that First Nations children on reserves and in the Yukon received significantly less government funding for child welfare and public services than other children across the country. It alleged that this funding gap was contributing to unnecessary child removals and other harms, with Canada-wide data revealing how First Nations children were being removed from their homes at disproportionate rates.
"It confirmed what First Nations people have known for a long time," says Blackstock. "That their children are being removed at overrepresented rates, for structural reasons largely beyond the ability of caregivers to influence on their own."
While these families were grappling with poverty, poor housing, caregiver mental health issues, addictions, and domestic violence — "all things that flowed from Canada's abusive treatment towards First Nations children," notes Blackstock — the child welfare system was responding by taking their children away.
Building a Foundation of Truth
Behind the data evidencing the link between the inequities faced by First Nations children and their over representation in child welfare is a remarkable 30-year research undertaking, which began with the first Ontario Incidence Study of Reported Child Abuse and Neglect in 1993 (OIS-1993), expanded to Canada-wide studies and continues today, with the OIS-2023 launching later this year.
"These data aren't everything, but they're certainly foundational to understanding how we can serve children and families in a more responsive way," says University of Toronto Factor-Inwentash Faculty of Social Work Professor Barbara Fallon, who is also Canada Research Chair in Child Welfare and principal investigator of the OIS.
This foundational knowledge did not exist in the early 1990s, when Professor Nico Trocmé set out to research child abuse and neglect as part of his PhD, after spending several years on the frontline at a child welfare agency.
"I'd found that the public perceptions about these families versus my experience on the front line had little to do with one another," says Trocmé, who is currently Director of the McGill University School of Social Work. "But whenever I tried to go get data, I couldn't. It literally did not exist."
After scouring annual reports of the Ontario Association of Children's Aid Societies, collecting and compiling data from child welfare agencies across Ontario into spreadsheets and trying to make sense of all the information, he realized the need for something more systematic.
Through his postdoctoral research project at U of T, he examined methodologies used in the United States, including survey tools and the use of administrative data, and applied it to Ontario — launching the inaugural OIS in 1993.
The data in this study told a different story from the shocking, high-profile physical and sexual abuse cases covered in media.
"The majority of situations we were documenting in Ontario had to do with neglect rather than physical or sexual abuse," says Trocmé. "And even with abuse, the issues had more to do with parents struggling to find ways to discipline their children rather than parents lashing out in anger."
Instead of malicious intent, most cases revealed toxic combinations of struggling parents trying to raise children within a context of poverty, systemic racism, substance abuse and lack of support.
While these chronic cases are indeed serious — countless research studies show the dire impacts of trauma, extreme poverty and neglect on child development — the response needed can differ drastically from that required in more urgent situations where the risk to the child is more immediate.
When a child is in immediate danger, there is good reason to act quickly, with figurative "sirens blaring." But in cases where parents are doing their best, but struggling, the blaring sirens approach can do more harm than good. For example, it could destroy one of the few positive and supportive relationships that a parent might have with a teacher, pediatrician or nurse who called child services.
"The question is, 'why do we have a forensic system, when it doesn't really fit for the population coming to the attention of child welfare agencies?'" says Fallon, who stepped into the role of principal investigator after serving as project manager on the 1998 study. She notes that even though most of the families face chronic challenges — often stemming from intergenerational trauma, discrimination and severe gaps in health and social support — the system responds as if they were urgent cases. "We have a mismatch between who gets referred and what we do."
Soon after the 1998 study was released, Fallon and Trocmé met child welfare and First Nations advocate, Cindy Blackstock at a conference. Blackstock asked if they had looked at compiling and segmenting data on First Nations children.
That question would lead to years of partnership among researchers and community leaders — along with many distressing answers.
Racism and Inequality: Math as Social Justice
While it can be hard to see the forest for the trees on the frontline, the wide-angle view of these studies enables researchers, community leaders and policy makers to recognize problems and needs at a societal level.
"So often in child welfare, we codify the wrongdoing at the level of the parent," says Blackstock, who is also now a professor at McGill's School of Social Work. "And I will hold parents' feet to the fire for things they can change. But in so many of these cases, it's actually things beyond their control. This type of data allows us to push for change at those systemic levels often held within government policies and legislation."
Since the inaugural OIS in 1993, a committed group of university researchers and community partners has produced a new Ontario study every five years, with this year's upcoming report marking the seventh release. They have also built on the provincial initiative to produce Canada-wide studies (in 1998, 2003, 2008 and 2019) and First Nations studies (2008 and 2019), as well as collaborating on various provincial-level studies and community reports. (You can read the reports on the Canadian Child Welfare Research Portal.)
By compiling and analysing hundreds of thousands of child maltreatment investigations across the province and country, the team has revealed hard truths related to racism and deep inequalities for First Nations as well as for Black, Latin American and other racialized communities.
Not only are families in these communities much more likely to be investigated by child welfare agencies, their children are also removed at disproportionately higher rates than in investigations involving white families.
The studies also show how these disparities are getting worse. Across Canada in 2008, First Nations families were four times more likely to be investigated and almost 12 times more likely to have their children removed from the home at the conclusion of a child maltreatment related investigation than non-Indigenous families in sampled agencies. In 2019, a First Nations child was a staggering 17 times more likely to be placed in care.
"Through that data we see what happens when you wait," says Blackstock, frustrated at seeing the suffering increase as the legal battle with the Canadian Government continues.
Even though the Canadian Human Rights Tribunal upheld the complaint in 2016 and ordered the Canadian Government to cease its discriminatory conduct, it has since issued a further 23 procedural and non-compliance orders in response to the government's slow pace in addressing the discrimination. The case is ongoing.
For Nicole Bonnie, Chief Executive Officer of the Ontario Association of Children's Aid Societies (OACAS), the hard truths revealed by the OIS research is a necessary step to addressing injustice.
She collaborated with the OIS team on a recent report developed in partnership with One Vision One Voice, an African Canadian community program funded through OACAS by the Ministry of Children, Community and Social Services that addresses overrepresentation and disparities in the child welfare system.
Their analysis of OIS data found that Black families are over twice as likely to be investigated than white families, and two and a half times as likely to have their children removed.
"We can't make it better and reconcile the harms until we really grapple with the truth of the data," says Bonnie. "Now that we see how real it is through facts and figures, we have to do something about it. We can do less debating of the truth and take action to improve outcomes."
In the meantime, Fallon and her colleagues continue to compile and crunch the numbers.
"For me, part of a program of social justice is making sure my error terms in our estimates are low, to ensure the highest quality data," says Fallon, who recognizes the value of this primary data collection and analysis in uncovering myths and laying the groundwork for advocacy, noting that the studies have informed numerous doctoral dissertations in addition to the major reports.
Despite the insights gleaned over the past 30 years, Fallon does not anticipate dramatic changes in this year's OIS-2023, which will capture the aftermath of the COVID-19 years.
"We need to do more to address disparities in order to reduce the marked overrepresentation patterns for Black, First Nations and Latin American children."
Making it Better: From Truth to Reconciliation
As disturbing as the statistics are, the stories behind them are heart-wrenching.
"You have to remember that data represent children and families," says Fallon. "That's a child and a parent who are really struggling and can be very symptomatic of what is structural inequity, that I think we, as Canadian citizens, have the power to change."
This change could be on its way.
As a result of longstanding advocacy, supported by ongoing primary data collection and analysis, First Nations and Black community organizations are gaining resources and influence to support families in culturally connected ways.
One example is the Dnaagdawenmag Binnoojiiyag Child & Family Services, a First Nations-led organization in Ontario that is taking over First Nations, Inuit and Métis files from five child welfare agencies in its jurisdiction.
"We have the theory that if we design child and family services in a wholistic way, using an Indigenous lens, based on our traditional values, with cultural supports and a cultural foundation, we will have much better outcomes than what the mainstream child welfare system has had for our people," says Amber Crowe, Executive Director at Dnaagdawenmag Binnoojiiyag Child & Family Services.
Having partnered with Fallon and the OIS team on First Nations child welfare research, she plans to collaborate on further research examining outcomes in the cases transferred to her organization from mainstream Children's Aid Societies.
"A wholistic service model means one that addresses the mind, body, spirit and emotion as it relates to the safety and well-being of not only the child, but also the family and the community and the nation," she explains. "And all of those things are interrelated, interconnected and interdependent."
For the many families suffering from complex and devastating societal harms, this caring, nuanced and connected approach could provide the help they most need.
By Carolyn Morris
---
I want to go home, but they tell me I can't.
Until things are better, please mommy and daddy, hurry and get better.
To my people, please hear my prayers.
Help my family get better.
I am a teacher, a symptom of the residue and genocide our people have endured.
We have survived so much loss and shame, we have lost our language, our families
and we are still losing the children.
— Excerpt from the poem "Native Child Welfare Prayer, please hear my prayers" by Danette Restoule, 2005, published in Mashkiwenmi-Daa Noojimowin: Let's Have Strong Minds For The Healing: First Nations Ontario Incidence Study Of Reported Child Abuse And Neglect-2018
---
Photo, top: TORONTO, ONTARIO, CANADA – 2021/09/30: Participants hold a banner during the Orange Shirt Day and National Day of Truth and Reconciliation at Dundas Square, to heal, raise awareness and rise together as an Indigenous Community. Organized by Matriarchal Circle, a Toronto-based grassroots organization impacted by child welfare agencies. The Matriarchal Circle's vision is for child welfare to be practiced in Toronto in true Indigenous grassroots led circles, "as opposed to the neo-colonial, oppressive, genocidal acts in the current child welfare system." (Photo by Shawn Goldberg/SOPA Images/LightRocket via Getty Images)
---
Related: