Practicum partner spotlight: Q&A with Sydney Gilchrist, Adult Programs & Clinical Support Manager, Canvas Programs
Canvas Programs is a charity with a mission of providing empathy-based education on 2SLGBTQ+ inclusion and consent. Canvas envisions a society in which people are free to live authentically and have the tools to form safe, caring relationships. It believes that high-quality, interactive education is key to combatting and ultimately ending homophobia, transphobia, and sexual violence. 
We spoke to Sydney Gilchrist, Adult Programs & Clinical Support Manager at Canvas and a member of FIFSW's alumni community, to learn more about the services and programs that Canvas offers, practicum experiences available to students and ways that social work can better support trans and gender diverse communities.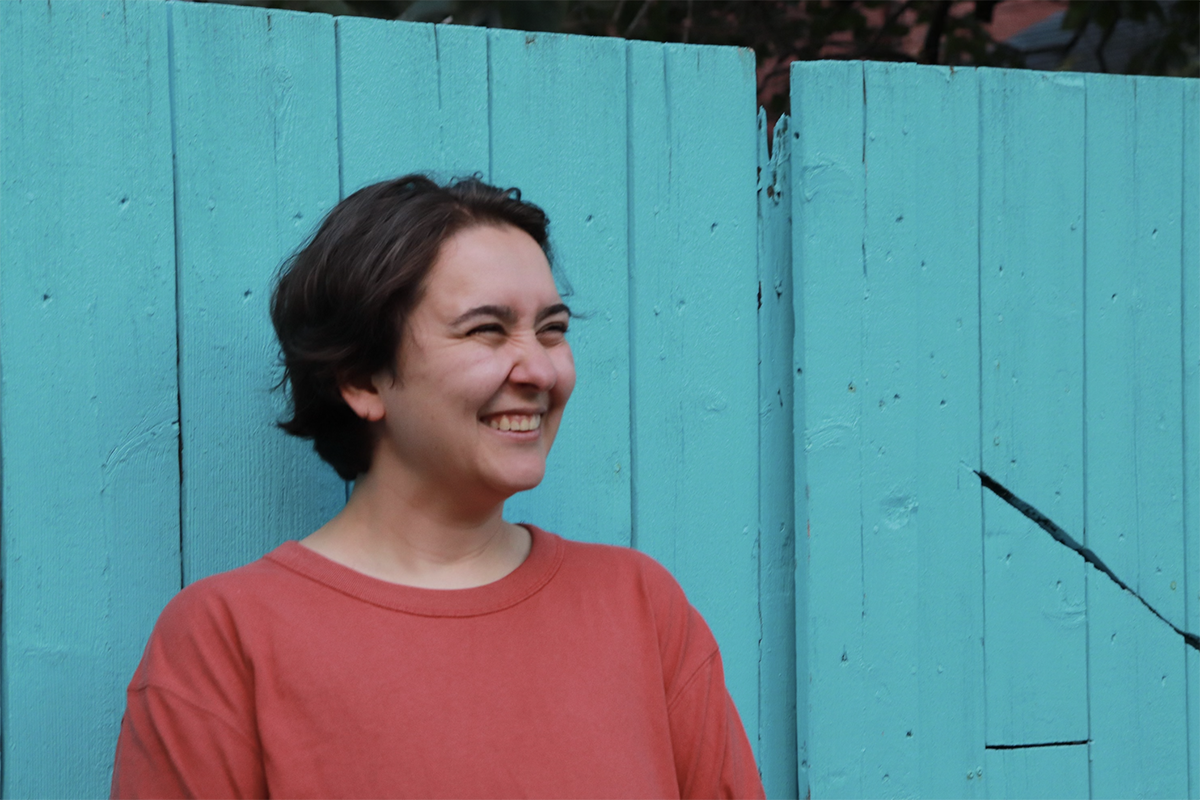 Could you share a brief overview of the kind of services that Canvas offers? 
Canvas offers programming on 2SLGBTQ+ inclusion and consent to youth and adults in many different ways. Canvas's youth programs include interactive, arts-based workshops in schools and community spaces for students grade 6-12. Canvas's adult programs are geared towards youth-serving adults (teachers, parents, guardians, summer camp leaders, and anyone else who works with youth), corporate workplaces, and consulting clients who are focused on shifting workplace policies or responding to critical incidents in their spaces. Canvas's three community programs are multi-week programs: The first is a visual arts program with middle-school GSAs; the second is a spoken word program for survivors of sexual violence in youth shelter spaces; and the third is a consent program for adults on the autism spectrum.
Is there a particular project or program you are currently working on that you are especially excited about or proud of?
There's so much on the go – it's a really exciting period of growth right now at Canvas. Currently, I'm feeling passionate about conversations that I'm having with the leadership team around the differences between comfort and safety in the work we do. Doing 2SLGBTQ+ education work in schools in the current moment in history, a lot has been coming up for our participants and our staff. As a team, we want our workshop participants to feel like they can sit in discomfort, as we know that's often where learning happens, but we also know that safety is measured by felt sense and we can't ensure safety in spaces we enter. I have designed an activity for our team to reflect on the differences between comfort and safety in the work we do, including naming specific scenarios when someone might feel both comfortable and safe, safe but uncomfortable, unsafe and uncomfortable, and even comfortable and unsafe. Activities like this one, that allow for critical reflection and understanding both comfort and safety on a spectrum rather than in fixed locations, really energize me.
How do you work to ensure the wellbeing not only of your clients but of your staff? 
Because there's so much we can't control in our work, I focus a lot of energy on what we can control. Last fall, I created a debrief model that our whole facilitation team is trained in. The debrief model has two purposes: One is to empower our team to feel confident supporting participant disclosures, and the other is to systematize team support when facilitators feel impacted by the work we do. Canvas facilitators have received extensive training on how to support participants within our role, knowing we cannot provide continued care in any of our single-session workshops. There is always one of our leadership team members on call during workshops, and if facilitators hear disclosures from participants or feel impacted by the work (for any reason, including experiencing discrimination) they debrief with their on-call support person. I provide monthly ongoing training for the on-call support team, so that we are all as equipped to support our staff as our staff is to support participants.
Going back to your previous question, the support system at Canvas is absolutely what I am most proud of in the work I do! We are currently training another community organization on our support model so that they can systematize supports for their team in the same ways.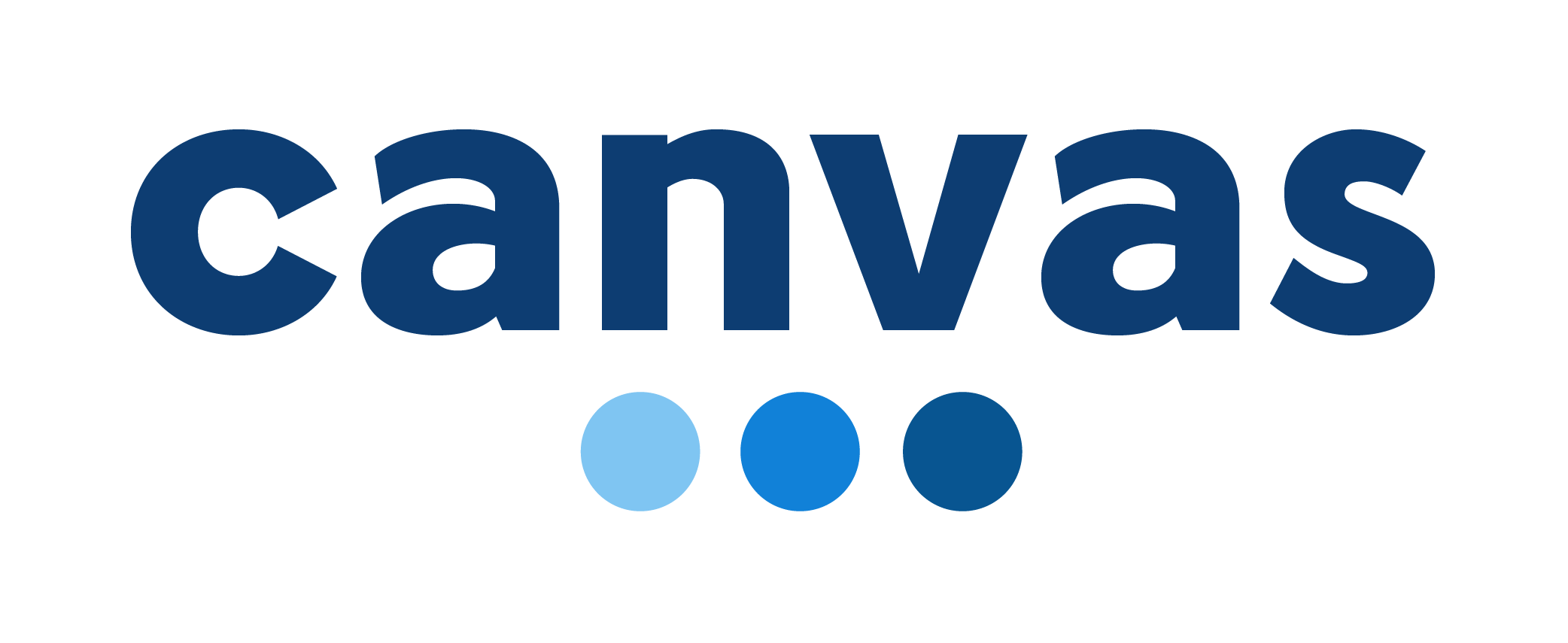 Could you tell us about the practicum experiences that you offer social work students?
Practicum experiences at Canvas are tailored to the student's interests and learning goals, with many projects that students have the opportunity to be involved in. One major piece is involvement in our debrief support system, as one of the folks providing support to both program participants and facilitators. If the student is passionate about finding ways to make care work sustainable, program evaluation and ongoing training would be involved as well. Because the Canvas team works from lived experience, critically examining the power of the self in social work is a big piece of the practicum. Students have the opportunity to facilitate Canvas programs, including youth and adult programs, and participating in program development. Students will help to review all of Canvas's programs to ensure they are trauma-informed and as harm reductive as possible. Canvas's Back Talk program, the multi-week spoken word program run in youth shelter spaces, includes social work support for participants, which students may participate in as well. Because there are so many projects on the go at Canvas, the placement is geared to each individual student's interests.
How could the field of social work better serve trans and gender diverse communities?
This is a massive question. I think a good start would be to talk more about diverse gender identities in social work education. Gender diversity often gets lumped in as a footnote when talking about 2SLGBTQ+ identities, rather than given the time and space it deserves. I also think that recognizing trans folks are social workers, not just clients of social workers, would go a long way to shifting narratives around gender diverse folks. Too often, messaging about 2SLGBTQ+ identities is deficit-based, focusing only on struggles and sad statistics, rather than recognizing joy and empowerment. I think infusing strengths-based messaging into curricula, as well as into program development and delivery, can be life-changing. It feels important to mention that the field of social work exists in so many spaces, as do trans folks – as such, recognizing that trans folks deserve support in all areas, and not just siloed to gender-based services, is a key piece to improving care. Teaching and understanding around trans experiences should be intersectional and holistic.
Are there any books, films, podcasts or other resources that you would like to share in honour of Transgender Awareness Week and Trans Day of Remembrance? 
I asked my team for some favourites, and here's what they came up with:
Sort Of – TV show on CBC Gem
The Care We Dream Of – Book edited by Zena Sharman on what queer and trans folks dream affirming healthcare could look like (also, The Remedy by the same author, featuring queer and trans healthcare experiences)
Gender Reveal — Podcast, Created by Tuck Woodstock
Anything by Kai Cheng Thom, but especially books I Hope We Choose Love and Falling Back in Love with Being Human.
For a novel that centres joy: Light from Uncommon Stars by Ryka Aoki
---
Sydney Gilchrist is a registered social worker and psychotherapist with a Master of Social Work from the University of Toronto. Syd is the Adult Programs & Clinical Support Manager with Canvas Arts Action Programs, a non-profit that leads empathy-based education on topics including 2SLGBTQ+ inclusion, gender equity, and consent. Syd maintains a private psychotherapy practice working with trans adults as well as providing secondary assessments for transition-related surgeries and mental health assessments for 2SLGBTQ+ refugee hearings.   
Transgender Awareness Week & Trans Day of Remembrance and Resilience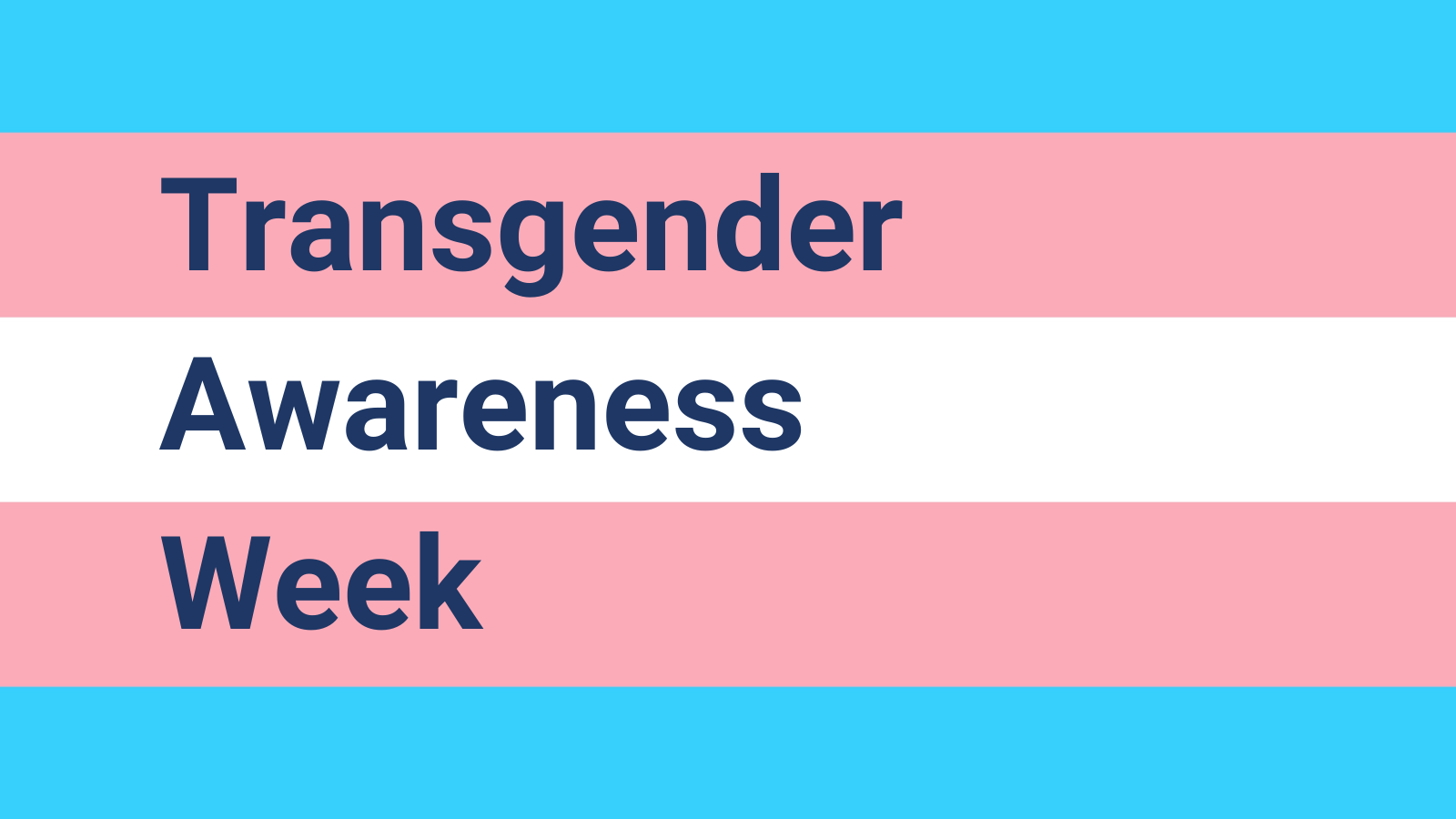 Transgender Awareness Week was established to increase awareness, visibility and knowledge of trans people and the harm faced by members of trans communities. It is also an opportunity to celebrate the lives of trans and nonbinary people and the contributions they have made and continue to make. This year, Transgender Awareness Week takes place from November 13 to 17.  
November 20 is Trans Day of Remembrance and Resilience. Observed annually and internationally, Trans Day of Remembrance  honours the memory of the trans people who have lost their lives as a result of transphobic violence.  
Given the alarming rise of anti-trans and anti-2SLGBTQ+ activities across the country, threats of violence against those teaching in women and gender studies, celebrating Transgender Awareness Week and recognizing Trans Day of Remembrance is more important than ever. FIFSW stands firmly in solidarity with the communities that are affected by these disturbing trends and condemns all forms of hate, discrimination, and violence that are used as tools of oppression. 
U of T EVENTS
Sexual Gender and Diversity Office (SGDO)
From workshops on navigating the workplace as Trans, Nonbinary, and Gender Diverse People to affirming, community-building activities (such as Trans-Affirming Knitting & Crocheting), there are a number of events taking place at U of T in recognition of Transgender Awareness Week for students, faculty and staff.  
Visit the University's Sexual Gender and Diversity Office to learn more about events organized for members of the U of T community.  
In conversation with Samra Habib
November 14 
3:30 to 5:30pm 
Leigha Lee Browne Theatre, University of Toronto, Scarborough
Registration is at capacity. Visit the registration page for contact information to learn if space is available.
Samra Habib (they/them) is a writer, photographer, and activist. Their bestselling memoir We Have Always Been Here is an exploration of faith, art, love, and queer sexuality, a journey that takes them to the far reaches of the globe to uncover a truth that was within them all along. It's a triumphant memoir of forgiveness and family, both chosen and not, and a rallying cry for anyone who has ever felt out of place and a testament to the power of fearlessly inhabiting one's truest self. 
Exhibition: Mnemonic silences, disappearing acts
Presented by U of T's Art Museum
Location: Jackman Humanities Institute, 170 St. George Street, 10th Floor.
Guided Tour: November 14, Noon to 1:00; Conversation and lunch: 1:30 to 2:30.
Register for the guided tour of the exhibition.
The exhibition, Mnemonic silences, disappearing acts is open during regular business hours, Monday to Friday, 9am to 4pm. Please call 416-978-7415 ahead of your visit to make sure that all works are accessible. Since the JHI is a working space, some rooms may be in use. For more information, visit JHI's website. 
Responding to the Jackman Humanities Institute's 2023–24 research theme, Absence, this exhibition interrogates the gaps that puncture the queer and trans archive, making visible their political nature and proposing strategies for a future of queer and trans history-making that refuses the lens of the oppressor. Through fiction-making, critical imagining, and revisionism, the artists in Mnemonic silences, disappearing acts gesture at and supplement histories of queer and trans people that are insufficient, compromised, colonial, or simply absent. 
On Tuesday, November 14, exhibition curator Dallas Fellini, who is currently pursuing a Master of Visual Studies in Curatorial Studies at the Daniels Faculty, will provide a guided tour of the show. Following the tour, attendees will be invited to walk over to the Daniels Building at 1 Spadina Crescent, where curator Fellini and artist King will lead a discussion about their work and its role in trans memory-keeping and resistance. 
Have an event you'd like to share? Reach out to Dale Duncan at dale.duncan@utoronto.ca 
---
FIFSW RESEARCH
INQYR — International Partnership for Queer Youth Resilience 
The International Partnership for Queer Youth Resilience (INQYR) is a SSHRC-funded partnership working to address the needs of gender and sexual minority youth (GSMY) and their use of information and communication technologies within diverse global contexts — while also training the next generation of scholars and practitioners working with LGBTQ+ youth. 
Led by Professor Shelley Craig, the Partnership brings together over 50 academic and community partners from Canada, the US, Latin America, and the UK and supports a growing need for collaborative international approaches to GSMY wellbeing. 
INQYR's active research projects include two that are currently recruiting study participants: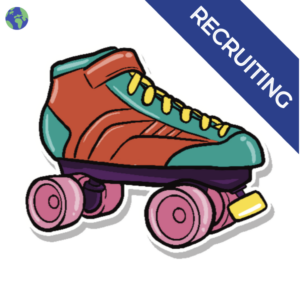 Reimagining Roller Derby, led by PhD student Kaitrin Doll (they/them), who is also INQYR's Canadian Regional Network Co-Chair, is exploring the experiences of sexual and/or gender diverse athletes who play on roller derby teams.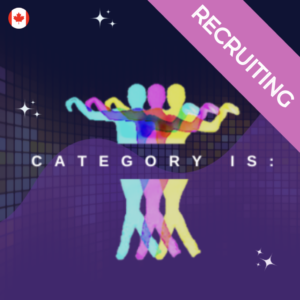 Category Is:, led by Associate Professor Keith Adamson and Gerard Dee, is examining how 2sLGBTQ+ Black young adults in the Kiki-Ballroom scene of Montreal and Toronto are challenges and impacted by racism in both physical and virtual worlds and how the Kiki-Ballroom scene supports them.  
Visit INQYR's website to learn more about these projects, how you might be able to contribute to the study as a participant — and more.
Check out INQYR's online research hub!
INQYR's online research hub offers a searchable database of INQYR publications on topics such as affirmative practice, resilience or identity development, with accessible summaries and links. Examples include articles on: 
Safe and affirming abortion care
Youth Wellness Lab youth researchers, mentored by Associate Professor Stephanie Begun (Youth Wellness Lab Co-Director, and Director, Social Work Research, Contraception and Abortion Research Team, CART-GRAC), have been working hard since Spring 2023 to conduct research and develop tools for making abortion care more accessible and destigmatized for equity-deserving groups across Canada. Through focus groups and individual interviews conducted during Summer and Fall 2023, this research is showing an urgent need for developing further resources and supports specifically for trans and non-binary people seeking abortion information and care. This research is funded by Health Canada. Stay tuned for more updates as this team continues to develop and share resources that can be used by abortion patients, healthcare providers, and social workers! 
The team working with Dr. Stephanie Begun on this project includes Cam Bautista (Youth Research Coordinator), Dr. Preetika Sharma (Research Associate), and Youth Researchers: Sarmitha Sivakumaran, Gaja Ananthathurai, Ayla Arhinson, Hajar Seiyad, and Temulun Bagen.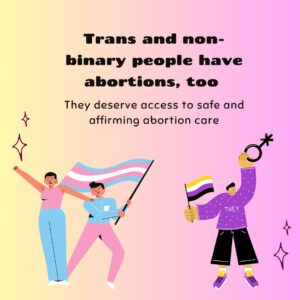 Image credit: Cam Bautista 
Trans Women of Colour Video Series
Created in 2019, the Trans Women of Colour Video Series was developed as part of a program of research by the Canada Foundation for Innovation (CFI) Stigma & Sexual Health Interventions to Nurture Empowerment (SSHINE) Lab, led by Professor Carmen Logie.  
The videos also support the goals of TEACHH (Transgender Education for Affirmative and Competent HIV and Healthcare) — a CIHR and CTN funded research project that aims to remove healthcare barriers to engaging Transgender women in HIV prevention and care.  
Produced by Logie with Ashley Lacombe-Duncan (MSW 2010, PhD 2018) and Yasmeen Persad, the Trans Women of Colour Video series gives viewers the opportunity to learn from trans women of colour about their experiences as newcomers to Toronto and their experiences with selflove, health care access, and stigma, mental health, and resilience. 
Access to Justice for Trans People
In 2022, the Canadian Bar Association published the report Access to Justice for Trans People [PDF], which identifies barriers and challenges for trans people in accessing justice and makes recommendations for improvements.  
Professor David Brennan, contributed to the report as a member of the research team. Brennan is the founder and director of the CRUISElab, an interdisciplinary, community-based social work research lab dedicated to addressing the sexual, mental, physical, and emotional health of gay, bisexual, two-spirit, cis- and trans-gender men who have sex with other men (GB2M). He also co-authored the summary report Legal Problems Facing ing Trans People in Ontario, published in 2018 [PDF]. 
The VOICES Project
In 2021, Professors Peter A. Newman and Notisha Massaquoi in partnership with Toronto Public Health and several community-based agencies launched a study aimed at gaining a deeper understanding of the pandemic experience of racialized sexual and gender minorities — and the complex factors associated with vaccination decision-making in this group.
There's ample evidence showing that the pandemic has amplified existing health, economic and social inequities, resulting in COVID-19's disproportionate effects on racialized groups in Toronto and globally. The same is true for LGBTQ+ communities. Newman and Massaquoi's VOICES (Vaccine Outreach Integrating Community Engagement and Science) project, funded by the Canadian Institutes of Health Research, is examining individuals in the Greater Toronto Area who hold both identities.
LGBTQ+ inclusion in Asia
With support from a Social Sciences and Humanities Research Council (SSHRC) Partnership Grant, Professor Peter Newman is leading a project addressing crucial research and knowledge gaps in LGBTIQ inclusion in Asia. The multidisciplinary partnership includes 5 core research teams and 26 community partners in Bangladesh, Hong Kong, India, Thailand, and Taiwan, as well as the Asia Pacific Forum and United Nations Development Programme (UNDP).
Neoliberalism, Control of Trans and Gender Diverse Bodies and Social Work
A recent 2023 paper led by PhD student Kaitrin Doll examines how neoliberal ideology infiltrates mental health care systems and impacts social workers' ability to support trans and gender diverse people to access gender-affirming healthcare.
"Neoliberal ideology operationalized through bio-medical models infiltrates mental health care systems and results in constraints on social work practice, both in how social workers can adhere to professional ethics and values and in the ways they can support trans and gender diverse people to access gender-affirming healthcare," write the study's authors in their conclusion. "This paper contributes to critical scholarship on social work with trans and gender diverse populations and calls for social workers to return to the foundational ethics and values of the profession and resist bio-medical approaches to mental healthcare that enforce transnormativity and pathologize gender diversity at the expense of the lived experiences of trans and gender diverse people."
Article: Doll, K., Brown, C., Johnstone, M., & Ross., N. (2023) Policing the gender diverse body: The implications of neoliberalism on trans and gender diverse health in Nova Scotia. Journal of Evidence Based Social Work.
Do you have a FIFSW research project you'd like to share? Reach out to Dale Duncan at dale.duncan@utoronto.ca 
---
Resources from the U of T community
More than pronouns: A dialogue on Trans-inclusion in the workplace
Co-hosted by Career Exploration & Education, Sexual & Gender Diversity Office (SGDO), the Institute for Gender and the Economy (GATE) 
Navigating a career can feel complicated or confusing. For trans and nonbinary people, there can be additional barriers in place which make the process even more complex. This panel discussion on trans-inclusion in the workplace, recorded in February 2021, includes practical suggestions, strategies and resources which can support trans and nonbinary students and alumni in their career development, as well as, equip employers and HR professionals with actionable steps towards building a more trans-inclusive workplace. 
Your Journey: A Career Guide for Trans and Nonbinary Students
Created by University of Toronto career centres and the Sexual & Gender Diversity Office 
The Career Guide for Trans and Nonbinary Students is designed to support you in applying for jobs by showing you how to leverage available resources and make decisions that work for you and your career. 
Transitioning Employers: A survey of policies and practices for trans inclusive workplaces
Study by Pride at Work Canada and the Institute for Gender and the Economy at the University of Toronto's Rotman School of Management 
In 2019, Pride at Work Canada and the Institute for Gender and the Economy at the University of Toronto's Rotman School of Management partnered to undertake the first Canadian study dedicated to understanding workplace policies and practices for supporting trans and gender non-conforming people. The report shows how organizations can invest in building a future where all people, including all trans and gender non-conforming individuals, have safe and affirming workplaces. 
Let's Talk About Stigma podcast: How to use your voice to support trans people
Listen to Professor Carmen Logie's interview with Yasmeen Persad about stigma experienced by trans people and how people can use their voice to support them. Yasmeen Persad is a trans activist who has been providing education  and training around  LGBT related issues for the past 10 years. Her experience ranges from working with trans youth, women living with HIV, sex workers and many diverse populations. She  also provides training to service providers around Trans community inclusion and support.  
The PRIDE Project
The PRIDE Project, led by PhD student Ali Pearson, seeks to "dismantle destructive heteronormative conversation through social advocacy and justice." The PRIDES Project's website includes resources on trans inclusive social work, the intersection of near and gender diversity, transgender healthcare services and more. 
As an MSW student Ali worked with queer puppeteer Adam Proulx on a video for a class assignment related to Trans Day of Remembrance. The video brings awareness to the importance of language in a light, humorous way.
Do you have a resource you'd like to share? Reach out to Dale Duncan at dale.duncan@utoronto.ca 
Coming full circle: Sabrina Williams is inspired by the power of intergenerational understanding to bring change and healing
After participating in several professional development and healing workshops exploring multi-generational trauma, led by internationally renowned therapist, facilitator, author and Factor-Inwentash Faculty of Social Work Professor Jane Middelton-Moz, Sabrina Williams was intrigued to learn about the Master of Social Work in Indigenous Trauma and Resiliency (ITR) program.
This year, Williams completed this first-of-its-kind program at U of T's Factor-Inwentash Faculty of Social Work, which includes a blend of five week-long in-person intensives, online distance learning and field placements. Created in partnership with the Ontario Federation of Indigenous Friendship Centres (OFIFC) and the Middelton-Moz Institute, the program prepares social work professionals to work with communities affected by historical and generational trauma.
Williams reflects on her experience in this unique program and her next steps.
What inspired you to go back to school, and to the Indigenous Trauma and Resiliency program in particular?
I met Jane [Middelton-Moz] over 20 years ago, through a number of her professional development training programs, and in 2016, I attended the Grandmothers and Aunties program with my mom at the Kackaamin Family Development Centre in Port Alberni. It looked at the history of colonization, residential schools and the disruption of family relationships — from a historical as well as a healing perspective. It was a really good experience, and it deepened my relationship with my mother.
I am Cowichan on my father's side and Nuu chah nulth on my mother's, with maternal and ancestral ties to Kwakwaka'wakw territories at the northern end of Vancouver Island. My mother and her parents and their parents all attended residential school, so there is lots of intergenerational trauma in my family, and this trauma has impacted all Indigenous peoples across Turtle Island. Thankfully many of my family members are on their own healing journeys.
Jane has been teaching, training and doing healing work in communities for decades and she is highly regarded in our communities and around the world. I love her work and her approach and have read her books. When I heard about the ITR program, I knew I wanted to do it. Because entry into the ITR program required a Bachelor's degree, I decided that I might as well go back to school.
So you went back to school to study a Bachelor's degree with the intention of pursuing the Indigenous Trauma and Resiliency Master's program?
That's right. At the time, I was working as a cultural programs coordinator with Surrounded by Cedar Child and Family Services, where I developed and ran culturally relevant programming for Indigenous children and youth in care in the Greater Victoria area. I had also worked for many years within Indigenous communities as a student advisor and youth centre coordinator in Cowichan and in Lekwungen territories in Victoria, B.C., while raising my five children.
So in 2018, I went back to school to study an undergraduate degree in social work at the University of Victoria, with an Indigenous specialization. I completed it in 2021, then entered the ITR program that same year. I just went back-to-back.
What was it about the Grandmothers and Aunties program you did at Kackaamin that had such a deep impact?
We did this timeline, where the elders spoke about their experiences, and then we moved down the generations to the youngest. We had some young moms in there, and it created such a deep sense of understanding. I think a lot of elders avoided speaking about residential school and the impact it had on their own parenting practices. They had been so wounded and were never given the tools to parent, to have attunement and attachment, because they were still in their own trauma.
So this workshop created a better understanding of why parents were the way they were, and it created cross-generational understanding. It gave the younger generation real insight and compassion into the experience of their parents and their grandparents. Because that's where violence started to occur in our communities, and dysfunction, addictions, social problems. It was all a fallout of the residential school system — the breaking down of the family unit.
What was your experience like in the Indigenous Trauma and Resiliency program?
I knew it was an intense program. But it wasn't only intellectual work, it was a holistic approach. There is an intentional focus on understanding and implementing different healing methodologies, and we did a lot of healing work throughout the program. We had an elder who attended regularly and passed on a lot of spiritual teachings. We learned how to smudge properly and how to hold different ceremonies that we can use with clients and groups. Being able to pass those traditions on means so much.
The program really modelled how to walk in wellness. We developed our own self-care plans and had a wellness partner that we checked in with — I still check in with my wellness partner every Sunday. It's good to have somebody who has done the program with you and is able to connect and relate. We help each other stay on track with looking after ourselves.
The program also included a practicum, which I did at Hulitan Family and Community Services Society. It's a great organization that supports parents to be able to keep their children at home, instead of going into care. They also provide counselling services, and I worked one-on-one with clients and learned about different modalities of therapy, including narrative therapy. Thanks to the Indigenous Trauma and Resiliency program, I was able to really create spaces of safety and connect with clients.
One of your professors, Suzy Goodleaf, described you as one of the matriarchs in the classroom. Could you speak to your experience coming back to school later in your career and how that may have informed how you were able to contribute to the community of care that was established among students as part of the program?
Well, for one, they organized us in the classroom by age in our circle, from the youngest around the room to the oldest. I had never really thought of myself as a matriarch, but I am moving into elderhood, so it's interesting. I guess my life experiences have deepened my sense of understanding, and my ability to support upcoming generations.
I have five children of my own. They're all grown now — the eldest is 35, the older twins are 33 and the youngest twins are 28. I have close relationships with them. In the program, I enjoyed working with the young people in our cohort. They brought such freshness and vitality and enthusiasm.
Now that you have graduated, what will you be doing next?
I have just started a new position at Tsow-Tun Le Lum Society (Helping House). They have a substance misuse program (Thuy Namut), a trauma program (Kwunatsustul), a program where resolution health support workers do outreach in communities, and they are adding a new stabilization program. I attended the trauma program in 2017 when I was struggling with anxiety and the sudden loss of my husband, so I was going through a difficult time. I loved how the centre integrated clinical counselling psychology and trauma work with traditional healing methodologies and ceremony. I even told one of the facilitators at the time that I would be coming back to work there one day. So, a position opened up, and here I am. I'll be working as a counsellor in their trauma recovery program. I'm looking forward to integrating what I learned in the Indigenous Trauma and Resiliency program and developing my group facilitation skills.
What advice to you have for students going into the Indigenous Trauma and Resiliency program?
I'd say to trust the process and to be open and vulnerable, because that's where the healing happens. I think it's so important for helpers in community to have done their own healing. It's a never-ending process, and the program gives you a solid foundation of understanding of grief, trauma and loss, and the devastating impacts of colonization and residential schools. The Indigenous Trauma and Resiliency program helps build the skills to invest deeply into our own healing in order to support others in their healing journey.
You'll be capable of going into community and creating real change — continuing the work that is already starting in some communities. Because there is still so much healing to be done.
By Carolyn Morris
---
Read about other MSW-ITR graduates:
---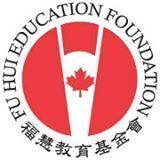 The first of its kind in North America, the Factor-Inwentash Faculty's Master of Social Work program in Indigenous Trauma and Resiliency is dedicated to preparing advanced social work professionals to work with individuals, families and communities who have been affected by historical and generational trauma. FIFSW is deeply grateful to the Fu Hui Education Foundation for its generous support to help sustain this important program and its students.
A day in the life of a social worker: FIFSW Field Instructors share insights and advice with students
On October 4th and 5th, Field Instructors from  seven community organizations came to the Factor-Inwentash Faculty of Social Work to share their experiences and advice for new students interested in learning more about the profession. The panelists helped shine a light on the many opportunities available to those with a degree in social work.  
Here is a look at the panelists and just some of insights they shared. 
Ijaabo Mohamed, Child and Family Cou
n
sellor, Delta Family Resource Centre

Ijaabo works as a Child & Family Counsellor at Delta Family Resource Centre, providing virtual and in-person therapy services for individuals and families in the Etobicoke area, with a specialization in child & youth counselling, parent-child relationships, and art & play therapy. Ijaabo received her Master of Social Work degree from the University of Toronto in November 2022. 
"I actually started working at Delta through a placement that I got as an MSW student at U of T last year. What really attracted me to Delta was working with Black and racialized populations. That's something that I always prioritize, because I feel I can make the biggest impact in my own community, where people look like me. So even though I hadn't heard of the agency before, I still decided to go for it — and it really paid off. I'm still working there two years later." 
---
Máiri McKenna Edwards, Coordinator, Diversity, Equity & Student Experience; OISE, Curriculum, Teaching & Learning Department 

Máiri is descended from both displanted peoples (Jamaican) and uninvited settlers (Irish & Scottish) and lives on Kaswentha—Two Row Wampum or Tawagonshi Treaty—territory.  Here at U of T, she spent 7 years reimagining what so-called equity education could be outside of the classroom with students from across the St. George campus. She is now working in OISE's Curriculum, Teaching & Learning Department, as Coordinator, Diversity, Equity & Student Experience, with a focus on student experience and again pushing beyond equity.  
"For me, my work is about people and communities, and figuring out how to deal with, and really meaningfully work within, big structures. Students can come and have a conversation with me about something that happened in class: 'I think maybe I caused harm;' 'I experienced harm;' I'm not sure what's going on;' 'I'm having a hard time concentrating;' 'help!' My day consists of: 'what do we do about that?' Sometimes it's admin; sometimes it's program planning; sometimes it's having pre-placement chats. For example, we will have pre-placement chats for folks who are members of the 2SLGBTQ+ community to talk about the experience of going into the education system, where you may be teaching someone who thinks you don't exist. We also work with student leaders and have a million meetings — but they're great meetings! I might be meeting with faculty who are worried about a student, and they're not quite sure what to do. I might be running programming. I might be doing workshops. I might be doing a guest lecture. The days are full and multifaceted."   
---
Maureen Pangan, Manager of Client Programs – Clinical at the Canadian Training Institute:

Maureen Pangan has over 15 years of experience working with various age groups and cultural demographics addressing violence, sexual assault, healthy relationships, immigration, newcomers, and mental health concerns. She also has her own private practice where she provides hope and inspiration in a safe environment so individuals can become a positive agent of change in their lives. She facilitates workshops on anger management, intervention and prevention, cognitive behavioral therapy, case notes writing, and presentation skills. 
"If there's a couple of things that you get from me today is, I hope it's an understanding that to be a good social worker, you have to understand the work-life balance. I really believe it takes a village. I could not do the work I do without the support of my family, the support of my partner, the support of my colleagues, I really encourage you to find that support system for yourself as you progress through your career and your education." 
---
Sandra Seaborn – Senior Director of Programs, Yonge Street Mission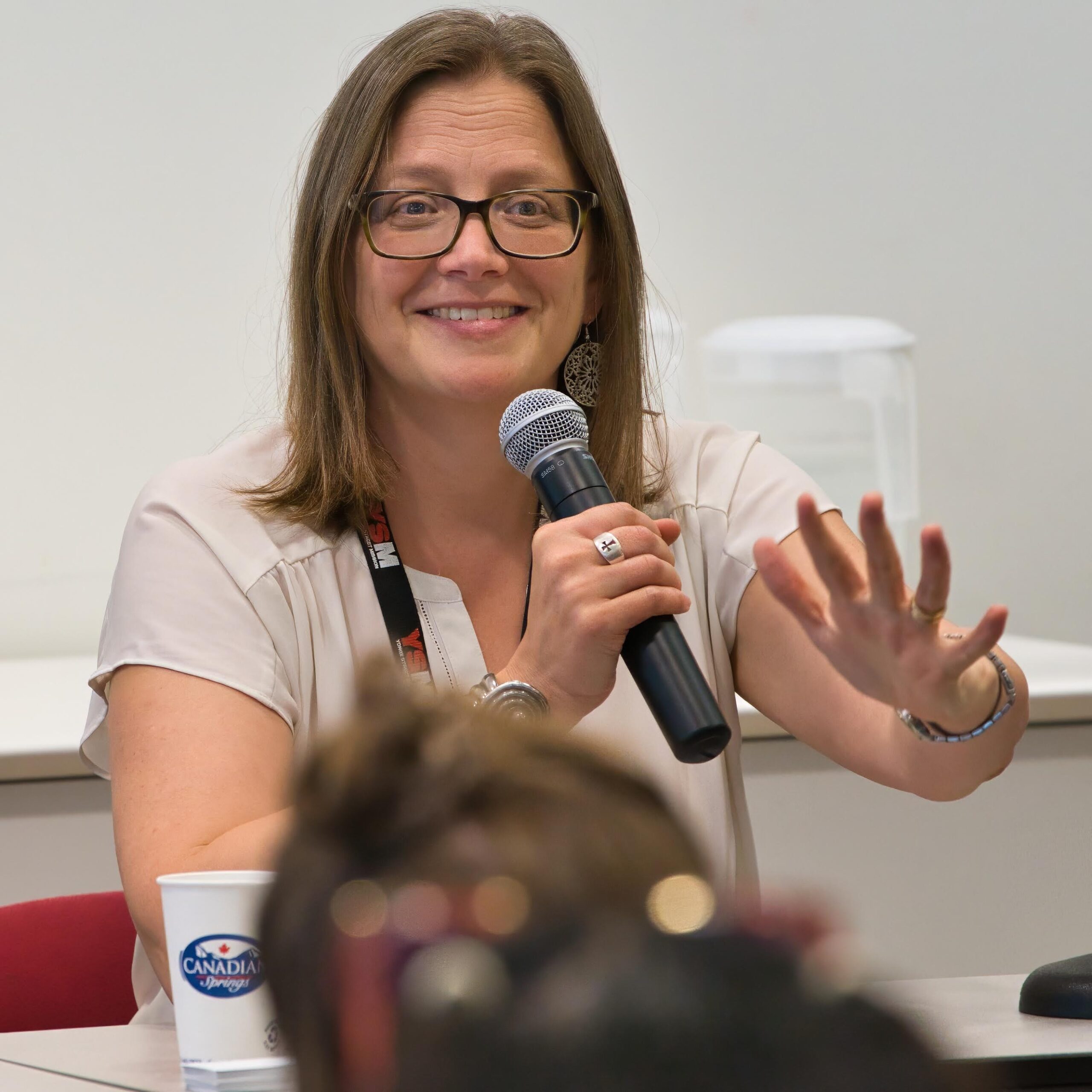 Sandra Seaborn is the Senior Director of Programs for Yonge Street Mission (YSM), where she provides strategic oversight to programs that motivate and equip street youth, families in crisis and adults living with low incomes to physical, emotional, spiritual and economic wellbeing.  Her previous non-profit experience includes founding a transitional shelter for women in New York City. She holds both MSW and MDiv degrees and has been an ordained Anglican priest since 2009.  
"Last year we had an MSW student from FIFSW do direct client care as part of their placement with us. We have a small housing building with 26 rent-geared-to-income units, where we provide community support. Half of the people are in a transitional program and half are permanent tenants. The participants in the transitional program need a lot of support to try to find where they might live next. Staying with us for up to three years is a very important step on their journey, but people can feel quite helpless given our housing crisis. When you have a very limited income, the choices are just not there.  The FIFSW student provided encouragement, hope and practical next steps daily." 
---
Areefah Dukhi, Naseeha Mental Health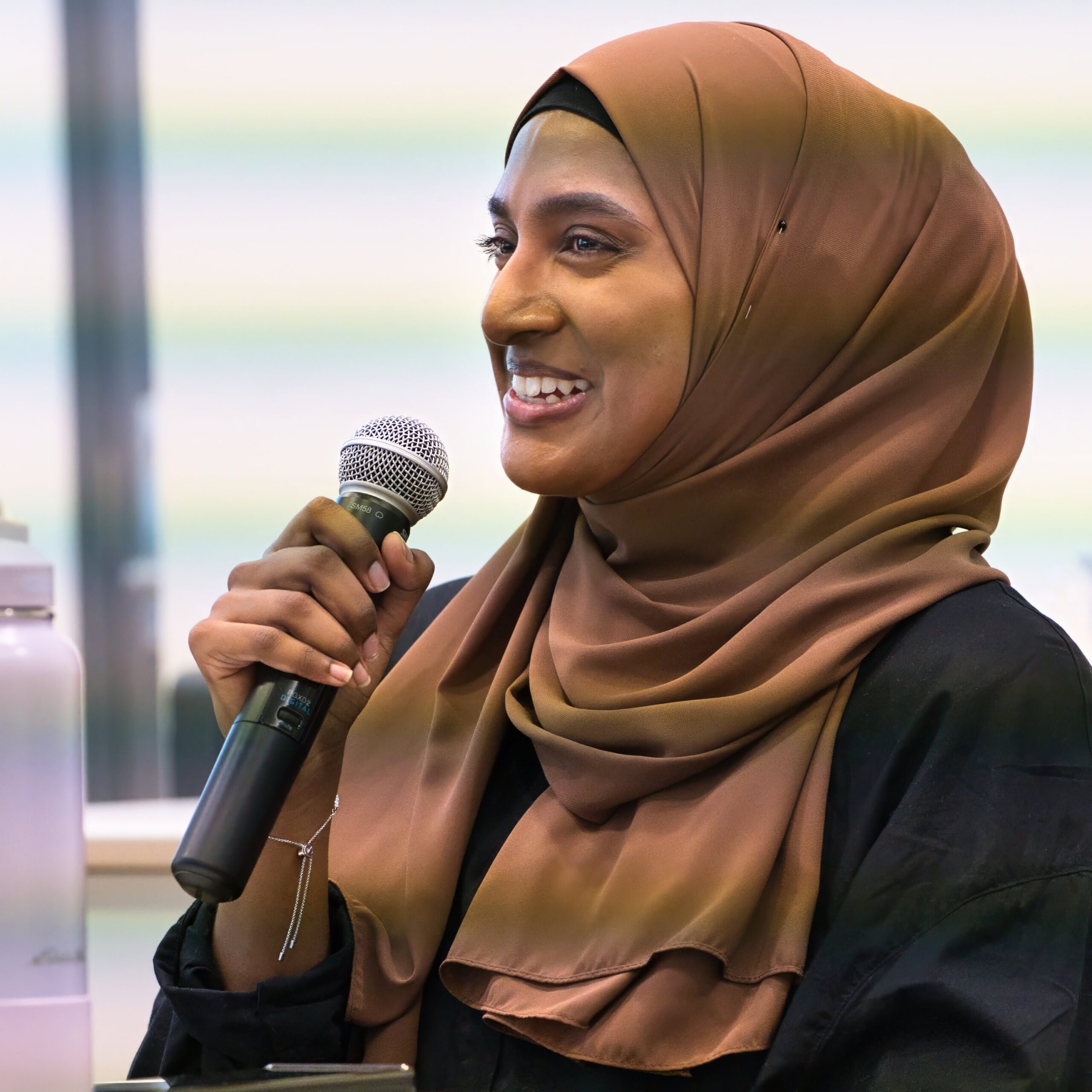 Since graduating in 2019, Areefah Dukhi has worked with non-profit organizations supporting vulnerable youth in low-income communities. She has also worked in a psychiatric inpatient care unit helping to stabilize youth with complex mental health needs. Since 2021, she has worked with Naseeha Mental Health in multiple capacities, starting as a volunteer counsellor on the helpline. She has been working there full time since 2022 supporting social work practicum students completing their placement as well as different departments of the organization to provide best possible services to the Muslim community. 
"I work primarily with the Muslim community. When I graduated, I didn't think I would have the chance to support my community, but now I'm able to do that through the organization that I work with: Naseeha Mental Health. One of the main initiatives at Naseeha, is the counseling line. A lot of people call in with a multitude of different mental health issues. When the London attack happened, a lot of individuals called into the helpline because they knew that they would have somebody on that other end that likely had a shared experience of what they were going through. A lot of our youth are also dealing with an identity crisis as they try to balance their identities as Muslims and as youth of color with the Western identity, which can be difficult due to fear of being not fully accepted. With the possibility of facing stigma from the community and a lack of specialized support for the Muslim population, a lot of people aren't willing to talk about what's going on, so they are able to call in and finally have someone ready to hear them and help guide them through whatever it is that they're going through."  
---
Frank Chu – Social Services Consultant,
The Salvation Army Territorial Headquarters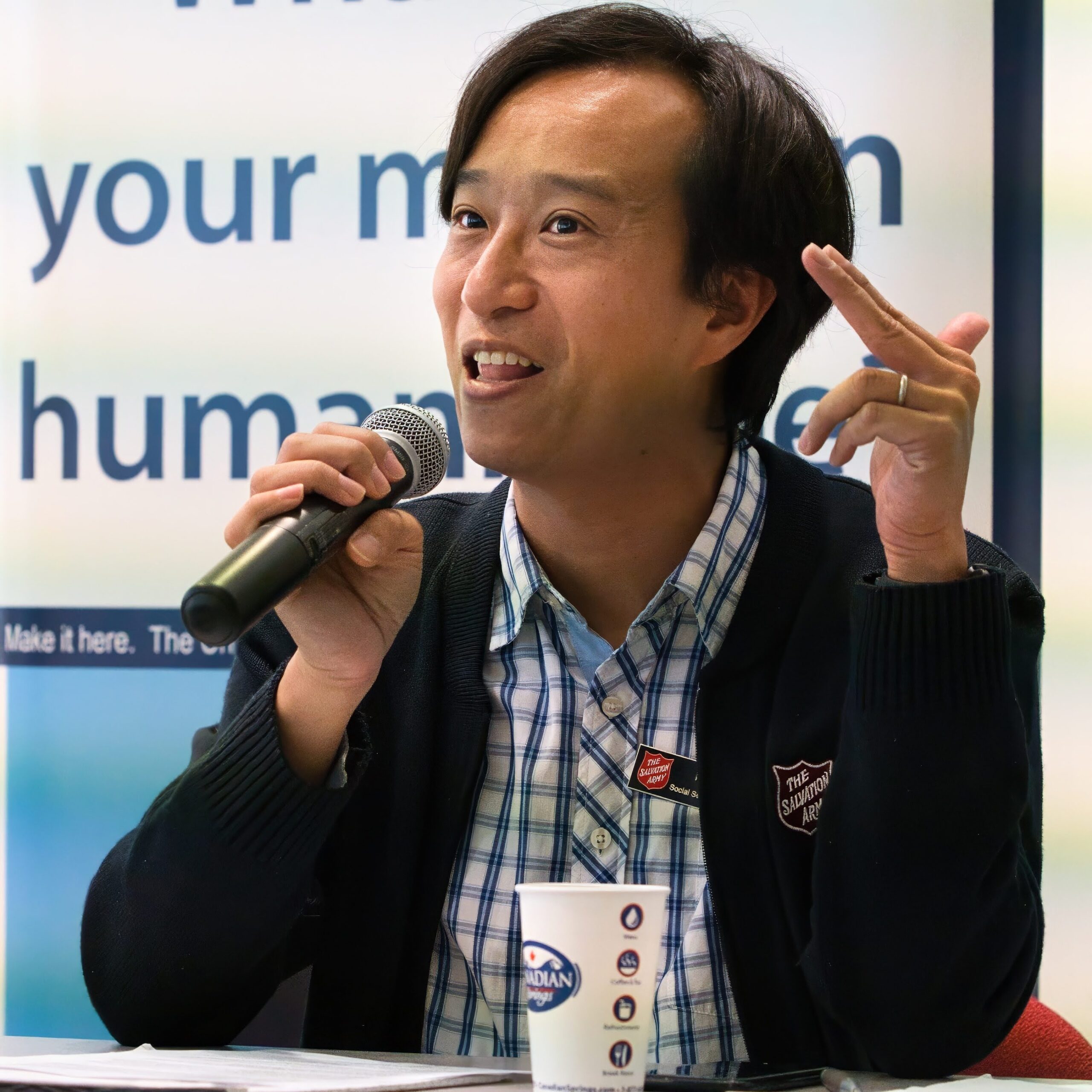 Frank is responsible for managing The Salvation Army internal national accreditation program for over 85 units in Canada and Bermuda. The Salvation Army provides a variety of social services such as homeless shelters, food banks, substance abuse treatment, correctional service, abused women care, mental health services, developmental services and senior care. Frank also provides consultation to various social services units with a focus on food banks, poverty reduction and community services centres.  
"I think one of the important things I would encourage you to consider is to be open minded in terms of the kind of things that you want to do. Open yourself up to trying and learning new things in your career, even if you are set on certain types of setting and practice areas. Your career path may change. Consider community settings and reach out to folks — social workers, we love to talk. Keep on learning. Opportunities will come up. Challenge yourself to try something new." 
---
Michelle Boyd, Assisted Living Manager, Christie Gardens Apartments & Care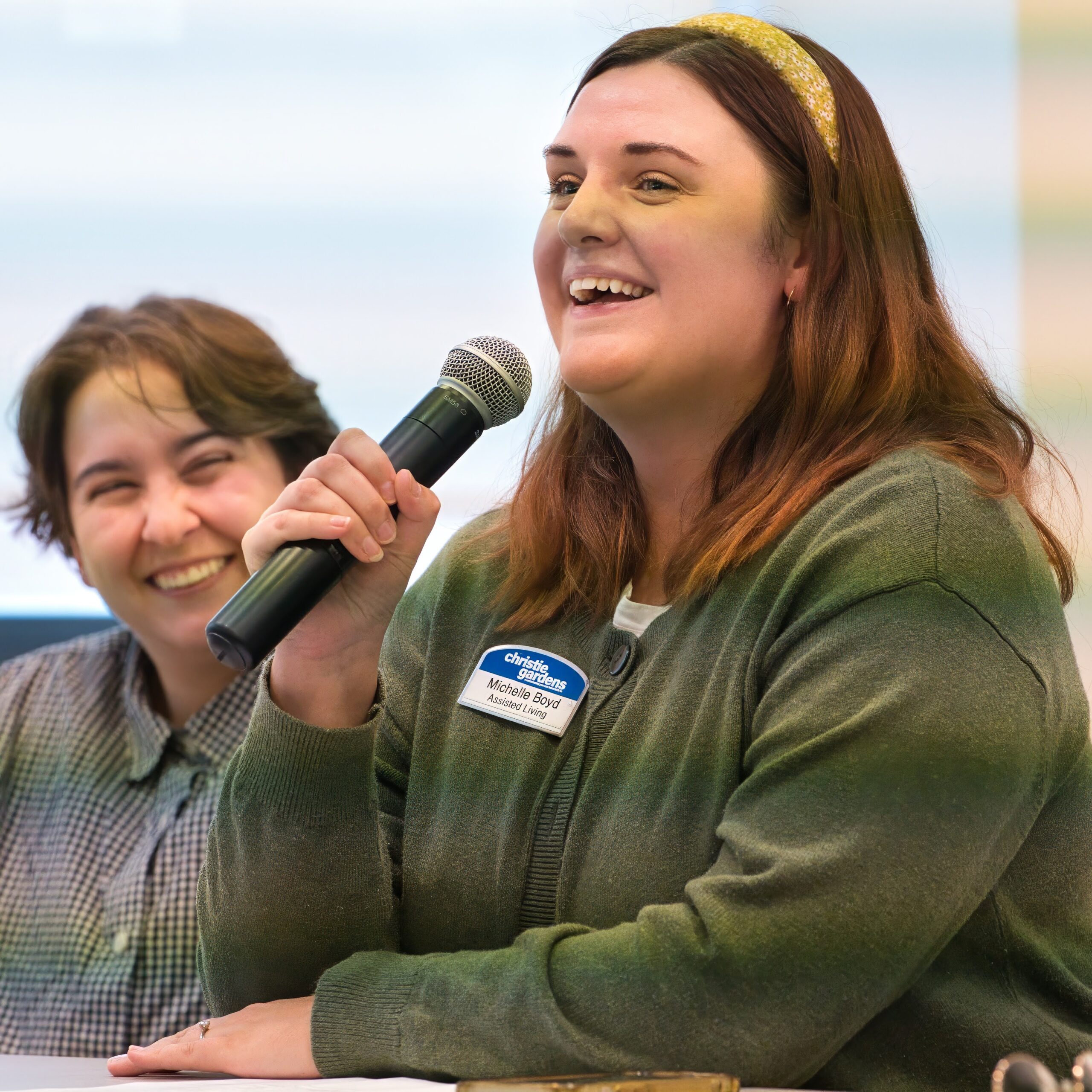 Michelle Boyd is the Assisted Living Manager at Christie Gardens Apartments & Care – a non-profit retirement home located in Toronto. She is passionate about challenging ageism, building community, and providing dignified, person-centered care. In her role, Michelle collaborates with residents, families, care partners, and a diverse interdisciplinary team to support residents as they age in place.  
"I really value face-to-face relationships with the residents. That's where my cup is filled: being able to work somewhere that has time to build those relationships, seeing someone walk down the hallway and know what's going on in their life, knowing if their partner is struggling, or their friend is ill, being able to support people one-on-one. Other challenges that our residents face, as you could imagine are ageism, ableism, and just basically, capitalism. It's expensive to get old. Helping families navigate those challenges is something that I do a lot — exploring options of how to age in place safely and supporting people to live healthy, whole lives. A lot of people judge older adults and make assumptions about what decisions they can make. It's important to push back and say, hey, why are we talking to this person's power of attorney and not them directly? People make assumptions. Prioritizing consent and capacity was something I learned here at U of T." 
---
Sydney Gilchrist – CANVAS Arts Action Programs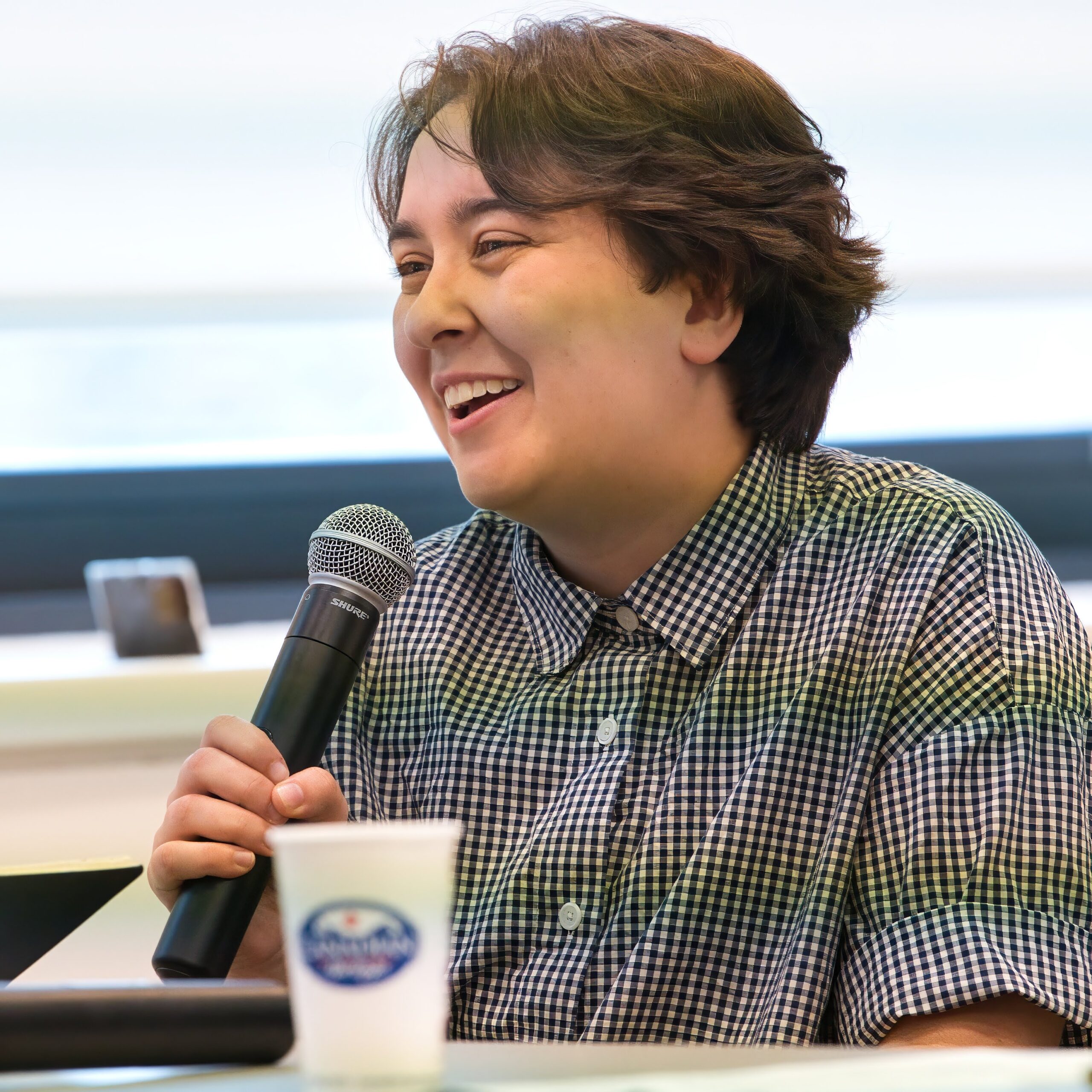 Sydney Gilchrist is a registered social worker and psychotherapist with a Master of Social Work from the University of Toronto. Syd is the Adult Programs & Clinical Support Manager with Canvas Arts Action Programs, a non-profit that leads empathy-based education on topics including 2SLGBTQ+ inclusion, gender equity, and consent. Syd maintains a private psychotherapy practice working with trans adults as well as providing secondary assessments for transition-related surgeries and mental health assessments for 2SLGBTQ+ refugee hearings.   
"Canvas is really grounded in the fact that our whole team works from lived experience. A lot of what I do is really working to ensure support not just for our participants in our programs, but also for the team doing the work. We review every program that will run from a trauma informed perspective to make sure that our programs aren't risking further harm, or at least that we're being as harm reductive as possible for our participants. There's also a lot of advocacy within communities. We work very closely with school boards, and right now, there's some quite intense conversations happening about bringing this education into school spaces, so there's a lot of work around communicating human rights in many different spaces. One of my favourite programs is called Back Talk: Voices Against Violence. It's a program for queer survivors of sexual violence out of shelter systems. I get to co-facilitate that with a poet. It's a really exciting collaboration, but just one example of our community programs." 
---
Learn more about FIFSW's practicum.
Master of Social Work graduate Brennan Snow recognized for his leadership in interprofessional education
Recent MSW graduate Brennan Snow was selected as one of the recipients of the 2022-2023 Susan J. Wagner Student Leadership Award in Interprofessional Education by the Centre for Advancing Collaborative Healthcare & Education (CACHE). He received his award on October 24 at Toronto Western Hospitals BMO Conference Centre. 
CACHE is a strategic partnership between the University of Toronto and the Toronto Academic Health Science Network (TAHSN), with the University Health Network (UHN) as lead hospital. The Centre provides U of T students who are pursuing a professional degree in a health-related field with the opportunity to participate in an Interprofessional Education (IPE) curriculum that prepares them to collaborate with colleagues across disciplines in both university and practice settings. 
The Susan J. Wagner Student Leadership Award honours a U of T student who demonstrates leadership, dedication and excellence through promotion and engagement of interprofessional education and care. As a student at the Factor-Inwentash Faculty of Social Work, Snow was co-president of the Interprofessional Healthcare Students' Association (IPHSA) and involved in promoting IPE within the Faculty.  
In its announcement of the award, CACHE shared that "Brennan has demonstrated leadership, enthusiasm and engagement promoting interprofessional education in his interactions with other social work students and the health profession student body more generally. Brennan has jumped into opportunities to promote IPE within the faculty. As a student facilitator, speaker, and leader Brennan has demonstrated exemplary commitment to mentorship and role modelling." 
After graduating from FIFSW in the spring of 2023, Snow returned to Women's College Hospital as a summer research assistant. (He also had a summer research position at Women's College Hospital as a student the year before.) While there, he contributed to an environmental scan of gender affirming surgery policies in Canada. (Read Women's College Hospital's Q&A with Snow here.) This Fall, Snow moved to Ottawa where he is now working in housing and communities policy at Infrastructure Canada. This new role — in an interprofessional workplace — draws on his past experience doing research related to the social determinants of health and policy as well as his Master of Social Work degree and undergraduate degree in human geography. 
"Brennan is incredibly deserving of this award for his work not only to promote the benefits of participating in U of T's IPE curriculum, but also to highlight and advance how interdisciplinary health care teams can work together to improve care," says Associate Professor Rachelle Ashcroft, who along with Associate Professor Keith Adamson, is FIFSW's faculty lead/representative for the IPE Curriculum. "Social workers have an important role to play in strengthening team-based primary care, which has received increased recognition in recent years for its potential to better serve clients. We are so proud to see a social work student represented among the winners." 
Students across U of T's 11 Health Sciences programs (including dentistry, medicine, medical radiation sciences, nursing, occupational science and occupational therapy, pharmacy, physical education & kinesiology, physical therapy, physician assistant, social work, speech language pathology) participate in the IPE Curriculum and are eligible for the award. 
Snow was spotlighted in the summer edition of CACHE's magazine, Together. FIFSW has reprinted Snow's article on his experience with the IPE Curriculum, below. 
Learn more about the Interprofessional Education (IPE) Curriculum opportunities for U of T Social work students. 
---
IPE Student Spotlight — Brennan Snow
Originally published in Together, an international magazine by the Centre for Advancing Collaborative Healthcare & Education (CACHE) 
My name is Brennan, and I'm a recent University of Toronto Master of Social Work graduate (June 2023). Over the past couple of years, I have been involved in interprofessional education (IPE) as Vice President (VP) External and Co-President of the Interprofessional Healthcare Students' Association (IPHSA), as a student facilitator for learning activities, and through a few other longitudinal initiatives (such as the Senior Interprofessional Projects).  
Social workers work in a very broad variety of fields, and so the first year of our program takes a more generalist approach before we focus on a specific area in our second year. I was initially drawn to IPE in part because I knew that I was interested in health, and was eager to learn more about the role of social work within healthcare teams and systems. I think having this context from my involvement in IPE really set me up to hit the ground running in my second-year hospital practicum, with some knowledge of scopes of practice, roles, and interprofessional collaboration to build from.  
I also gained skills and experience from IPE that I didn't necessarily expect – I have learned so much about communication, respecting and learning from different perspectives, the importance of supporting each other, and collaborative leadership. Student facilitation opportunities in particular gave me a chance to practice facilitation skills I was learning in class, while also getting to learn with and from other students. This was especially true when the content of the learning activity was relatively new to me – I always learned something new, or saw something differently because of our conversations.  
After p articipating i n a n umber o f I PE i nitiatives, getting to see and participate in collaborative healthcare in practice solidified my learning. I feel grateful to have had incredible supervisors in my practicum, but also the opportunities to learn from and work with wonderful teams in both of my practicum rotations at Sunnybrook this year, in the inpatient Schulich Heart Program and in General Internal Medicine on C4. While we learn about why interprofessional collaboration is important in IPE, experiencing it in practice, and hearing first-hand from patients about what a difference it makes when it feels like their team is working together, truly underscores its importance.  
To me, transforming care through collaboration is about building relationships and implementing creative and appropriate solutions together, with the aim to improve care for all involved. By this I mean relationships with patients and their family systems, between and within the immediate healthcare team, but also even beyond that – for example, with the folks who work in patient flow, patient accounts, and in hospital leadership, in community organizations and support services, with the barista at Second Cup, and with policymakers. Any of these people could interact with or make decisions that impact patients either directly or indirectly, and all have expertise you may one day need to best support a patient. Working in (or adjacent to) healthcare also has its current and ongoing systems-level challenges, and we know that burnout rates are high. I really believe in the importance of supporting each other to make this work sustainable and fulfilling, and to provide excellent, creative, and transformative care.  
What's next for me after graduating? This summer, I am working as a research assistant at Women's College Hospital on an environmental scan about gender affirming surgery policies across Canada. I'm really interested in the intersections of direct healthcare practice and policy/systems, and passionate about equity-based approaches to both. I will be relocating to Ottawa in September, and as I begin my career there, I hope to continue to integrate these interests and passions into my work. 
---
Student voices: How the Interprofessional Education (IPE) Curriculum at U of T benefits social work students
FIFSW Master of Social Work Students share their experiences participating in U of T's Interprofessional Education (IPE) Curriculum through the Centre for Advancing Collaborative Healthcare & Education (CACHE). U of T's IPE Curriculum offers students enrolled in a professional health program, such as social work, nursing, occupational therapy, or medicine, the opportunity to build knowledge and develop collaborative skills to effectively serve patient needs as a member of an Interprofessional health care team. Master of Social Work students can enroll in a variety of IPE activities over the course of their degree, including talks, workshops and simulations.
'This scholarship made me feel like I'm here for a reason': New social work graduate award invests in Black and Indigenous students
Favour Aina wants to better understand the factors causing second generation immigrants, and Black men in particular, to be overrepresented in the criminal justice system.
"Black men tend to be ignored in society," says Aina, who grew up in an immigrant community in Toronto, where she saw many of her peers grapple with racism, marginalization and unsettling interactions with the criminal justice system. "They often don't talk about what they're feeling and don't know how to address the things they're struggling with. Through this degree, I want to find ways of helping young Black men avoid criminalization."
When she was accepted into the Master of Social Work program at U of T, Aina unexpectedly received the Dr. Mary A. Wright Award — a new entrance scholarship at the Factor-Inwentash Faculty of Social Work. Awarded to Black and Indigenous students on the basis of financial need, it gave her a strong sense of belonging.
"This scholarship made me feel like I'm here for a reason. That I am supposed to be here," she says, noting social work's recognized history of inequality and racism against Black communities. "It encourages me to believe that the change I will bring to the world will make a difference."
This is the impact sisters Janice, Elaine and Sheryl Wright hoped to inspire when they established the scholarship in honour of their mother through a gift of $52,000, which was matched by the Faculty.
"My sisters and I feel passionately about the value of education — not only in enhancing and nourishing one person's life, but also the lives of everyone around them," says Janice Wright. Every year, the award will provide significant financial assistance to a graduate student identified through the Black Student Application Program or the Indigenous Student Application Program — with no additional application required.
"If we can help a little through this award, the recipients will go on to give back so much more to the community," says Wright.
Education played a major role in their mother's life. In 1968, Dr. Mary A. Wright moved to Canada from New Zealand to study psychiatry at U of T, with her three young daughters in tow. A successful psychiatrist and psychoanalyst, Dr. Wright was also a musician, artist and lifelong learner — studying painting and art in her late 40s, taking up piano at 65 and learning bass guitar at 78. She passed away in 2021.
"She demonstrated to us what women can accomplish. Mum was also the recipient of scholarships, and U of T provided her with many opportunities," says Wright. In addition to her studies in psychiatry, Dr. Wright played tennis, sang with the Hart House choir and developed a community of colleagues who had also moved from New Zealand.
Wanting to invest in a better world for so many people struggling with poverty and mental health challenges, the sisters chose to support students in social work, a field with broad community impact. As immigrants themselves, with an Indigenous Polynesian heritage, the family experienced racism first-hand, as well as depression and anxiety. By providing financial assistance to students who are helping improve lives for others, the family hopes this award will have a ripple effect.
"We want to open doors for opportunity," says Wright. "To let young people know that we're cheering them on. That they are supported and appreciated, and we know they will do great work."
For Aina, that encouragement is heartfelt. She had previously completed an undergraduate degree in criminology and worked for a year at an employment services agency. But pursuing graduate studies requires a significant investment in time and resources. The award means she will be able to focus more on her studies and less on figuring out how to cover her expenses and tuition payments.
"Having that financial burden lifted encourages me to really put my best foot forward," she says. "It allows me to just excel."
By Carolyn Morris
---
To learn more about supporting students at the Factor-Inwentash Faculty of Social Work, please contact Development Officer Jijo Quayson at jijo.quayson@utoronto.ca or 416-946-8339
Q&A: Amina Hussain and Mishal Javed provide an update on their research and work with the Muslim Human Service Alliance
Last year, we featured PhD Candidate Amina Hussain and MSW graduate Mishal Javed in a story about research that aims to fill a wide gap in knowledge on the social service needs of Ontario's Muslim communities. Initiated by students frustrated with the lack of culturally appropriate services for Muslims, the foundational project received a four-year SSHRC Partnership Development Grant in 2021, and is now co-led by an incredibly diverse group of community partners and academics from U of T and beyond.  
We caught up with Amina and Mishal for an update on the research project and the student group they helped launch to support it: the Muslim Human Service Alliance. 
Could you share an update on your SSHRC-funded research on the social service needs of Ontario's Muslim communities?
Amina: We have made incredible progress. Currently we're on stage two of data collection. We've completed 13 focus groups: 11 with services users and two with service providers. One of the focus groups was conducted in Arabic, another in Dari, and the rest in English. Two of the 13 focus groups were with service providers, while the others were with service users. We are  now moving on to individual interviews. We're aiming for 12 to 16. We've completed three so far, and hoping to finish the rest in the next month. We have finished transcribing, translating and coding the first batch of data, and have identified five main themes. As a student driven and largely volunteer based project – this is incredible progress.  
Our research emerged from engaging in critical reflexivity and understanding our diverse intersecting identities and how these might shape our world views. Critical reflexivity was embedded in all phases of the project. We really had to identify how we can engage in this research in a way that is truly aligned with CBPAR (Community Based Participatory Action Research) principles, and I believe we have so far.  
Mishal: We recently added  Dr. Aamir Jamal from the University of Calgary to our team as a co-investigator. This was a really big thing for us, because part of the purpose of the project was to build opportunities and skills within the community, so we were always constantly looking for Muslim academics who could assist us. FIFSW Professor Ka Tat Tsang, who has been supporting the project as Principal Investigator was really big on this. He's a wonderful, wonderful ally, and has wanted to give leadership to someone from within the community, and that's why it was such a huge thing when we were able to add Dr. Jamal to our grant.  
We have also recruited a lot of Research Assistants, or RAs, who represent diverse members of the community. We have two MSW graduates and two new, current MSW students from FIFSW. Four additional Research Assistants are Muslims from within the community. They don't have a particular research background, but we really wanted to stay true to our community-based research and build skills within the community. 
Amina: A lot of the RAs that don't have a social work research background have really fundamental lived experience, which includes navigating different systems, overcoming barriers to service use, and the impact of migration and refugee status on access to care.  
Mishal: Everyone received a lot of different training workshops on how to conduct focus groups and interviews and how to analyze data. We also provided workshops on Community Based Participatory Action Research (CBPAR). 
Amina: CBPAR  is rooted in active collaboration between researchers and community members and really building the capacity of community members. It's acknowledging that when we look at research from just an academic or "ivory tower" standpoint, we miss a lot of rich knowledge and diversity of thought that comes from communities with lived experience. All of the decision making in this project has been collaborative and the research design has been co-created with research assistants, partners, and community members. We're really working with the community, for the community.
Although you are still in the thick of your research, is there anything you could share about what you have learned from this work over the past year? 
Amina: For me it has been about the value of centering this work on active engagement and ongoing collaboration. We've recruited RAs that are of diverse intersecting identities. We are collaborating with different academic and community partners and are receiving active feedback along the way. The community has provided us with a different perspective on how we see or how we discuss things like Islamophobia, anti-Muslim racism, and access to care. For example, often researchers and the public discuss topics like Islamophobia in a very narrow way. It's typically talked about in the context of the post 9-11 world and media sensationalism — but we don't often have critical conversations of how experiences of islamophobia and perceived threats impact access to health or social services particularly for those experiencing grief, anger, divorce, family conflict, and immigration concerns. We don't see how this operates on a day-to-day level to impact one's access and navigation to safe spaces. We don't discuss the impact of islamophobia in the context of racial trauma enough.  
Mishal: In terms of research dissemination, Amina has presented at the SSWR (Society for Social Work Research) conference  and will be presenting at the Councilsel on Social Work Education (CSWE) in Atlanta, Georgia later this month. One of our RAs is also leading work on a publication based on our focus group data. 
Amina: The publication is focused on masjids, so mosques, as centres for social service — how they can connect people to existing social services that may not necessarily be run by Muslims and how they are already centres of social service themselves. It looks at the utility of using these existing centers for religious gatherings, but also for community gatherings as a useful tool for connecting with the Muslim population. 
One of your goals has been to build more support from for Muslim students. Could you share how the student organization that you started, the Muslim Human Service Alliance, has evolved over the past year or so?
Amina: Since the MHSA was created and recognized as a student group, I've gotten a lot of emails from interested members of the community. For instance, someone who worked in sexual health and sexual assault prevention, reached out because they were wanting to support Muslims' experiences around that. I also heard from different folks from different departments at U of T. A lot of Master of Social Work students also reached out about getting involved in the project in a research capacity. Currently, the group is largely focused on research, but there are also opportunities for the group to become involved in other student initiatives. 
Mishal: Many of us who were involved in starting MHSA have since graduated. We are still involved, but mostly focused on research. It would be great to get more people involved. 
How have you seen support for Muslim students evolve since you began this project?
Amina: Last year students advocated for a prayer space at the faculty, which is now available on the fourth floor. While MHSA wasn't involved in this, I think it really speaks to the importance of having that representation at the faculty. As part of Islamic Heritage Month, I will be joining Emad Alarashi, who is an alumni of FIFSW and a researcher on our SSHRC partnership development grant, to present a talk for students on addressing Islamophobia, anti-Muslim hate and the social service needs of Muslims. This is relevant now more than ever, especially after the hate crime killing of a 6-year-old Muslim boy (Wadea Al-Fayoume) in Chicago on October 15th.  The first time we presented on this topic at the faculty was in the wake of the 2021 hate crime murder of a Muslim family in London, Ontario.  
Mishal: To continue with this work and advocacy, we are always looking to build a social platform for students. There are executive positions available at MHSA and if people are interested in joinging the team and taking on a leadership role on student engagement, I encourage them to reach out to us.
FIFSW students interested in becoming involved in the MHSA are invited to contact Amina at amina.hussain@mail.utoronto.ca. 
---
Islamic Heritage Month
The Parliament of Canada proclaimed October Canadian Islamic History Month in 2007 in recognition of significant contributions Muslims  have made to Canadian society. View our page listing upcoming events and stories from FIFSW's community. This page also includes resources shared by Amina Hussain and Emad Alarashi as part of their EDI presentation to students on October 17.
FIFSW welcomes a new Director, Equity, Diversity and Inclusion (EDI)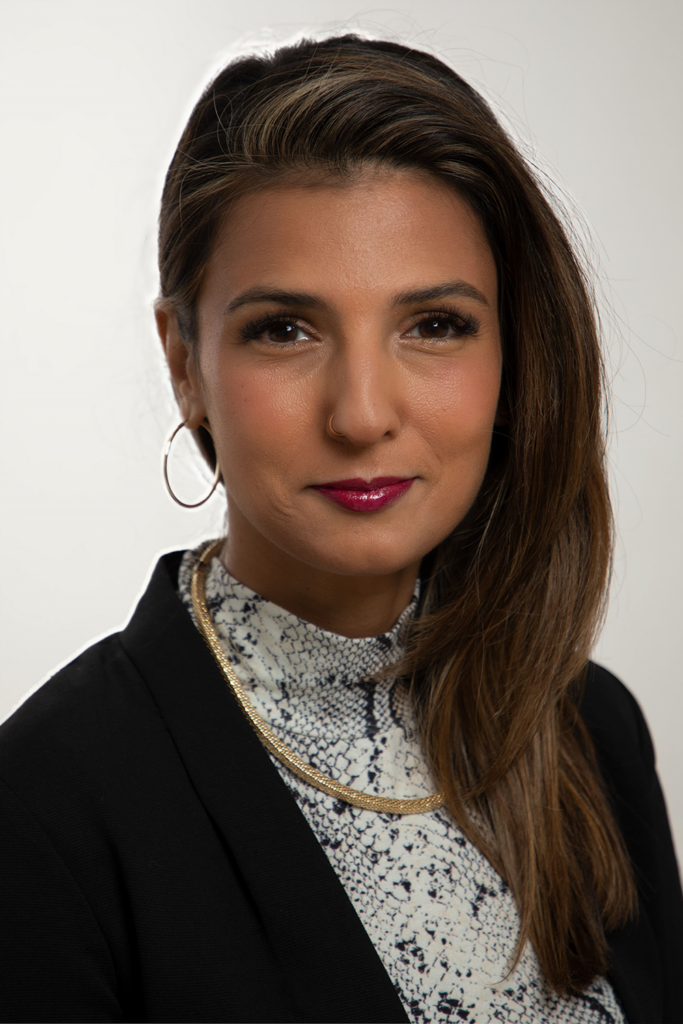 The Factor-Inwentash Faculty of Social Work is thrilled to welcome Shahana Arain, our inaugural Director of Equity, Diversity and Inclusion (EDI).  
Shahana Arain is an educator with 18 years of experience in various roles, including Principal with the Durham District School Board, curriculum writer with both Durham and York District School Boards, and Provincial Facilitator of Anti Oppressive Practices for senior leaders. Her most recent role was EDI Learning Specialist with the Executive Office at SickKids Hospital, where she led enterprise-wide education initiatives in leadership development, Health Equity, and Sexual Orientation and Gender Identity.  
Shahana also has an impressive record of community engagement. As a community advocate, she co-founded Ontario's first Muslim Educators' Network, led the Affinity Networks of Durham as Co-Chair, and was the Ontario Principals' Council EDI representative. She currently sits as a Board of Director with both Durham Youth Services and Frontenac Youth Services.  
A mother of three children, Shahana aims to support professional learning and development that is student-centered and responsive to Indigenous and Human Rights.    
As FIFSW's Director, Equity, Diversity and Inclusion, Shahana will work collaboratively with academic, administrative and student leaders to develop and implement initiatives that advance EDI within learning and working environments across the Faculty. She will be a key point of contact and expert resource for staff, faculty and learners across the Factor-Inwentash Faculty and will provide strategic guidance and advice related to EDI issues and policy. We look forward to Shahana playing a key role in the FIFSW's EDI strategies, especially as we look forward to developing our next strategic plan. Shahana will also be playing a crucial role in collaborating with the Equity, Diversity and Inclusion Institutional Equity Office at Simcoe Hall. 
We are very excited to be welcoming Shahana to the FIFSW community, starting on October 23rd.  
Islamic Heritage Month 2023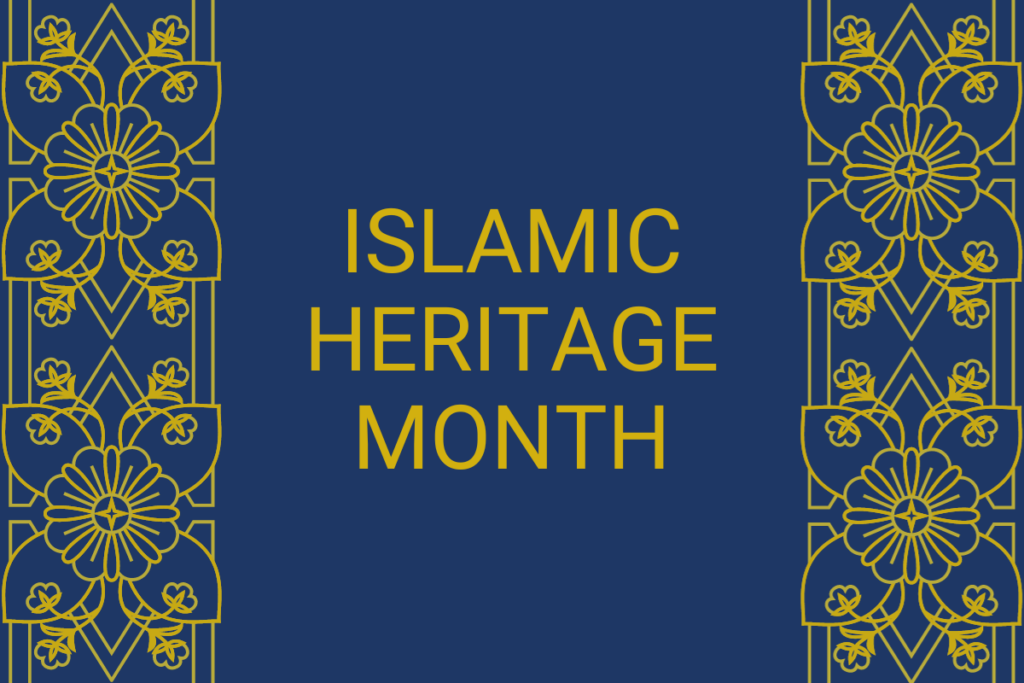 The Parliament of Canada proclaimed October Canadian Islamic History Month in 2007 in recognition of significant contributions Muslims  have made to Canadian society. Islamic Heritage Month is a time to reflect, celebrate, learn, and appreciate the diversity within Canada's Muslim communities. From poetry, film, and the arts to spiritual and philosophical knowledge, Muslims continue to enrich the multicultural social fabric  around the world and in Canada. 
The IHMC Theme for 2023 is Celebrating Muslim Women in the Arts & Sciences. 
Learn more via the Islamic History Month Canada website. 
---
GOVERNMENT STATEMENT
Statement by Minister Khera on Canadian Islamic History Month Celebrating Muslim Women in the Arts & Sciences
OTTAWA, October 1, 2023 — Today marks the beginning of Canadian Islamic History Month, and for the very first time, we are celebrating it with the support of Amira Elghawaby, Canada's first Special Representative on Combatting Islamophobia. 
Muslim communities have played a significant role in shaping the Canada we know today. In the first official census in 1871, there were about ten Muslims in the country. Today, nearly 5 percent of the Canadian population is Muslim, representing a diverse range of backgrounds and origins from every continent. 
Read the Minister Khera's full statement.
---
FIFSW STUDENT EVENT
Addressing Islamophobia, Anti-Muslim rhetoric and the Social Service Needs of Muslim's Living in Ontario
October 17, 2023
12:15 to 1:15pm
Speakers: Amina Hussain and Emad Alarashi
Further details will be shared with students in the MSW student digest
Amina Hussain is clinical supervisor, course instructor, and doctoral candidate at the University of Toronto and the current president of the Muslim Human Service Alliance. Amina previously worked as a clinical supervisor at a Muslim mental health agency in the GTA. She has also worked at CAMH, Ontario Shores, Women's College Hospital, Baycrest, and is currently a clinical supervisor at the Talk It Out Clinic at the FIFSW. She actively mentors MSW students providing culturally inclusive, AOP based, and trauma informed care. She grounds her work in evidence-based research and has 23 publications related to improving social work practice, particularly with diverse communities.
Emad Alarashi is a Registered Social Worker with a Masters of Social Work degree from University of Toronto's Factor-Inwentash Faculty of Social Work where he specialized in Human Services Management and Leadership. Emad has ten years of experience working with diverse communities including those who identify as racialized, visible minority, newcomers, and marginalized populations within the GTA. Emad is currently employed with the City of Toronto's Community Safety & Wellbeing Unit overseeing City-funded partner agencies providing the Community Violence Wellbeing & Recovery Project — a trauma informed counselling, case management, and holistic community healing approach to residents impacted directly and indirectly with violence. Emad is also employed as a Clinician and Community Outreach Manager with Khalil Center, a psychological and spiritual community wellness center advancing the professional practice of psychology rooted in Islamic principles. As a Constituency Council member with the Center for Addiction and Mental Health (CAMH) Emad supports the exploration of the impacts of addiction and mental health on Muslim populations. Emad also sits as a board member of Ansaar Foundation.
---
U OF T EVENT
Critical Conversations on Islamophobia: Higher Education, Sports and Society
Tuesday, October 31
8:15am – 1:00pm EST
All faculty, staff, librarians and students at the University of Toronto are invited to attend this conference.
Learn more and register.
Informed by anti-racist and inclusive pedagogies, the event will address the intersectionality of the Muslim experience in higher education, industry, sports and society, to increase knowledge and awareness of systemic forms of discrimination and challenging biases. The panel will be followed by roundtable discussions on the multifaceted ways that anti-muslim racism can be countered to create a more inclusive space. The dynamic panel discussion will be moderated by Dr. Suleyman Dost, Assistant Professor of Late Antiquity and Early Islam.
Panelists:
Dr. Jasmin Zine, Professor of Sociology and Religion and Culture, Wilfrid Laurier University
Mohammed Hashim, Executive Director, Canadian Race Relations Foundation
Shireen Ahmed, Sports Journalist and advocate
---
FIFSW COMMUNITY
Learn how members of the Factor-Inwentash Faculty of Social Work are working to strengthen social work's capacity to provide culturally informed care for Muslim individuals, families and communities.
Social work students inspire much needed research on the social services needs of Ontario's Muslim population
A collaborative research project initiated by FIFSW students is filling a gaping hole in social work research on the social service needs of Ontario's Muslim population. Supported by a Social Sciences and Humanities Research Council (SSHRC) Partnership Development Grant, the study will help social workers better understand the barriers Muslim people face in accessing culturally appropriate support. The research will ultimately inform recommendations on how to improve services for this diverse population. 
Alumna Sajedeh Zahraei is leading efforts to improve mental health support for immigrant, refugee and racialized women
Sajedeh Zahraei is a leader in efforts to improve mental health support for immigrant, refugee and racialized populations, with a particular focus on BIPOC women. Her research has also investigated the silence and complicity that can occur in social work around structural violence, racism, and Islamophobia. In 2017, she took on a senior role at the Ontario Council of Agencies Serving Immigrants, where she is leading several projects addressing mental health, gender-based violence, and 2SLGBTQ issues. She launched her own part-time psychotherapy practice – Saleemeh Wellness Centre for Women – for immigrant, refugee and racialized women in 2021. 
Practicum partner spotlight: Q&A with Dr. Taaha Muhammad, Counselling Lead, Naseeha
Founded over 15 years ago, Naseeha provides counselling services seven days a week to individuals from Muslim communities and non-Muslim communities through a confidential helpline. It also works with communities to provide them with the tools they need to address mental health. The organization's efforts include educational programs and advocacy to raise awareness around the stigma associated with mental health. We spoke to Naseeha's Counselling Lead, Dr. Taaha Muhammad, to learn more about the agency, the practicum opportunities it offers Master of Social Work students, and how social workers can better serve Muslim populations. 
---
RESOURCES
The following resources were shared by Amina Hussain and Emad Alarashi as part of their October 17th talk for students on "Addressing Islamophobia, Anti-Muslim rhetoric and the Social Service Needs of Muslim's Living in Ontario."
ICNA Sisters Canada: Islamic History Month resources
Islamic Circle of North America (ICNA) Sisters Canada website includes informational posters, videos and PDF resources for Islamic History Month.
'Islamophobia is' Video Series
Using short, engaging and linguistically-accessible animated videos, this five-part series brings academic knowledge and analysis on normalized Islamophobia to mainstream audiences.
The Canadian Islamophobia Industry: Mapping Islamophobia's Ecosystem in the Great White North
This report — published in 2022 by Jasmin Zine, the Islamophobia Research & Documentation Project and Islamophobia Studies Center in Berkeley, California — shares the results of a study that mapped the political, ideological, institutional, and economic networks, strategies and discourses that foment Islamophobic fear and moral panic in Canada.
Book recommendations
The Ottawa Public Library book together a book list in honour of Islamic Heritage Month.
Under Siege: Islamophobia and the 9/11 Generation
Published in 2022, this book by Jasmin Zine explores the lives of Canadian Muslim youth belonging to the 9/11 generation as they navigate these fraught times of global war and terror. Twenty years after the 9/11 attacks, Zine reveals how the global war on terror and heightened anti-Muslim racism have affected a generation of Canadians who were socialized into a world where their faith and identity are under siege.
---
Did you know? January 29 marks the National Day of Remembrance of the Québec City Mosque Attack and Action Against Islamophobia. The Day of Remembrance was established to remember and honour the sons, brothers, fathers, husbands, and community members senselessly killed and to actively oppose the myriad ways, both blatant and subtle, that Islamophobia expresses itself in our public and private lives. Read U of T's 20223 statement and list of tri-campus supports.
---
Do you have a resource or event related to Islamic Heritage Month that you would like to share? Email dale.duncan@utoronto.ca. 
Professor Cheryl Regehr named named a Fellow of the Canadian Academy of Health Sciences
Factor-Inwentash Faculty of Social Work Professor Cheryl Regehr has been announced a 2023 Fellow of the Canadian Academy of Health Sciences (CAHS) in recognition of her leadership, creativity, and commitment to advancing academic health sciences. Regehr is one of thirteen University of Toronto researchers that have been named fellows this year.
"The University of Toronto congratulates these leading researchers on this important recognition of their work," Barbara Fallon, U of T's associate vice-president, research, told U of T Celebrates. "This reaffirms what we saw in the recent Nature rankings, which placed U of T second in the world among health sciences research universities, and the recent NTU rankings, which placed U of T second among the world's top research universities in the category of medicine.
"Across disciplines, fuelled by the collaboration between the 14 research hospitals in the Toronto Academic Health Science Network (TAHSN), these researchers are making discoveries and advancements that have a real impact on the some of the most complex health challenges facing Canadians."
The CAHS Fellowship is considered one of the highest honours for members of the Canadian health sciences community. Drawn from all disciplines across Canada's universities, healthcare and research institutes, CAHS Fellows are tasked with evaluating Canada's most complex health challenges and recommending strategic, actionable solutions. An induction ceremony will for the 2023 Fellows will take place October 24th in Ottawa.
Earlier this year, Regehr, who has served a U of T's U of T's Vice-President and Provost for a decade, was also named a Fellow of the American Academy of Social Work and Social Welfare. 
She has been listed among the top most impactful global contributors to social work journal scholarship, placing 19th overall, according to a 2022 study published in the Journal Research on Social Work Practice. The study also noted that she, along with 23 other top social work scholars, were among the top 100,000 scientists in the world — across all fields.
In 2022, Regehr was recognized with a YWCA Toronto Women of Distinction Award, created to celebrate extraordinary women who advance gender equity in a range of areas including business, education, social justice, advocacy, health, arts and philanthropy.
In January 2023, Regehr announced that she would be stepping down from her position as Vice-President and Provost as of December 31, 2023. Prior to being appointed Provost, she held positions as U of T's Vice-Provost Academic Programs and as Dean of the Factor-Inwentash Faculty of Social Work.
---
Related: