Addressing intersectional stigma and discrimination is essential to ending the HIV epidemic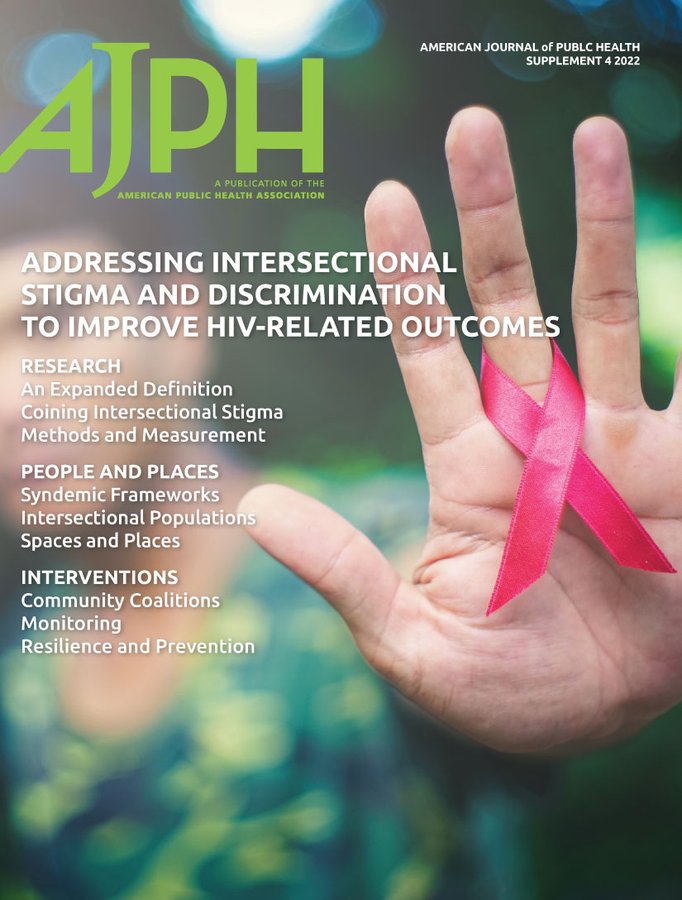 In June 2022, the American Journal of Public Health published a special issue titled Addressing Intersectional Stigma and Discrimination to improve HIV-Related Outcomes.
The issue was co-edited by Carmen Logie, an associate professor at the Factor-Inwentash Faculty of Social Work, alongside George Ayala, from the Alameda County Public Health Department in Calafornia; Lisa Bowleg, a professor from the department of psychological & Brain Sciences at the Columbian College of Arts & Sciences; and Sannisha Dale, an associate professor in the Department of Psychology at the University of Miami.
The open access publication will be celebrated in July with an official launch as part of AIDS 2022, the world's largest conference on HIV and AIDS, which takes place this year from July 29 – August 2. A satellite session on the special issue and the topic of HIV-related intersectional stigma and discrimination will be held on Sunday, July 31.
Building on research on HIV and stigma conducted over the past 35 years, the research, theory and community insights provided in the special issue aim to inspire actions to reduce the intersectional stigma and discrimination that pose critical barriers to HIV services and drive HIV inequities. Intersectional stigma provides a lens to examine how multiple disadvantages come together to create systematic differences in HIV testing, prevention, treatment, and care.
"Ending the HIV epidemic will not be possible without addressing how intersectional stigma prevents people from accessing programs and tools to support their health and the health of their communities," said Logie. "But building understanding is not enough, we must also work apply this knowledge to the development and testing of new interventions for and with people affected by HIV. This is at the core of my research and work, and it has been invigorating to collaborate with other experts in this field."
Articles included in the special issue cover topics including the essential role that resistance to oppression and resilience within communities plays in responses to HIV; the strengths and weaknesses of the way that past research has approached intersectional stigma; the value of supporting collective action and giving power to community voices; advances in HIV-related intersectional stigma and discrimination research, measures, interventions — and more.
The special issue was sponsored by the National Institutes of Health (NIH) Office of AIDS Research (OAR) and the National Institute of Mental Health (NIMH) with particular leadership, support and contributions by Paul Gaist and Amber Wilson of the NIH OAR and by Gregory Greenwood of the NIMH. They are among those at the NIH who have been championing HIV stigma and intersectional stigma as research priorities.
"While there is a recognition that HIV-related stigma intersects with multiple aspects of life, social identity, and societal positions, our understanding of intersectionality within the context of HIV is still limited," said Gaist, senior science advisor and health scientist at the NIH OAR and co-author of an article in the special issue.
"I hope this special issue will encourage researchers, practitioners, and policymakers to more fully consider the implications of the intersectional stigma for people living with and most affected by HIV," said Greenwood, branch chief at the NIMH Division of AIDS Research and special issue co-author.
In addition to her role at FIFSW, Logie is the Canada Research Chair in Global Health Equity and Social Justice with Marginalized Populations, an Adjunct Scientist at Women's College Research Institute, an Adjunct Professor at the United Nations University Institute for Water, Environment & Health, and a  Research Scientist at the Centre for Gender & Sexual Health Equity. She is Deputy Editor at the Journal of the International AIDS Society and on the editorial boards for Social Science & Medicine Mental Health and PLOS Global Health. In 2020, Logie launched the Everybody Hates Me: Let's Talk About Stigma podcast hosting guest stigma experts from across the world, with 13.1k downloads as of August 2021, found everywhere that podcasts are found.
---
Related:
Recognizing Ellen Katz's contributions to experiential learning and mindfulness practice in social work research and education
Ellen Katz will never forget her first practicum as a social work student. "I walked into the room and there was the client," she says. "I closed the door and thought, 'What do I do now?'" To help alleviate this common feeling of uncertainty in other students, Katz – who is retiring from the Factor-Inwentash Faculty of Social Work on June 30 — has devoted her academic career to enhancing their clinical competence and confidence.
Social work was a second career for Katz, who joined the faculty in 2014. After completing an undergraduate degree in anthropology, her keen interest in family life across different societies led her to become a childbirth educator. "I found it fascinating to watch the dynamics within families as they expanded with children," she says. Wanting to expand her knowledge in this area, she later decided to do a Master of Social Work degree at U of T.
Looking back on her initial forays in the field, Katz says she had an excellent foundation of theoretical knowledge, but, like many students, sometimes struggled to apply it. "I had to learn as I went along, making lots of mistakes." She soon found her stride, though, and enjoyed a rewarding career that has included working in family therapy at the former Hincks-Dellcrest Centre (now the Garry Hurvitz Centre for Community Mental Health at SickKids) and at Peel Children's Centre. She has also worked in hospital social work and in private practice. In total, she has worked in the social work field for almost 30 years. "I couldn't believe I got paid to do the work I loved so much," she says.
After working for nearly 20 years at the Hincks, the agency asked if Katz would be willing to do a PhD at U of T to forge closer ties between the two institutions. "I knew it would be difficult and I had mixed feelings, but I said yes," she says. In 2006, she began doctoral studies under Professor Marion Bogo, who shared her interest in increasing student capabilities in practice. "After decades in hospital social work, family therapy and children's mental health, where I supervised many social work students and was a practicum supervisor, an educational coordinator, and a faculty-field liaison, I had a lot of ideas about what kind of training would be useful for students," she says. "Essentially, it came down to this: the more experiential, the better."
She and Bogo were among the pioneers in developing simulation-based learning and assessment for social workers. This tactic allows students to interact with clients — played by trained actors — so they can put their theoretical knowledge to work, take risks, receive constructive feedback and ultimately refine their skills. Katz worked with Bogo and others both at FIFSW and elsewhere to adapt a simulation-based assessment called the Objective Structured Clinical Examination (OSCE), primarily used in medical education, as an evaluation for first-year social work students prior to their practicum. In 2020, Katz received the inaugural Larry Enkin Innovation in Teaching with Simulation Award in acknowledgement of her work to elevate this method and help establish simulation as the faculty's signature pedagogy.
"The crux of experiential learning, whether it's a simulation or in person, is about the present moment," says Katz. "What does a student do? And how do we teach them how do it?" Before joining the faculty, she had developed a Buddhist practice and discovered that meditation and mindfulness greatly enriched her clinical effectiveness. "Mindfulness improves our ability to pay deep attention to clients and stay with them, whatever is unfolding," she says. To bring the benefits of this approach to students, Katz developed a course on mindfulness in social work, which used simulation-based learning to foster this advanced practice competency. She also created a course on mindfulness and mental health interventions for New College's Buddhism, Psychology and Mental Health Program.
Katz's focus on developing experiential learning opportunities led to the creation of a new family therapy course for Master of Social Work students taught off-campus at the Hincks-Dellcrest Centre, now the Garry Hurvitz Centre for Community Mental Health, at SickKids. This course, which she will continue to teach, allows students to follow and participate in live family therapy sessions. It also fulfills the goal Katz set when she started her PhD to cement closer ties between the university and the agency.
"Ellen Katz's contributions to our Faculty, to social work education and the profession as a whole have helped elevate and transform how we both teach and practice," says Charmaine Williams, professor and interim dean at FIFSW. "Although she is officially retiring from the University of Toronto this year, her work in experiential and mindfulness-based education, and her dedication to student success and wellbeing will continue to have an impact in this Faculty and beyond.
Beyond her formal teaching, Katz incorporated mindfulness in every aspect of her work at the faculty. Syrus Osborn (MSW 2022), who did a practicum under Katz's supervision, says Katz taught her to be a mindful practitioner. "She not only helped me become more present with my clients, but more self-aware when I'm being emotionally triggered. For example, I grew up very poor, so talking with low-income clients about issues like food insecurity brings up my childhood struggles. She showed me how mindfulness can allow me to be aware of those emotions and accept them without losing my concentration."
Toula Kourgiantakis, a U of T social work professor whose teaching and research emphasis is also on clinical social work education, says Katz consistently "walked the talk" as an educator and research colleague. "When she's speaking with you, she is totally focused, and I think that makes students feel seen and heard. She's had a very calming effect on many people at the faculty."
Katz also gave her time to lead weekly mindfulness sittings – first in person, and then daily online through the pandemic – that welcomed anyone in social work or at the wider university. "Not everyone knew this about Ellen because she has so much humility," says Kourgiantakis. "She does things because they're important to her, not to be recognized for them."
Many of Katz's students keep in touch after graduation. Hearing that they felt more prepared for the intense moments in their profession, she says, has been one of the most gratifying aspects of her career. "For me, it's about doing. It's about taking the theories and helping students apply them in ways that they can feel comfortable with. That's effective practice."
By Megan Easton
---
Related:
Action needed following Toronto police report on race-based use of force says Tanya Sharpe 
Both CTV News and CP24 spoke to Associate Professor Tanya Sharpe about the Toronto police report released June 15, 2022, which found, among other things, that Black residents were more than twice as likely to be subjected to enforcement actions, such as an arrest or ticket. They were also more than twice as likely to have a firearm pointed at them when they appeared unarmed compared to white people. Police Chief James Ramer issued a public apology for systemic discrimination, but many said his remarks didn't go far enough. 
"Institutional racism and systemic anti-Black racism is allowed to thrive as a result of the implementation and structures of institutional policy, but also as a result of the individuals who execute those policies. Both of those points of contention must be included in the examination and conversation about police use of force and misconduct," said Sharpe.  
"While the apology [from the police chief] is perhaps a beginning, I want, and I think the community also wants, to see action. How are the actionable items to address the issue of anti- Black racism and policy brutality going to be implemented and how are they also going to be monitored?"  
> Find a link to the full CP24 interview with Sharpe here. 
> Watch Sharpe's interview with CTV News here.
As Sharpe noted in her interview, the collection of race-based data has been a long time coming. In recent years, she and colleagues from U of T — including #FIFSW alumna and Assistant Professor Notisha Massaquoi, who has a graduate cross-appointment to FIFSW — advocated for the Toronto police to collect data by race. The policy requiring the police to collect race-based data was unanimously passed on September 19, 2019.  
> View Sharpe's 2019 deputation to the Toronto Police Services Board here.  
Sharpe is part of a team of researchers who recently received a SSHRC Partnership Development Grant to create a publicly accessible online database of police-involved and carceral deaths across Canada. Led by Assistant Professor Alexander McClelland of the Institute of Criminology and Criminal Justice at Carleton University, this project promises to provide more important data related to police use of force  and the impact this violence has on victims and their families.   
::::::: 
Learn more about the recent Toronto Police report: 
::::::: 
Click here to learn more about The Centre for Research & Innovation for Black Survivors of Homicide Victims (The CRIB) via as recent profile published by U of T's Black Research Network (BRN).  
In the video, above, Sharpe talks about she is working to amplify the voices of Black survivors of homicide victims in the Greater Toronto Area (GTA) through The CRIB.
New report reveals the reality of anti-Black racism in Ontario child welfare service delivery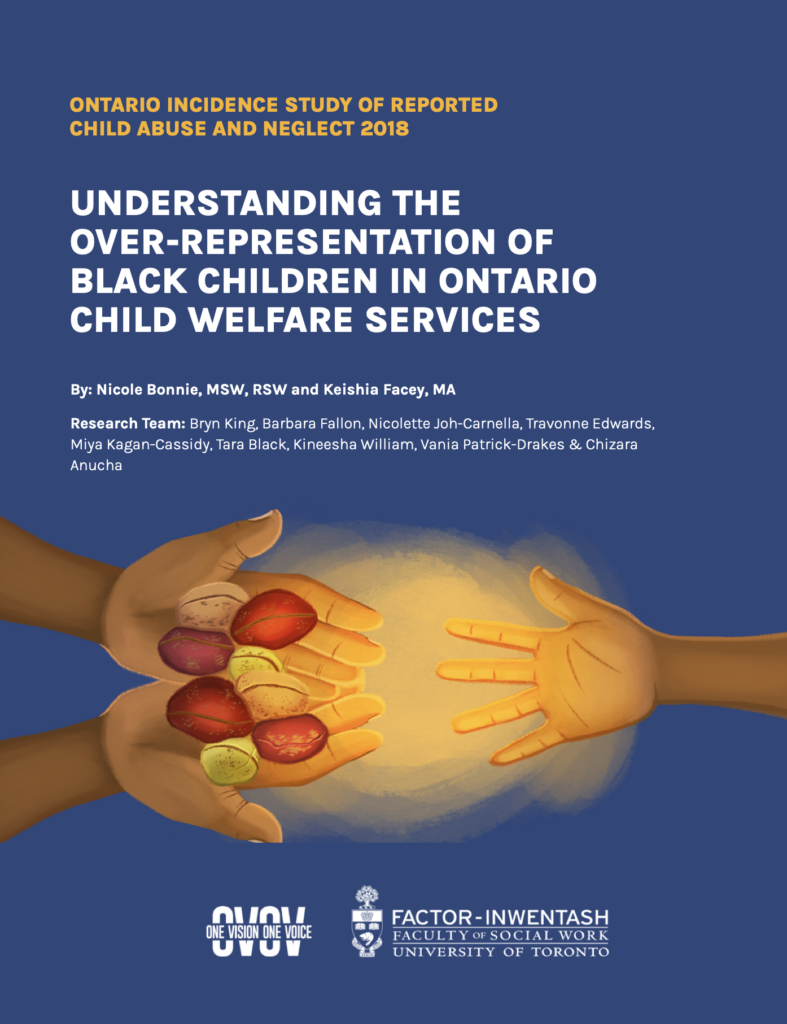 Black families in Ontario are more than twice as likely as white families to be referred to and investigated by child welfare agencies, according to a new groundbreaking report released by the One Vision One Voice (OVOV) program in collaboration with the University of Toronto's Factor-Inwentash Faculty of Social Work (FIFSW).
After being investigated, Black families are also more likely to be required to receive ongoing, longer-term services and supports, rather than having their case closed. Meanwhile, Black children are two and a half times as likely to be placed in out-of-home care during the course of an investigation.
The report, titled Understanding the Over-Representation of Black Children in Ontario Child Welfare Services, clearly identifies race as the source of these disparities. Its findings are based on data from the Ontario Incidence Study of Reported Child Abuse and Neglect 2018 (OIS-2018).
"Our research quantifiably shows what Black communities have been telling us for years: that race is a significant factor in child welfare referrals and investigations in our province," said co-author Nicole Bonnie, CEO of Ontario Association of Children's Aid Societies (OACAS). "The good news is that the child welfare sector is engaged in anti-Black racism work through OVOV and other local equity initiatives. I have hope that outcomes will improve as we encourage the sector to use the OVOV tools to challenge systemic anti-Black racism, build community partnerships, and engage in meaningful organizational change. But, as our report illustrates, this problem can't be solved by the child welfare sector alone."
Bonnie co-authored the report with Keishia Facey, program manager for OVOV, an OACAS initiative led by the African Canadian Community that is dedicated to addressing the overrepresentation of African Canadians in the child welfare system. Bonnie and Facey worked with a team of researchers at FIFSW led by Dr. Barbara Fallon, Professor and Canada Research Chair in Child Welfare and Associate Vice-President of Research at the University of Toronto, to examine the OIS-2018 data through an anti-Black racism lens. The researchers' goal was to better understand and demonstrate why Black children, youth, and families are overrepresented in child welfare in Ontario.
Key findings in the report include the following:
Compared the white children, Black children/families are

2.2 times as likely to be investigated
2.5 times as likely to have their case substantiated
1.7 times as likely to have their case referred to receive ongoing/longer-term services and supports
2.5 times as likely to be placed in out-of-home care during the investigation

Schools and police were more likely to refer Black children than white children in child maltreatment-related investigations (43% vs. 28% and 27% vs. 23%, respectively)
Contrary to what is often assumed by the general public, the data also revealed that child welfare workers who investigated families were less likely to note at least one child functioning concern in Black children compared to white children. Noted concerns could include an intellectual disability, a mental or physical health issue, or other challenges to one's well-being. They were also less likely to note at least one primary caregiver risk factor in investigations involving Black families compared to white families. Family caregiver risk factors could include lack of social supports, cognitive impairment, or struggles with addiction or mental health.
"This finding disproves the assumption that disparities in income, education, and health lead to Black families' disproportionate involvement in the child welfare system. In reality, our research has found that when the data is controlled for other factors, race emerges as the driving force behind these differences," says Facey. "This data is critical to measuring progress, identifying key issues that require change, and pushing ourselves, our members, and our partners across sectors and government to do things differently."
The study's researchers have been able to identify specific points within both the service continuum and communities where anti-Black racism is driving the involvement of Black families in child welfare. OVOV plans to use the findings from this report to inform future priorities and initiatives, including an upcoming Disparity Mapping Project, to be completed in partnership with FIFSW's Youth Wellness Lab.
"We are delighted to have the opportunity to partner with One Voice One Vision to unravel the important data contained within the 2018 Ontario Incidence Study," says Fallon. "Our findings underscore the importance of working together to continue to identify Anti-Black Racism and to ameliorate its devastating impact."
The OVOV team would like to extend a special thank you to the entire research team for their expertise toward the release of this report, including Bryn King, Barbara Fallon, Nicolette Joh-Carnella, Travonne Edwards, Miya Kagan-Cassidy, Tara Black, Kineesha William, Vania Patrick-Drakes, and Chizara Anucha.
*The OIS-2018 was funded by the Ministry of Children, Community and Social Services. Analyses in this report were funded by Professor Barbara Fallon's Social Sciences & Humanities Research Council (SSHRC) Canada Research Chair in Child Welfare (#950-231186).
Media Contacts:
Brynn Clarke
Communications Specialist Ontario Association of Children's Aid Societies bclarke@oacas.org
437-216-8587
Dale Duncan
Senior Communications Strategist
Factor-Inwentash Faculty of Social Work dale.duncan@utoronto.ca
647-262-9809
---
Learn more:
The Canadian Sieve by Christen Kong & Felix Kwong examines the Chinese Canadian immigrant experience
Leading up to FIFSW's convocation on June 17, we'll be sharing creative work by students, including drawings, paintings, collage, video projects and more. A number of these art-based projects were created as part of course work. Some were produced as part of a co-curricular initiatives. All offer an alternative way to explore, understand, and communicate knowledge, ideas and experiences — as well as inspire action and foster a sense of community.
The Canadian Sieve
By Felix Kwong & Christen Kong
How does "Border Thinking" help us to understand immigrant migration in the context of Canadian Chinese history?
"The Canadian Sieve" is a multimedia short film about the Chinese Canadian immigrant experience using a mixed audio track to breathe cultural authenticity and emotion into accompanying watercolor and ink illustrations. The artwork is inspired by "Beyond Walls: Border Epistemologies and the Politics of Migration," a short essay by Mary Gilmartin, to further elucidate the colonial roots of discrimination that persist in Canada's consciousness as the nation faces a global pandemic.
> Click here to view the full artist statement [PDF]

Image from the "The Canadian Sieve" short film.

 
The Canadian Sieve was created for the course Social Work Practice with Immigrants and Refugees (SWK 4658H), taught by Professor Sakamoto. This course examines how immigrants and people of colour are constructed/understood in our society in general and in social services in particular, with special attention paid to how intersecting oppressions of race/ethnicity, gender, class, age, sexual orientation, health status, and differential ability affects immigrants and refugees in Canada.
The course provides an overview of the history of immigration to Canada and the impact of social policies and programs on the settlement and adaptation of newcomers. It also highlights the barriers that newcomers face in Canadian society, with emphasis placed on access, equity and human rights as fundamental principles that should form the basis of human service delivery for newcomers. The course examines different models of service provision with a view to developing empowering practice with immigrants and refugees. Throughout the course, special attention is paid to the integration of theory, research and practice at different levels of practice.
> View more work by Christen Kong on her website.
---
Related:
Educators of tomorrow: Graduating students encouraged to consider their future as both social work practitioners and educators in surprise ceremony at Sunnybrook Health Sciences Centre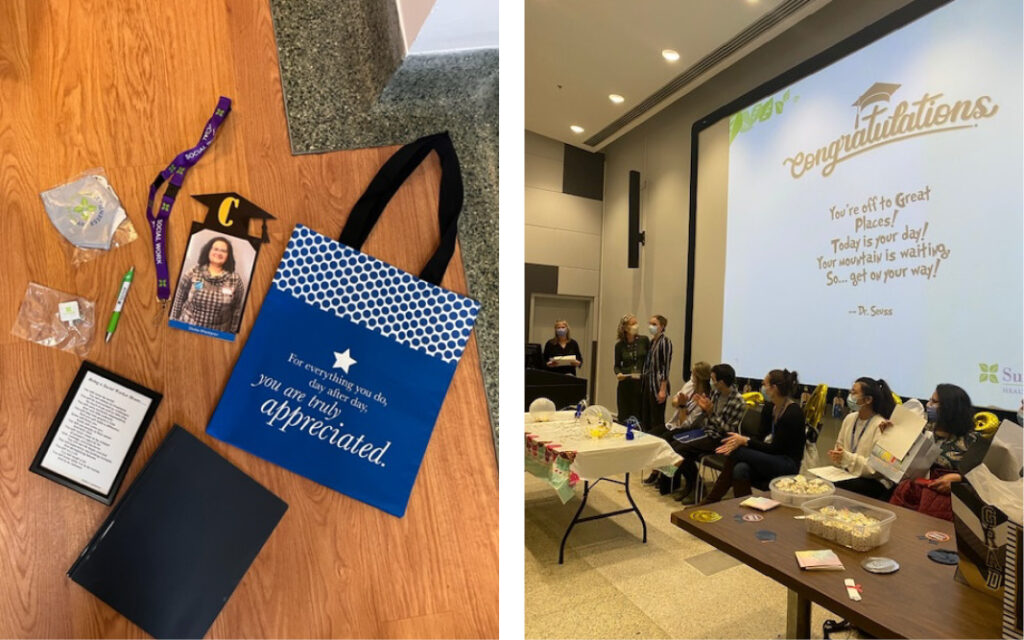 In April, eleven second-year and advanced standing Master of Social Work students were surprised with a graduation ceremony and celebration in honour of completing their final practicum course at Sunnybrook Health Sciences Centre.
The in-person gathering to honor the June 2022 graduates was a first for Sunnybrook. Being keenly aware of the many sacrifices that students have made over the past two years due to the pandemic, Illana Perlman, who has been Education Practice Leader for Social Work at Sunnybook since 1999, was determined to do something special. But Perlman saw the event as more than a celebration — she also considered it "a passing of the torch."
"Graduation is an important rite of passage," says Perlman, who balances work in Sunnybrook's Trauma unit with teaching and innovations in field education. "I thought it would be a nice way for our agency to not only mark this occasion but also welcome students to the field as both social work practitioners and educators."
All professional social work programs at accredited institutions in Canada include practicum courses that allow students to apply their in-class knowledge in real-world settings. But these rich learning experiences wouldn't be possible without field instructors — professional social workers who are able to supervise students in the field.
On the day of the surprise gathering, the graduating students walked into a room to the applause of their field instructors and the first-year students who also completed a practicum course at Sunnybrook that year. Cupcakes, baked by Perlman, and gift bags were presented to each student. In addition to hospital swag, a frame, and a congratulatory letter, the graduating students received a package of resources to help guide their future work, including articles on the benefits of being a field instructor and tips for best practices when educating MSW students.
"The graduation ceremony at Sunnybrook was meaningful in so many ways," said MSW student Maddie Skidmore. "I think in particular, because we've completed all our classes over Zoom and through online platforms, celebrating the completion of this milestone surrounded by our supervisors, peers and mentors was extremely moving. I truly felt supported and celebrated."
Fellow student Qin Wei agreed: "This ceremony meant a lot to me. I saw the respect, love, and care from Sunnybrook."
Perlman says she hopes that the event helped students envision themselves as the educators of tomorrow. "I believe people have to be socialized into wanting to teach," she says, adding that the benefits of doing so are unequivocal. "As a field instructor, you have the opportunity to not only influence the practice of the next generation of social workers, but also maintain a connection to FIFSW and all its resources, including ongoing professional development opportunities."
Looking back on her practicum II course at Sunnybrook, Wei says her field instructor helped provide her with a solid foundation for a career in social work, through journal article readings, community client interviews, interprofessional team collaboration, acute unit shadowing, clinical report writing and more. In April, she started a position at WoodGreen Community Services, and this fall, she will start her PhD in social work at York University. She hopes to integrate her academic research with frontline practice, and will consider being a field instructor as well.
Skidmore is now working at Sunnybrook as a social worker in the General Internal Medicine program. She says she will absolutely consider being a field instructor in the future.
"The field instructor role is hugely impactful on the education of the newer generation of social workers," she says. "My practicum experience was a crucial part of my learning as a young social worker. My field instructors as well as the professional practice lead and the education coordinator were all key players in providing a memorable and meaningful practicum experience. For me, practicum was a safe place to begin to apply and practice skills that began in the classroom."
Did you know? 
Master of Social Work graduates are now eligible to become field instructors during their first year in the field.
For those worried that they may not have enough experience to bring to the role, Perlman says that even less practiced professionals have valuable insight and support to give. She learned this first hand as an undergraduate student in South Africa, where teaching was built into the curriculum. There, fourth year students were required to supervise those in first year. This helped her understand the valuable role she could play despite not yet being a seasoned practitioner, and underlined her support for allowing new graduates to take on the field instructor role.
Learn how Illana Perlman is helping spearhead innovations in field education
Micheal Shier is named Canada Research Chair in Social Innovation and Social Entrepreneurship in the Human Services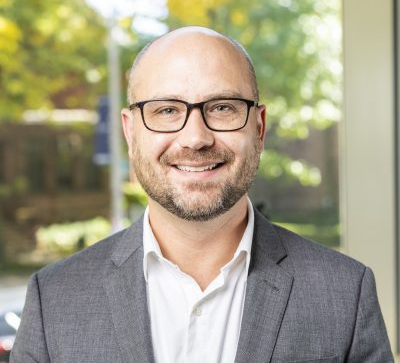 Associate Professor Micheal Shier is among the new Canada Research Chairs (CRC) that were announced June 2 by the Federal Government.
Dr. Shier's program of research helps to optimize social service delivery and improve social outcomes for vulnerable social groups. It also enhances the capacity of nonprofit leadership within our community and supports local social welfare and community economic development.
As Canada Research Chair in Social Innovation and Social Entrepreneurship in the Human Services, Dr. Shier aims to develop socially innovative organizational strategies within the nonprofit and voluntary sector to promote equitable and inclusive human service organizational environments. His focus includes building understanding of the mechanisms that promote social-purpose driven for-profit activities within and among non-profit and for-profit organizations across Canada. He works extensively with nonprofit human service organizations to develop and implement models of evaluation that support the identification and implementation of social innovation efforts.
The Canada Research Chairs Program is part of a national strategy to position Canada as one of the world's top countries in research and development. The Factor-Inwentash Faculty of Social Work is now home to five Canada Research Chairs — a testament to the high-quality work taking place within Faculty to advance knowledge and practice within the social work field.
Ranked number one among peer institutions in North America for number of social work publications and number two for number of social work citations, U of T's social work research is highly recognized internationally.
"FIFSW's Canada Research Chairs demonstrate the University of Toronto's leadership in connecting equity, social justice, health and well-being, says David Brennan, FIFSW's Associate Dean, Research. "Our researchers' commitment to disseminating knowledge across disciplines and to the next generation of social workers and social work scholars strengthens our ability to address urgent needs both in Canada and across the globe."
---
Related:
Practicum partner spotlight: Q & A with Maytal Michaelov, Jewish Family and Child Service of Greater Toronto (JF&CS)
Jewish Family and Child Service of Greater Toronto (JF&CS) is a multi-service agency that offers a variety of programs and services to support mental health and wellness within the Jewish community and beyond. The agency demonstrates continued commitment to increasing safety and security, reducing the effects of poverty, and improving the mental health and wellness of those in the community. With programs that include (but are not limited to) assistance for Holocaust survivors and Jewish children in need of culturally appropriate care, JF&CS provides support informed by the unique challenges and opportunities that are part of Jewish life.
We spoke to FIFSW alumna Maytal Michaelov to learn about the wealth of services that JF&CS offers, her role as Child Protection Worker, the learning opportunities that the agency provides students and the benefits of being a field instructor.
How long have you worked at JF&CS and what is your current role there?
The FIFSW program really set me up for success with my practicums, as I was hired at Jewish Family and Child Service (JF&CS) about three weeks after graduating based on all of my relevant practicum experience at other agencies. I have now been at JF&CS for over five years, where I work as a Child Protection Worker.
How would you describe a typical day or week?
At JF&CS, there is a wide variety of services offered, so every social worker's day looks completely different. As a child protection social worker, my role is to conduct investigations of reported child abuse and neglect within the Jewish community.
Since the onset of the pandemic, we have moved to a remote hybrid work model. Now, I am usually in the office twice a week and spend the other days meeting with families in the community. Office days are dedicated to catching up on paperwork and admin needs (such as case notes, consent forms, and court documents), while days in the community can take me into the evenings, as I meet with families once they are home from school and/or work.
Outside of psychosocial assessments conducted during my home visits, child protection social work often includes following up with multi-disciplinary teams. I make phone calls and take meetings with schools, medical professionals, therapists, lawyers, mediators, and other community clinicians who we work with to ensure the safety and wellbeing of children and families.
In addition to my daytime work, I am also a member of JF&CS' Emergency After Hours Service team. For about one week each month, I am on call outside of regular business hours, answering our 24/7 phone line and responding to community members reported child welfare emergencies.
JF&CS offers a wide range of services. Could you tell us about a particular program or initiative that you are proud of?
As a multi-service agency, JF&CS offers support to vulnerable members of the Jewish and broader communities experiencing a spectrum of life challenges. The agency is sensitive and responsive to the ever-changing needs of our large and diverse community. Many JF&CS clients require support from more than one of our over 30 programs and services.
One program that has improved the lives of many of our clients is our Jewish camp subsidies program. The last few years have been challenging for everyone, and sending children to camp is a luxury that most of our clients cannot afford. However, in 2021, JF&CS sent 169 children and youth to summer camp. These subsidies provide children with a lot of fun and valuable life experiences.
Could you tell us about the practicum opportunities you offer students?
Jewish Family and Child Service offers social work students an enriching opportunity to complete a placement with the agency. Student interns observe and shadow workers and take on cases themselves in such areas as child welfare, agency counselling, and school social work, among others.
Students may also have the opportunity to co-lead our groups and workshops. The agency provides students with a multi-disciplinary experience where they can also shadow areas of the agency outside of their assigned practicum.
What advice do you have for someone who is considering becoming a Field Instructor? 
Being a student supervisor requires dedication, time and enthusiasm. But it is also a rewarding and fulfilling experience. The many benefits include sharing your skills and knowledge, impacting future generations of social workers, giving back, an opportunity to reflect and hone your practice, and developing leadership skills and future career goals. A priority of mine when working with students is to ensure that they leave their practicum with some tangible work to show future employers, for example, creating resource guides or community brochures that they can put together throughout their practicum to supplement discussions of their experience.
How will JF&CS you celebrating or recognizing Jewish Heritage Month?
JF&CS recognizes and celebrates the many achievements and contributions to society made by Jewish people all year round. The agency has sent out internal communications to all staff that recognizes Jewish Heritage Month and offers up the unique opportunity to learn, share and celebrate the history and culture of Jewish Canadians.
In addition, JF&CS also posted on the agency's social media accounts, encouraging the community to share their own stories and connections to the Jewish community worldwide.
(Find JF&CS at @JFandCS on Instagram and facebook.)
---
Related:
Tanya Sharpe talks to CP24 about the ripple effect of the mass shooting in Buffalo
CP24 interviewed Associate Professor Tanya Sharpe about the mass shooting in Buffalo on May 14, which killed 10 people and injured three others. Eleven of the victims were Black.
"This was not a violent act committed by a lone wolf; this was an act of domestic terrorism," said Associate Professor Tanya Sharpe. "We have a responsibility to intervene before hatred manifests to this level."
Sharpe described how the vicious murders were re-traumatizing so many communities who are chronically exposed to harm and hatred, and argued that Canada is not isolated from such incidents. "No one is immune to this type of hatred, particularly Black communities."
"Here in Canada African, Caribbean and Black communities have experienced homicide in their home countries, in Toronto, but they also have family members and friends in the United States, and so the ripple affect and impact of tragedies like these are very, very real," Sharpe said.
"It is a false narrative to believe that we are in isolation in terms of this pandemic of grief that we are experiencing. Moreover, I need us to understand that manifestos and comments about hatred, just shy of a couple months ago, we also heard here in Canada in several protests, and so we all have a global responsibility to respond to acts of hatred and information that is passed over various platforms in order to avoid something like this happening again."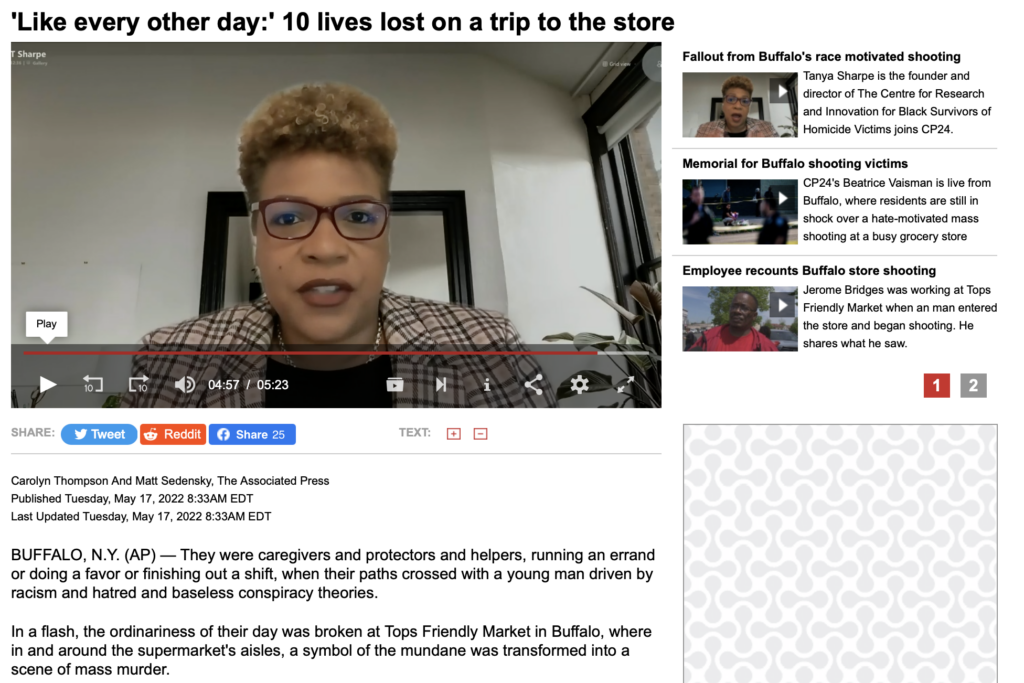 ---
Related:
Lunchbox Moments by Jessie Lin celebrates the food she brought to school for lunch when growing up
Over the month of May and leading up to FIFSW's convocation on June 17, we'll be sharing creative work by FIFSW students, including drawings, paintings, collage, video projects and more. A number of these art-based projects were created as part of course work. Some were produced as part of a co-curricular initiatives. All offer an alternative way to explore, understand, and communicate knowledge, ideas and experiences — as well as inspire action and foster a sense of community.
Lunchbox Moments
By Jessie Lin
Instagram: @jwesshi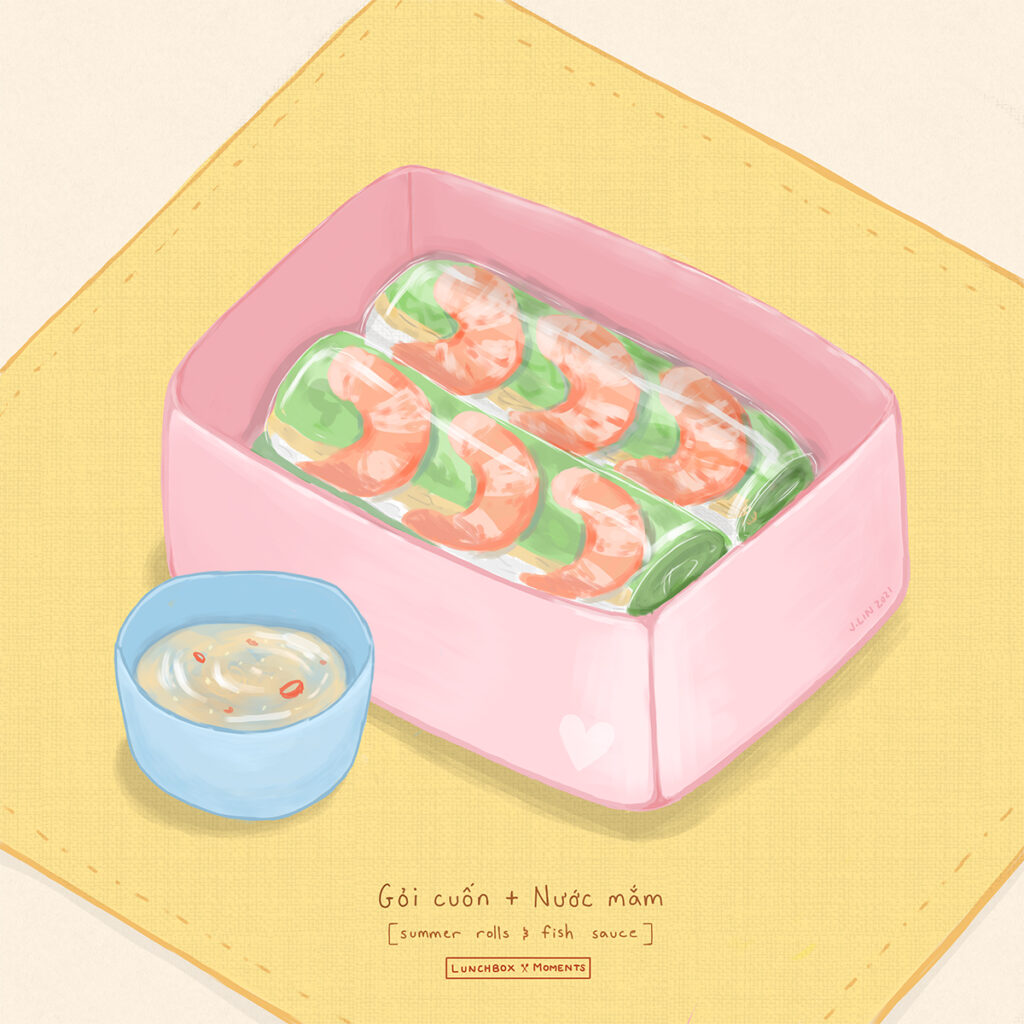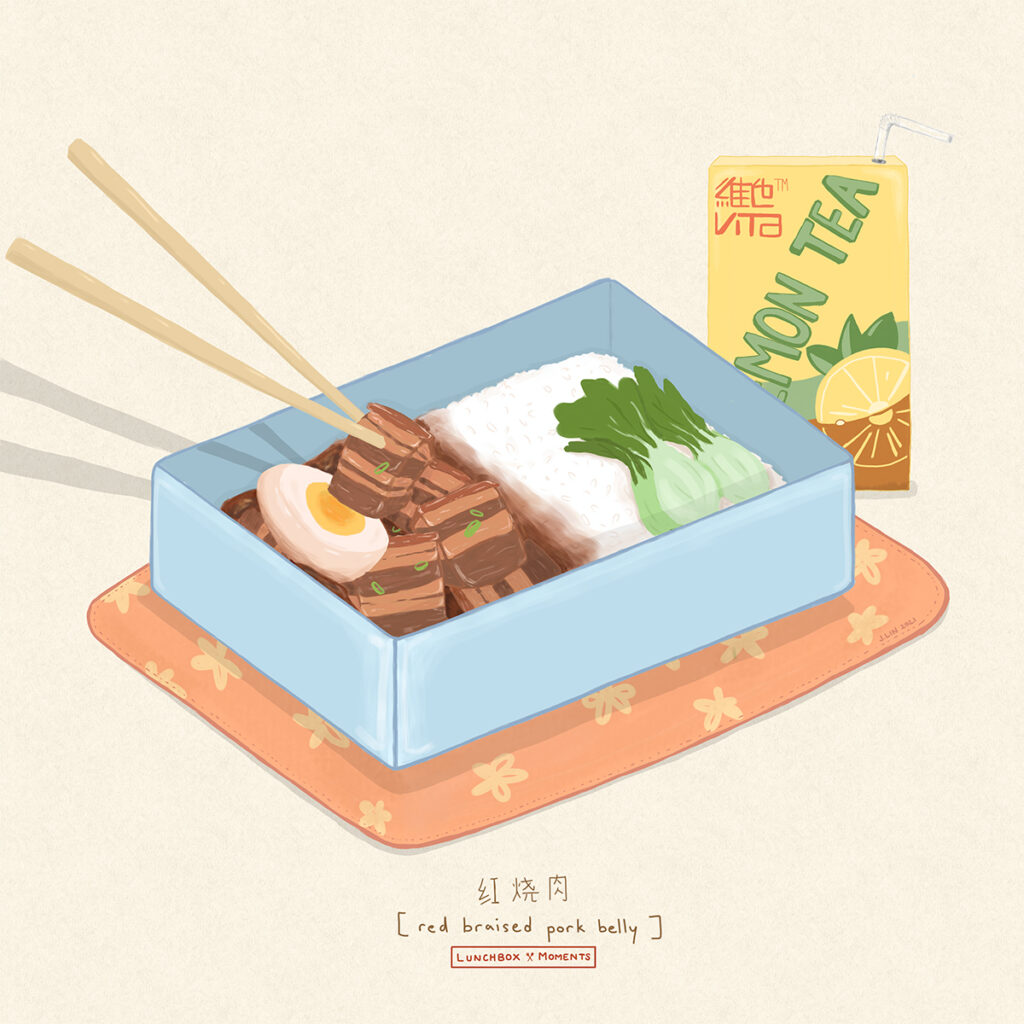 Writes Jessie Lin:
The Lunchbox Moments art project was created as a celebration of the delicious Chinese and Vietnamese food that I grew up eating. A common experience for many BIPOC kids in Canada is a "lunchbox moment" at school, where we are mocked by our peers for the ethnic foods that our parents packed for our lunches. Often, our delicious foods were called "smelly" or even "disgusting". For me, this led to immense feelings of shame. Shame not just of my food, but of my entire cultural identity. It was one of the first times that I could distinctly remember feeling "othered" and it made me want to hide my culture and family away from my peers.

Through this project, I wanted to rewrite this narrative and show that the food, and by extension, the culture and family, that I grew up with is something that I want to celebrate and share with others. It also acts as a bit of an homage to my mom whose love language is food. The two images shown here are digital drawings that I've created depicting braised pork belly and goi cuon — two of my favourite foods that I got made fun of for eating while growing up.
Lunchbox Moments was created for the course Social Work Practice with Immigrants and Refugees SWK4658, taught by Associate Professor Izumi Sakamoto. This course examines how immigrants and people of colour are constructed/understood in our society, in general, and in social services in particular. Special attention is paid to how the intersecting oppressions of race/ethnicity, gender, class, age, sexual orientation, health status, and differential ability affects immigrants and refugees in Canada. The course provides an overview of the history of immigration to Canada and the impact of social policies and programs on the settlement and adaptation of newcomers.
FIFSW students, alumni & faculty: do you have an art project that you would like to share? We would love to feature your work. Contact dale.duncan@utoronto.ca.
Click here to learn about FIFSW's Art Wall
---
Related: