MSW grad Greig Perantinos led mindfulness groups during the pandemic; now he's using those skills in practice
Categories:
Students
When the pandemic hit, Master of Social Work student Greig Perantinos, started attending daily online mindfulness gatherings held by Associate Professor, Teaching Stream Ellen Katz for students, faculty, alumni and staff. Within a matter of months, when Katz went on sabbatical, he was running them. Now he's landed a full-time job where he's using those skills in as an intern in clinical practice.
"I was nervous the first time I led the group, but overall it felt great," says Perantinos, who is graduating with a Master of Social Work from the Factor-Inwentash Faculty of Social Work at the University of Toronto on June 23.  After that initial experience, he continued to lead weekly and daily groups when Katz went on sabbatical. The latter is still going today.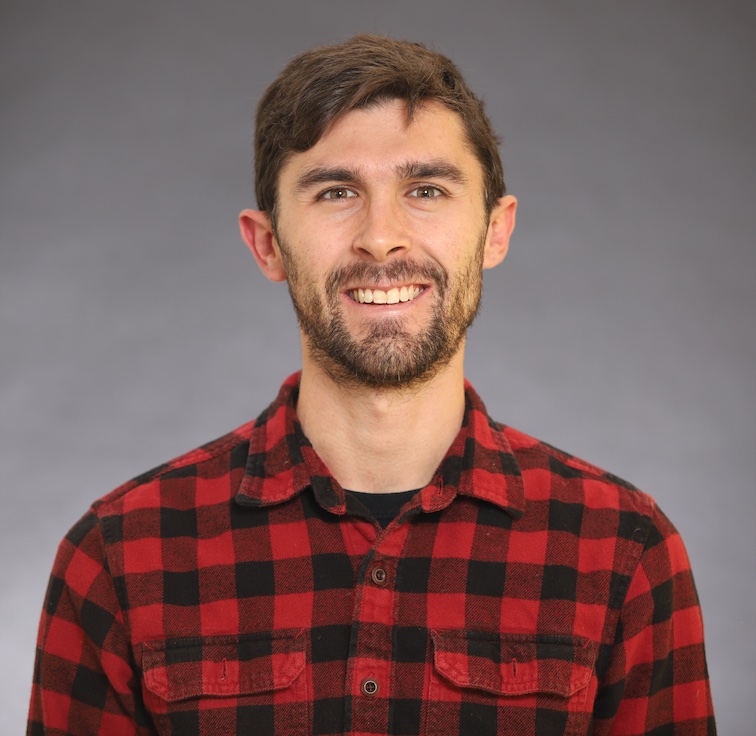 It all began with a course he took on mindfulness in social work taught by Katz, whose research and clinical practice focuses on mindfulness and contemplative practices informed by Buddhist thought. "I had some experience with mindfulness, but her class was formative," says Perantinos. "It strengthened my meditation practice and tied together the philosophy, psychology and neuroscience in a way that made so much sense to me." Recognizing Perantinos' growing commitment, Katz mentored and coached him before leaving the groups in his hands.
Perantinos says his experience as a consumer of mental health services shaped his belief that mental health care requires a holistic approach that includes mindfulness. Back when his career was in digital marketing, he began volunteering at mental health organizations. This involvement sparked a passion for the field that ultimately led him to a career shift.
"I found the strictly medical method of treating mental health concerns wasn't optimal," he says. "My volunteer experience showed me I wasn't alone in this." When he discovered the strengths-based therapy model often used in social work that recognizes the mind-body connection, he decided to go back to school so he could provide this type of support to others.
Apart from learning a new profession, Perantinos' priorities in the MSW program were to build a sense of community and promote strong mental health. "The workload is quite intense, and I found that there weren't many social outlets for students," he says. "I started organizing events and eventually became the social coordinator for the faculty's Graduate Student Association."
He also went beyond organizing fun get-togethers by helping to plan events focused on interracial dialogue with the faculty's Diversity and Equity Committee. To help ease the way for incoming students, Perantinos sat on the 'Buddy Program' advisory committee and mentored a student himself. "I have an innate desire to bring people together," he says.
In recognition of all these efforts, Perantinos received a 2021 U of T Student Leadership Award. Katz, who nominated him for the award, says he helped improve the student experience as a whole at the faculty, and student mental health in particular. "He was a balanced and calm presence, which supported increased emotional balance in a challenging time," says Katz. "His dedication to the welfare of our Faculty and the University has been truly remarkable."
Perantinos says his experiences inside and outside the classroom helped him grow personally and professionally. "The mutual support and sense of accountability in the mindfulness groups have allowed me to establish a consistent practice, which provided substantial benefits. Above all, I've improved my emotional regulation, which is fundamental to what social workers try to achieve with their clients, but we also have to work on this ourselves."
Now, Perantinos is applying those skills in his job at New Pathways Therapy Centre in downtown Toronto, where he's expanding the clinic's community-based mindfulness groups as an intern in directed learning and supervised practice. As part of his role, he is offering neurofeedback services, a relatively new type of therapy that uses technology to train the brain to self-regulate. With Katz's support, he's considering a PhD that will examine these innovative approaches to mental health care.
"It was a huge decision to go back to school, but I have no regrets," says Perantinos. "The MSW program has shaped who I am now in such a positive way. It's given me the academic foundation and self-awareness I needed to start a profession that I'm really passionate about."
By Megan Easton
---
Related: