The Factor-Inwentash Faculty of Social Work welcomes Professor Charmaine Williams as Interim Dean
Categories:
Charmaine Williams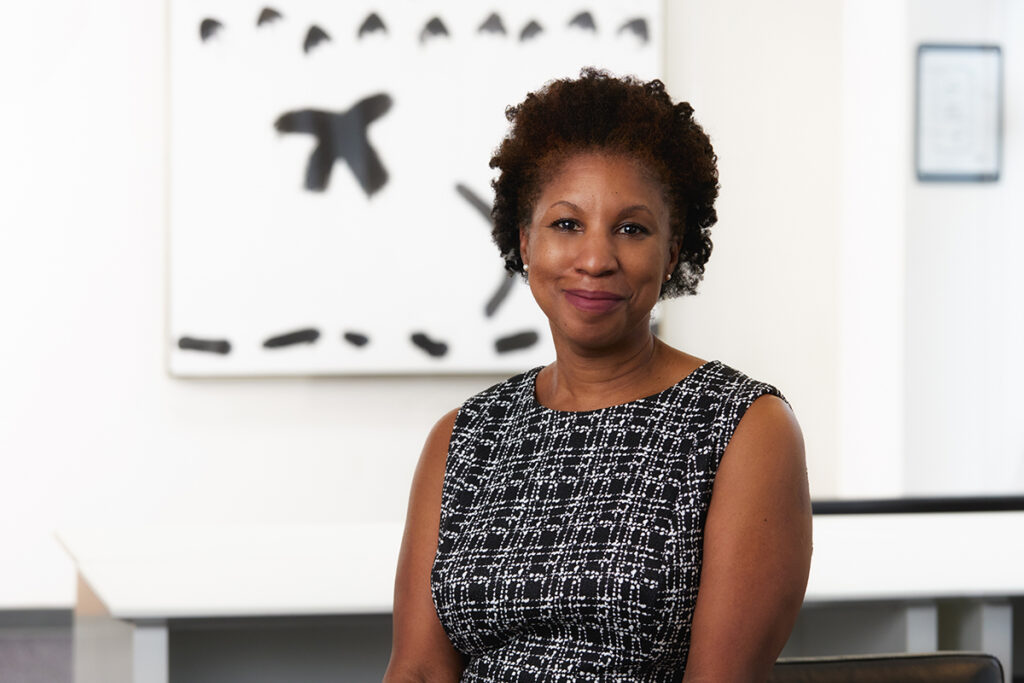 Professor Charmaine Williams, a passionate social work scholar and dedicated educator whose service to the University of Toronto has spanned 20 years, officially started her year-long role as interim dean of the Factor-Inwentash Faculty of Social Work January 1.
Williams brings a wealth of leadership experience to the position, having served as Vice-Dean, Students at U of T's School of Graduate Studies for the past three and a half years. She has also held positions as the University's Anti-Racism and Cultural Diversity Officer, FIFSW's Associate Dean Academic and the Provostial Advisor on Access Programs.
"In my heart, I'm a social worker, and every position I've ever taken, whether it was Anti-Racism Officer or Vice Dean of Students, I've approached as social work," says Williams. "I'm really looking forward to being back at the Factor-Inwentash Faculty of Social Work and focused on the discipline, the profession, the issues we work with and the populations we serve."
Williams joined FIFSW as a faculty member in 2002, but she was a U of T student before that, completing both her Master of Social Work and PhD degrees at the Faculty. When she started her MSW degree, she was the only Black student in her classes. Now, she's the Faculty's second Black dean — and the first Black woman to take on this leadership role. As dean, she looks forward to furthering the work that her predecessor, Professor Dexter Voisin, pursued around equity, diversity and inclusion. "There is deeper work we can do within the Faculty to be more effective in these areas and to better equip our students," she says.
"There's also a real opportunity to foster social work leadership on these issues, and the dean's position gives me a platform to take those issues into places where they may need to be heard and where the perspective of a social worker could be really useful. I have a lot of collaborators among my colleagues to do that work."
With students starting the winter semester online before retiring to in-person learning after January 31, Williams will be helping manage the Faculty during a time of transition in more ways than one. "It has been unsettling times, so a real priority will be to find our way to a new equilibrium and reconnect with each other," she says. "We need to catch our breath, while not sitting still, so we can all feel energized again. I imagine there will be challenges but we will work through them together."
Connecting with alumni is also a priority for the new dean, who was herself an active member of FIFSW's Alumni Association when she first graduated. "Our alumni comprise an incredible network of collaborators who are working to make our communities more just places. They also contribute to the education and success of our students as field instructors and mentors," she says. "I would love to see us really engage with our alumni and our network to broaden public understanding of why social work matters and what social workers do, recognizing that some communities have histories with social workers that make them a little uncertain about it."
Williams' research bridges practice and equity issues affecting various populations, including racial minority women, LGBTQ communities, and families affected by mental illness. Her most recent study, The Family Caregiving Project, has developed resources that will help healthcare professionals, educators and community groups better understand the contemporary realities of families, including chosen families, struggling with mental health. "During the pandemic, the scarce services that we had became even more scarce" she says. "This is a really important time to be having open discussions about family caregiving and not treating it as a personal matter that happens behind closed doors. We need to make it a public health issue."
The collaborative nature of her research (The Family Caregiving Project, for example, has partnered with Canadian Mental Health Association agencies throughout Ontario) reflects the collaboration with communities that is common to work throughout the Factor-Inwentash Faculty.
"Our Faculty's tremendous breadth is a real strength," she says. "There are international collaborations, interdisciplinary collaborations, collaborations with service and grassroots organizations throughout the city and the world.  I would like to see us continue to really immerse ourselves in the practice of social work, how our research informs practice and policy, and how our students and our alumni manifest the goal of making people's lives better."
---
Join Interim Dean Charmaine Williams in January at FIFSW's Alumni Lecture Series
Interim Dean Charmaine Williams and Associate Professor Lin Fang will be the featured speakers at the January lecture of FIFSW's Alumni Series on January 24 2020, from 6:30 – 8:00pm. All alumni, students, faculty and members of the public are invited to attend.