Q & A: Professor David J. Brennan explores the impact of COVID-19 on the LGBTQ2+ community in Canada
Categories: David Brennan, Faculty, Q & A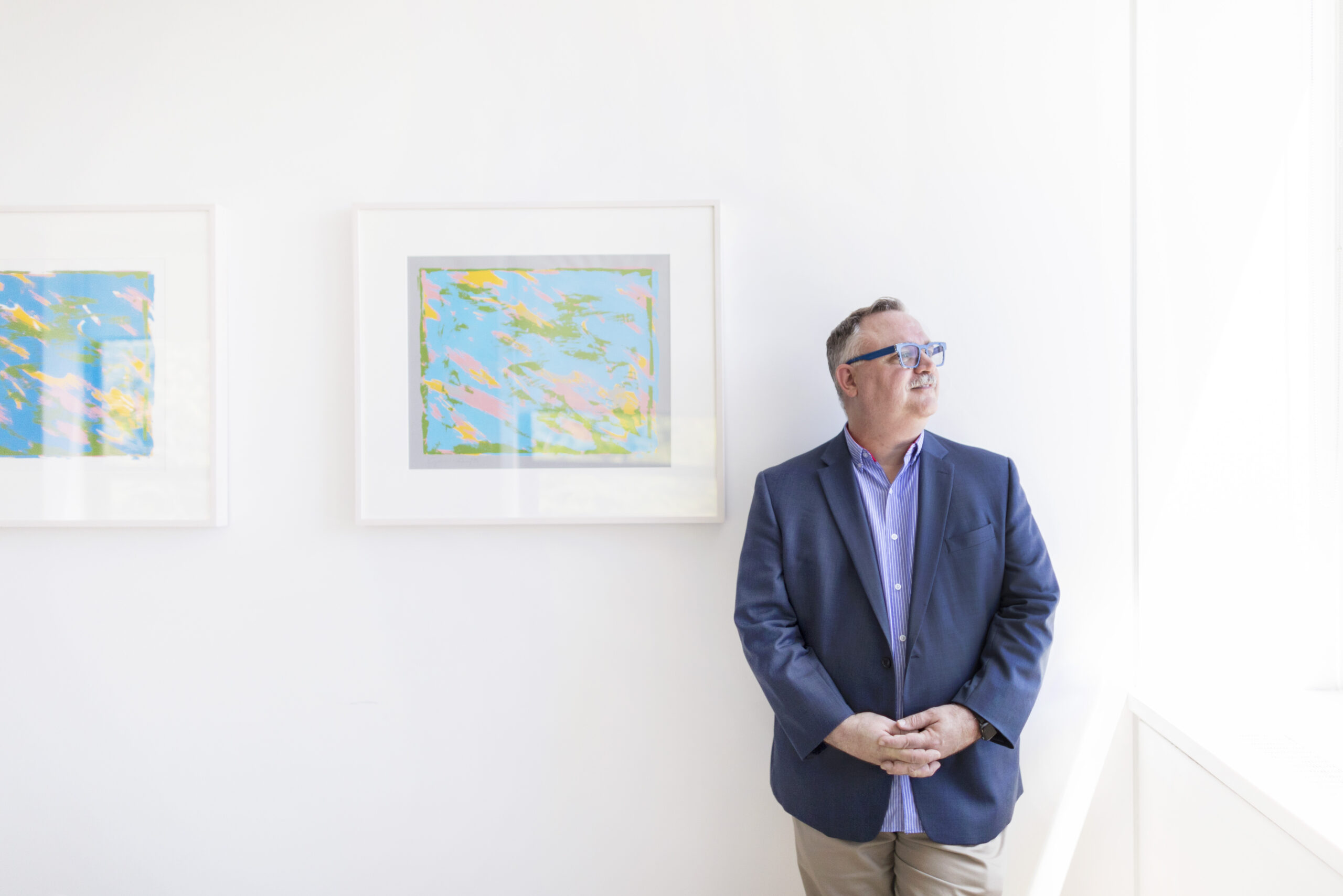 Professor David J. Brennan has been working to better understand COVID-19's impact on the LGBTQ2+ community. He recently published a paper on the effect of social distancing on gay, bisexual, queer, trans and two-spirit men in Canada, and has been working with CRUISElab —the research lab he founded and directs — to promote resources and support services for queer men during the pandemic.
We spoke to Brennan about the challenges faced by the LGBQT2+ community during the pandemic, support services available for those in need of help, and the recent shout out he and his colleagues received from Alexandria Ocasio-Cortez.
---
Why is it important to look at the effect of social distancing on the LGBQT2+ community?
There are incredible discrepancies between the health of LGBQT2+ people and the general population. Those who identify as LGBTQ2+ report poorer mental health and higher substance use. They also have higher instances of HIV and other STIs, due to lack of information provided by traditional sexual health services. They experience higher rates of suicide as well.
We knew right away that asking people to lockdown at home and reduce their social interactions would be difficult for those who were already experiencing isolation, anxiety, depression or exclusion from certain places. Mental health is very under-funded in this country, and now because of social distancing, people are likely to have even less access to support. All of a sudden, they need to go online to access services — or they may not be able to access them at all.
What are some other challenges that individuals in this community may face during the pandemic?
In addition to less access to mental health services, the LGBTQ2+ community may be struggling with the loss of social outlets. A lot of LGBTQ2+ people build a community with other LGBTQ2+ people — that's why we have gay villages and gay bars. These are places where people find community and support, where they worry less about the homophobia that exists in the world.
During this period of social isolation, you might also have a situation where a young closeted person is socially isolated with their family. There was a piece published by a young guy in the BBC who described the pain and suffering of living at home with his very conservative and religious parents who were really hostile. It illustrated the potential for violence within families — especially for young people who don't have the resources to socially isolate elsewhere. The harm that that kind of context brings, especially to young, queer people is really irreparable. It's dangerous. It's really dangerous.
There is also a sexual health component. People assume that during a quarantine folks are not having sex, but they are. People have sex. A lot of apps for gay men, like Grindr, allow people to connect with other folks for what we call socio-sexual reasons. A lot of it is social, but it is also used for hooking up. It is not yet clear whether online encounters will fulfill the intimacy and connection needs of GBQT2+ men.
What impact is social distancing having on HIV treatment and sexual health among gay, bisexual, two-spirit, and cis- and trans-gender men who have sex with other men (GB2M)?
If the assumption is the people are not having sex then the assumption is that we don't need to screen for or treat people for STIs or HIV, and that, of course, is highly problematic. If this goes on for months and months it is quite possible that someone can get HIV or another STI, and if it is asymptomatic and they don't report it to their doctor and they don't get access to regular screening, then it could have longer term damages and have consequences.
Globally, we already don't have enough HIV testing or HIV access to treatment. We are pretty good here in Ontario and in Canada at reaching the United Nation's 90-90-90 goals, which are that 90% of people who are HIV positive know it; 90% of people diagnosed with HIV are receiving sustained treatment, and 90% of people receiving treatment are not infectious. If people, even in Canada, can't access testing because the sexual health clinics are closed or their hours are reduced, that is problematic.
Another challenge is associated with PrEP (or Pre-Exposure Prophylaxis), which is a treatment that helps prevent people who are HIV negative from contracting the virus. People on PrEP have to get tested on a regular basis, so if clinics are closed or their hours are reduced, that's a problem that could have a long-term effect on our healthcare system.
What resources are available for members of the LGBTQ2+ community who are struggling with social isolation and access to health services?
Many organizations that support the LGBQT2+ community jumped quickly to put out resources around mental health at the start of the pandemic. For instance, the AIDS committee of Toronto (ACT) put together a host of resources for primarily gay and bisexual guys, some of which is relevant to other populations. Egale, an organization focused on human rights for LGBTQ2+ people across the country, also put out a whole resource guide.
CRUISElab recently shared a series of social media posts about how to access testing, counselling, and other online resources including those from Egale and ACT. We're trying to make sure we pump that information out to help people have access to relevant, timely, and accessible resources. It is very important. A compilation of the Top COVID-19 Resources for Queer Guys is now available on our website.
During the pandemic, there has been a blood supply shortage and yet blood donation regulations continue to discriminate against men who have sex with other men. Is it reasonable to expect any changes to this policy in the near future?
In Canada, men can't donate blood if they have had sex with another man in the past 3 months. The main issue here is of course people want to keep HIV out of the main blood pool. But every pint of donated blood is tested, so is it really reasonable to have different expectations for gay men than from other people? A gay man who is in a long-term, monogamous relationship cannot give blood if they have had sex with their partner or spouse in the last three months. But a heterosexual person could have sex with 10 people a day for a year and not be screened out automatically.
It was incredibly exciting to see work that I was involved in recently impact policy. In April, a paper I contributed to, led by Assistant Professor Daniel Grace from U of T's Dalla Lana School of Public Health, was cited by U.S. Representative Alexandria Ocasio Cortez and Carolyn B. Maloney in a letter to the Food and Drug Administration demanding a change in the deferral period for gay men to donate blood in the United States. In light of the current need, the Agency subsequently reduced its recommended deferral period from 12 months to three months.
A group of us have been working with Canadian Blood Services (CBS) to consider less discriminatory options. Of course, one of them is to do a gender-neutral policy. But progress is slow. At the end of it all, I think CBS is going to have to so some relationship repair with the LGBTQ+ community.
I just spoke to a colleague the other day who said that because of social distancing, his partner is a different place, so in the next few weeks he may be eligible to donate blood. Isn't that bizarre? Because we are in the middle of a pandemic, he might be able to donate blood even though he previously couldn't because of another pandemic.
What role will social workers play as the pandemic continues to unfold?
I am very grateful that the world is turning its eyes to the mental health component of the COVID-19 pandemic. This is where social work has an important leadership role to play. I see it already in my colleagues in terms of the research they are submitting and doing. The mental health epidemic associated with COVID-19 has yet to be captured in the data. We are seeing it, but we are not tracking it in the same way that we are tracking the number of COVID-19 infections and deaths. I think there is a role for us in social work to play in that.
---
Related: