CTV News interviews Professor Ramona Alaggia about the spike in domestic abuse helpline calls
Categories: Faculty, Ramona Alaggia

CTV News about spoke to Professor Ramona Alaggia about why we are seeing a spike in domestic abuse during the COVID-19 pandemic.

This is not a new phenomenon, said Alaggia, but stressors associated with the global pandemic are exacerbating the problem. In addition, due to the need for social distancing, options for victims are more limited. She argued that victims of domestic abuse are stuck between two pandemics.

Alaggai emphasized that despite the circumstances, helplines are available for those who need them, with counsellors who can work with callers to develop safety plans. Shelters are also open and have protocols in place to address precautions required to address the pandemic.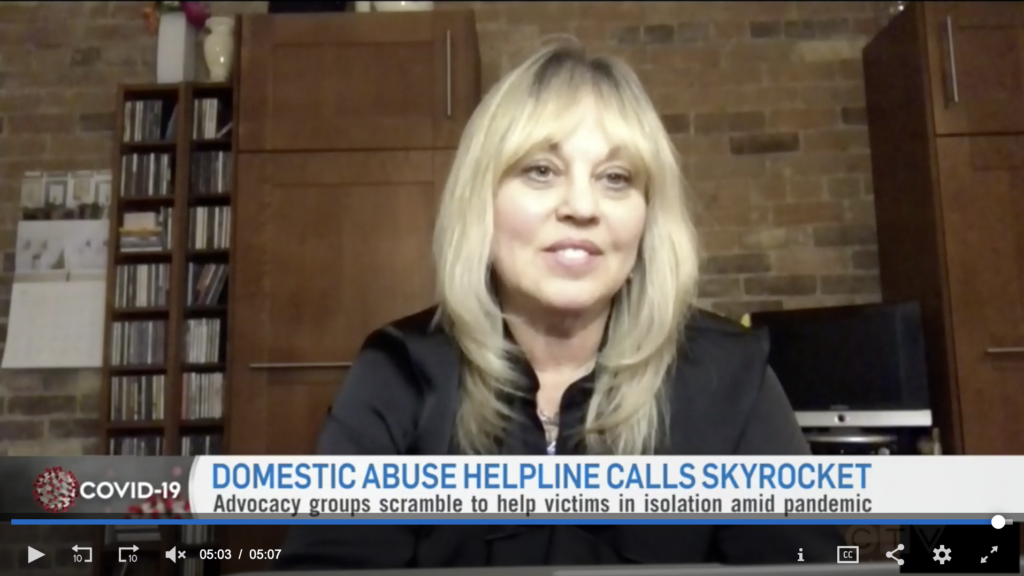 Alaggia's research focuses on gender and violence; child sexual abuse disclosures and mental health effects; intimate partner violence and structural barriers; and promoting ways to foster resilience processes in children, youth and adults exposed to violence. She is currently studying the impact of the #MeToo movement on disclosures of sexual violence across Canada.
CTV shared the website for Assaulted Women's Helpline, which remains committed to providing 24/7 crisis counselling.
---
Related news: