New funding from the Government of Canada to strengthen access to abortion services will support research by Stephanie Begun and the Youth Wellness Lab 
Categories: Faculty, Research, Stephanie Begun

On May 9, the Government of Canada announced more than $4.2 million in funding to strengthen access to abortion services. The funding, from the Sexual and Reproductive Health (SRH) Fund, will go to the University of British Columbia's Contraception and Abortion Research Team (CART) and Action Canada for Sexual Health and Rights for projects that will remove barriers to vital abortion services and offer accurate reproductive health information for Canadians.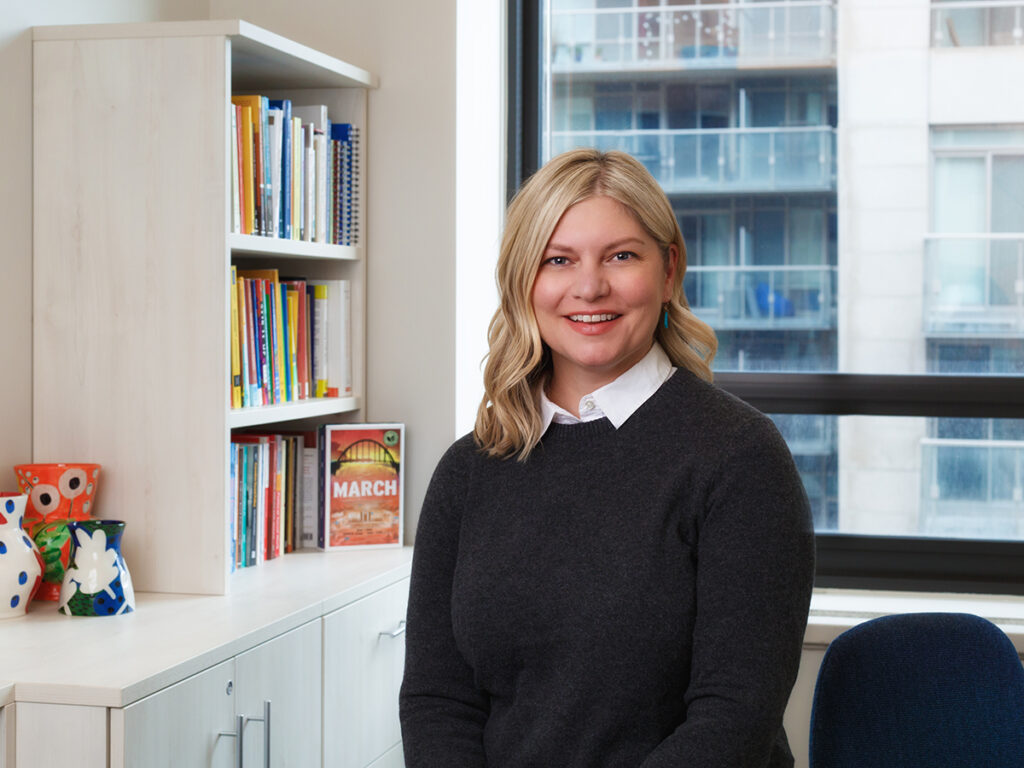 Assistant Professor Stephanie Begun, from the Factor-Inwentash Faculty of Social Work (FIFSW), is a member and researcher with CART, which will use the funding to address barriers for underserved populations.  
"I'm so pleased to see this significant investment made by the Government of Canada," says Begun, whose research focuses on improving the health and wellness of marginalized youth. "These efforts are critically important to ensuring that all in Canada have appropriate and affirming access to abortion care. I'm particularly encouraged to see an emphasis on young people's meaningful involvement in this research as I think youths' intersectional perspectives are essential to building optimal approaches to care." 
The new funding will allow Begun to lead a key sub-project with CART. Housed at FIFSW, her work will involve the Youth Wellness Lab, a research collaborative she co-founded and co-directs that engages youth as partners and leaders in research.  
Begun will mentor youth to conduct qualitative focus group research exploring the perspectives and approaches to abortion care used by healthcare and service providers from an array of disciplines and fields, including family medicine, obstetrics and gynecology, pharmacy, nursing, midwifery, and social work. Based on this research, the youth will then make recommendations for how to improve access to abortion information and services for equity-deserving young people. The youth researchers will also advise on how to ensure these experiences are judgment-free, comfortable and affirming of youths' intersectional identities and lived experiences. 
"Our efforts will also include the development of resources specifically for social workers with regard to abortion care," says Begun. "Social workers are present in myriad community-based settings and often serve as trusted conduits to information and referrals, including abortion. Our project seeks to improve social workers' access to continuing professional development resources to ensure they are fully aware of policies, medically accurate information, and the full range of resources for their clients." 
---
Related news: