CBC's Metro Morning speaks to Tanya Sharpe about Trump's comments on white supremacy
Categories:
Tanya Sharpe
Associate Professor Tanya Sharpe was on CBC's Metro Morning on October 1 to discuss President Donald Trump's refusal to denounce white supremacy in the presidential debate held September 29.
"It's deplorable, but it's also not the first time we've heard this," said Sharpe, who pointed out that he has said this before on stage and has been using messages of hate to rile up his base.
"It's quite terrifying to be honest."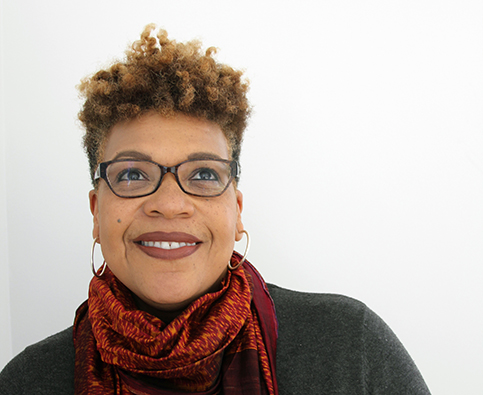 Noting that the extremist group Proud Boys, which Trump signalled to "stand back and stand by," was started by a Canadian, host Ismaila Alfa asked Sharpe how Canada compares to the States in terms of addressing racism. Sharpe grew up in the U.S., but has lived in Toronto since 2018.
"The idea that one country is more of a promise land for black people is a dangerously a false narrative," said Sharpe.
"Racism is as common as the air that we breathe. It is a global pandemic that is embedded into the very fabric of our society, making us all sick. However Black and Brown people don't often survive the disease — they die from it. This false narrative allows us to ignore the lived experiences of Black and Brown people who live within a racist society, and so we often miss opportunities to adequately address the injustices they experiences. We see this in the lack of collection of race-based data, the notion that slavery did not happen here, et cetera, et cetera. We've got to do a better job of seeing it, recognizing it, speaking up when it occurs and then taking action."
Alfa also asked Sharpe about the impact that Trump's rhetoric is having on Canada.
"I think about us as a global community," she replied. "This repeated exposure to racist, sexist and xenophobic comments, not just now but for years now, family and friends throughout the globe that I have spoken to are experiencing trauma. Racism is traumatic, and so it has many of us fearing for our democracy, fearing for our humanity, and fearing for our lives."
Sharpe says that Trump's messages, in the debate and in his speeches, have been unmistakable and consistent. "The message is very clear: that Black lives in fact do not matter. It is very clear who he wants to make America great again for."
She argues that, for Americans, voting in this election is more important than ever.
"Now more than ever, we must vote. We have to vote our conscience, not only for ourselves, but for each other. We have to think about how this election is going to impact the collective of people, not just in the U.S., but throughout the globe."
Sharpe joined the Factor-Inwentash Faculty in July 2018 after serving as an Associate Professor at the University of Maryland, Baltimore School of Social Work for 11 years. She is a community-based researcher who is passionately committed to the development of culturally responsive approaches and sustainable opportunities allowing Black communities to thrive in the face of homicide violence.
---
Related: