The CRIB's COVID-19 social media broadcast tackles questions of 'race, place and class'
Categories: Faculty, Tanya Sharpe

The novel coronavirus can infect anyone, but it's not necessarily the "great equalizer" that some make it out to be. In fact, quite the opposite is true, according to Tanya Sharpe, an associate professor at the University of Toronto's Factor-Inwentash Faculty of Social Work.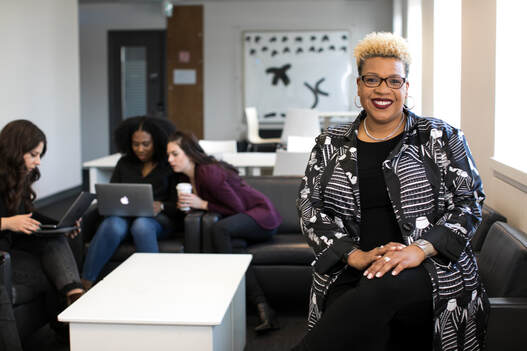 In an effort to highlight how the pandemic is disproportionately affecting vulnerable communities, Sharpe is launching a six-episode series of half-hour video segments on instagram live called "30@8:30." The first episode, which airs tonight, will feature Dexter Voisin, the faculty's dean, discussing how structural inequalities, such as unequal access to employment opportunities and quality education, contribute to the disproportionate impact of COVID-19 on vulnerable populations.
For example, evidence from several cities in the United States has shown that Black Americans are far more likely than other groups to be hospitalized from COVID-19 and to die from it.
"In Detroit, African-Americans make up 14 per cent of the population, but account for 40 per cent of COVID-19 hospitalizations and 70 per cent of the deaths," Voisin tells U of T News. "There's no reason to think that dynamic would play out differently in Canada, particularly in Indigenous populations.
"What this crisis is bringing to the forefront is that systems of health care and opportunity diverge based on race, place and class."
---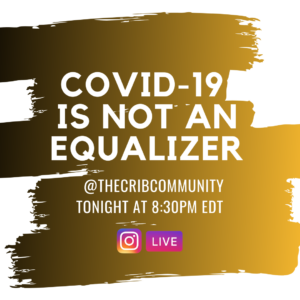 How to watch 30@8:30: The Impact of COVID-19 on Vulnerable Communities:
Follow @thecribcommunity on Instagram
Tune into @thecribcommunity on Instagram Live every Wednesday at 8:30pm
---
Related news: