Can AI be ageist? Professor Amanda Grenier is part of a research team now working to find out
Categories:
Amanda Grenier
Do Artificial Intelligence (AI) systems discriminate against older adults?
Charlene Chu, an assistant professor at U of T's Lawrence S. Bloomberg Faculty of Nursing and the Institute for Life Course and Aging — along with a research team that includes FIFSW Professor Amanda Grenier — recently received an Insight Development Grant from the Social Sciences and Humanities Research Council (SSHRC) to investigate the prevalence of ageism in our "increasingly 'digital world'. Their study is titled "Ageism in A.I.: Exploring the Social and Ethical Implications of Age-Based Bias in Artificially Intelligent Systems."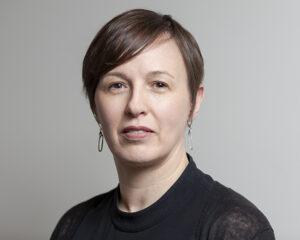 "Artificial intelligence (AI) and machine learning can be found in almost every arena including healthcare,education, employment, finance, and law," wrote the researchers in their proposal. "However, AI systems can reflect the implicit and explicit biases of society, and the widespread application of AI has led to mainstream discourse about the proliferation of racism, sexism, and classism from AI systems…Yet, unlike racism and sexism, ageism has been largely absent in the AI bias literature."
Grenier joined the Factor-Inwentash Faculty of Social Work in July 2019 as the Norman and Honey Schipper Chair in Gerontological Social Work. She is also appointed to Baycrest Hospital. An inter-disciplinary scholar focused on aging and the life course, her research focuses on understanding the interface of public policies, organizational practices, and older people's lived experience, with a particular focus on aging and inequality.
---
Related: