Black History Month 2022: Black Brilliance in Social Work and Beyond
Black History Month at FIFSW
The idea of brilliance invokes not just excellence, but resplendence. It is about a resistance to being subsumed, glittering in the face of the promise of misery, and striking out against the mundane. And yet, resistance is not necessary for brilliance to exist. That which is brilliant is, indeed, splendid in its own right.
In the dictionary Blackness is listed as an antonym to brilliance and yet Black people have timelessly proven that Black life can be resplendent, joyful, resilient, promising, and distinctive; that Black life recognizes the sorrows and the joys; and, inherently, that Black life deserves to be honoured.
This Black History Month we honour Black Brilliance past, present, and future with a host of events and offerings that highlight the talented Black voices in our social work community and beyond.
Throughout this month we'll be sharing work by Black social workers, events organized by our students, staff, faculty and partners, and will be inviting you—our community—into spaces for conversation.
We hope you will join us.
---
Listed below are some upcoming initiatives and events that will be taking place over the month of February. All Black History Month events will also be listed on FIFSW's online event calendar.
Highlighting Black Brilliance in Social Work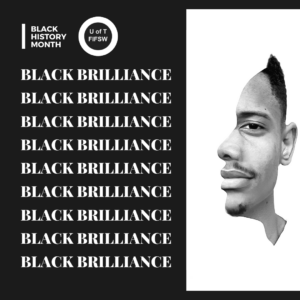 Throughout the month of February we are highlighting the work of Black social workers in our Faculty and around the world. If you want to highlight a Black social worker, or are a Black social worker yourself, connect with us.
Black Brilliance Q&As:
Articles:
Black History Month Book Club
FIFSW students are invited to join a Book Club in honour of Black History Month in February! Come together to read, reflect on, and discuss books by Black authors. This book club will be facilitated by FIFSW's Student Engagement Ambassadors Mikayla & Zijia.
Some books we might choose from include:
Binti by Nnedi Okorafor
Hunger by Roxane Gay
Heavy by Kiese Laymon
Soucouyant by David Chariandy
Washington Black – Esi Edugyan
The Prophets by Robert Jones Jr
The Fire Next Time by James Baldwin
Tar Baby by Toni Morrison
You are your best thing by Tarana Burke and Dr. Brené Brown
Students have been emailed a link to a WhatsApp group chat that has been created to decide which book to read and when to meet.
Black Social Work Students Association
The Black Social Work Students Association (BSWSA) is curating a series of events including a self-care event for Black FIFSW community members, a panel discussion open to everyone, and a film screening.
BSWSA is an empowerment, advocacy and support group, which acts as a representative body to enhance the experience of self-identified Black students at the Factor-Inwentash Faculty of Social Work (FIFSW) at the University of Toronto. The Association is dedicated to creating cohesion among the Black community at FIFSW, inclusive of student and faculty members alike, to promote Black community and culture through representation, collaboration and outreach.
> Click here to learn more about the BSWSA.
Panel discussion: Social Work Practice in Black Communities
Organized in collaboration with the FIFSW's BSWSA and Student Engagement, this student-led event seeks to bring together researchers, systems leaders, and clinicians to discuss the realities of social work practice in Black communities, including the challenges and benefits of engaging in this work as Black clinicians.
Speakers:
• Travonne Edwards, PhD of Social Work Candidate, M.A. Child and Youth Care
• Roxanne Francis, Registered Social Worker & Psychotherapist, Consultant and Speaker
• Dr. Charmaine Williams, Dean, FIFSW
Workshop: Black Social Worker Self-Care Workshop
(for Black-identified students at FIFSW)
The Black Social Work Student Association is inviting Black social work students enrolled at the FIFSW to a facilitated wellness workshop. It is a dedicated space to discuss and engage in self-care practices while nurturing our wellbeing through storytelling and artistic expression.
February 15, 7:00 – 8:00pm
Register here
Facilitator: Breanna Chanelle MSW, RSW
Other upcoming Events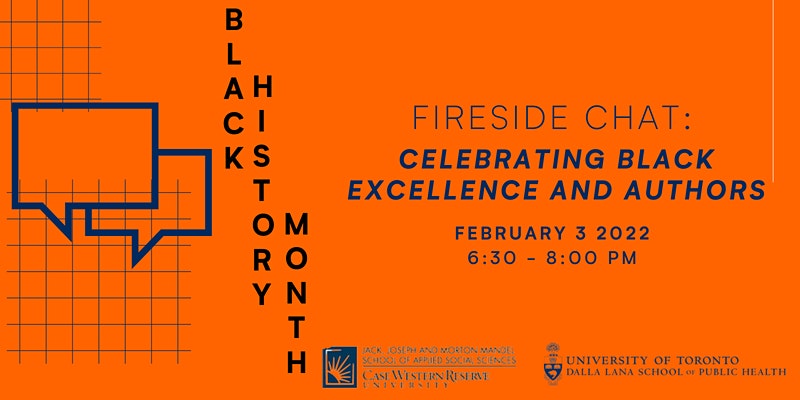 Fireside Chat: Celebrating Black Excellence and Authors
February 3, 6:30 – 8:00pm EST
Presented by the Dalla Lana School of Public Health
> Register here
Join a conversation between moderator Dr. Beverley Essue, Associate Professor of Global Health in the Institute of Health Policy, Management and Evaluation at the Dalla Lana School of Public Health (DLSPH), and Dexter Voisin, Dean of Jack, Joseph and Morton Mandel School of Applied Social Sciences and status Faculty at DLSPH, as they reflect their personal journeys, narratives around Black communities and experiences, and discuss the systems and mechanisms required to recognize and systematize Black excellence in academia and beyond.

Because She Cares Spoken Word Films
February 12, 2:00 – 4:00pm EST
Presented by the Because She Cares Collaborative
> Register here 
Using spoken word performance and film, "Because She Cares" poetically re-tells the working stories of African immigrant women living with HIV who work in AIDS service and allied organizations (AASOs).
The 60-minute film screening will be followed by a panel discussion with the performers, film artists, and African, Caribbean and Black women who work in Ontario AIDS service and allied organizations.
The Because She Cares is part of a multi-method study funded by the Ontario HIV Treatment Network (OHTN) and supported by Africans in Partnership Against AIDS (APAA). The study has been reviewed and cleared by the University of Toronto Research Ethics Board.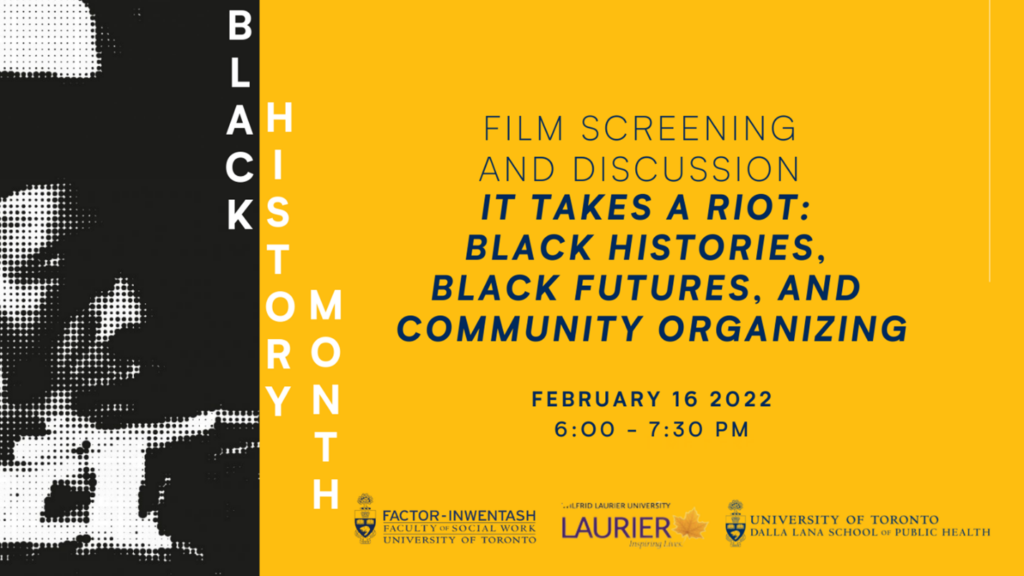 It Takes A Riot: Black Histories, Black Futures, and Community Organizing
February 16, 6:00 – 7:40pm
Presented by FIFSW, Wilfrid Laurier University, and DLSPH
> Register here
Join us for a vivid discussion on the documentary "It Takes a Riot: Race, Rebellion and Reform."
On May 4, 1992 in Toronto, The Black Action Defense Committee—a civil rights group and police and criminal justice system watchdog—organized march against anti-Black police violence turned into a riot.
After 30 years, one of the filmmakers Simon Black, will join a panel to discuss the documentary's impetus, how it maintained authenticity, and other themes that surfaced in the short film. The discussion will touch on white and non-Black people of colour in working against anti-Black racism, and what it takes for Black communities to get justice.
Attendees will watch the documentary "It Takes a Riot: Race, Rebellion and Reform" together before joining additional panel members for an enriching discussion.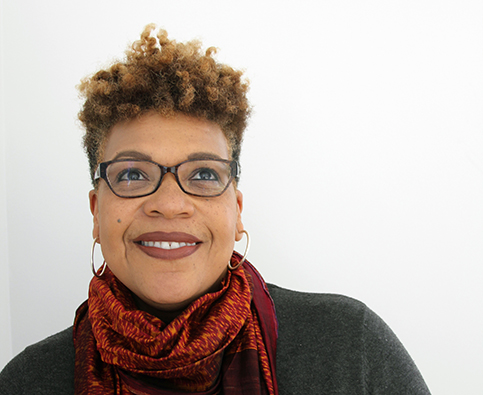 FIFSW Alumni Association event, with Tanya Sharpe:
Beyond a Seat at "The Table": Approaches to Supporting Black Survivors of Homicide Victims
February 28, 6:30 – 8:00pm EST
Presented by the FIFSW Alumni Association
Register here.
Dr. Sharpe is a community-engaged researcher who examines sociocultural factors that influence the coping strategies of Black family members and friends of homicide victims for the purpose of developing culturally responsive approaches and sustainable opportunities allowing Black communities to survive the aftermath of homicide. Dr. Sharpe is the founder and director of the Centre for Research & Innovation for Black Survivors of Homicide Victims (The CRIB), a multidisciplinary initiative designed to advance research, policy and practice for and with Black survivors of homicide victims throughout our global community.
> Learn more about Associate Professor Tanya Sharpe
And there's more to come!
Over the next few weeks we will be sharing additional details about these events and more. If there's an event, resource, or person that you'd like to highlight please don't hesitate to be in touch!