Introducing the Black Social Work Student Association (BSWSA)
Categories:
Students
The Black Social Work Student Association is an empowerment, advocacy and support group, which acts as a representative body to enhance the experience of self-identified Black students at the Factor-Inwentash Faculty of Social Work (FIFSW) at the University of Toronto. The Association is dedicated to creating cohesion among the Black community at FIFSW, inclusive of student and faculty members alike, to promote Black community and culture through representation, collaboration and outreach.
The BSWSA's research and advocacy work is responsible for a number of changes in the Faculty such as the Black Social Work Students Clinical consultancy Group. We applaud the continued work of it leaders Shantel Aboagye-Mensha, Nakema Rae McManamna, Divine Muzia, and Rachel Wilson. Learn more about them below.

Shantel Aboagye-Mensah
Shantel Aboagye-Mensah (she/her)  is a second year Master of Social Work student within the Mental Health and Health stream at the Factor-Inwentash Faculty of Social Work.  She currently holds a Honours Bachelors of Science degree from the University of Toronto, having completed a Co-operative Specialist in Mental Health Studies.  During her academic journey, she had the opportunity to work directly with various communities. Professionally, Shantel has experience providing mental health counseling and crisis intervention to adolescents and young adults.
Currently, Shantel is working as an Academic Success Peer Mentor at UofT and as a Peer Facilitator in the #SafeHandsSafeHearts Project at Women's Health in Women's Hands (WHIWH) Community Health Centre. Shantel also volunteers as a Recruitment Coordinator for IMAGINE Clinic, an interprofessional, UofT student-run community health initiative, aimed at promoting and providing health care to the core neighborhoods of downtown Toronto.
In 2021, Shantel joined the Black Social Work Student Association as a Co-President. She hopes to enhance the experience of self-identified black students at the faculty by fostering connection, advocating for needs and services, and empowering community members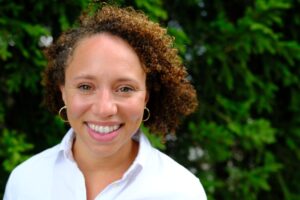 Nakema Rae McManamna
Nakema is a second year MSW student in the Children and Families Stream and the Director of Special Projects with the BSWSA. In her role with the BSWSA, Nakema led the development of the first Clinical Consultation Group. Nakema is an active advocate for the needs of Black children, youth and families. She is a research assistant with both FIFSW's Youth Wellness Lab and OISE's Making Spaces Lab working on projects to address the overrepresentation of Black families in child welfare. In her community, Nakema volunteers with the Canadian Black Policy Network to develop sustainable policy solutions for issues affecting Canada's Black communities. Nakema approaches all of her work the goal of amplifying the voices of Black communities and building foundations for the next generation of Black social workers to stand on.

Divine Muzia
Divine Muzia (she/her) in her 2nd year of MSW specializing in Mental Health. Thus far, she is focusing on increasing knowledge and skills that would further enhance her practice. Accomplishments she'd like to achieve by the end of this year is to work within a hospital setting in the capacity of mental health. Within the University, she am the Co-President of the Black Social Work Student Association (BSWSA) alongside with three phenomenal colleagues. In the next few years, I hope to embark in my social work journey internationally (more specifically, United States) to focus on psychotherapy.

Rachel Wilson
Rachel Wilson is the Communications Coordinator of the Black Social Work Student Association and has been working with marginalized communities, including those with developmental and dual diagnoses for more than five years. Rachel holds a Bachelor of Arts in Psychology at York University, and she is in her final year of the Factor-Inwentash Faculty of Social Work program. She currently serves as a Board Member on Black Mental Health Canada to promote culturally safe and affirming mental health services. She also works as a research assistant to examine and foster social justice and cross-cultural practice in social work education at the University of Toronto. Her passion for promoting social justice has led her to research inclusive and anti-discriminatory practices for social work education. Finally, Rachel is committed to promoting an inclusive space to improve the degree of support and access to necessary services.