Black History Month 2020: FIFSW faculty influencing change
Categories:
Faculty
A number of FIFSW faculty currently work with Black communities to develop and advocate for policies and approaches that address critical issues stemming from a history of racial inequality. Below are some examples of recent work that is making an impact.
---
The CRIB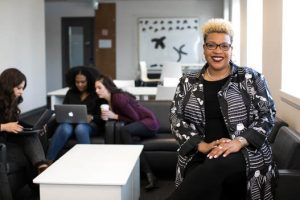 Associate Professor Tanya L. Sharpe recently launched a new centre at the Factor-Inwentash Faculty of Social Work to address homicide violence — an issue that disproportionally affects Black communities in cities throughout the United States, Canada, and around the world. The Centre for Research & Innovation for Black Survivors of Homicide Victims (The CRIB) is a multidisciplinary, global initiative that will advance research, policy and practice for — and with — Black survivors of homicide victims.
Stay tuned: We'll be sharing more about this new initiative later this month!
---
weSpeak
Associate Professor Charmaine Williams' research bridges practice and access and equity issues that affect various populations including racial minority women, LGBTQ individuals, and individuals and families affected by serious and persistent mental illnesses. She is currently part of a team that is researching sexual health issues for Black Heterosexual men in Ontario, who are vulnerable to HIV.
Williams recently co-authored the paper Sexuality and Sexual Agency Among Heterosexual Black Men in Toronto: Tradition, Contradiction, and Emergent Possibilities in the Context of HIV and Health in the Canadian Journal of Sociology.
---
America the Beautiful and Violent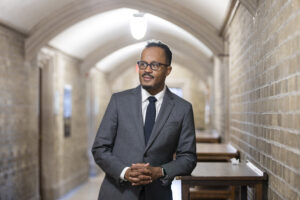 Dexter R. Voisin, dean and professor fo the Factor-Inwentash Faculty, recently published the book: America the Beautiful and Violent: Black Youth & Neighbourhood Trauma in Chicago. Written for academics, professionals and the general public alike, the book offers a compelling, social-justice-oriented analysis of current trends in neighbourhood violence. Voisin looks at historical and structural factors that have reproduced entrenched patterns of racial and economic inequality, and tells stories from the perspective of youth and families who have been affected. His book offers policy solutions and community-based measures to address neighbourhood violence, not just in Chicago, but in cities around the world.
Voisin was recently interviewed about the book by PBS Chicago, Perri Smalls at WVON, and the Chicago Sun-Times.
---
Looking for more on Black History Month?