Black History Month 2020: Alumni spotlight
Categories:
Alumni + Friends
FIFSW alumni are making a huge difference to the communities that they serve. Here are just a couple of examples of alumni making an impact.
---
Notisha Massaquoi (MSW 1997) has been an enthusiastic advocate for advancements in Black women's healthcare globally for more than 30 years. Many know her as the long-time Executive Director of Women's Health in Women's Hands Community Health Centre in Toronto Canada, a position she held for 21 years. Her early career in social services helped establish several organizations and programs which served the newly emerging African Communities in Canada, such as Africans in Partnership Against AIDS, The African Resource and Communications Centre and Harambe Centres Canada. She has also inspired many youth and students (including those at FIFSW) as both a teacher and mentor.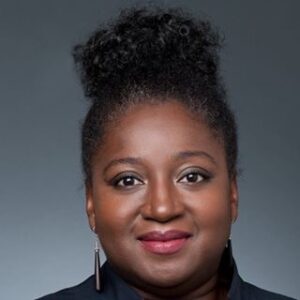 Most recently, Massaquoi co-chaired the Toronto Police Service Board's Anti-Racism Advisory Panel and led the process to develop and implement the first race based data collection policy for any Police Service in Canada. The policy, which was unanimously passed, mandates the collection of race based data by Toronto Police Services for the sole purpose of identifying and eliminating systemic bias and anti-Black racism and requires regular public reporting and public access to this data.
In 2019, Massaquoi was presented with a Black Health Alliance Legacy Award for her long-standing commitment, service and advocacy towards advancing the health and well-being of the Black community.
---
Michelle English (MSW 2015) is a registered social worker at the Centre for Addiction and Mental Health, who graduated from the Faculty focusing in the Mental Health and Health Field of Study. She also completed the Collaborative Program in Addictions. Michelle has over 12 years of experience in the areas of mental health and addictions, community and social services, health administration, and emergency telecommunications. She has worked for various agencies across Toronto such as the Ministry of Community and Social Services, San Romanoway Revitalization Association (PHLC Project), Across Boundaries, Woodgreen, Ronald McDonald House and the Trillium Gift of Life Network.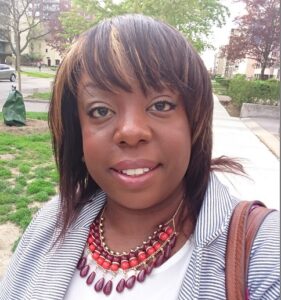 Currently, Michelle is part of the Forensic Early Intervention Service (FEIS) at the Vanier Centre for Women and the Toronto South Detention Centre, a collaboration between CAMH, the Ministries of Community Safety and Correctional Services and Health and Long-Term Care. Working closely with diverse, marginalized and often stigmatized populations, FEIS aims to support clients whose mental health and substance use challenges may put them at risk of being unfit to stand trial or who may choose to pursue a defense of not criminally responsible. FEIS offers a wide array of services including psychiatric assessment and treatment recommendations, support in preparation for court appearances, case coordination and connection to community resources for both clients and their families.
Michelle is a member of CAMH's Horizontal Violence, Anti-Racism and Anti-Oppression Committee and the U of T FIFSW Alumni Association. Michelle is also an alumni representative for the U of T MSW committee and student mentorship program.
---
Looking for more on Black History Month?