Cheryl Regehr recognized with a YWCA Toronto Women of Distinction Award
Categories:
Cheryl Regehr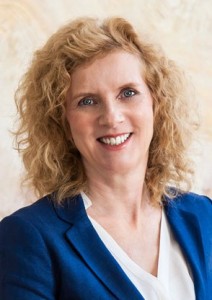 Cheryl Regehr, the University of Toronto's vice-president and provost, has received the YWCA Toronto's 2022 Women of Distinction Award (Education). Regehr is a former dean of the Factor-Inwentash Faculty of Social Work and a professor in the Faculty, with cross-appointments to the Faculty of Law and the the Institute for Medical Sciences at University of Toronto. She is also a Senior Fellow of Massey College.
YWCA Toronto praised Regehr's work to champion women at the University of Toronto. "She has made it a priority to uplift women on campus, whether through individual mentoring or through larger systems change," it said in a statement.
The organization highlighted Regehr's creation of two new roles at U of T: the Provostial Advisor on Women in Science, Technology, Engineering and Math (STEM), which worked to recruit women into STEM programs, and the Provostial Advisor on Access Programs, a position created to enhance the ability of students from underrepresented groups to attend U of T.
The annual Women of Distinction Awards celebrate extraordinary women who advance gender equity in a range of areas including business, education, social justice, advocacy, health, arts and philanthropy.
Regehr said she is honoured to receive the award from the YWCA, an organization she holds great respect and gratitude for, and accepted it on behalf of leaders across the university who are committed to advancing equity and inclusion.
"Education is a fundamental component of ensuring that every woman and girl has an equal opportunity to flourish in our communities," Regehr said.
"As educators who help develop the next generation of leaders, we must be alert to biases in our policies and practices that limit achievement and inclusion – and we must commit to identifying and addressing them."
Cross posted from U of T Celebrates.
---
Related: