New book: Canadian Landmark Cases in Forensic Mental Health
Categories:
Cheryl Regehr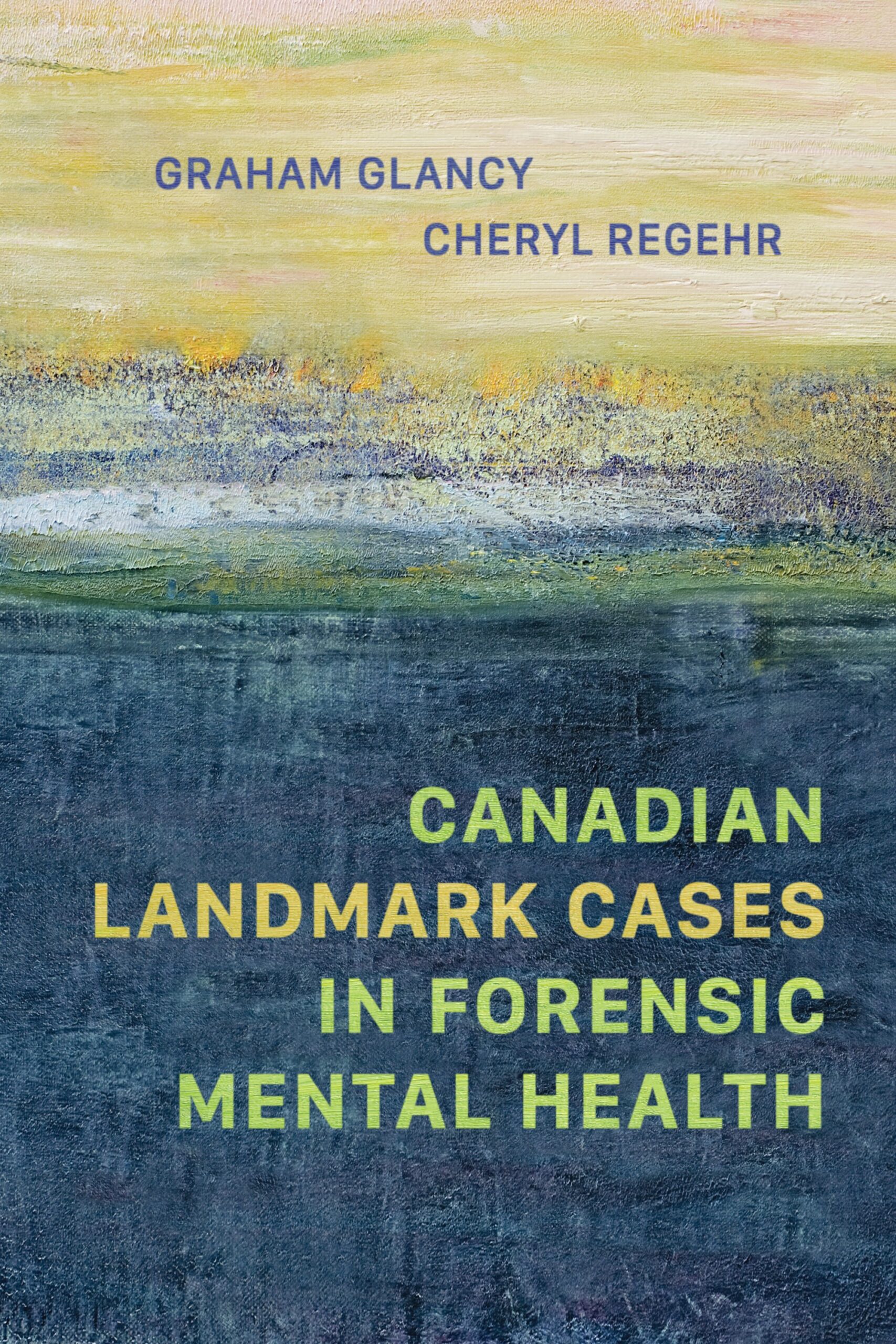 FIFSW Professor Cheryl Regehr has launched a new book: Canadian Landmark Cases in Forensic Mental Health. Co-Authored with Graham Glancy, the publication explores landmark cases that involve individuals struggling with mental health and provides insight into issues surrounding criminal responsibility, fitness to stand trial, access to treatment and more. Both Regher and Glancy are experts in the field of Forensic Psychiatry.
From University of Toronto Press:
High profile legal cases involving individuals with mental health challenges often involve complex issues that confront previous decisions of the courts, influence or change existing social policies, and ultimately have a profound impact on the daily practice of mental health professionals and the lives of their patients. Providing in-depth context into milestone cases in forensic mental health, this book addresses issues such as the confidentiality of mental health records, criminal responsibility, fitness to stand trial, the right of individuals to refuse mental health treatment, and the duty of mental health practitioners to warn and protect individuals who may be at risk of harm at the hands of a patient. The authors explore the social and political context in which these cases occurred, incorporating court decisions, contemporaneous media articles, and legal reviews in the analysis.
Regehr has cross-appointments to the Faculty of Law and the Institute for Medical Sciences at U of T, and is a Senior Fellow of Massey College. Her previous five books and over 120 scholarly articles focus on three intersecting issues: trauma and recovery; social work practice and competency; and stress, trauma and decision-making in high-risk professions.
Regher's research is founded on her practice background which includes direct service in forensic social work and emergency mental health and in the administration of mental health programs, specializing in civil litigation and criminal court assessments of trauma victims and violent offenders, and organizationally based trauma interventions. She was the director of the Crisis Response Team at Pearson International Airport, served on the mental health advisory for the Department of National Defence and Veteran's Affairs Canada, and currently is a member of the Board of Trustees for the University Health Network.