Kyle Ganson receives a 2021 Connaught New Researcher Award
Categories: Faculty, Kyle Ganson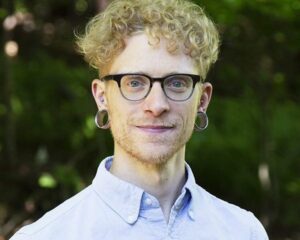 Since his arrival at Factor-Inwentash Faculty of Social Work in 2020, Assistant Professor Kyle T. Ganson has hit the ground running, delving into research that is advancing our understanding of a topic that previously didn't get much attention: eating disorders among boys and men. This fall, the new faculty member will expand his scope to examine biohacking, a growing trend among adolescent boys and young men.
Biohacking — which can include intermittent fasting, elimination diets, targeted supplementation, and performance-enhancing substance use — has increased in popularity over the past several years. Young males, in particular, have turned to it in an effort to reduce body fat, improve mental and physical performance, and increase muscle definition and mass. Celebrities and other high-profile figures are also increasingly promoting their use of such behaviors. But the practice is not without its risks.
"There are several potential adverse health outcomes associated with biohacking behaviors, including physiological and mental health problems," says Ganson. "But despite the fact that it has become more common, no studies have been conducted to gather data on its prevalence and use."
Ganson was among 53 researchers at the University of Toronto to receive a 2021 Connaught New Researcher Award, established to foster excellence in research and innovation by providing support for new U of T faculty members who are launching their academic careers. The award will allow him to fill the gaps in knowledge on the prevalence and characteristics of biohacking behaviours in young adults, age 16 to 30. His study will be among the first to gather comprehensive data — information that will help enhance the work of those in the fields of medicine, mental health, public health and policymaking.
"I am elated to receive this award and recognition for my work," says Ganson. "My hope is that these findings will help promote the health and well-being of young people by ensuring that assessment and treatment protocols are informed and resources are allocated appropriately."