Black History Month: 30@8:30
February 3 @ 8:30 pm

-

9:00 pm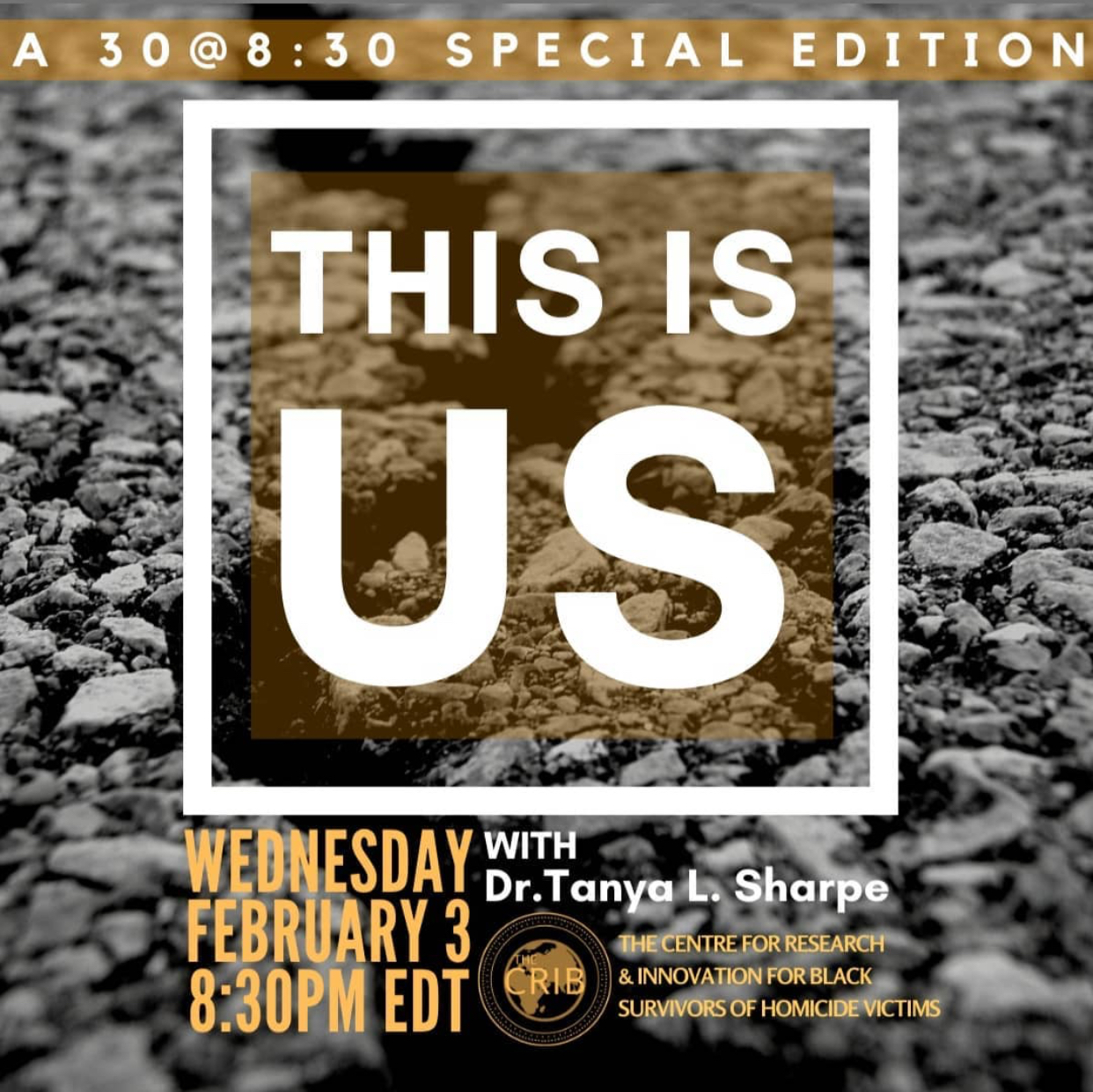 On February 3, as part of Black History Month The CRIB will present "This is us," a special edition of its popular Instagram Live series, 30@8:30, hosted by Associate Professor Tanya Sharpe. 
To watch, follow @thecribcommunity on Instagram and tune in to Instagram Live at 8:30pm on February 3rd.
Over the course of the month, across its social media channels, The CRIB will also highlight a different component of Dr. Sharpe's Model of Coping for African American Survivors of Homicide Victims (MCAASAV), with a special focus on the connection between Black histories and Black futures. Topics will include cultural trauma, the Cultural of homicide, racial appraisal, and coping strategies.