Zhizhong Kai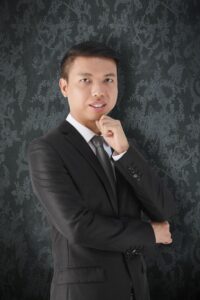 Kai Zhizhong is a registered psychotherapist and social worker in China with 17 years of clinical experience. His research interests are the innovation of psychotherapy and the combination of high-tech and psychotherapy. He invented and got patents for a new tool for psychotherapy called psy-chess and a 3D sandtray automatic psychological evaluation system. He also acquired software copyright and patents for his inventions, such as self-service mental health booth, group psychological counseling automatic teaching robot, and AI-based mindfulness practice system.  
His dissertation is focused on the application of chatbots in social work practice. Specifically, the dissertation will explore the possibility of using chatbots to deliver services, collect information and complete evaluation. It's a potential opportunity within human services along with possible outcomes for service users. This dissertation will also concern the user experience of using chatbots and interacting with chatbots in social work services. 
He is interested in commercializing scientific research and technology. He has the market and resources to industrialize research achievement in China. Therefore, in his academic work, he also undertook software design and business development work for the research project. 
Master of Science in Counseling Psychology (Hons.), Assumption University 
PhD student, FIFSW, University of Toronto 
Dissertation: Digital Technology and Social Work: Utilizing Chatbots for Testing and Assessment 
Research Interests: 
The innovation of psychotherapy

 

The combination of AI and psychology

 

The application of high-tech in human service

 

Mental health social worker practice

 
Contact: zhizhong.kai@mail.utoronto.ca