Rachael Pascoe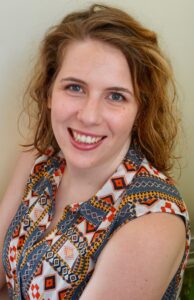 Rachael Pascoe (she/her) is a SSHRC-funded third year PhD student at the Factor-Inwentash Faculty of Social Work at the University of Toronto. In 2012, Rachael obtained her Honours Bachleor of Arts, specializing in Health Studies, with minors in Anthropology and Psychology. She earned her Master of Social Work degree from the University of Toronto in 2014 and has social work practice experience in the fields of concurrent disorders, violence prevention, and trauma-specific therapy. Rachael's most recent clinical experience involves working with children and youth who have trauma from experiencing interpersonal violence, children displaying concerning sexual behaviours, and adolescents who have sexually harmed, which has informed her intended PhD Dissertation research. She developed and cofacilitates the Radius Child and Youth Services Group Therapy program for adolescents who have sexually harmed. Her planned dissertation concerns conducting intervention research to explore if group therapy affects feelings of shame, conceptualizations of masculinity, and hope for a productive future for male adolescents who have sexually offended. Rachael is passionate about social work groups, having served as an executive member for the Ontario Regional Groupworkers Network (formerly TRGN), a chapter of the International Association for Social Work for Groups since 2014. She currently serves as a co-chair of the ORGN. Rachael has worked as a research assistant for a number of projects at FIFSW and is currently the Clinical Evaluation Specialist for the PHAC-funded Clinical Evaluation Study: Project Youth AFFIRM, an affirmative CBT group intervention for LGBTQ+ youth developed by Dr. Shelley Craig and Dr. Ashley Austin. Rachael comes to this role having facilitated AFFIRM groups for two years and assisting in research for Dr. Craig from 2018-2020 as an RBC Fellow.
---
Publications
Craig, S. L., Iacono, G., Pascoe, R.  & Austin, A. (under review). Adapting clinical skills to an online environment: the virtual implementation of affirmative cognitive-behavioral therapy for LGBTQ+ youth. Clinical Social Work
Craig S. L., Eaton A. D., Pascoe R., Egag E., McInroy L. B., Fang L., Austin A., Dentato M. P. (under review). QueerVIEW: Protocol for a technology-mediated qualitative photo elicitation study with sexual and gender minority youth in Ontario, Canada. JMIR Research Protocols
Craig, S. L., Iacono, G. & Pascoe, R. (in press). The delivery of technology-mediated affirmative cognitive behavioural therapy groups to LGBTQ+ youth during a pandemic: A practice innovation. Canadian Journal of Community Mental Health
Pascoe, R.V. & Nicholls, R.L. (2019). A Narrative of Hope in Group Therapy with Adolescents Who have Sexually Harmed. Social Work with Groups special issue Making Waves: Group Work Stories of Social Justice. 43(3-4).
Pascoe, R. (2016). Case Study of a Trauma Informed Concurrent Disorder Group. In W. Pelech, R. Basso, & C. Lee, Inclusive Group Work (p. 219-230). New York: Oxford University Press.
Pascoe, R. (2015). The Theory of Trauma-Informed Approaches for Substance Use: Implementing a Seeking Safety Group. In W. Pelech, K. Ring, & S. LaRocque (Ed.), Proceedings of the XXXVI Annual Symposium of the International Association for Social Work with Groups. Calgary: International Association of Social Work with Groups. Print.
Pascoe, R. V., Rush, B., & Rotondi, N. K. (2013). Wait times for publicly funded addiction and problem gambling treatment agencies in Ontario, Canada. BMC Health Services Research, 13(483).
---
Honours, Awards & Grants
2020
Dr. Norma C. Lang Award

Awarded to PhD students registered at the Factor-Inwentash Faculty of Social Work whose dissertation focuses on group work in social work ($927.85 one time pay out)

2019-2023
SSHRC Doctoral Fellowship ($20,000 per year, for four years)
2019
Ontario Graduate Scholarship (OGS)- awarded and declined due to SSHRC funding package ($15,000 over one-year period).
2019
University of Toronto School of Graduate Studies Conference Travel Bursary
2019-2020
RBC Fellowship with Dr. Shelley Craig ($10,000 over one academic year)
2019
Dr. Norma C. Lang Award

Awarded to PhD students registered at the Factor-Inwentash Faculty of Social Work whose dissertation focuses on group work in social work. ($900 one time pay out)

2018
University of Toronto Fellowship ($1000 one time pay out)
2018
Factor-Inwentash Faculty of Social Work Conference Travel Bursary
2018-2019
RBC Fellowship with Dr. Shelley Craig ($10,000 over one academic year)
2018-2019
University of Toronto Factor-Inwentash Faculty of Social Work Funding Package ($17,000 over one year)
2018
Outstanding Alumni Mentor Award from the Factor-Inwentash Faculty of Social Work
2013-2014
Ontario Graduate Scholarship ($10,000 over two academic terms)