Marci Gray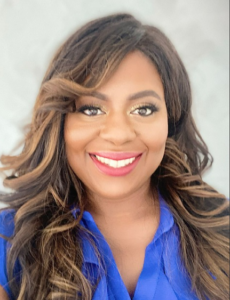 Marci Gray is a Clinician, Registered Social Worker, Author, Speaker, Adult Educator, Consultant, Media Guest Expert and Mental Health Advocate who has worked in the field of social services for over 20 years.  She is also an adjunct lecturer for FIFSW contributing to the education of social work students.
Marci is the founder of Gray Matter Health a Counselling and Consulting firm where she provides individual, couple, and family therapy as well as consulting work on Anti-Racism, Diversity, Equity and Inclusion (DEI) and Psychological Health & Safety.  Marci is also the Author of The Empowerment Planner, a Mental Health and Wellness tool created to improve mindset, well-being, and resilience.
Marci completed her Bachelor of Arts Degree in Sociology & Law at York University and her Master of Social Work at the University of Toronto. Her PhD research at FIFSW focuses on the impact of racism on mental health which includes explorations of racial trauma, the stigma of mental illness in the Black community and the psychological health of racialized employees in the workplace.
Marci continues to do specialized work in this area speaking for non-profits, collaborating with corporations and providing trainings for government organizations.  In addition, she provides expert advice for media, appearing on Cityline, Breakfast Television, Global, CTV News, and Your Morning.
Email: marci.gray@mail.utoronto.ca