Jaemar Ivey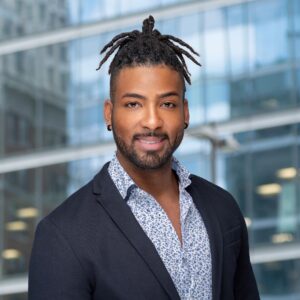 Jaemar is a PhD Student at the Factor-Inwentash Faculty of Social Work at the University of Toronto researching approaches to organizational diversity management within the non-profit sector. Jaemar's doctoral research seeks to include voices of ethnic and racial minorities, one of the populations most oppressed and negatively affected, yet continuously excluded from research. He aims to eventually develop a comprehensive and robust framework for diversity management within organizations that transforms equity and inclusion within organizational environments and culture, moving beyond increased representation and employee training and education.
Jaemar is a practicing Registered Social Worker with over 10 years' experience coordinating social services and case management supports to some of the most vulnerable populations in Toronto which include black, racialized, Indigenous, LGBTQ2S, newcomer, low-income, homeless, seniors and persons experiencing mental health and substance use issues.
Jaemar is actively engaged in community organizing and social advocacy. He is a board member at the Ontario Association of Social Workers (OASW) as the current Student Director; a Board Member at Family Services Toronto and was a former executive board member at Second Base Youth Shelter in Scarborough, Ontario.
Jaemar completed a Bachelor of Science in Chemistry at the University of West Indies, Mona, Jamaica; a Bachelor of Social Work at the University of Manitoba; and a Master of Social Work with specialty in Human Services Management and Leadership at the University of Toronto.