Practicum partner spotlight: Q&A with Sydney Gilchrist, Adult Programs & Clinical Support Manager, Canvas Programs
Categories: Alumni + Friends, Practicum, Q & A

Canvas Programs is a charity with a mission of providing empathy-based education on 2SLGBTQ+ inclusion and consent. Canvas envisions a society in which people are free to live authentically and have the tools to form safe, caring relationships. It believes that high-quality, interactive education is key to combatting and ultimately ending homophobia, transphobia, and sexual violence. 

We spoke to Sydney Gilchrist, Adult Programs & Clinical Support Manager at Canvas and a member of FIFSW's alumni community, to learn more about the services and programs that Canvas offers, practicum experiences available to students and ways that social work can better support trans and gender diverse communities.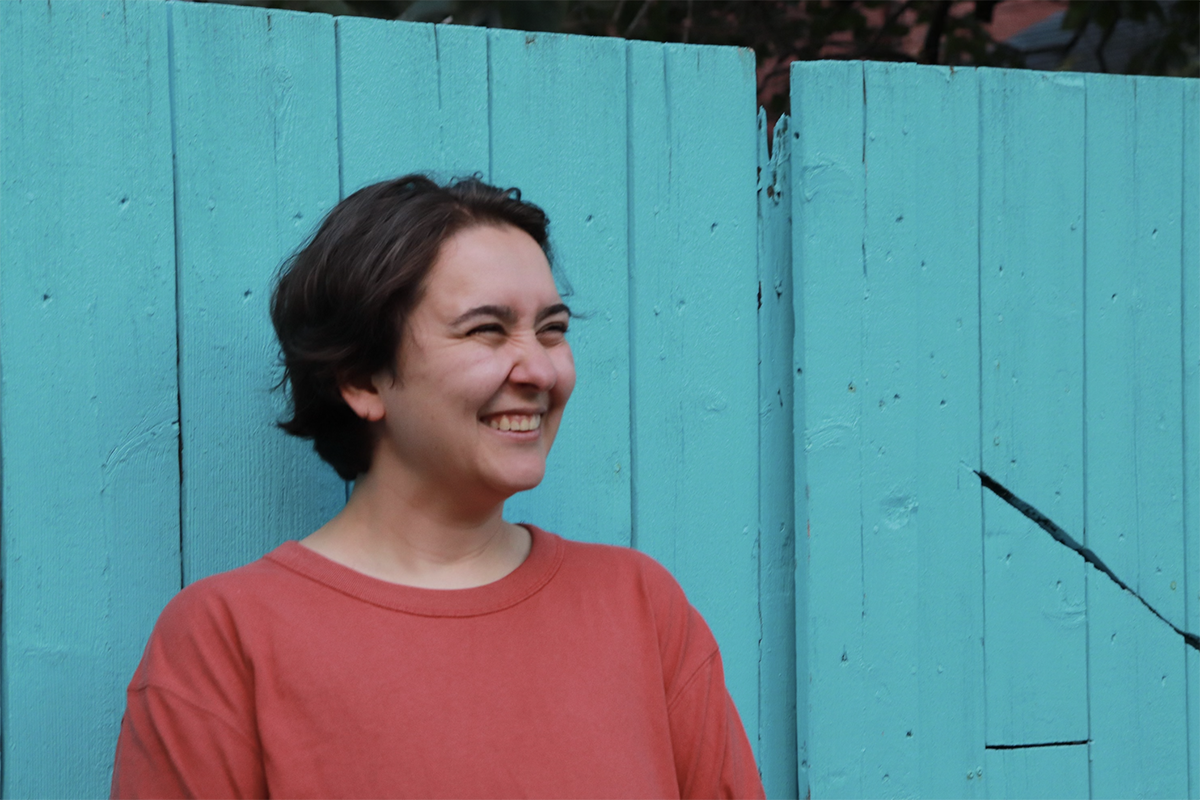 Could you share a brief overview of the kind of services that Canvas offers? 
Canvas offers programming on 2SLGBTQ+ inclusion and consent to youth and adults in many different ways. Canvas's youth programs include interactive, arts-based workshops in schools and community spaces for students grade 6-12. Canvas's adult programs are geared towards youth-serving adults (teachers, parents, guardians, summer camp leaders, and anyone else who works with youth), corporate workplaces, and consulting clients who are focused on shifting workplace policies or responding to critical incidents in their spaces. Canvas's three community programs are multi-week programs: The first is a visual arts program with middle-school GSAs; the second is a spoken word program for survivors of sexual violence in youth shelter spaces; and the third is a consent program for adults on the autism spectrum.
Is there a particular project or program you are currently working on that you are especially excited about or proud of?
There's so much on the go – it's a really exciting period of growth right now at Canvas. Currently, I'm feeling passionate about conversations that I'm having with the leadership team around the differences between comfort and safety in the work we do. Doing 2SLGBTQ+ education work in schools in the current moment in history, a lot has been coming up for our participants and our staff. As a team, we want our workshop participants to feel like they can sit in discomfort, as we know that's often where learning happens, but we also know that safety is measured by felt sense and we can't ensure safety in spaces we enter. I have designed an activity for our team to reflect on the differences between comfort and safety in the work we do, including naming specific scenarios when someone might feel both comfortable and safe, safe but uncomfortable, unsafe and uncomfortable, and even comfortable and unsafe. Activities like this one, that allow for critical reflection and understanding both comfort and safety on a spectrum rather than in fixed locations, really energize me.
How do you work to ensure the wellbeing not only of your clients but of your staff? 
Because there's so much we can't control in our work, I focus a lot of energy on what we can control. Last fall, I created a debrief model that our whole facilitation team is trained in. The debrief model has two purposes: One is to empower our team to feel confident supporting participant disclosures, and the other is to systematize team support when facilitators feel impacted by the work we do. Canvas facilitators have received extensive training on how to support participants within our role, knowing we cannot provide continued care in any of our single-session workshops. There is always one of our leadership team members on call during workshops, and if facilitators hear disclosures from participants or feel impacted by the work (for any reason, including experiencing discrimination) they debrief with their on-call support person. I provide monthly ongoing training for the on-call support team, so that we are all as equipped to support our staff as our staff is to support participants.
Going back to your previous question, the support system at Canvas is absolutely what I am most proud of in the work I do! We are currently training another community organization on our support model so that they can systematize supports for their team in the same ways.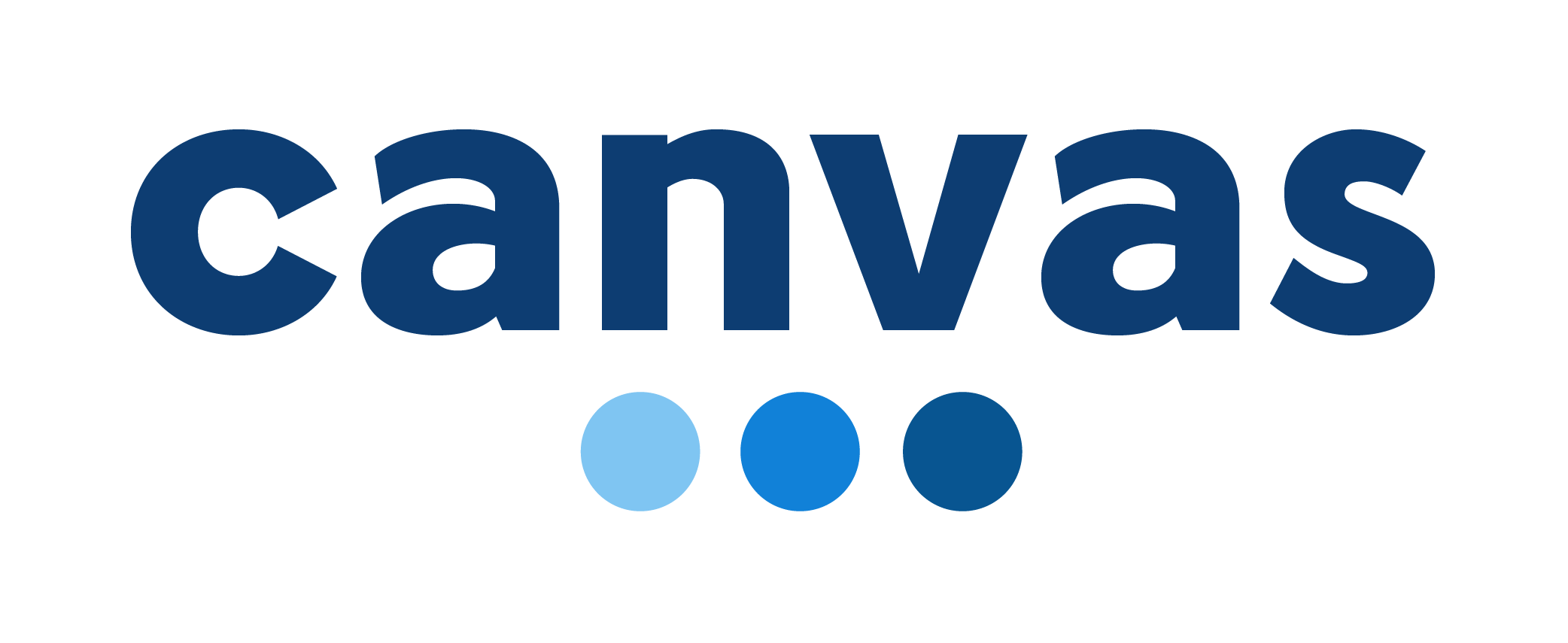 Could you tell us about the practicum experiences that you offer social work students?
Practicum experiences at Canvas are tailored to the student's interests and learning goals, with many projects that students have the opportunity to be involved in. One major piece is involvement in our debrief support system, as one of the folks providing support to both program participants and facilitators. If the student is passionate about finding ways to make care work sustainable, program evaluation and ongoing training would be involved as well. Because the Canvas team works from lived experience, critically examining the power of the self in social work is a big piece of the practicum. Students have the opportunity to facilitate Canvas programs, including youth and adult programs, and participating in program development. Students will help to review all of Canvas's programs to ensure they are trauma-informed and as harm reductive as possible. Canvas's Back Talk program, the multi-week spoken word program run in youth shelter spaces, includes social work support for participants, which students may participate in as well. Because there are so many projects on the go at Canvas, the placement is geared to each individual student's interests.
How could the field of social work better serve trans and gender diverse communities?
This is a massive question. I think a good start would be to talk more about diverse gender identities in social work education. Gender diversity often gets lumped in as a footnote when talking about 2SLGBTQ+ identities, rather than given the time and space it deserves. I also think that recognizing trans folks are social workers, not just clients of social workers, would go a long way to shifting narratives around gender diverse folks. Too often, messaging about 2SLGBTQ+ identities is deficit-based, focusing only on struggles and sad statistics, rather than recognizing joy and empowerment. I think infusing strengths-based messaging into curricula, as well as into program development and delivery, can be life-changing. It feels important to mention that the field of social work exists in so many spaces, as do trans folks – as such, recognizing that trans folks deserve support in all areas, and not just siloed to gender-based services, is a key piece to improving care. Teaching and understanding around trans experiences should be intersectional and holistic.
Are there any books, films, podcasts or other resources that you would like to share in honour of Transgender Awareness Week and Trans Day of Remembrance? 
I asked my team for some favourites, and here's what they came up with:
Sort Of – TV show on CBC Gem
The Care We Dream Of – Book edited by Zena Sharman on what queer and trans folks dream affirming healthcare could look like (also, The Remedy by the same author, featuring queer and trans healthcare experiences)
Gender Reveal — Podcast, Created by Tuck Woodstock
Anything by Kai Cheng Thom, but especially books I Hope We Choose Love and Falling Back in Love with Being Human.
For a novel that centres joy: Light from Uncommon Stars by Ryka Aoki
---
Sydney Gilchrist is a registered social worker and psychotherapist with a Master of Social Work from the University of Toronto. Syd is the Adult Programs & Clinical Support Manager with Canvas Arts Action Programs, a non-profit that leads empathy-based education on topics including 2SLGBTQ+ inclusion, gender equity, and consent. Syd maintains a private psychotherapy practice working with trans adults as well as providing secondary assessments for transition-related surgeries and mental health assessments for 2SLGBTQ+ refugee hearings.