From Canada to Uganda and beyond: U of T researchers receive funding for COVID-19 projects
Categories: Carmen Logie, Faculty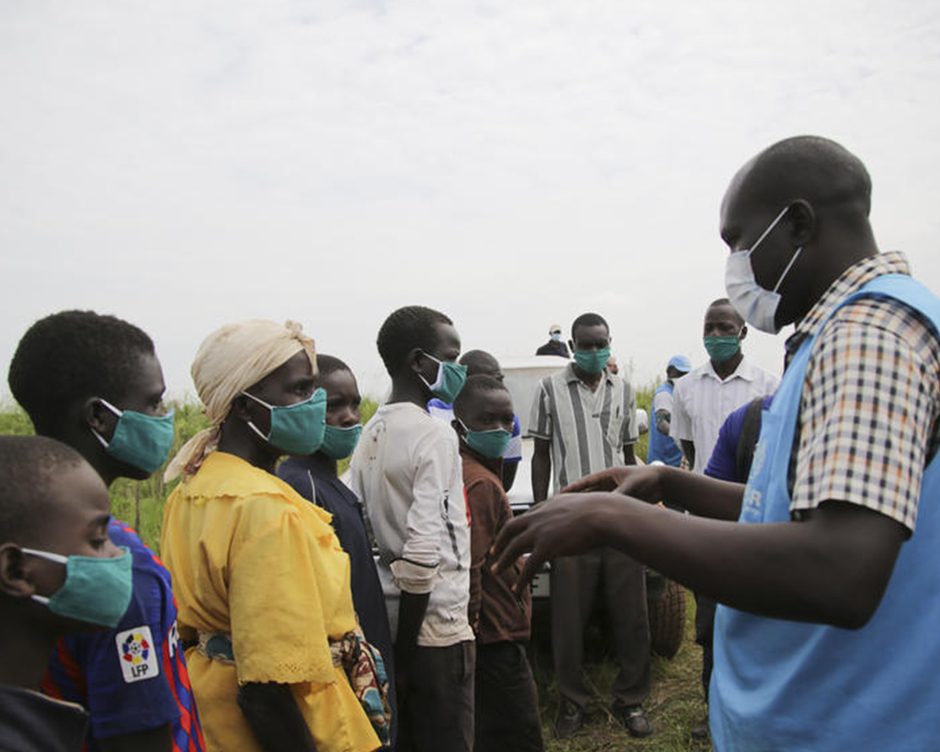 Since early June, more than 7,000 refugees and displaced persons have arrived in the African nation of Uganda, most fleeing violence in the Democratic Republic of the Congo.
"Even in the midst of a pandemic, we see people being displaced," says the University of Toronto's Carmen Logie, an associate professor in the Factor-Inwentash Faculty of Social Work.
Logie's usual research focus is on understanding and developing interventions to address stigma and other social factors associated with HIV and sexually transmitted infections. She has long placed a special emphasis on refugees and displaced persons in countries like Haiti and Uganda.
She is now turning her attention to how COVID-19 is affecting adolescents and young people who are refugees in Uganda's capital, Kampala and is using social media to help these young people receive information about preventing COVID-19 – and to express their feelings and concerns.
"We already have a study in Kampala on urban refugees but we had to put it on hold when COVID-19 forced everyone into lockdown," says Logie, who is Canada Research Chair in Global Health Equity and Social Justice With Marginalized Populations. "Our community partners in Kampala identified a lack of information tailored to preventing COVID-19 for young people in their languages. We think using social media tools will be an innovative and effective way to hear about their experiences and knowledge of the virus and to get them the information they need."
Logie's research team is one of 139 across Canada that are sharing more than $109 million from the Canadian Institutes of Health Research (CIHR), awarded through its second rapid research funding competition. Included are eight teams from U of T and 18 at the university's partner hospitals. All are focused on COVID-19 research.
---
The following FIFSW faculty members also received CIHR funding:
Peter Newman, Factor-Inwentash Faculty of Social Work; An International Multi-site, Randomized Controlled Trial of a Brief eHealth Intervention to Increase COVID-19 Knowledge and Protective Behaviors, and Reduce Pandemic Stress Among Diverse LGBT+ People
Jia Xue, Factor-Inwentash Faculty of Social Work: An Increased Risk of Family Violence During COVID-19 Quarantine in Canada: Strengthening Social Media-based Collaborations Between Non-profit Agencies to Save Lives
---
Photo, top: Congolese asylum-seekers line up to undergo security and health screening in Zombo, near the border between Uganda and the Democratic Republic of the Congo (photo by Rocco Nuri/UNHCR)