FIFSW's new EDI workshop takes equity, diversity and inclusion to the next level in the Master of Social Work curriculum  
Categories: Alumni + Friends, Faculty, Programs + Teaching, Students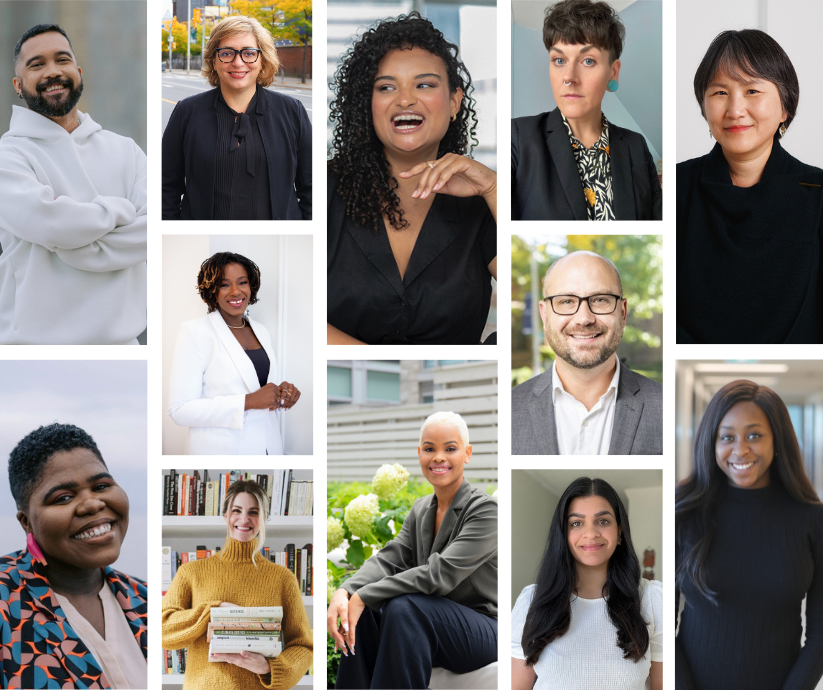 New funding to support equity, diversity and inclusion (EDI) initiatives across U of T is benefiting new students starting the Master of Social Work program at the Factor-Inwentash Faculty of Social Work (FIFSW) this fall.
In 2022, University of Toronto's Vice-President and Provost Cheryl Regehr announced that the University's new budget would include $1-million for innovations and best practices in embedding EDI principles in education across U of T. The investment advances the University's holistic approach to EDI. The Factor-Inwentash Faculty was among those selected to receive support for equity-based, anti-racist, Indigenous and/or anti-colonial initiatives.
"The Factor-Inwentash Faculty of Social Work is committed to building a community where learners experience a barrier-free education from the point of admissions through to graduation as they enter the social work profession," says Professor Eunjung Lee, Associate Dean, Academic. "It is our pedagogical priority to represent diverse student groups and deeply engage EDI principles and practices into every aspect of the curriculum including orientation and both foundational and advanced courses."
For years, FIFSW has provided a Diversity & Equity Workshop for incoming Master of Social Work students. This fall it is providing a new, innovative EDI Workshop, completion of which is now a degree requirement for all MSW students. The new funding allows the Faculty to bring in an impressive list of social work practitioners and researchers to facilitate the seminar, including FIFSW alumni, partners and PhD students who have a wealth of personal and professional knowledge and experience to share. [Read more about our EDI seminar leaders, below.]
"This initiative could not be possible without our amazing EDI Workshop facilitators," says Lee, who notes that the new workshop is one of many initiatives implemented by the Faculty to build on its commitment to EDI.
In the 2022-2023 academic year, for example, FIFSW launched two new courses: Anti-Black Racism and Transformative Social Work Practice, taught by Notisha Massaquoi, and Critical Social Work Analysis with Indigenous Peoples, taught by Ashley Quinn. The course Social Work with Immigrants and Refugees was also relaunched with a newly updated curriculum.  A new course on antisemitism and contemporary Jewish experiences is being offered in collaboration with the Anne Tannenbaum Centre for Jewish Studies in Summer 2024.
The new academic year will also include a continuation of FIFSW's EDI Lunchtime Speaker Series. Organized by the Office of the Associate Dean, Academic, this midday lecture series offers students the opportunity to hear from speakers with different perspectives, lived experiences, knowledge and insights. Speakers from the past academic year included Eva Philipp, who shared her experience as a young Jewish girl growing up in Hungary during the Nazi occupation; Shaheen Azmi, who spoke about an Islamic faith-based approach to social work; Msenwa Oliver, a social worker and practitioner of change management and diversity, equity and inclusion, and Christina Hyland, who discussed eating struggles and body image challenges experienced by food-insecure youth enduring homelessness and/or street involvement.
Establishing FIFSW as a leader in promoting diversity and developing diverse and responsive social work practices is among one of Dean Charmaine Williams' key goals. "The way social work is understood, taught, and practiced must transform to be more reflective of and responsive to the communities it serves," said Williams when appointed Dean in January 2023, "Our Faculty has been actively building evidence of communities' changing needs and is well positioned to contribute to a second century of Social Work that is inclusive, anti-oppressive, and culturally-contextualized."
---
Meet FIFSW's EDI workshop facilitators

Michael Adia
Michael is a registered social worker and psychotherapist in Ontario. He currently works at St. Michael Hospital's Academic Family Health Team as the social worker providing psychosocial support for marginalized and low-income individuals and families with focus on people living with HIV and those who identify as 2SLGBTQIA. Before working in primary care, Michael has supported racialized communities in the Greater Toronto Area through his work at Asian Community AIDS Services as an outreach worker and program coordinator for East and Southeast Asian gay, bi and MSM (men having sex with men). He has also worked as a team lead case manager at Across Boundaries, a racialized mental health center serving mostly African Caribbean/Black, and Asian youth and adults experiencing concurrent disorders.
Michael holds an Hons. BA in Health and Society from York University and a Master of Social Work Degree from Factor-Inwentash Faculty of Social Work, University of Toronto. He has experience teaching in different professional programs within social work and addictions services at Centennial College and Toronto Metropolitan University.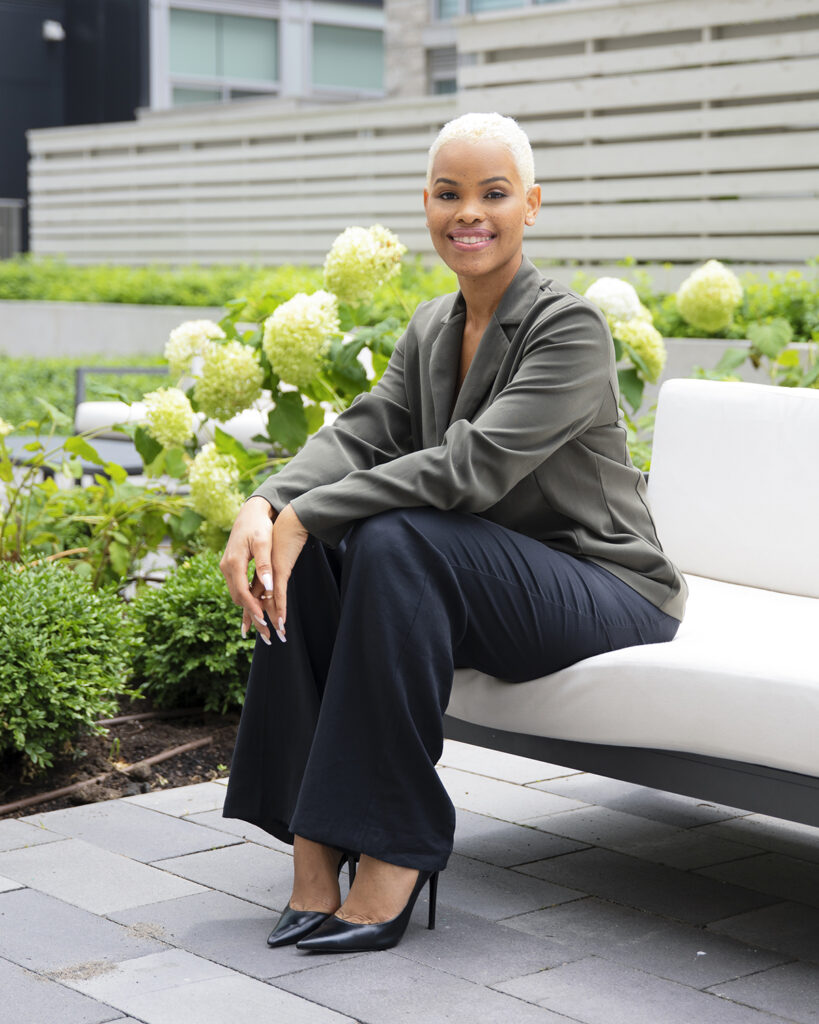 Jordanne Amos
Jordanne Amos is a doctoral student at the Factor-Inwentash Faculty of Social Work. Her research focuses on exploring the impact of anti-Black and anti-Indigenous racism in the provision of child welfare services for the Black and Inuit population residing in the Canadian Arctic. Jordanne's doctoral research is rooted in feminist Afro-Caribbean and Afro-Indigenous epistemologies with a specific focus on the transnationalism and migration experience of the Black diaspora to the Canadian Arctic. Her research explores how the Black experience is commoditized on majority Indigenous territories and impacts the provision of culturally relevant child welfare services.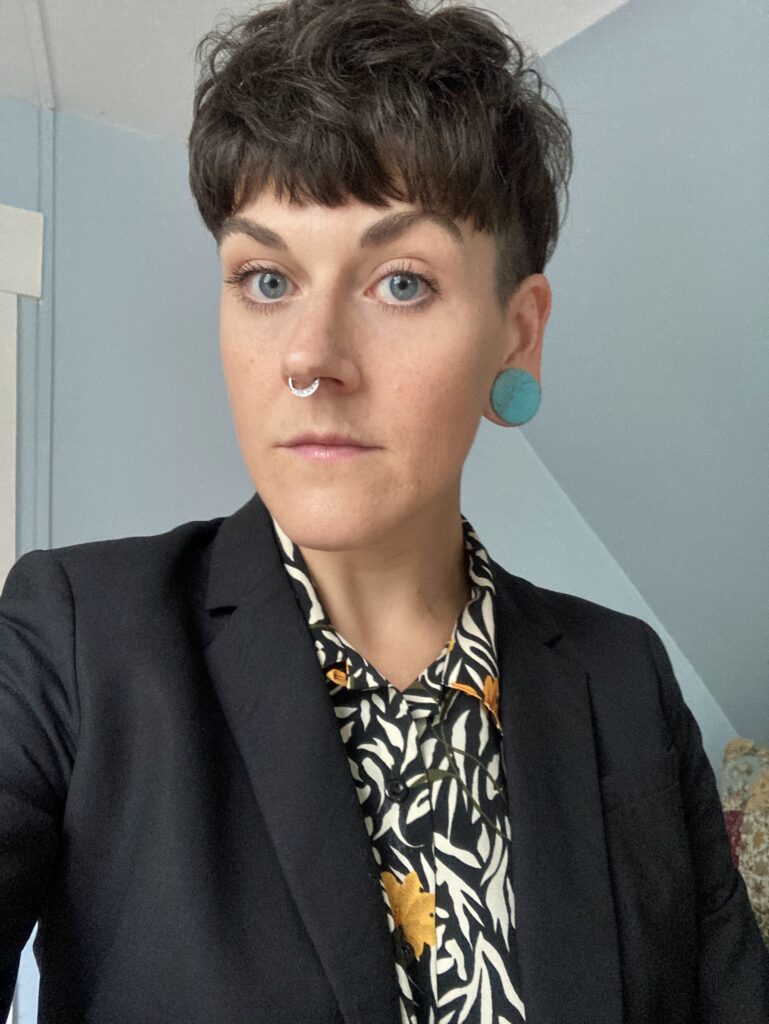 Katrin Doll
Kaitrin (they/them) is a doctoral candidate in the Factor Inwentash Faculty of Social Work at The University of Toronto. Their research interest includes sexual and gender minority populations (SGM) and the interplay between community membership, social support, connectedness, and mental wellness. Specifically, their research will focus on how sport participation in affirming environments -using roller derby as the site of study- contribute to stress-coping, affirmation of identity, community building, resilience, and improved mental health for SGM. Of particular interest are the experiences of trans and gender diverse people (TGD) and how we can learn from trans affirming sports environments to inform policy and practice that supports the affirmation and inclusion of TGD people in both sport and beyond.

Joelleann Forbes
Joelleann (Joelle) Forbes, MSW, RSW is a registered social worker, a psychotherapist, and one of the co-founders of Hope Leads Mental Health Care. She has worked across multiple sectors such as a community health centre, hospitals, private practices, and is a lecturer at the Factor-Inwentash Faculty of Social Work, University of Toronto. Further, she has published articles and chapters on topics such as Africentric clinical practice, mental health, community care, spirituality, and LGBT human rights. Her practice philosophy reaffirms the importance of empowering communities, addressing the social determinates of health, honouring intersecting identities, and engaging in anti-oppressive and anti-racist practices.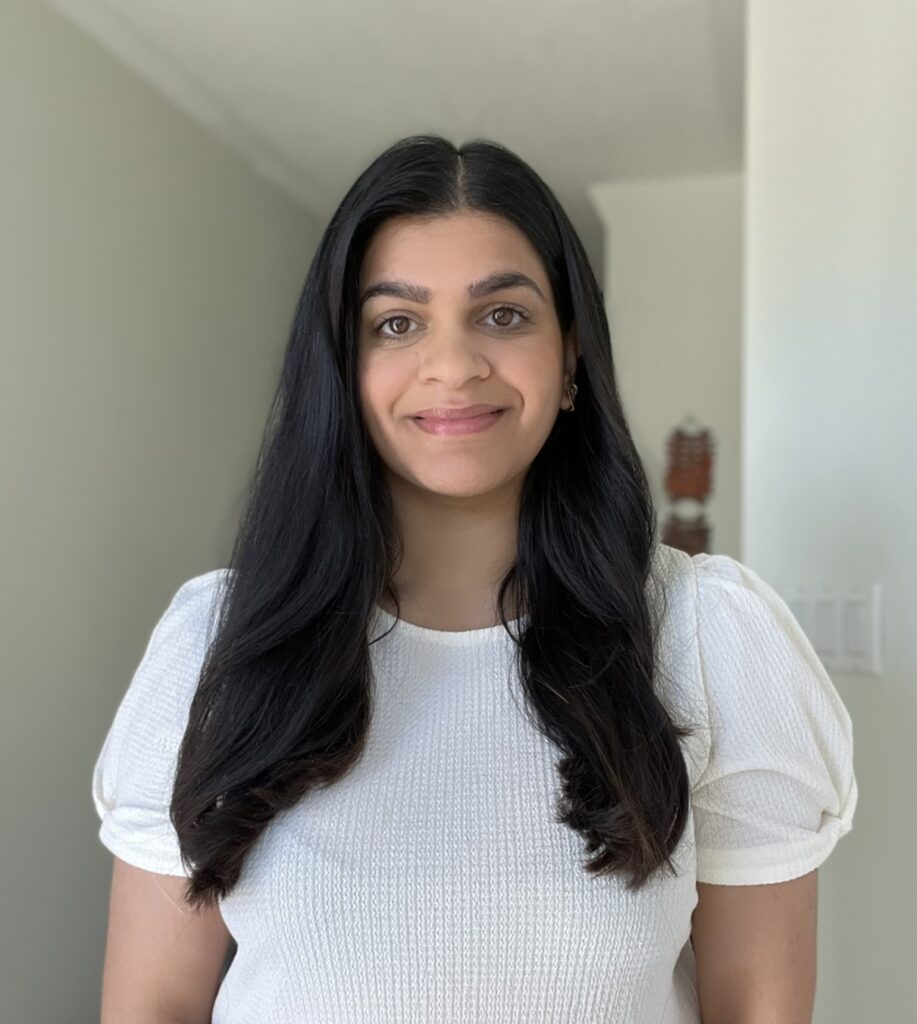 Amina Hussain
Amina Hussain is a doctoral candidate and course instructor at the Factor-Inwentash Faculty of Social Work. She is also a clinical supervisor at two community mental health agencies, and is a recipient of the Joseph-Armand Bombardier CGS – Doctoral Scholarship from the Social Sciences and Humanities Research Council of Canada (SSHRC).
Amina is passionate about contributing towards social work education and pedagogy. Her research interests include integrating leadership skills in social work practice and education, curriculum improvement and evaluation, mental health, eating disorders, interdisciplinary care, and community based participatory action research. Amina's practice experiences include Ontario Shores Centre for Mental Health Sciences, The Centre for Addiction and Mental Health, East Metro Youth Services, Baycrest Hospital, and private practice.
Amina has played a leadership role in co-founding a province wide initiative supporting the mental health needs of Muslim community members. Through receiving the SSHRC Partnership Development Grant, this large-scale project involves focus groups with community members, social service agencies, academic researchers, and faith-based service providers across the province.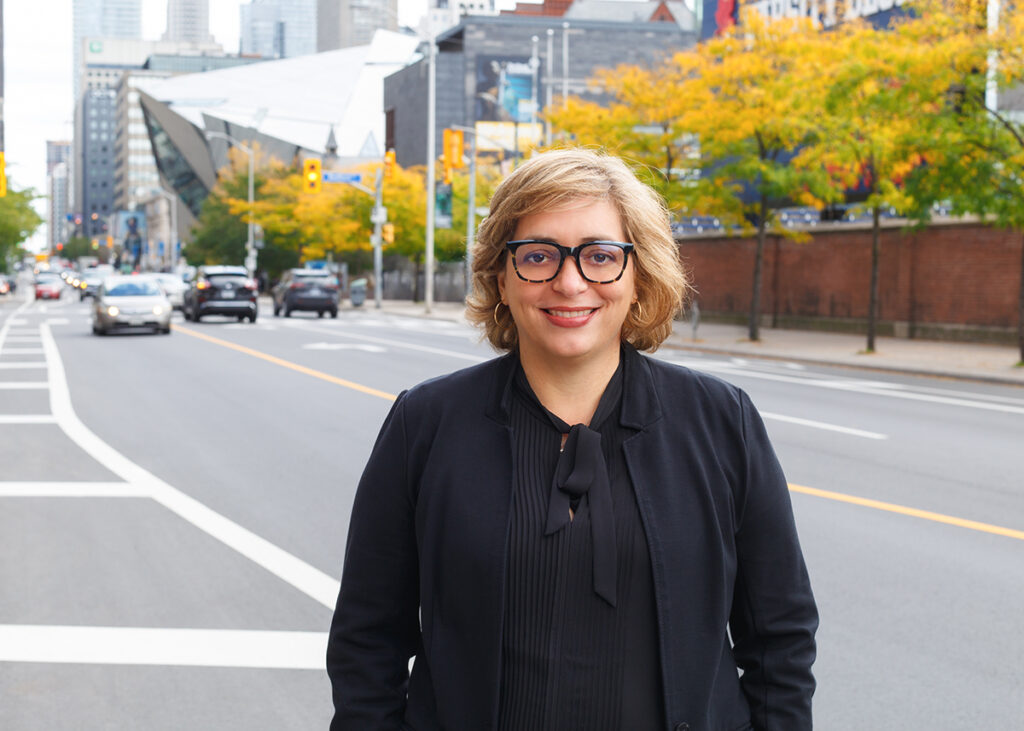 Bryn King
Bryn King joined the Factor-Inwentash Faculty of Social Work in July 2015 as an Assistant Professor and was promoted to the rank of Associate Professor in 2022. She is also an Affiliated Researcher at the Children's Data Network, University of Southern California, and the California Child Welfare Indicators Project, University of California, Berkeley. Bryn's research examines the epidemiology, service involvement, and outcomes of children and youth who are maltreated and come to the attention of the child protective system in North America. She founded a research collaborative at the FIFSW called the Youth Wellness Lab, which intends to bring together researchers, practitioners, and youth towards the goal of improving services and outcomes for young people across service sectors.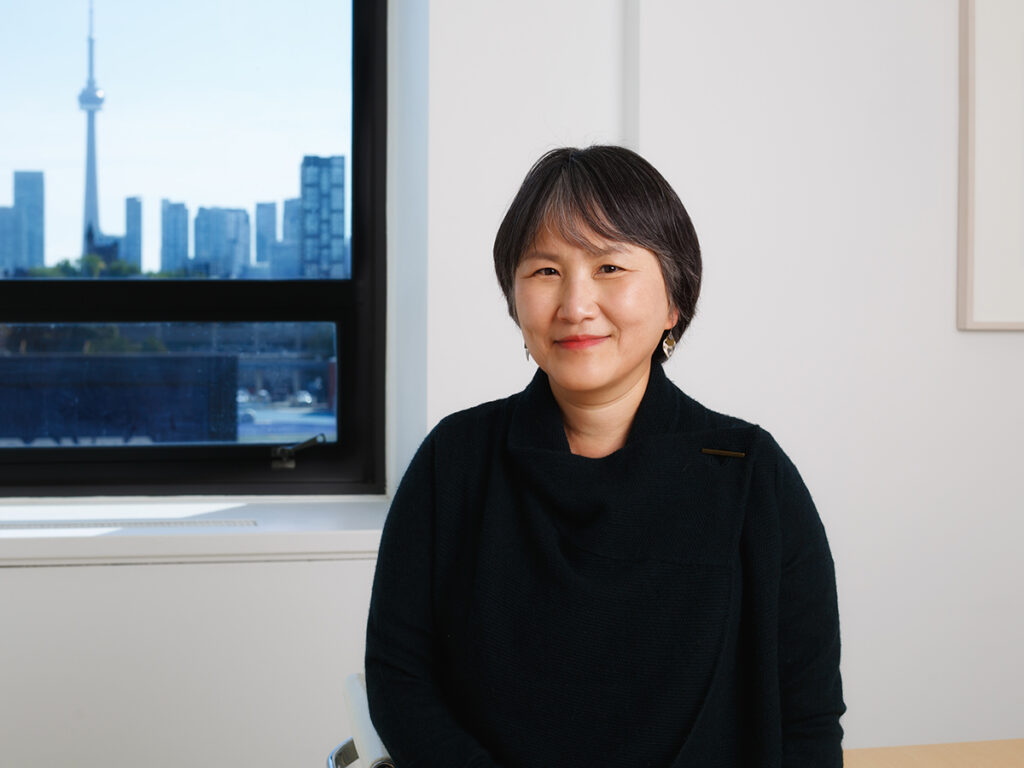 Eunjung Lee
Eunjung Lee, PhD, MSW, RSW is a Professor at the Factor-Inwentash Faculty of Social Work at the University of Toronto in Canada, and the Faculty's Associate Dean, Academic. She has over 20 years clinical social work practice in various mental health fields serving marginalized populations with trauma and violence experiences. She has worked as a clinical supervisor, currently keeping a small clinical consultation. Dr. Lee is a psychotherapy-process researcher focusing on cross-cultural clinical practice in community mental health. Using critical theories in language, discourse and power, her research focuses on everyday interactions in clinical practice and simulation-based learning in social work education. Analyzing social policy and media studies, her research also explores how policy and its underlying politics construct dominant discourses that impact immigrants and refugees in a global neoliberal era, and theorize Canadian multiculturalism and welfare state. Dr. Lee is the Factor-Inwentash Chair in Social Work in Mental Health & Health.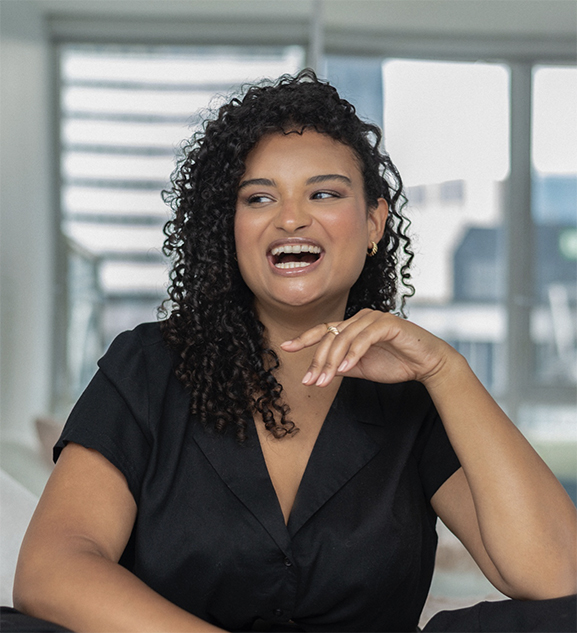 Vilmara Lucas
Vilmara is a registered social worker, private practitioner and PhD student at the University of Toronto's Factor-Inwentash Faculty of Social Work. Her research delves into the mental health experiences of Black Immigrant Workers in Ontario's post-pandemic job market. With a strong background in Toronto's diverse communities, including government, non-profits, and private practice, she brings a holistic perspective to her work. Currently, Vilmara specializes in serving Portuguese-speaking immigrants in her private practice, aiming to provide comprehensive support tailored to their needs. Her journey blends research, practice and advocacy to enhance wellbeing and opportunities of immigrant communities.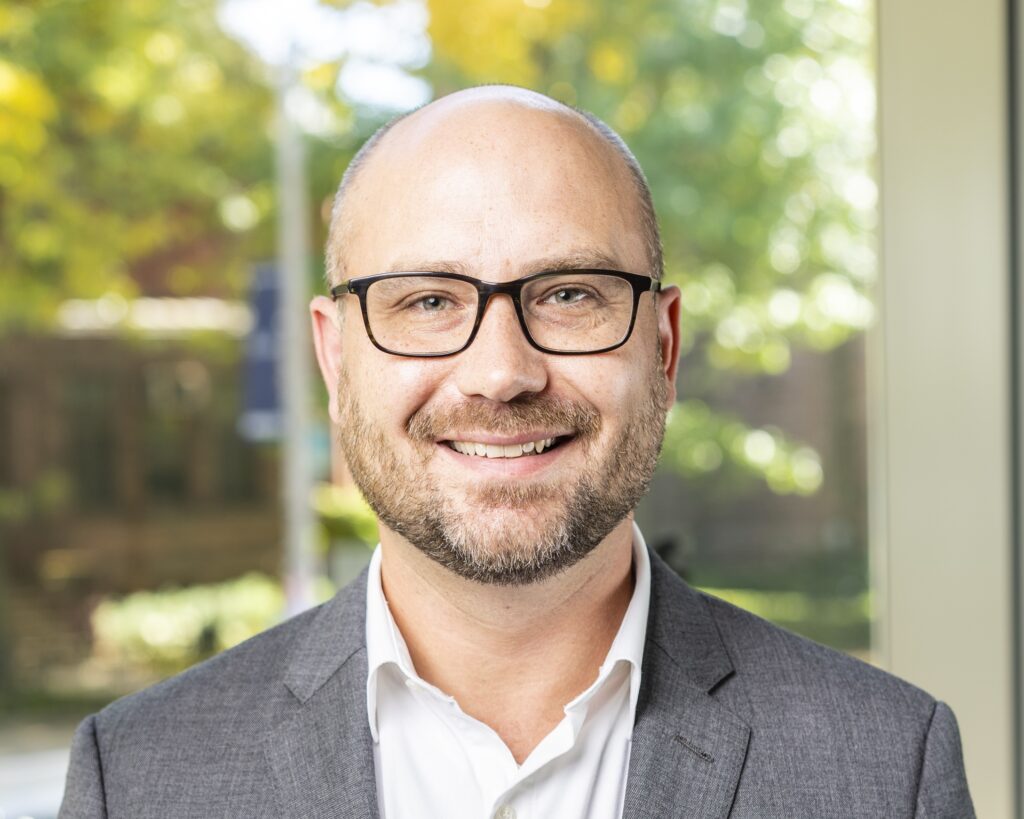 Michael Shier
Micheal Shier is Associate Professor, MSW Program Director and the Field of Study Coordinator for the Human Services Management and Leadership field of study. He is also the coordinator for the Certificate program in Human Services Management and Leadership with the School of Continuing Studies, University of Toronto, and the faculty lead for the FIFSW Student Leadership and Mentorship co-curricular program. Dr. Shier's program of research helps to optimize social service delivery and improve social outcomes for vulnerable social groups, enhances the capacity of nonprofit leadership within our community, and supports local social welfare and community economic development. Specifically, his research focuses on organizational development in human service organizations.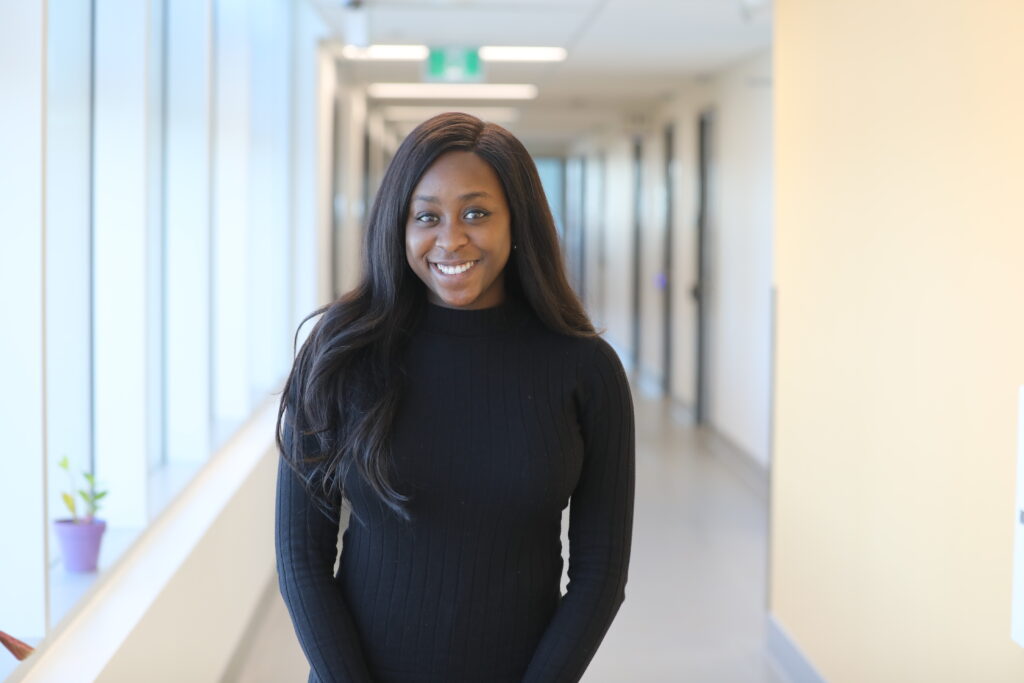 Tolulola Taiwo-Hanna
Tolulola Taiwo-Hanna (Tolu) is a PhD Student and research coordinator at the Factor-Inwentash Faculty of Social Work at the University of Toronto. She holds a Master of Social Work (MSW) degree, with a concentration in human service management and leadership from the University of Toronto, and she received her Honours Bachelor of Social Work degree with a minor in Psychology from the University of Windsor. Some of Tolu's research interests include social work practice with diverse populations, trauma and mental health, racism and racial microaggressions in human service organizations, organizational development, and social work leadership. She is a research coordinator for the Black Health Equity Lab (BHEL), and she is a social worker at the Centre for Addiction and Mental Health (CAMH) in the Acute Care Program.
Shawnette Thompson
Over the past 15 years, Shawnette Thompson has gained extensive experience working with individuals from diverse intersectional backgrounds in various settings, including universities, group homes, legal environments, treatment centers, and community mental health agencies. This has provided her with a deep understanding of the complexities of human behavior and the diverse needs and contexts that individuals face. Shawnette serves as the Supervisor of Clinical Affairs at the University of Toronto's Talk It Out Counselling Clinic, where she focuses on supporting the learning and development of student therapists. As a cisgendered woman of second-generation Afro-Caribbean heritage, she recognizes and values the importance of equity, diversity, and inclusion, takes pride in celebrating her own intersecting identities and wholeheartedly embraces and supports the identities of those she works with.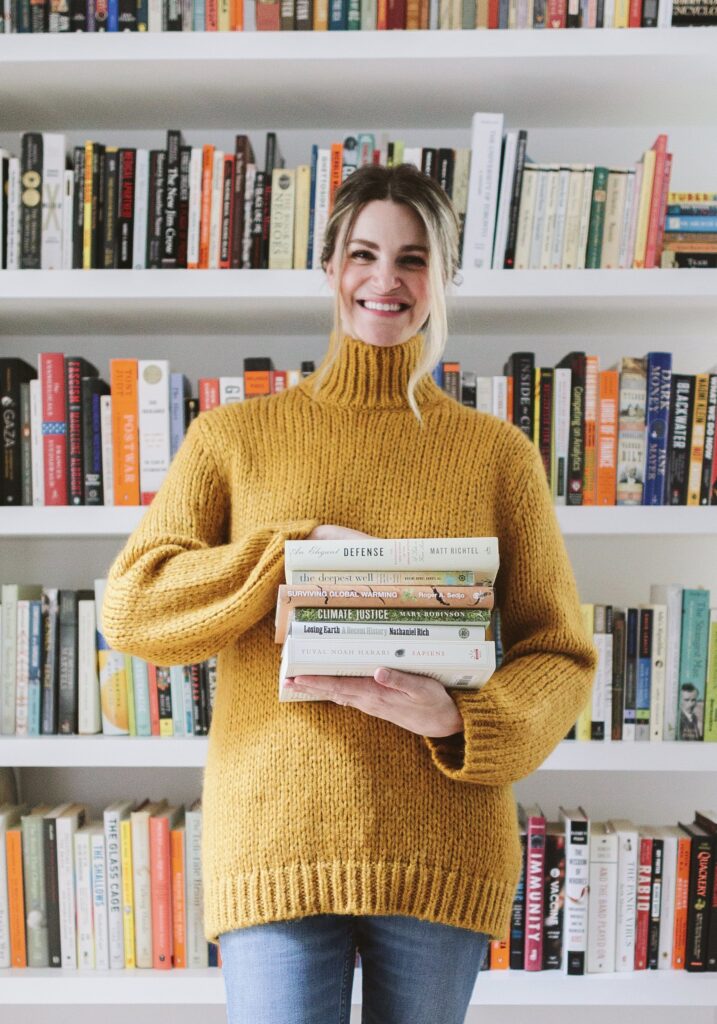 Keri West
Keri West is a PhD Candidate at the Factor-Inwentash Faculty of Social Work. Her dissertation is focused on the relationship between adverse childhood experiences and inflammation in later life. Keri's work within the Canadian healthcare system spans policy and practice, in the areas of knowledge mobilization, government relations, and medical social work.