Esme Fuller-Thomson and Mabel Ho uncover factors linked to optimal aging
Categories: Esme Fuller-Thomson, Faculty, Students

As we head into the new year, Esme Fuller-Thomson, professor at the Factor-Inwentash Faculty of Social Work and doctoral candidate Mabel Ho, have some optimistic news to share: many older adults are thriving physically, mentally and socially at age 80 and beyond.

The study, led by Ho, followed more than 7000 middle aged and older Canadians for approximately three years to identify the factors linked to well-being as we age. More than 70% of the sample maintained their excellent state of health over the study period, including approximately half of those age 80 and above.

And while there are some things we can't change as we age — like our genes or the fact that the older we are, the more likely, we will get ill — their research identified quite a few things we do have control over. Fuller-Thomson recently shared these findings with Healthing.ca.

Writes Karen Hawthorne for Healthing:
Three-quarters of the respondents who were aged 55 to 64 at the start of the study period maintained excellent health throughout the study. Among those aged 80 and older, about half remained in excellent health.

"We were delighted to see that so many people were doing well," she says. "We normally think when you're over 80, it's a downward trajectory. Eventually people are going to get ill, but to see that so many people were doing well gives us a lot of hope.

While the observations of good habits like weight management, not smoking, physical activity and social connectedness are not surprising, the point is that people have the ability to stave off mental, cognitive and emotional decline.
> Click here to read the full article.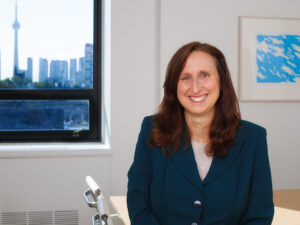 Esme Fuller-Thomson has been Director of the Institute for Life Course and Aging since 2016. She is a full professor at FIFSW with cross-appointments to the Department of Family & Community Medicine and the Faculty of Nursing. Fuller-Thomson has published more than 150 peer-reviewed articles on the long-term health impacts of adverse childhood experience, grandparents raising grandchildren, social determinants of disability among older adults and immigrants' health.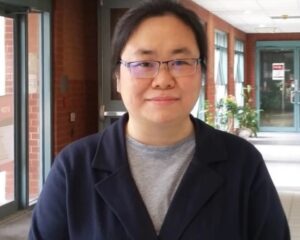 Mabel Ho is a Registered Social Worker who has worked in the field of gerontological social work for over 20 years. Her research and practice interest focuses on the health and wellbeing of older adults. Ho completed her Master of Social Work at the University of Toronto and her Bachelor of Social Work and Bachelor of Science (Biology) at the York University. Her PhD research at the Factor-Inwentash Faculty of Social Work focuses on factors associated with successful aging.