CTV News and The Varsity interview Lin Fang about rising anti-Asian racism
Categories: Faculty, Lin Fang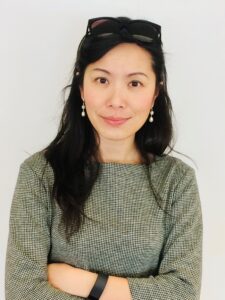 Factor-Inwentash Chair in Children's Mental Health, Associate Professor Lin Fang was interviewed by both CTV News and The Varsity about rising experiences of anti-Asian racism and ways of coping in the wake of the horrific murders in Atlanta that took place on March 16, and have occurred in the context of increasing anti-Asian racism in both Canada and the United States.
"I was angry and frustrated as these attacks, which have long existed, have been rising to a new level since COVID began, but it did not really generate much public attention and interest, until the Atlanta shooting," Fang told the Varsity. "Anti-Asian racism is not new, but it took mass murder to justify its existence."
CTV News spoke to experts about how to deal with anti-Asian Hate. Fang and others emphasized the importance of self care, having a community of support, and collective actions.
"There is a community supporting me, where people not only have shared experiences but also shared interests where people want to do things together," she said. "It also brings hope in a time like this."
> Click here to read the CTV News article
> Click here to read The Varsity article
> Click here to reach FIFSW's statement of solidarity against anti-Asian racism