Canada is falling behind in dementia care, according to new CanAge report
Categories: Faculty, Leadership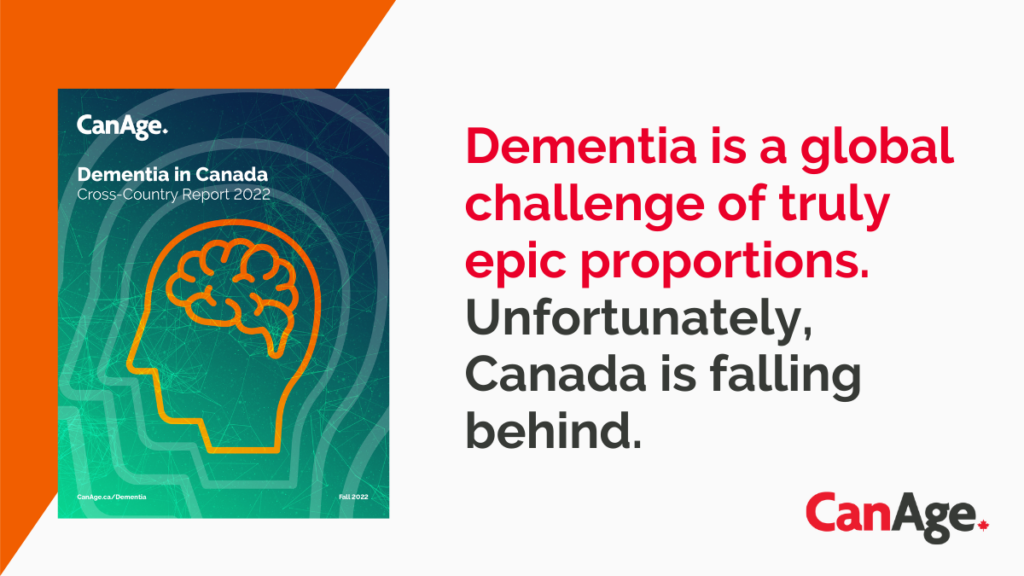 CanAge has released a new report on Canada's progress in meeting the goals set out in its National Dementia Strategy and the standards for addressing demential outlined by the World Health Organization.
CanAge is a national seniors' advocacy organization founded by Laura Tamblyn-Watts, an assistant professor (status) at the Factor-Inwentash Faculty of Social Work and fellow at U of T's Institute for Life Course & Aging. Non-partisan and backed by a pan-Canadian membership base, CanAge works to improve the lives of older adults through advocacy, policy, and community engagement.
"We wanted to find out where Canada is on the path to making this country dementia-inclusive," writes CanAge on its website. "We wanted answers for the individuals, caregivers and social service sector workers who are increasingly raising their voices in desperation."
The report, Dementia in Canada: Cross-Country Report 2022, is the first of its kind in Canada to provide an overview of progress made in each province and territory in preparation for the rapidly growing rate of dementia. It also looks at the federal government's role in stewarding and funding a collaborative approach to this important work.
> Click here to read the full report
---
Related: