Announcing "My Photo My Day" a photo essay project for GTA youth
Categories: Faculty, Lin Fang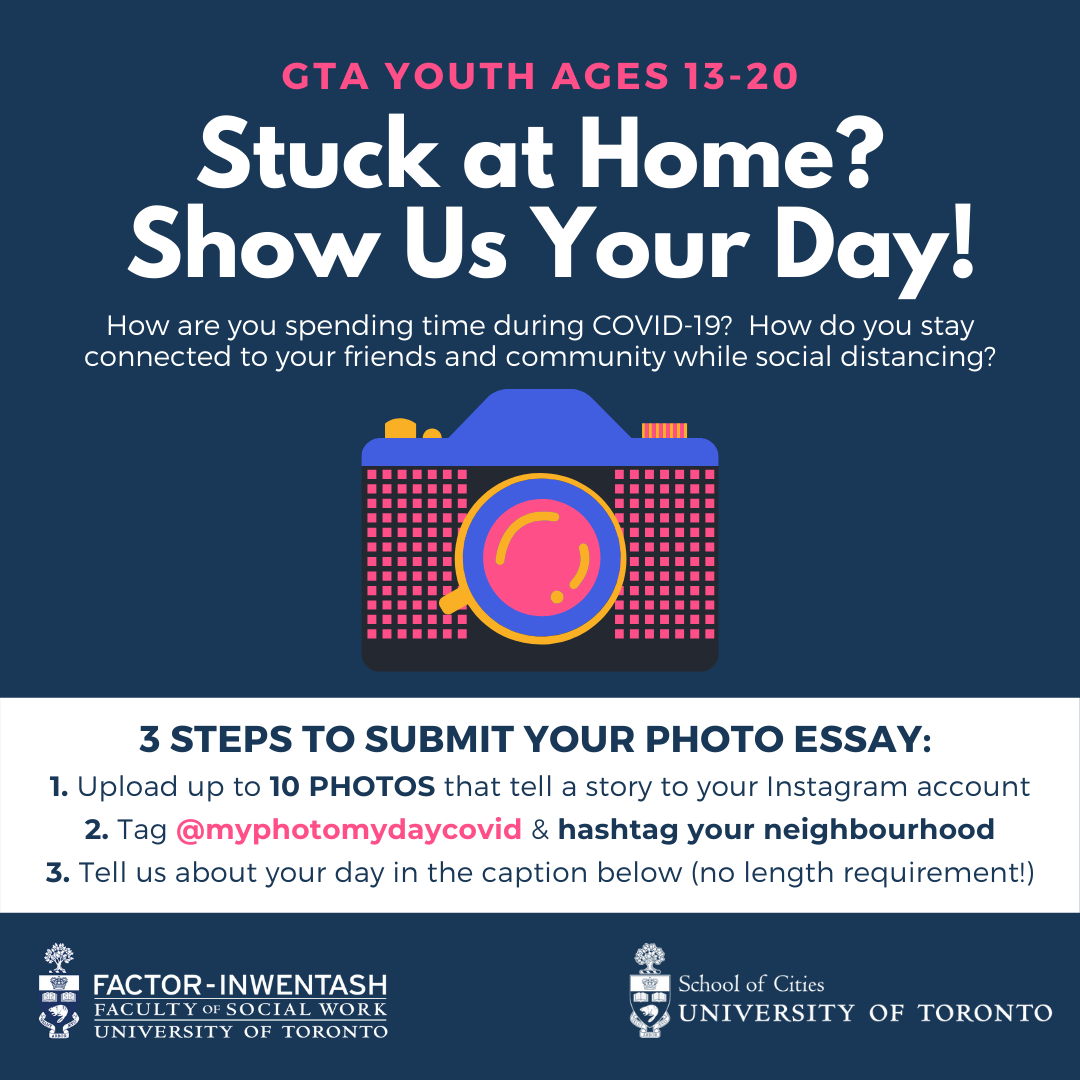 Attention youth ages 13-20 in the Greater Toronto Area (GTA)! From May to August 2020, we invite you to take photos of what your day looks like at this time and share your photo essays on Instagram. Use photos and captions to create your photo essay. With your permission, your photo essays will be exhibited on the project website. If you have any questions about the project, please email us at photoVyouth@gmail.com
SUBMIT YOUR PHOTO ESSAYS (MAY SUBMISSION PERIOD): MAY 13 – MAY 20
THREE STEPS TO SUBMIT YOUR PHOTO ESSAY:
1. Upload up to 10 PHOTOS that tell a story to your Instagram account

3. Tell us about your day in the caption below (no length requirement!)
My Photo My Day is a photo essay project led by Associate Professor Lin Fang with the support of the University of Toronto's School of Cities.