A day in the life of a social worker: FIFSW Field Instructors share insights and advice with students
Categories: Alumni + Friends, Faculty, Programs + Teaching

On October 4th and 5th, Field Instructors from  seven community organizations came to the Factor-Inwentash Faculty of Social Work to share their experiences and advice for new students interested in learning more about the profession. The panelists helped shine a light on the many opportunities available to those with a degree in social work.  

Here is a look at the panelists and just some of insights they shared. 
Ijaabo Mohamed, Child and Family Cou
n
sellor, Delta Family Resource Centre

Ijaabo works as a Child & Family Counsellor at Delta Family Resource Centre, providing virtual and in-person therapy services for individuals and families in the Etobicoke area, with a specialization in child & youth counselling, parent-child relationships, and art & play therapy. Ijaabo received her Master of Social Work degree from the University of Toronto in November 2022. 
"I actually started working at Delta through a placement that I got as an MSW student at U of T last year. What really attracted me to Delta was working with Black and racialized populations. That's something that I always prioritize, because I feel I can make the biggest impact in my own community, where people look like me. So even though I hadn't heard of the agency before, I still decided to go for it — and it really paid off. I'm still working there two years later." 
---
Máiri McKenna Edwards, Coordinator, Diversity, Equity & Student Experience; OISE, Curriculum, Teaching & Learning Department 

Máiri is descended from both displanted peoples (Jamaican) and uninvited settlers (Irish & Scottish) and lives on Kaswentha—Two Row Wampum or Tawagonshi Treaty—territory.  Here at U of T, she spent 7 years reimagining what so-called equity education could be outside of the classroom with students from across the St. George campus. She is now working in OISE's Curriculum, Teaching & Learning Department, as Coordinator, Diversity, Equity & Student Experience, with a focus on student experience and again pushing beyond equity.  
"For me, my work is about people and communities, and figuring out how to deal with, and really meaningfully work within, big structures. Students can come and have a conversation with me about something that happened in class: 'I think maybe I caused harm;' 'I experienced harm;' I'm not sure what's going on;' 'I'm having a hard time concentrating;' 'help!' My day consists of: 'what do we do about that?' Sometimes it's admin; sometimes it's program planning; sometimes it's having pre-placement chats. For example, we will have pre-placement chats for folks who are members of the 2SLGBTQ+ community to talk about the experience of going into the education system, where you may be teaching someone who thinks you don't exist. We also work with student leaders and have a million meetings — but they're great meetings! I might be meeting with faculty who are worried about a student, and they're not quite sure what to do. I might be running programming. I might be doing workshops. I might be doing a guest lecture. The days are full and multifaceted."   
---
Maureen Pangan, Manager of Client Programs – Clinical at the Canadian Training Institute:

Maureen Pangan has over 15 years of experience working with various age groups and cultural demographics addressing violence, sexual assault, healthy relationships, immigration, newcomers, and mental health concerns. She also has her own private practice where she provides hope and inspiration in a safe environment so individuals can become a positive agent of change in their lives. She facilitates workshops on anger management, intervention and prevention, cognitive behavioral therapy, case notes writing, and presentation skills. 
"If there's a couple of things that you get from me today is, I hope it's an understanding that to be a good social worker, you have to understand the work-life balance. I really believe it takes a village. I could not do the work I do without the support of my family, the support of my partner, the support of my colleagues, I really encourage you to find that support system for yourself as you progress through your career and your education." 
---
Sandra Seaborn – Senior Director of Programs, Yonge Street Mission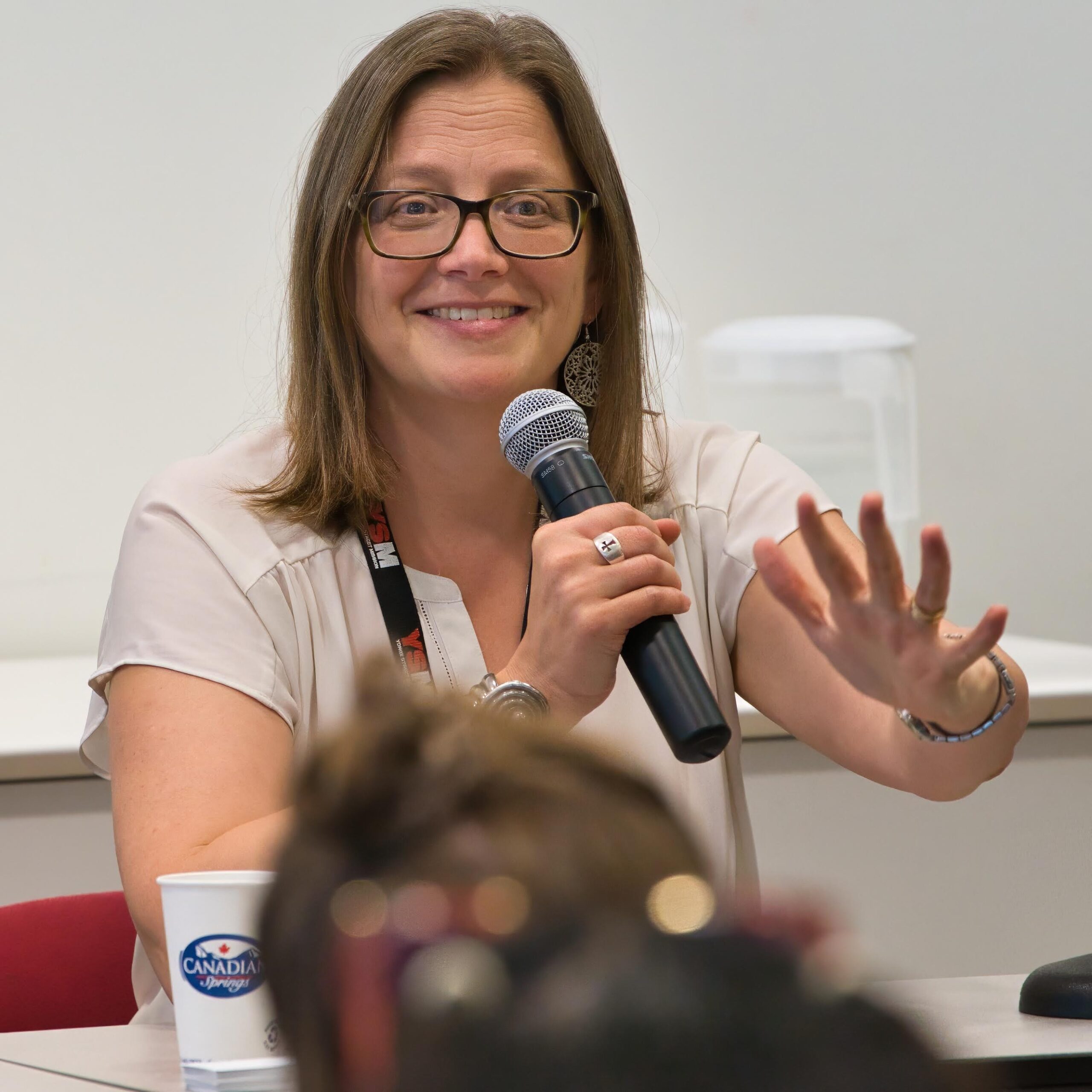 Sandra Seaborn is the Senior Director of Programs for Yonge Street Mission (YSM), where she provides strategic oversight to programs that motivate and equip street youth, families in crisis and adults living with low incomes to physical, emotional, spiritual and economic wellbeing.  Her previous non-profit experience includes founding a transitional shelter for women in New York City. She holds both MSW and MDiv degrees and has been an ordained Anglican priest since 2009.  
"Last year we had an MSW student from FIFSW do direct client care as part of their placement with us. We have a small housing building with 26 rent-geared-to-income units, where we provide community support. Half of the people are in a transitional program and half are permanent tenants. The participants in the transitional program need a lot of support to try to find where they might live next. Staying with us for up to three years is a very important step on their journey, but people can feel quite helpless given our housing crisis. When you have a very limited income, the choices are just not there.  The FIFSW student provided encouragement, hope and practical next steps daily." 
---
Areefah Dukhi, Naseeha Mental Health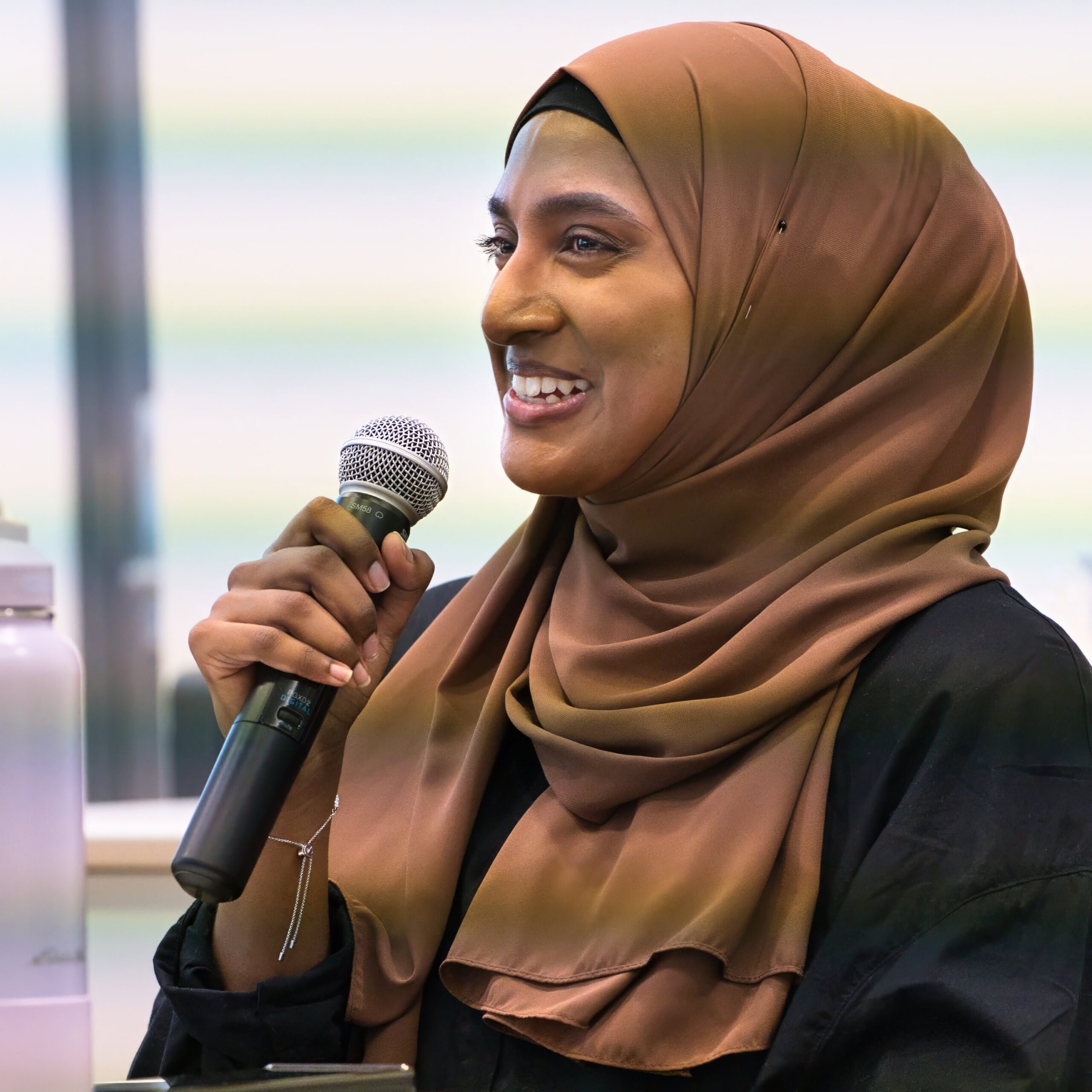 Since graduating in 2019, Areefah Dukhi has worked with non-profit organizations supporting vulnerable youth in low-income communities. She has also worked in a psychiatric inpatient care unit helping to stabilize youth with complex mental health needs. Since 2021, she has worked with Naseeha Mental Health in multiple capacities, starting as a volunteer counsellor on the helpline. She has been working there full time since 2022 supporting social work practicum students completing their placement as well as different departments of the organization to provide best possible services to the Muslim community. 
"I work primarily with the Muslim community. When I graduated, I didn't think I would have the chance to support my community, but now I'm able to do that through the organization that I work with: Naseeha Mental Health. One of the main initiatives at Naseeha, is the counseling line. A lot of people call in with a multitude of different mental health issues. When the London attack happened, a lot of individuals called into the helpline because they knew that they would have somebody on that other end that likely had a shared experience of what they were going through. A lot of our youth are also dealing with an identity crisis as they try to balance their identities as Muslims and as youth of color with the Western identity, which can be difficult due to fear of being not fully accepted. With the possibility of facing stigma from the community and a lack of specialized support for the Muslim population, a lot of people aren't willing to talk about what's going on, so they are able to call in and finally have someone ready to hear them and help guide them through whatever it is that they're going through."  
---
Frank Chu – Social Services Consultant,
The Salvation Army Territorial Headquarters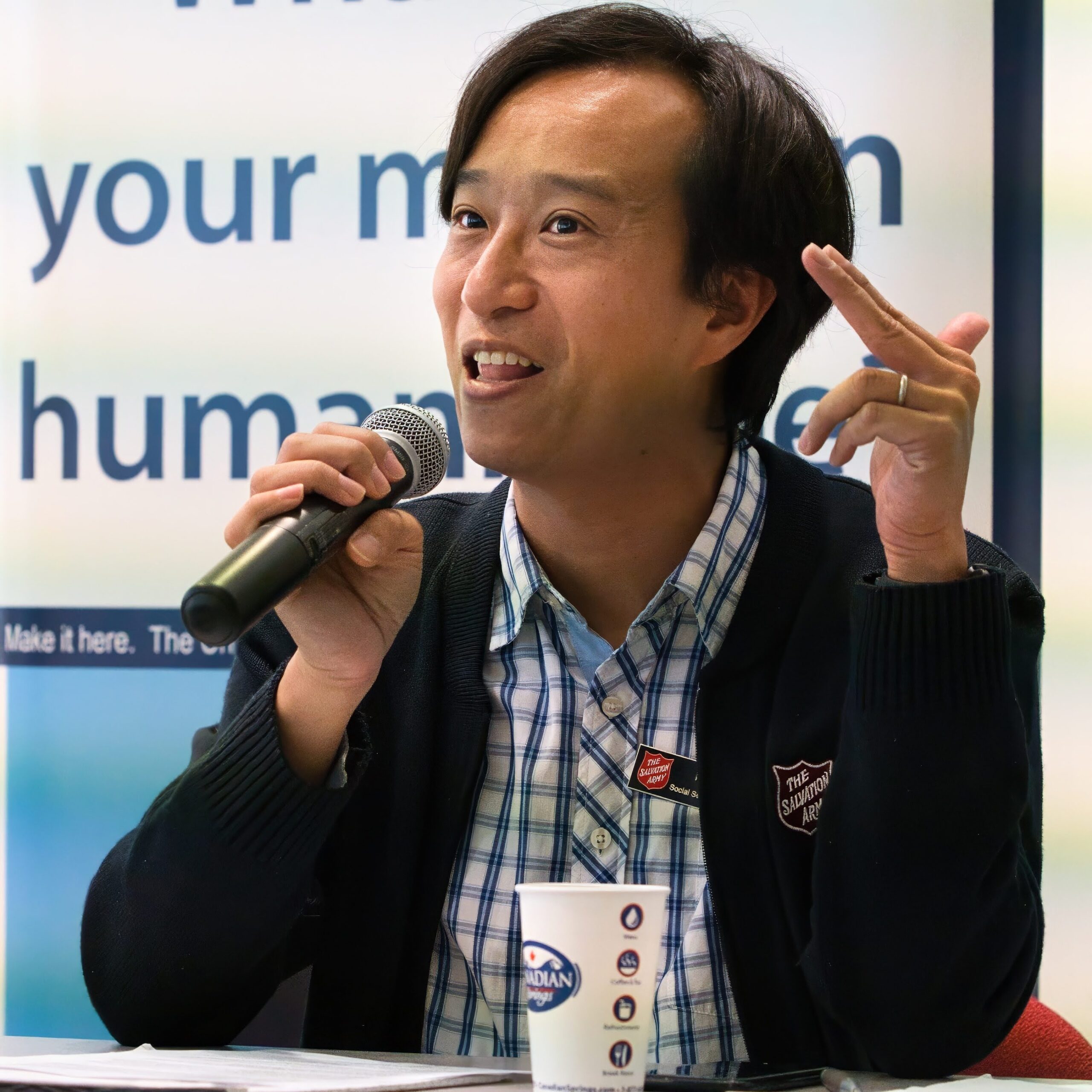 Frank is responsible for managing The Salvation Army internal national accreditation program for over 85 units in Canada and Bermuda. The Salvation Army provides a variety of social services such as homeless shelters, food banks, substance abuse treatment, correctional service, abused women care, mental health services, developmental services and senior care. Frank also provides consultation to various social services units with a focus on food banks, poverty reduction and community services centres.  
"I think one of the important things I would encourage you to consider is to be open minded in terms of the kind of things that you want to do. Open yourself up to trying and learning new things in your career, even if you are set on certain types of setting and practice areas. Your career path may change. Consider community settings and reach out to folks — social workers, we love to talk. Keep on learning. Opportunities will come up. Challenge yourself to try something new." 
---
Michelle Boyd, Assisted Living Manager, Christie Gardens Apartments & Care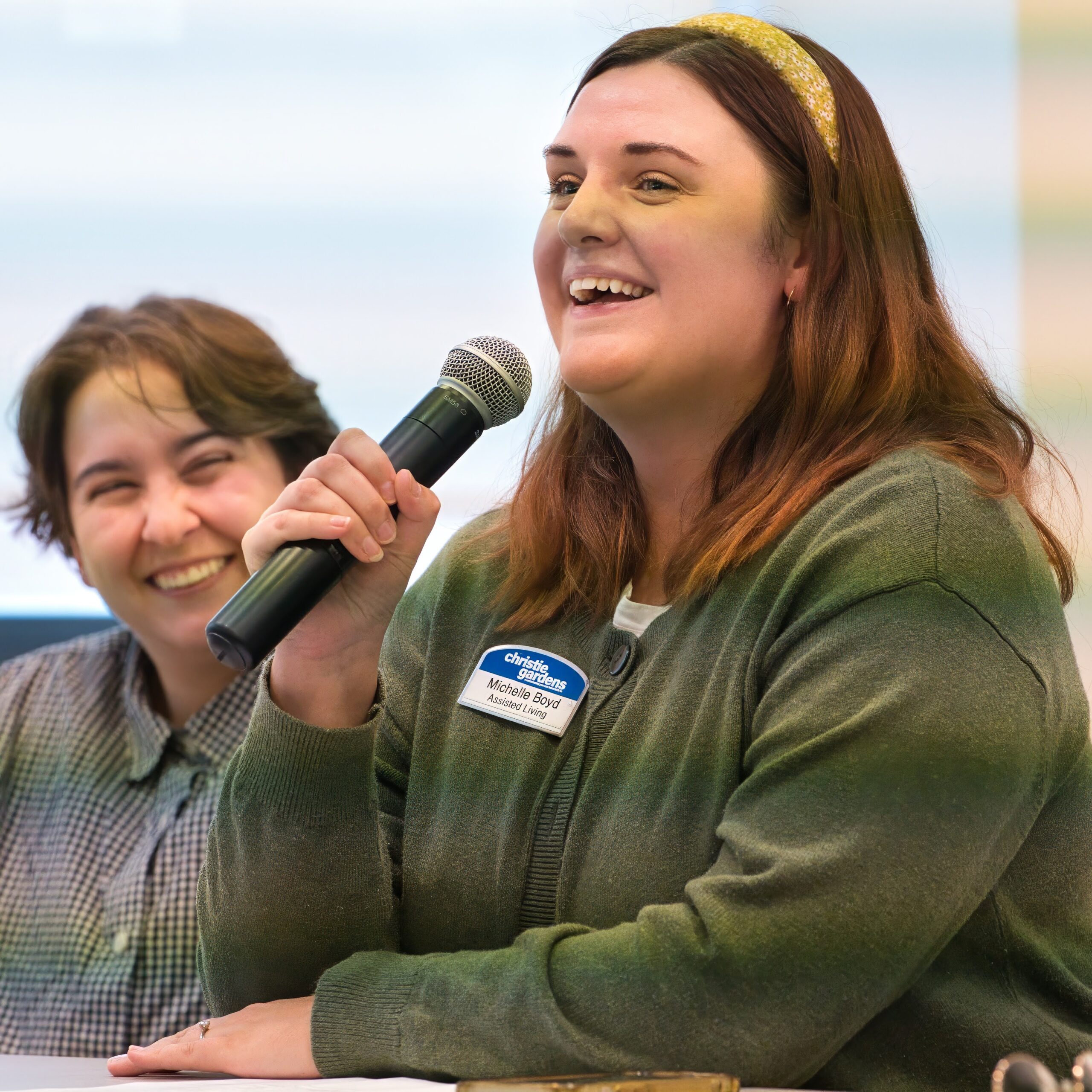 Michelle Boyd is the Assisted Living Manager at Christie Gardens Apartments & Care – a non-profit retirement home located in Toronto. She is passionate about challenging ageism, building community, and providing dignified, person-centered care. In her role, Michelle collaborates with residents, families, care partners, and a diverse interdisciplinary team to support residents as they age in place.  
"I really value face-to-face relationships with the residents. That's where my cup is filled: being able to work somewhere that has time to build those relationships, seeing someone walk down the hallway and know what's going on in their life, knowing if their partner is struggling, or their friend is ill, being able to support people one-on-one. Other challenges that our residents face, as you could imagine are ageism, ableism, and just basically, capitalism. It's expensive to get old. Helping families navigate those challenges is something that I do a lot — exploring options of how to age in place safely and supporting people to live healthy, whole lives. A lot of people judge older adults and make assumptions about what decisions they can make. It's important to push back and say, hey, why are we talking to this person's power of attorney and not them directly? People make assumptions. Prioritizing consent and capacity was something I learned here at U of T." 
---
Sydney Gilchrist – CANVAS Arts Action Programs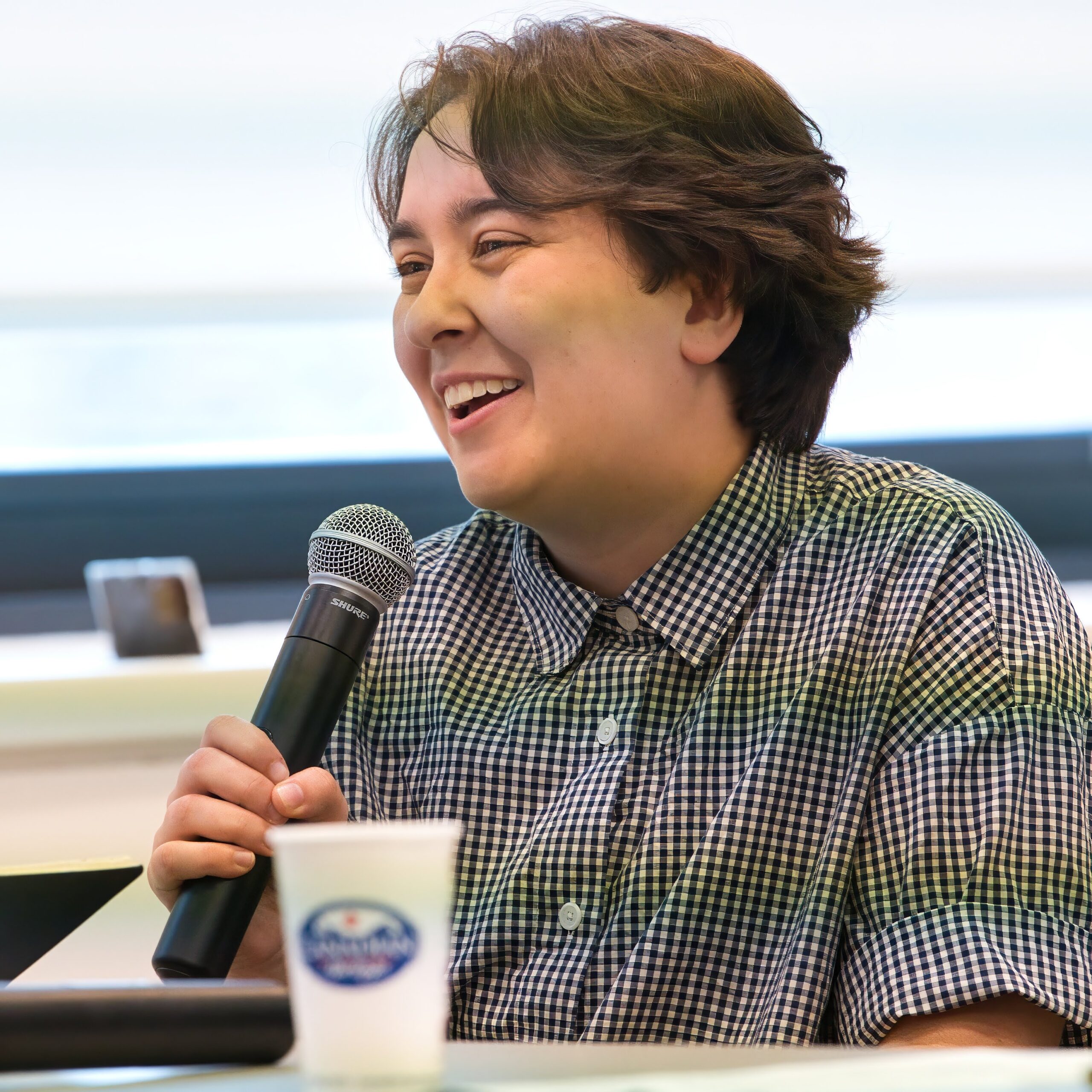 Sydney Gilchrist is a registered social worker and psychotherapist with a Master of Social Work from the University of Toronto. Syd is the Adult Programs & Clinical Support Manager with Canvas Arts Action Programs, a non-profit that leads empathy-based education on topics including 2SLGBTQ+ inclusion, gender equity, and consent. Syd maintains a private psychotherapy practice working with trans adults as well as providing secondary assessments for transition-related surgeries and mental health assessments for 2SLGBTQ+ refugee hearings.   
"Canvas is really grounded in the fact that our whole team works from lived experience. A lot of what I do is really working to ensure support not just for our participants in our programs, but also for the team doing the work. We review every program that will run from a trauma informed perspective to make sure that our programs aren't risking further harm, or at least that we're being as harm reductive as possible for our participants. There's also a lot of advocacy within communities. We work very closely with school boards, and right now, there's some quite intense conversations happening about bringing this education into school spaces, so there's a lot of work around communicating human rights in many different spaces. One of my favourite programs is called Back Talk: Voices Against Violence. It's a program for queer survivors of sexual violence out of shelter systems. I get to co-facilitate that with a poet. It's a really exciting collaboration, but just one example of our community programs." 
---
Learn more about FIFSW's practicum.