Invisible Wounds: Stories of Survivorship foregrounds the experiences of those who have lost loved ones to homicide violence in Toronto
Categories: Faculty, Research, Tanya Sharpe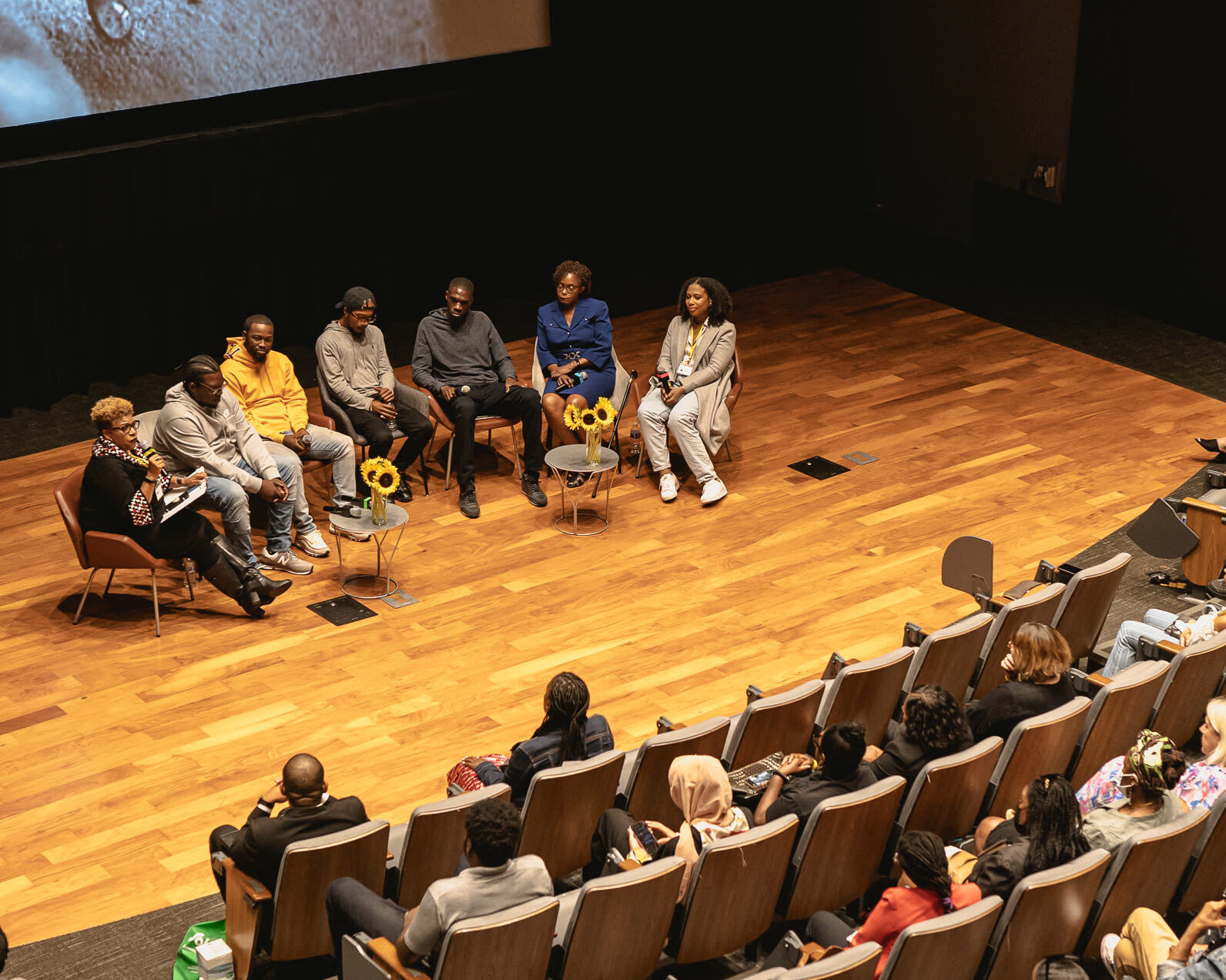 On September 13, The Centre for Research & Innovation for Black Survivors of Homicide Victims presented Invisible Wounds: Stories of Survivorship at Innis Town Hall.
After a warm welcome from The CRIB's Director, Associate Professor
Tanya Sharpe
, Professor
Barbara Fallon
, U of T's Associate Vice-President, Research, provided opening remarks, followed by greetings from
Mitzie Hunter
, Member of Provincial Parliament for Scarborough-Guildwood.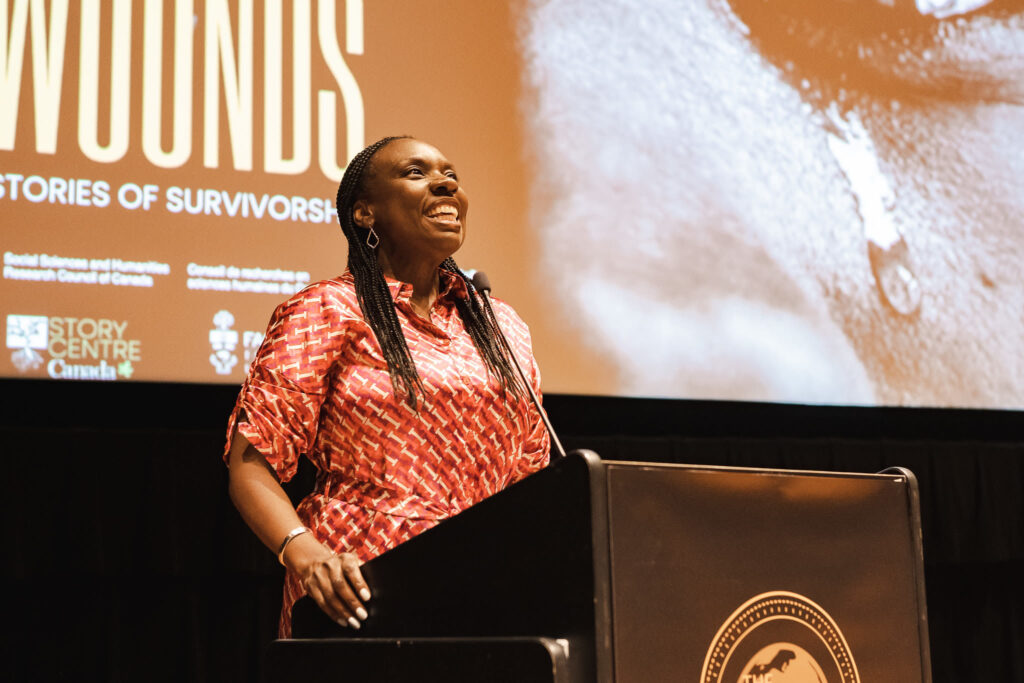 The event showcased a screening of short films by young Black men who lost family and friends to homicide in Toronto. The films were created as part of a project led by The CRIB in collaboration with the Story Centre and key community-based organizations.
Funded by the Social Science and Humanities Research Council, the project engaged African, Caribbean, and Black (ACB) survivors of homicide victims in digital storytelling in order to better understand the impact of murder on their wellbeing, their coping strategies and the unmet needs of ACB Canadian survivors of homicide victims in Toronto.
After the screening, the digital storytellers joined Associate Professor Tanya Sharpe on stage for a panel discussion, along with FIFSW alumna and CRIB researcher/Invisible Wounds Project Coordinator, Jheanelle Anderson, Neighborhood Ambassadors for the project, Gerard Meade, and Audette Shepherd, whose son Justin was murdered in 2001.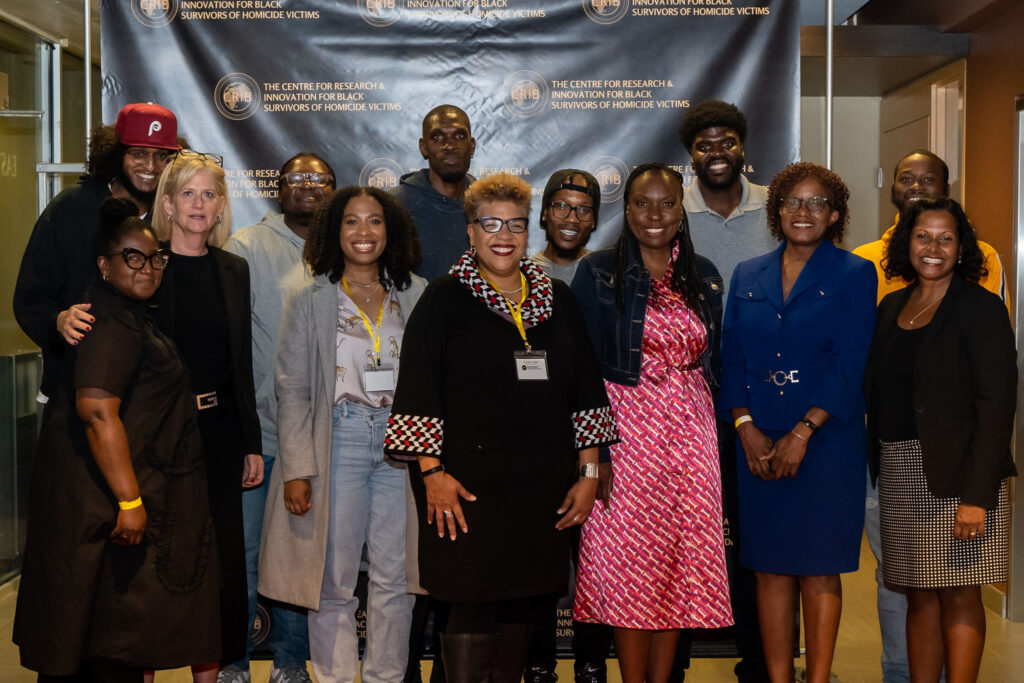 "The Invisible Wounds project was designed to hear directly from ACB survivors of homicide victims about the impact of experiencing the homicide of a loved one on their mental, physical and spiritual wellbeing and explore ways to cope with these traumatic experiences," says Sharpe.
"At the film screening, project participant DeShawn Hibbert stated that being a part of the Invisible Wounds project allowed him to not just identify what he was experiencing as grief but to 'deal with it on a deeper healthier level' with the support of project participants and team members."
Future community screenings are being planned.
Invisible Wounds is just one of a number of impactful projects underway at The CRIB. Launched in 2019, The CRIB works for and with survivors to develop innovative research, restorative policy, and culturally responsive practice to respond to the needs of Black survivors of homicide victims throughout our global communities — ultimately enhancing the ability of survivors to not just survive the homicide of a loved one but thrive in the aftermath of these traumatic experiences.
---
Related: