100 years later, Mount Sinai Hospital continues connecting the community with care
Categories:
Alumni + Friends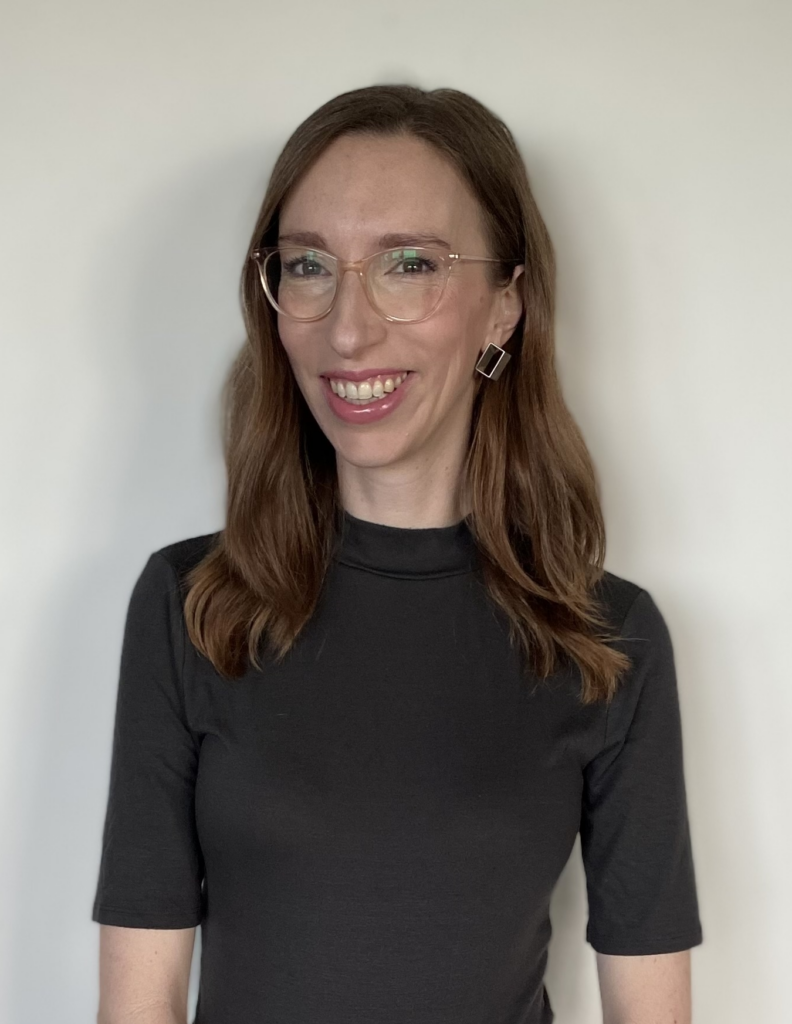 On a typical day, Mount Sinai Hospital social worker Rebecca Detje (MSW 2010) might be coordinating out-of-region addiction support, helping replace a lost citizenship document, securing a shelter bed for an unhoused patient and guiding a patient's family members through discharge planning for their elderly loved one.
"As a social worker in an acute care unit, a big part of my role is connecting people to the right resources, which makes a big difference to their longer-term outcomes," says Detje. "It's rewarding to work together with patients and families to help make a small but very meaningful impact on their lives."
As Mount Sinai Hospital, part of Sinai Health, celebrates its 100th anniversary this year, Detje feels inspired and grounded in its longstanding values of service to others, care for society's most vulnerable and support for the health of the greater community.
The hospital now serves a diverse community in Toronto and across the province. It was first conceived in 1913, when four women from Toronto's Jewish community began raising money door to door for a hospital that would care for the city's growing and underserved Jewish immigrant population, while providing Jewish doctors with a place to practice medicine.
Established as The Hebrew Maternity and Convalescent Hospital, it later became Mount Sinai Hospital. In 2015, Mount Sinai Hospital, Hennick Bridgepoint Hospital, the Lunenfeld-Tanenbaum Research Institute, and system partner Circle of Care joined to form Sinai Health, a leading academic health sciences centre delivering care in hospital, community and home.
As Detje and her colleagues help patients transition from acute care either back to the community or to another level of care, they do so in collaboration with interdisciplinary teams.
"Everybody has their specialty, so rather than looking at patients as parts of their illness, we're able to put the pieces together and approach each person more holistically," says Detje. "We have a greater understanding of what illness might mean to our patients' lives outside the hospital, and we can provide a more robust care plan."
Detje first experienced working in a hospital setting as a student at the University of Toronto's Factor-Inwentash Faculty of Social Work.
"I still reflect on things I learned in my placement, which was over 10 years ago," she says. "It took the training from theory to the real life – because talking about grief and sitting with a family in grief are two very different things."
Through another U of T practicum in an organization helping adults adjust after a brain injury, Detje also gained an understanding of the challenges within a community care setting. This experience helps her collaborate effectively with community partners.
"We see a lot of poverty, housing insecurity and social isolation, and it can be a real challenge to connect people who have very complex needs to what are often limited or even unavailable community supports," she says, noting the importance of collaborating with community providers.
"I spend a lot of time on the phone. I do a lot of paperwork. That's the less glamorous aspect of social work, but it is so essential," says Detje. "You have to have patience and be persistent. You have to advocate – and sometimes that means being on hold."
By Carolyn Morris
---
Related: