Transforming Health Systems: Advancing Health Equity with Black Communities
March 4, 2024 @ 12:15 am

-

1:15 pm
This event is for FIFSW students only.
About our featured speaker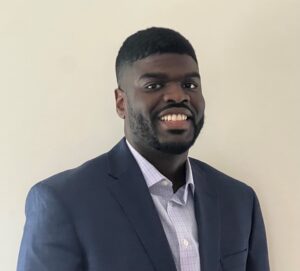 Kevin Haynes is the Senior Manager, Black Health Strategy for the Provincial System Support Program (PSSP) at the Centre for Addiction and Mental Health. He is responsible for leading the provincial expansion of the Substance Abuse Program for African Canadian and Caribbean Youth (SAPACCY), the first-ever Canadian hospital and community partnership focused on advancing care for Black youth. Kevin's role also includes supporting the advancement of health equity for Black communities via PSSP's role in supporting Ontario Health's Mental Health and Addictions Centre of Excellence's Provincial Clinical Programs portfolio, as well as supporting the advancement of Ontario's Black Health Plan. Kevin is also the Co-Chair of the Mental Health and Addictions Advisory Panel (MHAAP) with the Toronto Police Services Board. In this capacity, he provides leadership to the panel, which has a mandate to review, provide advice and make recommendations to the Board related to monitoring and evaluating the implementation of Toronto Police Service's Mental Health and Addictions Strategy, and other matters related to policy involving mental health and addictions issues.
About The Health Equity Grand Rounds
The Health Equity Grand Rounds focuses on equity issues related to health and mental health practice. It involves talks by experts focused on key themes in the field. There will be 5 Grand Rounds scheduled in the 2023-2024 academic year. FIFSW students can earn a certificate of completion by attending a minimum of 4 rounds throughout the academic year. For any questions, please contact Peter Sheffield or Dr. Rachelle Ashcroft.