Micro-Aggressions and Clinical Implications | Presented by the FIFSW Alumni Association
February 11 @ 6:00 pm

-

8:00 pm
The year of 2020 was the year that the world began to discuss the un-said. The historical and current day attacks of Anti-Black racism with system perpetuation of violence has left legacies of trauma, PTSD and the loss of lives for many Black Canadians. Canada's covert style of Anti-Black Racism has had an insidious impact as it penetrates the psyche and self-concept of the perpetrator and the victims. The overt acts of Canadian Racism has resulted in the violent policing of Black Canadian, the "Push Out" of Black students from the education system and the overrepresentation of Black Canadians in jail, government assistance, low income housing, and so on. Many members of the Black Community have begun to reach out for therapy to cope or recover from their lived experiences compounded by day to day experience of Racism.
This event will address the following questions: What are the therapeutic implications of Micro-Aggression? What are some of the best practices in supporting a Black client? What is allyship and how do we therapeutically assist clients to recover?
---
6:00 – 7:00 – Keynote lecture: Addressing Racial Microaggressions
Featuring: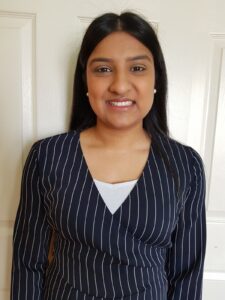 Natasha Prashad, Program Coordinator, Anti-Racism and Cultural Diversity Office, University of Toronto
Natasha Prashad has over six years professional, academic and community experience in the fields of equity programming, administration and research. She holds a M.A in Socio-Legal Studies from York University, with her research exploring the capacity of human rights education (HRE) principles to encourage intercultural understanding and respect for Indigenous knowledges in all levels of our education system. She firmly believes in the power of education and open dialogue as platforms for equity-seeking groups to have their voices heard as well as being focused on advancing intentionally inclusive initiatives in community and institutional spaces. In addition to providing administrative support to the Human Rights Office at the Toronto District School Board, Natasha has held the position of Research Assistant with the Department of Critical Disability Studies and served as the Coordinator for Committees and Student Outreach at York University. After joining ARCDO in October, Natasha is excited to be providing support in deepening the office's outreach with the student community, expanding educational resources and facilitating trainings.
The Anti-Racism and Cultural Diversity Office (ARCDO) within the Division of Human Resources & Equity, provides services to support University members in their efforts to foster environments that are intentionally racially diverse and inclusive through the advancement of equitable practices, education and training and the provision of complaints resolution supports on matters of race, faith and intersecting identities as guided by the Ontario Human Rights Commission.
7:00 – 8:00 – Panel Discussion
Featuring: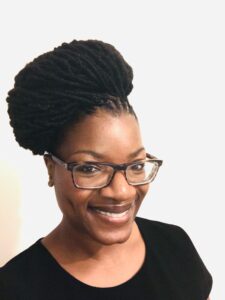 Kamilah Clayton
Kamilah Clayton is a Registered Social Worker and Psychotherapist, with over 10 years' experience working with children, youth and families in multiple settings. Kamilah utilizes an Identity Affirming approach to mental health and wellness for people of African descent/heritage, and her practice areas include: anxiety, depression, stress and racial identity. In addition to providing individual and family therapy, Kamilah facilitates learning opportunities around Black mental health for members of the African Canadian community, and organizations seeking to address the impact experiences of Anti-Black Racism have on staff and client wellness.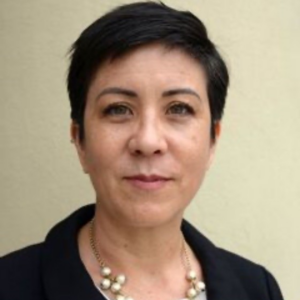 Yukimi Henry
Yukimi Henry is a seasoned clinical social worker and former lawyer, who has worked in a range of diverse areas such as criminal justice, international legal development, reproductive health care, community-based social services, mental health and education. Yukimi has spent the past number of years working in post-secondary institutions in mental health program development and delivery. She currently oversees the departments of Counselling & Student Well-Being and Student Conduct at George Brown College. Yukimi is deeply committed to the integration of AOP approaches in mental health policy and program design.
Moderated by:
Keith Adamson
Keith Adamson is an Assistant Professor, Teaching Stream at FIFSW. He holds more than 20 years of progressive senior management experience in clinical, management and professional practice leadership roles, as well as expertise in Clinical Governance at Mackenzie Health, Women's College Hospital, St. Joseph's Health Centre in Toronto, and Holland Bloorview Kids Rehabilitation Hospital. His management roles have expanded from providing a professional practice lens for the Social Work profession to being responsible for the professional practice of other health disciplines, as well. Keith currently sits on the executive committee of the Board of the OASW, in the role of Past-President.

This event is presented by the Factor-Inwentash Faculty of Social Work's Alumni Association.
---
In case you missed it…
On November 4, Assistant Professor, Teaching Stream Keith Adamson presented the the keynote address "Racism at the Front Lines" at the Ontario College of Social Worker and Social Service Workers 2020 Educational Forums.