Health Equity Grand Rounds: Indigenous Health Equity and COVID-19, with Dr. Suzanna Stewart
January 25 @ 12:15 pm

-

1:15 pm
About Dr. Suzanne Stewart, PhD, C.Psych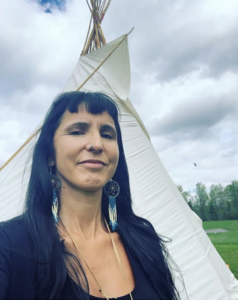 Dr. Stewart is a member of the Yellowknives Dene First Nation. She is a registered psychologist and Director of the Waakebiness-Bryce Institute for Indigenous Health at the Dalla Lana School of Public Health at the University of Toronto (U of T), where she is an Associate Professor in the Division of Social and Behaviour Health Sciences. She holds the TC Energy Research Chair in Indigenous Health. At U of T she is the current Advisor on Indigenous Research to Division of the Vice-President & Provost. She recently completed the Canada Research Chair in Aboriginal Homelessness and Life Transitions. Research and teaching interests include Indigenous health and healing in psychology (homelessness, youth mental health, identity, and work-life development), Indigenous determinants of health, Indigenous pedagogies in higher education and health sciences, and Indigenous research ethics and methodologies. She is committed to advancing Indigenous healing issues in academics, health practice, and policy.
All are welcome to attend!
FIFSW students who attend a minimum of 4 of 5 Health & Mental Health Equity Rounds will be provided a certificate of attendance in April 2022
Please contact Peter Sheffield (peter.sheffield@mail.utoronto.ca) with any questions and inquiries.