FIFSW Alumna Raluca Bejan presents the documentary "Trace" at Innis College
March 10, 2020 @ 7:00 pm

-

9:00 pm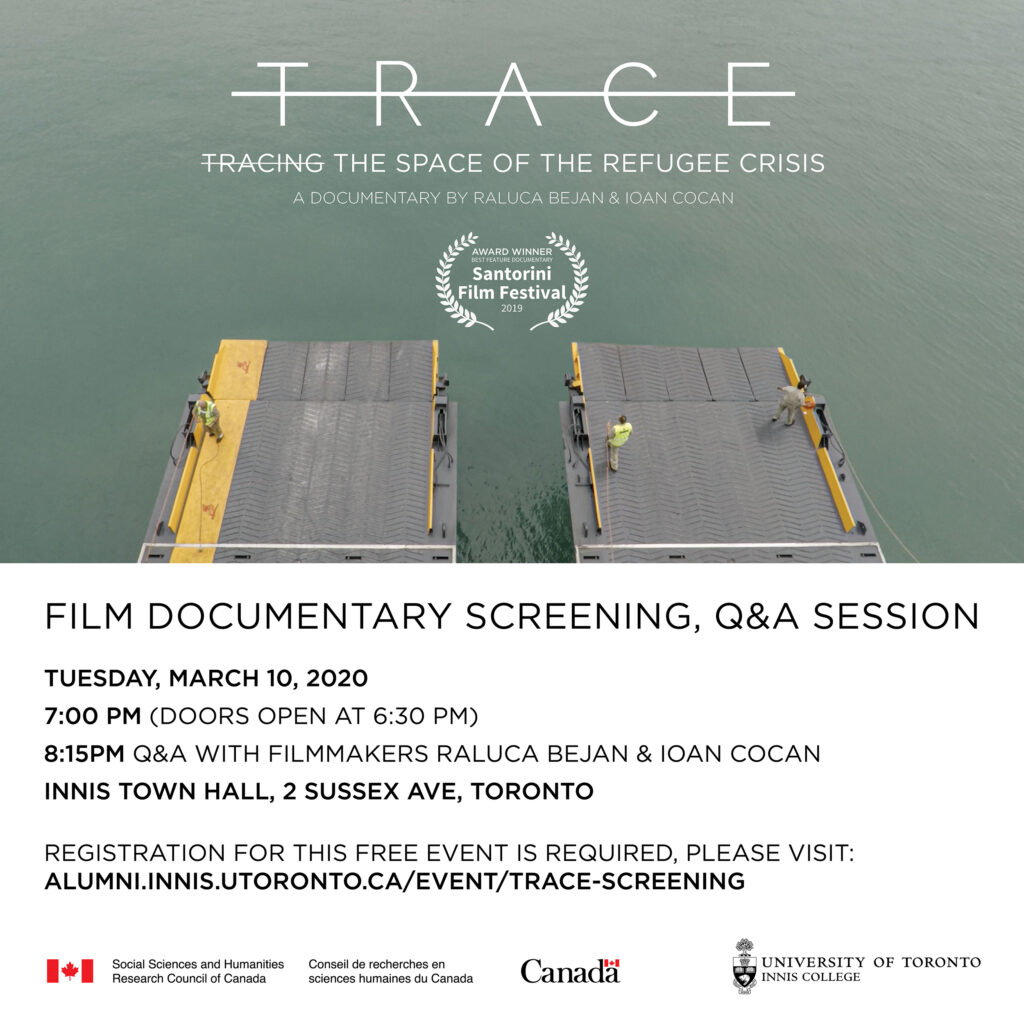 with directors Raluca Bejan and Ioan Cocan
Tuesday, March 10, 2020
7:00 pm (doors open at 6:30 pm)
Innis Town Hall, 2 Sussex Ave
On March 10th, Dalhousie University Social Work professor (and U of T MSW alumna) Raluca Bejan and co-director Ioan Cocan will present their award-winning documentary film "Trace" at Innis Town Hall. A Q&A style discussion will follow.
Registration for this FREE event is required.
About Trace:
Public accounts on the 2015 European refugee crisis covered the issue through an individualizing gaze placed on the refugee subject. The refugee in suffering, an experience witnessed by us all, as a spectacle, from the distance: Images of crowded tents, boats carrying overflowing numbers of people, children dying on Mediterranean shores. Trace turns the gaze outwards, scrutinizing the "space" of the crisis in which people seek refuge. Watch the trailer on YouTube.