FIFSW Alumni Association AGM & talk by Deborah Sinclair
July 15, 2020 @ 6:00 pm

-

8:00 pm
Due to the pandemic, the Alumni Association of the Factor-Inwentash Faculty of Social Work (FIFSW) is holding its annual general meeting (AGM), virtually, followed by a talk by Deborah Sinclair: "Critical Conversations for Ending Violence Against Women in 2020: Social Workers as Allies"
We invite each of you to participate and welcome all FIFSW alumni around the globe to join us.
Date: Wednesday, July 15, 2020
Time: 6:00pm—8:00pm
AGM Materials
Click on the links below to for more information [PDFs]:
About Deborah Sinclair: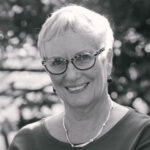 Deborah Sinclair is an intersectional feminist social worker in independent practice in Toronto, Ontario, Canada. Throughout her career in human rights, public health prevention, and social justice work, Deborah has worked in many different capacities—as clinician, writer, speaker, trainer, researcher, policy advisor and expert witness. She currently has a clinical practice in Toronto, Ontario specializing in work with trauma survivors and their families as well as professionals and advocates who suffer the effects of complex PTSD/VT/Burnout.
Deborah is a founding member of the Emily Stowe Shelter for Women, Women We Honour Task Force on Intimate Femicide and Luke's Place. In January 2003, she was appointed to the Domestic Violence Death Review Committee (DVDRC), an expert advisory committee of the Ontario Chief Coroner's office. The DVDRC is Canada's first death review committee and has served as a model for other provinces to encourage the development of a national strategy to end intimate femicide. She has served as an expert witness in more than fifty court cases.
Deborah works as a resource to assist professionals and advocates working with high risk populations to deal with compassion fatigue and resilience in their work settings including educators, crown attorneys, family law lawyers, police officers, paramedics, social workers, health care providers, child welfare workers, shelter staff and activists in a variety of social movements.
Deborah facilitates debriefings for individuals and groups experiencing a critical incident, and mediates to resolve staff conflicts, manage staff expectations and transform work settings into supportive, high performing sites of excellence.
From 2013 to 2014, Deborah served as a resource person for the National Task Force on Sex Trafficking of Women and Girls in Canada. She currently sits on the advisory board of the Canadian Centre to End Human Trafficking.
Deborah is the YWCA 2010 Woman of Distinction for Social Justice and on February 14, 2019 she successfully defended her doctoral dissertation titled—A Living History (1973-1993): How the Experiences of Early Activists Shaped the Violence Against Women (VAW) Movement in Ontario: A Case Study—at the Factor-Inwentash Faculty of Social Work, University of Toronto.