#ChooseToChallenge: Rupaleem Bhuyan and Margarita Pintín-Pérez highlight the structural violence facing migrant women
An article by Associate Professor Rupaleem Bhuyan and #FIFSW alumna Margarita Pintín-Pérez highlights the "call from migrant leaders to challenge systemic inequalities in our social, economic, and health care systems that are fueling the syndemics of COVID-19, gender-based violence (GBV) and systemic racism facing non-status, refugee and immigrant women."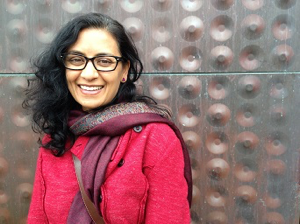 Write Bhuyan and Pintín-Pérez:
In their commentary published in BMJ Global Health, Stark et al (2020) argue that "the drivers and impacts of COVID-19 and GBV do not occur in isolation; rather, they present as a syndemic—each is made more destructive by the presence of the other." Although risk of illness from COVID-19 does not increases the risk of GBV, our public health and economic response to the COVID-19 pandemic have only magnified long-standing inequalities for racialized migrant women leading to higher rates of COVID-19 infection, loss of life, and more severe cases of gender-based violence (Scotten, 2021, February 11).
The authors argue that challenging "the systemic inequalities that are fueling the syndemics of COVID-19, gender-based violence, and systemic racism" is imperative. This includes supporting economic and labour campaigns as well as advocating for full and permanent immigration status.
Join us in advocating for a high quality, universal, Canada-wide Early Learning and Child Care system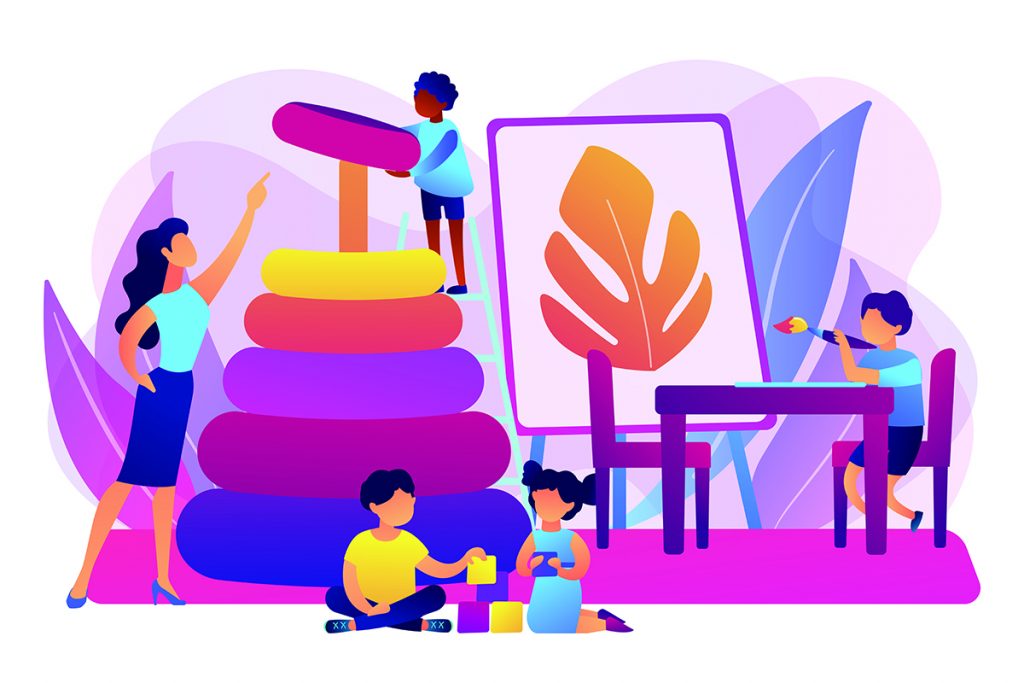 This March, as we celebrate Social Work Month — and International Women's Day on March 8 — the Factor-Inwentash Faculty of Social Work is proud to join alumna Margaret McCain and Professor Ramona Alaggia in advocating for a universal, Canada-wide Early Learning and Child Care system that will ensure no child is left behind.
Over the past year, we have witnessed the havoc that COVID-19 has wreaked on families, exposing the gross inequities in our society. A high-quality universal Early Learning and Child Care system implemented Canada-wide is a vital step in addressing COVID-19 and longstanding inequities.
As social work practitioners, researchers and educators, we know that early childhood education and child care has the capacity to help children, their families — and, indeed, society as a whole — thrive. As such, FIFSW faculty have submitted a letter to the Minister of Families, Children and Social Development Ahmed Hussen and other Federal representatives, pressing them to honour their promise to formalize support in the Spring budget for a national Early Learning and Child Care system.
It is important that we harness this opportunity to permanently embed universal early childhood education in our valued systems of care. This initiative will go a long way to improve the health and wellbeing of children, families, and Canada's diverse communities.
We encourage you to join us in reaching out to your federal representatives to show your support for a universal, Canada-wide Early Learning and Child Care system. We invite you to copy and paste, or better yet draw inspiration from/personalize, one of the letters below to send to Minister Hussen, Prime Minister Justin Trudeau, and Deputy Prime Minster and Finance Minister Chrystia Freeland along with your local representative.
Sample letters
Contact information
Ahmed Hussen
Ahmed.Hussen@parl.gc.ca
Minister of Families, Children and Social Development
Employment and Social Development Canada
Justin Trudeau
pm@pm.gc.ca
Prime Minister of Canada
Office of the Prime Minister
Chrystia Freeland
chrystia.freeland@canada.ca
Deputy Prime Minister and Finance Minister
Office of the Deputy Prime Minister
Enter your postal code here to find contact information for your Member of Parliament.
Show your support on social media
Let your friends, family and followers know that you sent a letter via social media and encourage them to send one, too! Use the hashtags #ECEforCanada #SocialWorkersforECE
Sample tweets
A universal Early Learning & Child Care system is a vital to addressing #COVID-19 & longstanding inequities. Join me in writing to the federal government to show your support. Find sample letters on @UofT_FIFSW's website: https://socialwork.utoronto.ca#ECEforCanada #SocialWorkersforECE
Universally accessible Early Childhood Education supports parental workforce participation and pay for themselves through increased tax revenue and reduced social assistance costs. Help spread the word and support #ECEforCanada. Learn more at http://www.eceforcanada.ca @earlyyearsstudy
High-quality Early Childhood Education gives all children the opportunity to thrive. It gives them the knowledge and skills they need to succeed in later school years and beyond to succeed in our increasingly diverse and technological world. Show your support for universal ECE in Canada. http://www.eceforcanada.ca @earlyyearsstudy
Looking for more dynamic content to share?
Select from the downloadable graphics provided by The Early Years Study and share their video.
Prefer to make a phone call to share your support?
Ahmed Hussen: 613-995-0777
Minister of Families, Children and Social Development
Employment and Social Development Canada
Justin Trudeau: 613-992-4211
Prime Minister of Canada
Office of the Prime Minister
Chrystia Freeland: 613-996-7862
Deputy Prime Minister and Finance Minister
Office of the Deputy Prime Minister
Resources
Early years study
Early Years Study is a series of reports that draw on academically rigorous studies about the impact of early experiences on lifelong learning, behaviour and health, and the public policies that influence these outcomes. It also has a graphics library, video and promotion package designed to help people spread the word on the need for universal early childhood education.
Early Years Study newsletters.
Subscribe to receive the latest updates from the Margaret and Wallace McCain Family Foundation.
Centre for Future Work
Independent and non-partisan, the Centre is a unique centre of excellence on the full range of economic issues facing working people, which has researched the impact of a national early learning and child care program. 
Media and Op-eds
 A strong child-care system is essential to our recovery from the pandemic, Margaret Norrie McCain, Globe and Mail, 2020
MARGARET NORRIE McCAIN: Pre-primary McNeil's most precious gift to Nova Scotians, Margaret Norrie McCain, The Chronicle Herald, 2021
Share your experiences to help improve virtual health care in Ontario
If you have had at least one real-time virtual health care appointment (i.e. by video or phone) with a primary care provider during COVID-19, FIFSW researchers want to hear from you.
Assistant Professor Rachelle Ashcroft is part of a research team surveying individuals from Ontario who have had virtual care appointments with a primary care provider or another healthcare professional in that family practice (family doctor, general practitioner, or nurse practitioner).
Results from the survey will help inform recommendations to the Ontario government on how to provide high quality health care through the use of virtual care appointments.
The online survey is anonymous and takes 15 to 20 minutes to complete. Survey participants will also have the opportunity to enter into a draw for one of five $100 gift cards of your choice.
A Patient Advisory Committee composed of individuals from across the province who have lived experience with the health care system was created to inform this study, by assisting with developing research tools, recruitment, and identifying key areas to address. Members on the committee were carefully selected to ensure representation of Ontario's diverse communities and are consulted on a regular basis.
Learn more about the study on patients' experiences with virtual care in Ontario via the poster below.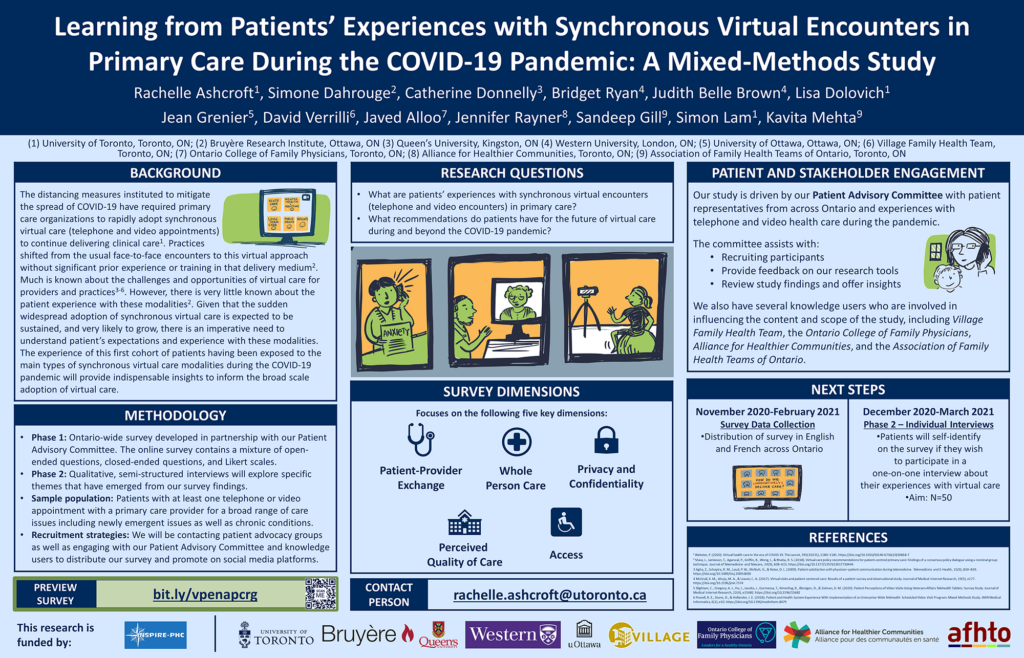 FIFSW's Academic Plan
Developed by past FIFSW Dean Faye Mishna, the Factor-Inwentash Faculty of Social Work's 2017-2019 Academic Plan provides strategic directions for the Faculty as it moves toward its goal of bettering humanity.
The plan lays our four strategic directions:
1. Mobilize Knowledge
2. Promote Wellbeing & Equity
3. Foster Innovatibe Learning
4. Collaborate Locally/Nationally/Globally
> Click here to read the Factor-Inwentash of Social Work's 2018-2022 Academic Plan: Transforming Lives, Connecting Communities [PDF]
Andrea Himel (MSW 1998) is appointed a Judge of the Superior Court of Justice of Ontario, Family Court Branch
We'd like to congratulate alumna Andrea Himel (MSW 1998) on being appointed a Judge of the Superior Court of Justice of Ontario, Family Court Branch.
Justice Himel is a graduate of U of T's combined law and social work program.From the Department of Justice Canada announcement:
Justice Andrea Himel received her B.A. from McGill University (1993) and her joint LL.B./M.S.W degree from the University of Toronto (1998). She was a student and associate at Smith Lyons LLP (now Gowling WLG) and subsequently moved to Torkin Manes LLP. She joined the legal panel of the Office of the Children's Lawyer following her call to the bar in 2000.

Prior to her appointment, Madam Justice Himel was a sole practitioner with a focus on family law, mediation, child protection and children's law. As a member of the Child and Family Services Review Board, she adjudicated and mediated cases involving school expulsions, adoptions, secure treatment, and other Children's Aid Society matters.

Justice Himel is a past-president of the Association of Family and Conciliation Courts and was Co-Chair of the Conference and Research/Policy Committees. She was a major contributor to the development and marketing of the AFCC-O's Parenting Plan Guide and Template. Since 2012, Justice Himel has mentored students through the externship program at the University of Toronto, providing opportunities to learn about the family justice and child protection systems. Throughout her career, Justice Himel has been a frequent presenter at educational programs and has published articles on a variety of topics.
> Click here to read the full announcement.
> Click here to learn more about the Combined Law and Master of Social Work – JD/MSW Program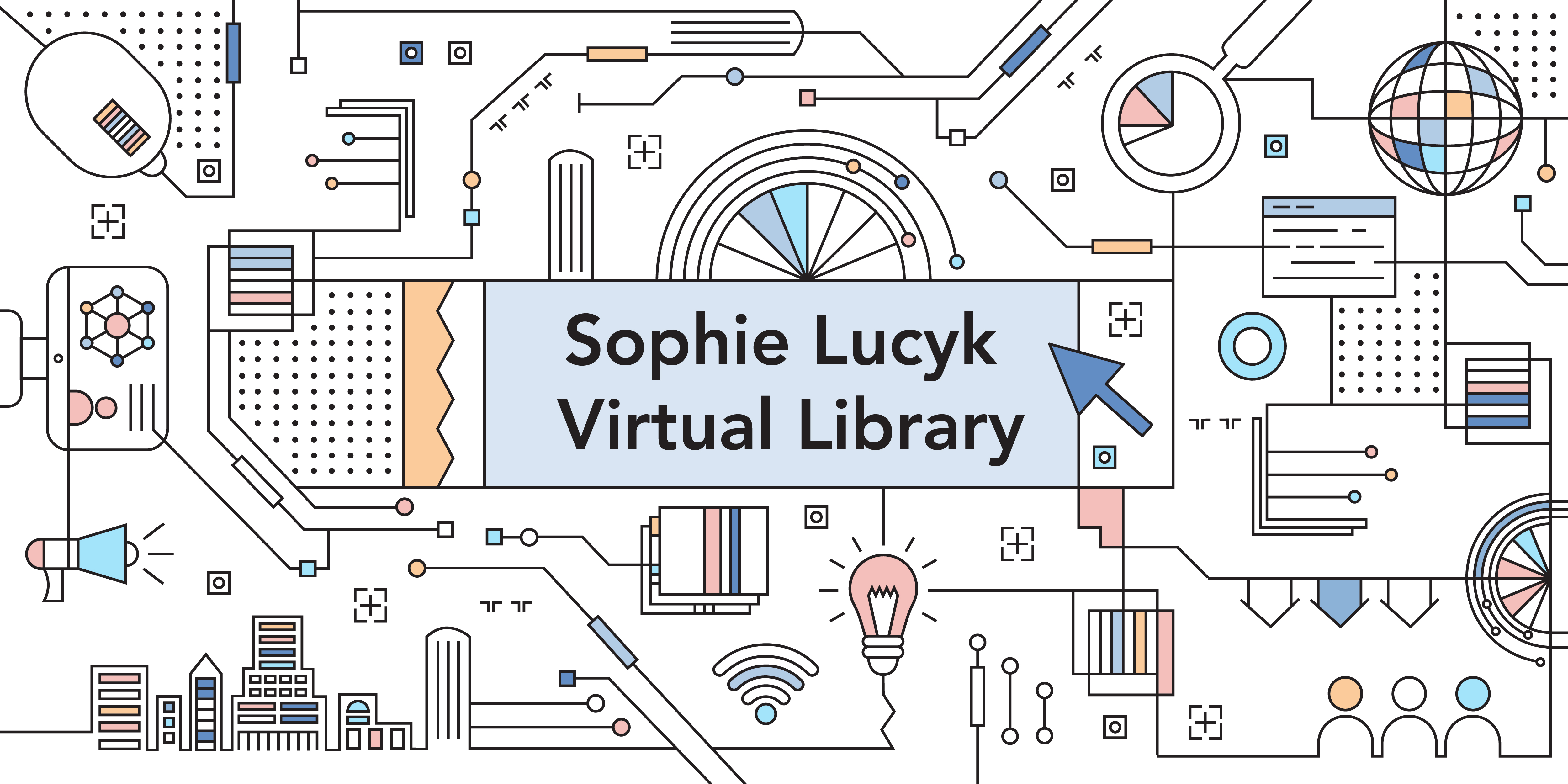 The Sophie Lucyk Virtual Library is the Factor-Inwentash Faculty of Social Work's new and powerful way to educate people around the world, as well as a fitting memorial to honour alumna and social worker Sophie Lucyk's passionate desire to help all people receive an education. The Factor-Inwentash Faculty of Social Work has made knowledge mobilization one of its strategic directions. The Factor-Inwentash Faculty of Social Work is renowned internationally for is scholarship and research championing social justice and social welfare for society's most vulnerable.
What started as a collection of cyber-related social work research has now, through the generous gift from Sophie Lycek's estate, been expanded and now offers online access to all of the research activities and products generated by our members of faculty.
You can find content by name of the researcher, by subject, by date or by title.

Research Highlight

New study by FIFSW researcher Carmen Logie on how stigma and social exclusion increase HIV risks among LGBT persons in the Caribbean.

The Caribbean has the highest rate of reported new HIV cases in the Americas. HIV disproportionately affects transgender women and gay, bisexual and other men who have sex with men in the global pandemic. Social exclusion and stigma targeting LGBT people increase HIV vulnerability by reducing access to HIV prevention and care, increasing exposure to violence, and limiting employment and education opportunities. Social exclusion of LGBT people leads to a greater likelihood of being involved in sex work, which carries its own risks of exposure to violence and HIV. That's why it is particularly important to understand connections between stigma and HIV risks in contexts where homosexuality is criminalized, such as Jamaica.

In Jamaica, the general population HIV rate is 1.7%, but among men who have sex with men, and transgender women, reports show HIV prevalence of 25-30%, which is the highest in the Caribbean.

New studies led by Factor-Inwentash Faculty of Social Work researcher Dr. Carmen Logie look at the stigma faced by LGBT people in Jamaica and the implications for their health, particularly their HIV risks. The studies focus on men who have sex with men and on transgender women, two of the most vulnerable groups in this population, and examines at role of stigma in the HIV pandemic in the Caribbean. The study was funded by the Canadian Institutes of Health Research, and included several local partners in Jamaica.