Creating a National Vision and Building Capacity for the Role of Social Work in Primary Care
Funded by Team Primary Care, Professors Rachelle Ashcroft and Keith Adamson are leading a project that aims to strengthen the integration of social workers in primary care across Canada. Social work has a philosophy and expertise that aligns with the aims of primary care.
Social workers in primary care contribute to patient care by providing psychosocial assessment and intervention, offering psychotherapy and other counseling, doing case management, navigating complex health care systems, linking patients with community resources and other parts of the health care system, and educating and training other providers about the psychosocial aspects related to health and illness. There are variations, however, in the roles and the extent to which social workers have been integrated in primary care teams across Canada. This project will provide clarity to social workers on their roles, and to optimize their scopes of practice in patient care, it is important to establish a national vision and to further build the capacity of social workers in primary care. 
Working in partnership with the Canadian Association of Social Work and an Advisory Committee comprised of social workers across Canada, the aims of this project are to:  
create the Canadian Association of Social Work (CASW)'s position and vision for the future of social work in primary care, and

 

develop new publicly available curriculum for social work learners and practitioners about social work in primary care.

 

 
Project Team Members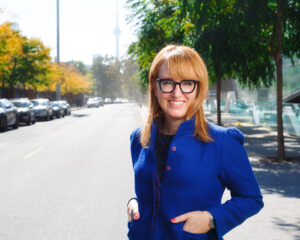 Rachelle Ashcroft, Factor-Inwentash Faculty of Social Work, University of Toronto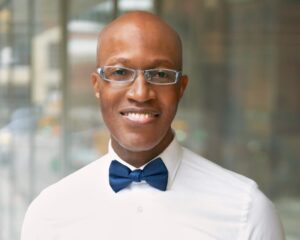 Keith Adamson, Factor-Inwentash Faculty of Social Work, University of Toronto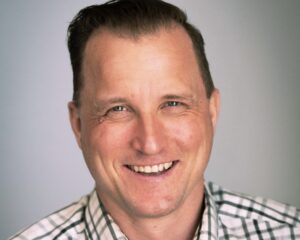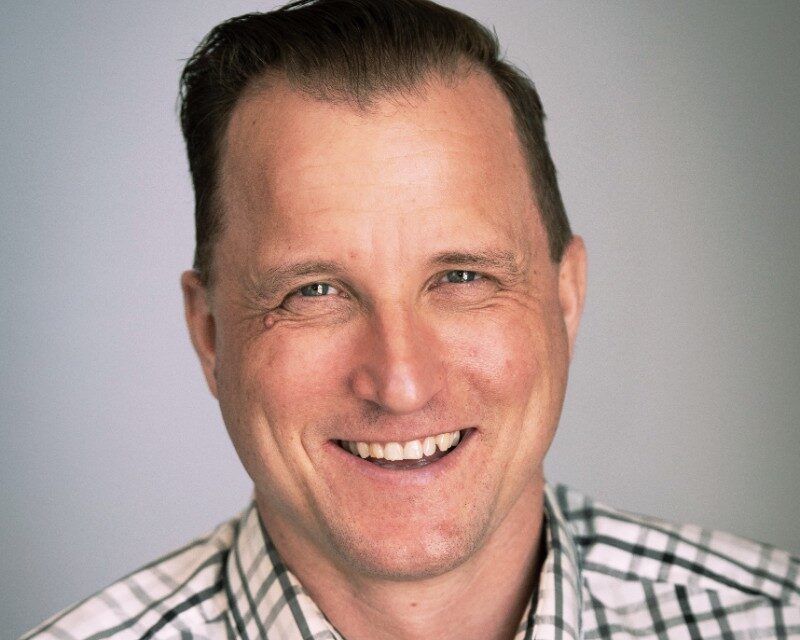 Fred Phelps, CASW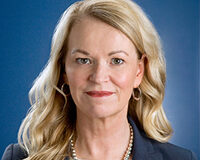 Glenda Webber, CASW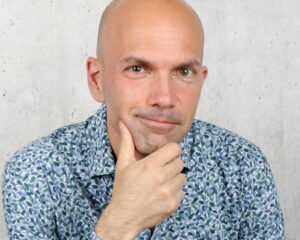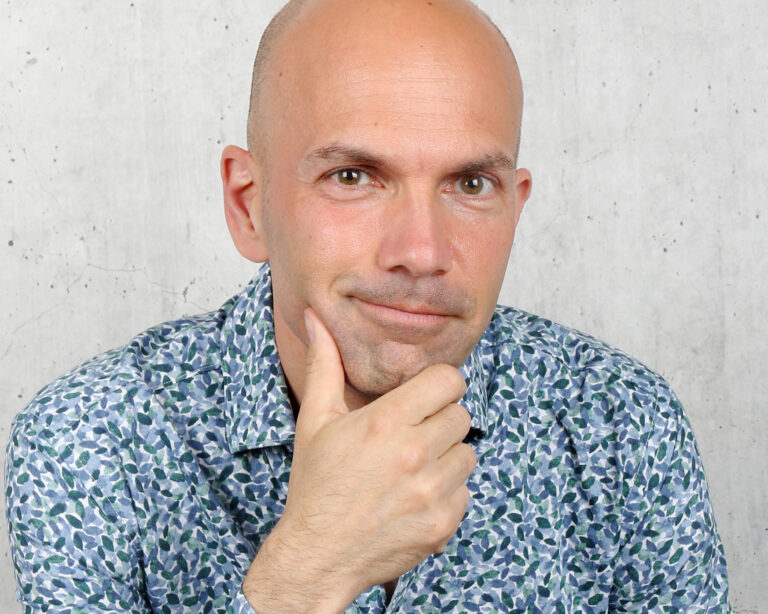 Louis-Francois Dallaire, Centre Intégré Universitaire de Santé et de Services Sociaux (CIUSSS)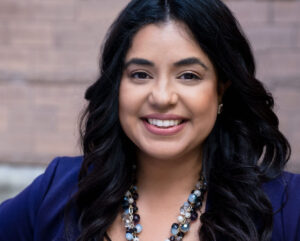 Deepy Sur, OASW 
Connor Kemp, Association of Family Health Teams of Ontario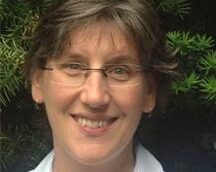 Jennifer Rayner, Alliance for Healthier Communities 

From cell biology to social work: Introducing MSW graduate Ayse Kumsal Tekirdag-Kosar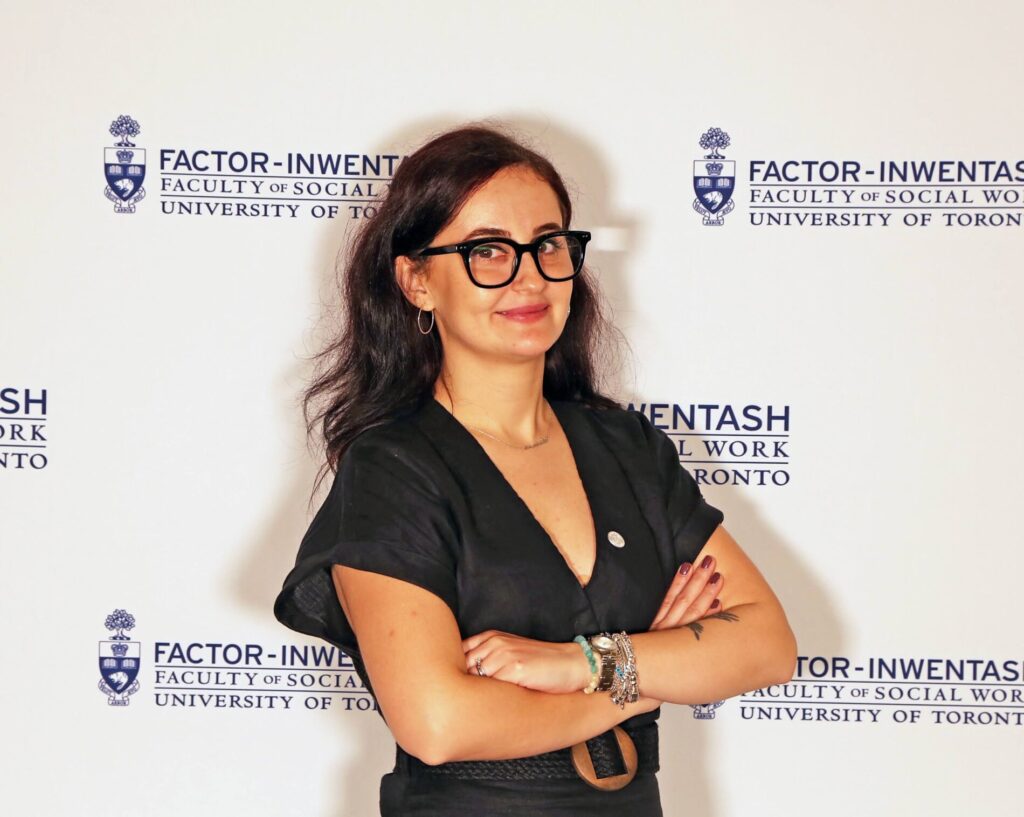 After graduating with a PhD in cell biology in 2015, Ayse Kumsal Tekirdag-Kosar was on the road to a thriving scientific career in Türkiye and had moved to the United States as a postdoctoral researcher. But spending time doing solo lab experiments left her feeling disconnected from her community, and she found herself yearning for a role in which she could work with and support people and communities directly.
As a new graduate of the University of Toronto's Factor-Inwentash Faculty of Social Work, Tekirdag-Kosar now supports women as a member of the outpatient team at The Jean Tweed Centre for Women & Their Families. She also assists Turkish refugees and immigrants as an interpreter with the Immigration and Refugee Board of Canada.
"Now that I am able to interact with people directly as a social worker and psychotherapist, I can see and feel the impacts of my work," says Tekirdag-Kosar. "I feel very privileged to witness people grow and change with my support."
While, for some, the jump from biologist to social worker may seem extreme, for Tekirdag-Kosar, the two fields aren't so different. She says her background in biology helped her better understand the strong mind-body connection recognized in the social work field.
"I studied cell biology and disease mechanisms such as cancer or neurodegenerative diseases at the molecular level for the past decade and am aware of the very complex interactions that go on in our brain," Tekirdag-Kosar says. "Knowing the importance of neurobiology, neuroplasticity and the ability to rewire our brains with psychotherapy and mindfulness empowers my clinical practice. It means we can heal and our brains can change, which is such an important message for everyone, especially trauma survivors and the populations that I work with."
Tekirdag-Kosar's decision to purse social work was also inspired by support she received while completing her postdoctoral research as a biologist at Albert Einstein College of Medicine in New York. As a young researcher from Türkiye on a temporary US visa, adjusting to a new individualistic culture in a fast-paced city wasn't easy. She struggled to negotiate how to function in the workplace, find community, establish relationships, and find her voice and soon acknowledged that she needed mental health support.
"When we have a broken arm, we go to the physician. It's the same if you're struggling with tough feelings or life transitions. It only makes sense to go to a specialist and ask for help and support. There is no shame in reaching out. It is a strength." Tekirdag-Kosar says. This marked the start of a four-year therapeutic relationship with a social worker. And the experience inspired her to wonder "can I do this myself?"
With the support of her psychotherapist, Kosar gained the confidence to create a family of her own with her husband, become a mother, move to Canada on a Permanent Resident status and to pursue a degree in social work. She chose U of T because of FIFSW's clinical, research-focused program. As soon as she was accepted — and before the program even officially started, she reached out to Dr. Toula Kourgiantakis, Assistant Professor, Teaching Stream — to ask if she could assist with her research on cannabis use among youth.
"I knew about Dr. Kourgiantakis' research before entering the program. Her work on cannabis use and youth is very important and timely in Canada, especially after legalization," Tekirdag-Kosar says.
She has since co-authored one research article led by Kourgiantakis, which was published recently in the Journal of Substance Abuse Treatment, Prevention and Policy with several other manuscripts in preparation.
Tekirdag-Kosar completed her second and clinical practicum at The Jean Tweed Centre, a community agency that supports women working to overcome challenges with substance use, gambling, and mental health. "It never ceases to amaze me how Jean Tweed's programs touch women's lives. It's why I do this meaningful work!" she says. Upon completing the MSW program, the agency offered her an advanced clinical position as a counsellor in their Outpatient program.
Tekirdag-Kosar also has a new role with the Immigration and Refugee Board of Canada, providing Turkish-English interpretation for refugee claimants at their hearings. "Even though I am not in a social worker role in this position, hearing their stories helps me understand the complexities and hardships that refugees and new immigrants have to deal with, which directly informs my social work practice and the importance of upholding the values of social justice and anti-oppression at all times," she says.
What advice would Tekirdag-Kosar share with new students starting the Master of Social Work program in the fall? The new graduate encourages FIFSW students to discuss challenges with their peers and seek support and mentorship from field instructors and professors. As a mature student and mother of an active four-year-old, she says it was important for her to advocate for her needs in the program and be confident and transparent about what she could offer in terms of her unique skill set. She believes that advocating for herself ultimately helped strengthen her ability to advocate for the needs of others.
She credits FIFSW's supportive community for boosting her confidence during challenging times and wants new students to know that the Faculty values the diversity of experiences that students bring to the program. "You don't have to leave your experiences at the door," she says.
"It was absolutely not easy to pivot from a decade-long scientific career and make the decision to leave my role as a scientist," says Tekirdag-Kosar. "In times of challenge, I remember my deep need to be there for others in the same way that I have been supported by many mental health professionals throughout my life. It is my turn to give back and support people now."
By Anna-Liza Badaloo
---
Related stories:
Read more student stories published on FIFSW's website.
In Memoriam: Professor Emeritus Donald E. Meeks 
Donald Meeks — a Professor Emeritus at the University of Toronto's Factor-Inwentash Faculty of Social Work — passed away peacefully on January 17 at 92 years old.  
Dr. Meeks' impact both locally and abroad as a teacher, researcher, activist, and leader with a strong commitment to social justice was remarkable. In 2006 he was awarded the Order of Canada in recognition of his illustrious career as a social work professor, a groundbreaking and internationally renowned addictions expert, and a leader in human rights and race relations. At the University of Toronto, the mark he left on students, faculty, and staff is indelible. 
Dr. Meeks grew up in Pennsylvania's declining steel towns, within a system that directed Black students away from academics. Regardless, his parents had high academic expectations. After excelling in high school, he received a scholarship to Hampton University in Virginia, where he flourished as both a scholar and campus leader. Inspired by both frequent encounters with discrimination and his father's dedication as a preacher to helping others, Dr. Meeks pursued a career that would allow him to combat racism and serve those disadvantaged by systemic injustice. He received his Master of Social Work degree from Atlanta University and his PhD in Social Work from Smith College.  
Following his PhD, Dr. Meeks accepted a cross-appointment at what was then the University of Toronto School of Social Work and the Addiction Research Foundation (ARF), now the Centre for Addiction and Mental Health. Over the course of his more than 30-year career he would inspire countless students, influence the social work curriculum, and enrich and lead the development of the addictions field both in Canada and worldwide.  
As described in Martin L. Friedland's The University of Toronto: A History, it is likely that Dr. Meeks was the first Black person at the University of Toronto to receive a tenure-stream appointment. He was also the first Black professor to attain the rank of full professor at U of T's social work Faculty. While at U of T, he introduced courses on drug dependence into the social work curriculum and helped create the collaborative graduate program in Alcohol, Tobacco and Other Psychotropic Drugs (now the Collaborative Specialization in Addiction Studies). He also founded and chaired the social work Faculty's Anti-Racism, Multiculturalism and Native Issues (AMNI) Committee, and served on U of T's Race Relations Committee. 
When Dr. Meeks started working at the Addiction Research Foundation, it had a strict medical model. He was a leader in conceptualizing addiction as a multifaceted issue requiring multidisciplinary team intervention. During his time at the Foundation, he became the founding director of the School for Addiction Studies and, in 1971, the first non-physician associate director of ARF's hospital, which paved the way for other non-physicians to assume leadership roles. 
Dr. Meeks found his international work particularly gratifying. He began to teach and consult on addictions in developing countries early in his career, during which he led the development of treatment and training systems in more than 40 countries. He was an early leader of the Caribbean Institute on Alcoholism and other Drug Disorders, a multi-year collaboration between CAMH, U of T's social work Faculty and the University of West Indies. He also served as a consultant for the United Nations, the World Health Organization, and numerous governments and NGOs in Europe, Southeast Asia, Africa and the Caribbean.  
After his retirement in 1993, Dr. Meeks continued to consult on anti-racism and addictions. "As a Black person, I've had an interest in equity and social justice all my life," he said. "That was always a prime consideration in my work." 
A memorial service for Dr. Meeks is being planned for the spring.  
Read Dr. Meeks' obituary, published in the Toronto Star. 
For those interested in making a donation in his memory, Dr. Meeks' family has suggested gifts to the Dr. Daniel G. Hill Sr. Scholarship at the Factor-Inwentash Faculty of Social Work. Those interested may contact Chantal Cory, Director of Advancement at chantal.cory@utoronto.ca or 416-816-8540. Online donations can be made on the University of Toronto's website: https://engage.utoronto.ca/drhill
New faces at FIFSW: Chantal Cory and Sean Kinnear
FIFSW is delighted to welcome two new members to our administrative team.
Chantal Cory, Director of Advancement
On August 22, Chantal Cory joined FIFSW for an 11-month term as Director of Advancement, a role that supports our student, donor and alumni communities while raising the culture of philanthropy at the School. Chantal will continue the foundational work established by Seerat Siddique with a focus on growing our powerful community of supporters and friends of the Factor Inwentash Faculty of Social Work.
Chantal has over fifteen years of progressive experience both in private and public sector institutions, including her most recent role at the Rotman School of Management where she successfully partnered with academics, corporate partners and individual donors in support of strategic priorities.
Throughout her career, Chantal has focused on bringing together multiple constituents in order to uncover and advance new opportunities. Her extensive marketing and communications experience includes roles as Director, Sponsorship Strategy for Bell ExpressVu and Director, Head of Partnerships at Forests Ontario & Forest Recovery Canada, where she led a team of 13 fundraising and communications professionals.
Chantal brings a unique skill set that will support the expression of authentic storytelling that is in alignment with FIFSW's strategic priorities while leading and supporting our advancement team to achieve the Faculty's ambitious philanthropic and alumni relations goals.
Sean Dinner, Strategic Research Development Officer
Sean Kinnear is FIFSW's new Strategic Research Development Officer. Funded by the division of the Vice-President, Research & Innovation (VPRI), this new role was established to assess and evaluate ways to continue to build FIFSW's research excellence. Sean will work with our stakeholders to develop strategies and identify opportunities to expand external collaborations and partnerships — and maximize funding. With Sean's support, FIFSW's research services office is poised to better support our faculty research success.
Sean spent the past 10 years at McMaster University, first as a PhD student, then, since 2019, as a Senior Advisor in the Development Unit of the central research office. During that time, he worked closely with faculty researchers on projects that have secured funding from federal, provincial, municipal, and institutional sources. He has also participated extensively in discussions surrounding the strategic research directions of Canada's major funding agencies in the near- and longer-term.
A graduate of the Munk School's Centre for European, Russian, and Eurasian Studies (CERES) MA program, Sean's own research interests include carceral spaces/geography, systems of forced labour, authoritarianism, and memory studies. His doctoral research examined thousands of letters written by prisoners of the Stalinist Gulag to their families to understand how prisoners coped with incarceration and isolation and how the study of material culture and collective memory can enhance our understanding of both the Gulag and Soviet society more broadly.
We hope you will join us in welcoming both Chantal and Sean to our Faculty!
In Memoriam: Denise Russell
Last month, the Factor-Inwentash Faculty of Social Work lost a cherished member of its administrative team. Denise Russell, who joined FIFSW as a practicum assistant in 2010, died following a brief and sudden illness at age 59.
Denise was integral to the practicum office and an inspiration to those she worked with. In addition to being incredibly effective and efficient in her role, she is remembered at FIFSW for her cheerful presence on the fourth floor, her kindness and positivity, and her dedication to the Faculty's collective success.
Denise's relationship with University of Toronto began after completing her undergraduate degree at McGill University. She received a Master of Science in Planning and, later, a Master of Education, both at U of T.
Throughout her time at FIFSW, Denise's zest for life rubbed off on others who were often drawn to her office to exchange stories and experiences on knitting, nature, animals, travel and books. She developed deep and lasting relationships with the practicum partners and field instructors, who noted the immediate difference she made upon starting her role. Among her colleagues, she was known for her ability to problem solve, provide support and make everyone feel like they mattered.
Beyond the Practicum Office, Denise joined other FIFSW staff and faculty to create space and opportunities for mindfulness sessions. She was also active across the U of T campus. She could often be found on her lunch hour swimming at Hart House, skating at Varsity or taking a stroll on Philosopher's Walk.
Denise attracted deep admiration and respect for her success at balancing both work and life. Family and friends remember her passion for learning, her enthusiasm for new experiences, her dedication to wildlife, and her constant kindness. She set an example for a life well lived that so many of us aspire to achieve.
On April 6, FIFSW held celebration of Denise's life for staff, faculty and those who have served as practicum partners. That same week, U of T's flag, dressed with a black cravat, was placed outside the main office at FIFSW to mark the occasion of mourning as a sign of institutional respect in her memory.
She will be deeply missed.
Donations in Denise's memory can be made to the Ontario Wildlife Foundation, the Canadian Cancer Society or Toronto General Hospital.
11 tips for making the most of your MSW experience
Professor Daniyal Zuberi presented the annual Heart, Mind, and Science of Social Work lecture at this year's Orientation event for new Master of Social Work students at the Factor-Inwentash Faculty of Social Work. At the close of his lecture, he offered 11 tips for making the most of your MSW experience. For those who may have missed it, we have compiled them here:
Challenge yourself (in and out of school, try new things, travel and/or study abroad if you can).
Be professional – good communication is key.
Seek out mentors.
Be a kid in a intellectual candy shop.
Aim to have what Princeton University Economist Alan Blinder calls a "Hard head and soft heart".
Practice self-care, try not to over-commit, balance, stay on top of your assignments.
Practice what you learn in the classroom, and be reflexive (especially when things don't go as expected).
Remember it's about more than good intentions; learn about the history of harm caused by the profession, work to avoid repeating mistakes, and repair relationships moving forward.
Don't shy away from hard problems, but prepare to be uncomfortable and challenged at times.
Remember evidence and research is important, but rarely enough. Social change often requires advocacy and mobilization, campaigns and coalitions. Get involved and learn by taking action as a leader and participant.
Have fun and make friends, and as BC provincial Health Officer Dr. Bonnie Henry reminds us, "Be kind, be calm, be safe"!
---
Looking for more words of wisdom? Read some advice that faculty and second year students shared last year:
> Back to school: 3 questions for students and faculty
FIFSW statement on mass killings in London, Ontario
FIFSW resolutely joins the University of Toronto, local and global Muslim communities, and institutional and individual allies in outrage and grief in response to the targeted act of terror on a Muslim family in London, Ontario on June 6.
This premeditated mass murder, rooted in anti-Muslim hate, compounds the trauma, fear, and indignity borne by Muslim community members in the wake of increasingly pervasive and violent Islamophobia.
As social workers, we make critical linkages between physical, structural, and symbolic violence. We understand that anti-Muslim hate — in tandem with anti-Black racism, anti-Indigenous racism, anti-Asian racism, anti-Semitism, and gender-based violence — is stoked as much by white supremacist extremism as by discriminatory government policies, like Quebec's Bill 21, which prohibits religious freedom, and the federal Zero Tolerance for Barbaric Cultural Practices Act (s.c. 2015), which enables surveillance of Muslims. Our work towards change must be as systemic as the hate and injustice we seek to eradicate.
Discrimination, xenophobia, and all forms of race- and faith-based violence have no place in a just society. We must continue to come together and remain steadfast in our commitment as social workers to actively recognize and work to dismantle the exclusion, discrimination, and violence embedded in our systems and ways of thinking.
The significant mental health toll that ongoing Islamophobia has on those in the Muslim community must be recognized. Equity, social justice, and human rights are key components of our collective mental health that cannot be taken for granted. However, as the memorial of flowers, signs, and candles at the site of the attack grows, the community's strength and support for each other in the wake of this tragedy — and others — is a testament to its resilience.
As we are drawn together far too often in the search for words to express our devastation and solidarity against cruel acts of individual and mass violence, we recognize the need to work together to create spaces for healing and renewal, while fostering personal, collective, and systemic change.
---
Resources & Support
For those in need of support at this time, please know that the University has services available for all students 24/7 through U of T's My Student Support Program (MySPP). Muslim students can also access the counselling services of the Muslim Chaplaincy via https://studentlife.utoronto.ca/directory-of-chaplains/.
Staff and Faculty can access support 24/7 through the Employee and Family Assistance Program. 
Beginning with a vigil for Muslim community members and allies on June 16th, U of T's Anti-Racism and Cultural Diversity Office will be hosting a series of events to hold space for community grieving, dialogue, hope, and healing. Visit ARCDO's website for full details and to register.
Beyond the University the following mental health resources are also available for members of the Muslim community:
Khalil Center – a psychological and spiritual community wellness centre advancing the professional practice of psychology rooted in Islamic principles. An initiative designed to address the widespread prevalence of social, psychological, familial, relational, and spiritual issues of Muslim communities.
Naseeha Mental Health Hotline – a confidential resource providing web and phone therapy sessions as well as mental health support via text messaging to Muslim youth across North America, 7 days a week.
Yusra Mental Health (YMH) – a non-profit initiative with the goal of making mental health events and services more accessible to the Muslim community at large. YMH collaborates with Muslim associations at other universities and campuses in addition to local mosques. It also provides free mental health events and workshops.
You may also learn about the University of Toronto's Anti-Islamophobia Working Group via the Division of HR & Equity website.
---
The following faculty & staff contributed to writing and reviewing this statement: Rupaleem Bhuyan, usra leedham, David Brennan, Kyle Ganson, Toula Kourgiantakis, and Manaal Syed.
#ChooseToChallenge: Rupaleem Bhuyan and Margarita Pintín-Pérez highlight the structural violence facing migrant women
An article by Associate Professor Rupaleem Bhuyan and #FIFSW alumna Margarita Pintín-Pérez highlights the "call from migrant leaders to challenge systemic inequalities in our social, economic, and health care systems that are fueling the syndemics of COVID-19, gender-based violence (GBV) and systemic racism facing non-status, refugee and immigrant women."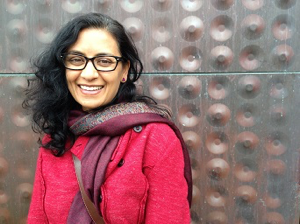 Write Bhuyan and Pintín-Pérez:
In their commentary published in BMJ Global Health, Stark et al (2020) argue that "the drivers and impacts of COVID-19 and GBV do not occur in isolation; rather, they present as a syndemic—each is made more destructive by the presence of the other." Although risk of illness from COVID-19 does not increases the risk of GBV, our public health and economic response to the COVID-19 pandemic have only magnified long-standing inequalities for racialized migrant women leading to higher rates of COVID-19 infection, loss of life, and more severe cases of gender-based violence (Scotten, 2021, February 11).
The authors argue that challenging "the systemic inequalities that are fueling the syndemics of COVID-19, gender-based violence, and systemic racism" is imperative. This includes supporting economic and labour campaigns as well as advocating for full and permanent immigration status.
Join us in advocating for a high quality, universal, Canada-wide Early Learning and Child Care system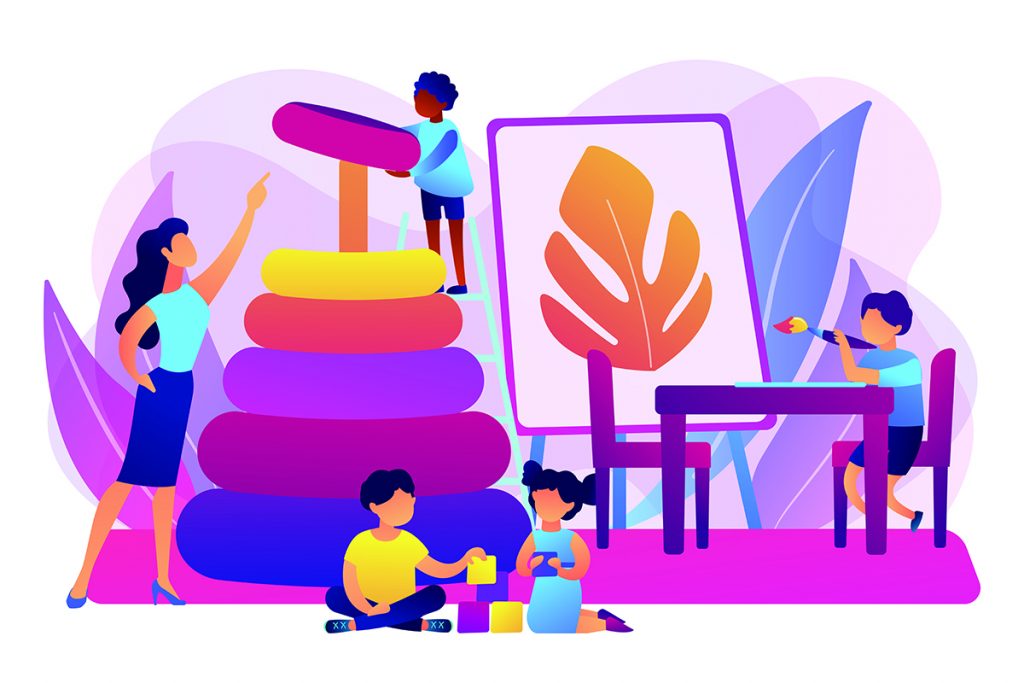 This March, as we celebrate Social Work Month — and International Women's Day on March 8 — the Factor-Inwentash Faculty of Social Work is proud to join alumna Margaret McCain and Professor Ramona Alaggia in advocating for a universal, Canada-wide Early Learning and Child Care system that will ensure no child is left behind.
Over the past year, we have witnessed the havoc that COVID-19 has wreaked on families, exposing the gross inequities in our society. A high-quality universal Early Learning and Child Care system implemented Canada-wide is a vital step in addressing COVID-19 and longstanding inequities.
As social work practitioners, researchers and educators, we know that early childhood education and child care has the capacity to help children, their families — and, indeed, society as a whole — thrive. As such, FIFSW faculty have submitted a letter to the Minister of Families, Children and Social Development Ahmed Hussen and other Federal representatives, pressing them to honour their promise to formalize support in the Spring budget for a national Early Learning and Child Care system.
It is important that we harness this opportunity to permanently embed universal early childhood education in our valued systems of care. This initiative will go a long way to improve the health and wellbeing of children, families, and Canada's diverse communities.
We encourage you to join us in reaching out to your federal representatives to show your support for a universal, Canada-wide Early Learning and Child Care system. We invite you to copy and paste, or better yet draw inspiration from/personalize, one of the letters below to send to Minister Hussen, Prime Minister Justin Trudeau, and Deputy Prime Minster and Finance Minister Chrystia Freeland along with your local representative.
Sample letters
Contact information
Ahmed Hussen
Ahmed.Hussen@parl.gc.ca
Minister of Families, Children and Social Development
Employment and Social Development Canada
Justin Trudeau
pm@pm.gc.ca
Prime Minister of Canada
Office of the Prime Minister
Chrystia Freeland
chrystia.freeland@canada.ca
Deputy Prime Minister and Finance Minister
Office of the Deputy Prime Minister
Enter your postal code here to find contact information for your Member of Parliament.
Show your support on social media
Let your friends, family and followers know that you sent a letter via social media and encourage them to send one, too! Use the hashtags #ECEforCanada #SocialWorkersforECE
Sample tweets
A universal Early Learning & Child Care system is a vital to addressing #COVID-19 & longstanding inequities. Join me in writing to the federal government to show your support. Find sample letters on @UofT_FIFSW's website: https://socialwork.utoronto.ca#ECEforCanada #SocialWorkersforECE
Universally accessible Early Childhood Education supports parental workforce participation and pay for themselves through increased tax revenue and reduced social assistance costs. Help spread the word and support #ECEforCanada. Learn more at http://www.eceforcanada.ca @earlyyearsstudy
High-quality Early Childhood Education gives all children the opportunity to thrive. It gives them the knowledge and skills they need to succeed in later school years and beyond to succeed in our increasingly diverse and technological world. Show your support for universal ECE in Canada. http://www.eceforcanada.ca @earlyyearsstudy
Looking for more dynamic content to share?
Select from the downloadable graphics provided by The Early Years Study and share their video.
Prefer to make a phone call to share your support?
Ahmed Hussen: 613-995-0777
Minister of Families, Children and Social Development
Employment and Social Development Canada
Justin Trudeau: 613-992-4211
Prime Minister of Canada
Office of the Prime Minister
Chrystia Freeland: 613-996-7862
Deputy Prime Minister and Finance Minister
Office of the Deputy Prime Minister
Resources
Early years study
Early Years Study is a series of reports that draw on academically rigorous studies about the impact of early experiences on lifelong learning, behaviour and health, and the public policies that influence these outcomes. It also has a graphics library, video and promotion package designed to help people spread the word on the need for universal early childhood education.
Early Years Study newsletters.
Subscribe to receive the latest updates from the Margaret and Wallace McCain Family Foundation.
Centre for Future Work
Independent and non-partisan, the Centre is a unique centre of excellence on the full range of economic issues facing working people, which has researched the impact of a national early learning and child care program. 
Media and Op-eds
 A strong child-care system is essential to our recovery from the pandemic, Margaret Norrie McCain, Globe and Mail, 2020
MARGARET NORRIE McCAIN: Pre-primary McNeil's most precious gift to Nova Scotians, Margaret Norrie McCain, The Chronicle Herald, 2021
Share your experiences to help improve virtual health care in Ontario
If you have had at least one real-time virtual health care appointment (i.e. by video or phone) with a primary care provider during COVID-19, FIFSW researchers want to hear from you.
Assistant Professor Rachelle Ashcroft is part of a research team surveying individuals from Ontario who have had virtual care appointments with a primary care provider or another healthcare professional in that family practice (family doctor, general practitioner, or nurse practitioner).
Results from the survey will help inform recommendations to the Ontario government on how to provide high quality health care through the use of virtual care appointments.
The online survey is anonymous and takes 15 to 20 minutes to complete. Survey participants will also have the opportunity to enter into a draw for one of five $100 gift cards of your choice.
A Patient Advisory Committee composed of individuals from across the province who have lived experience with the health care system was created to inform this study, by assisting with developing research tools, recruitment, and identifying key areas to address. Members on the committee were carefully selected to ensure representation of Ontario's diverse communities and are consulted on a regular basis.
Learn more about the study on patients' experiences with virtual care in Ontario via the poster below.