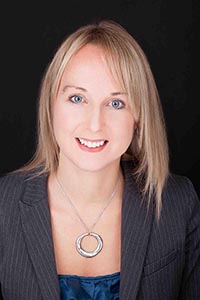 Shelley L. Craig
Professor
Canada Research Chair in Sexual and Gender Minority Youth
Ph.D., Florida International University
Phone Number:
(416) 978-8847
Research Interests:
sexual & gender minority youth
information communication technologies
affirmative interventions
global partnerships
implementation science
Biography:
Shelley L. Craig joined the Factor-Inwentash Faculty of Social Work in 2009 as an Assistant Professor. She served as an Associate Dean, Academic from 2016-2019. She is currently a full Professor and holds a Canada Research Chair in Sexual and Gender Minority Youth.
Dr. Craig's program of research focuses on cultivating resilience in marginalized populations through innovative, community-based interventions. Her primary specializations are: (1) understanding the needs of sexual and gender minority youth (SGMY), particularly the role of information and communication technologies on their mental health and wellbeing (2) developing of tailored interventions to address the mental health disparities of SGMY (3) exploring the skills and interventions used by health social workers to impact the social determinants of health (3) developing competent social work practitioners through effective social work education.
Dr. Craig has developed and tested the first evidence-informed interventions for sexual and gender minority youth mental health including Strengths-First (a resilience-focused case management program for youth at risk); ASSET (an empowering group model delivered in schools), AFFIRM (an affirmative cognitive-behavioural group intervention) and AFFIRMative Caregiver (an affirmative group intervention for parents and caregivers of SGMY). She has created INQYR, The International Partnership for Queer Youth Resilience, which consists of fifty international scholars, four regional research networks and twelve students as part of the International Student Training Network. Dr. Craig has also directed a community research plan in Miami-Dade County and subsequently established a comprehensive system of care for SGMY and their families. In addition to many other research activities, she has conducted extensive research on HIV prevention interventions with juvenile detainees, newcomers and immigrants and sex workers. She is a PI on an international study of LGBTQ students in social work programs. Dr. Craig is grateful to have been funded by SSHRC, CIHR, PHAC, Lesbian Health Foundation as well as other donors.
During her extensive practice history, Dr Craig has served as: Founder and Executive Director of the Alliance for LGBTQ Youth, Executive Director of ALSO for Out Youth; Medical social worker in the emergency care center of a community hospital; and Director of a domestic violence shelter as well as many other positions. She has been grateful to be the recipient multiple awards including the Ontario Association of Social Work (OASW) Inspirational Social Work Leader (2015).