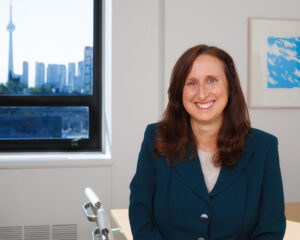 Esme Fuller-Thomson
Professor & Director, Institute for Life Course and Aging
Ph.D., Social Welfare, University of California, Berkeley
Phone Number:
(416) 978-3269
Research Interests:
social determinants of health
gerontology
chronic health conditions
mental health
adverse childhood experiences
Biography:
Esme Fuller-Thomson has been Director of the Institute for Life Course and Aging since 2016. She is a full professor with cross-appointments to the Department of Family & Community Medicine and the Faculty of Nursing. She joined the FIFSW in 1995. 
She has published more than 150 peer-reviewed articles on the long-term health impacts of adverse childhood experience, grandparents raising grandchildren, social determinants of disability among older adults and immigrants' health.  She has publications in the New England Journal of Medicine, the Lancet, American Journal of Public Health and Social Work. SSHRC, CIHR, Robert Wood Johnson Foundation, Retirement Research Foundation, Health Canada, the Commonwealth Foundation and the Archstone Foundation have funded Esme's research. 
Esme's research has also had an influence outside the academic community. Her research on disability and poverty was discussed in Time Magazine's cover story (12/04/06) on "This Year in Medicine". Her studies have been featured in all major wire services and in hundreds of newspaper articles on five continents including front page articles in The Chicago Tribune and The National Post and front of section articles in The Wall Street Journal and The Globe and Mail. Esme's research was profiled in a television documentary on CBC's The National. Her research on the housing needs of American grandparent caregivers provided the background for testimony to the U.S. Congress. She held the Sandra Rotman Endowed Chair in Social Work from 2009-2019, and was the I. Anson Assistant Professor from 1995-2002. Esme is a Fellow of the Gerontological Society of America. 
Recent Media Coverage of Esme Fuller-Thomson's Research: