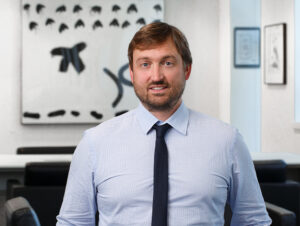 David Burnes
Associate Professor
Canada Research Chair on Older Adult Mistreatment Prevention
Ph.D., Columbia University School of Social Work
Research Interests:
gerontology
elder abuse
elder financial exploitation
goal attainment scaling
outcome measurement
Biography:
Dr. David Burnes is the Associate Dean, Academic and an Associate Professor at the University of Toronto, Factor-Inwentash Faculty of Social Work. He is a Canada Research Chair on Older Adult Mistreatment Prevention. Dr. Burnes joined the faculty in 2014 after completing a PhD at the Columbia University School of Social Work.
Dr. Burnes' program of research centers around the issue of elder abuse (abuse, neglect, financial exploitation) – a pervasive issue with major consequences to older adults and society. His research focuses on understanding and preventing elder abuse, including the development of basic science (prevalence, risk factors), developing/evaluating interventions, and developing outcome measures.
Dr. Burnes has published many research papers on the topic of elder abuse, including papers in top gerontology and public health journals (e.g., Journal of the American Geriatrics Society; The Gerontologist; The Journals of Gerontology, Series B – Social Sciences; American Journal of Public Health). He has obtained external funding from several federal mechanisms in Canada (e.g., SSHRC) and the U.S. (e.g., National Institutes of Health, National Institute of Justice) to support his research. Dr. Burnes has advised major international organizations on the topic of elder abuse, such as the World Health Organization and National Institutes of Health. He also advises government entities, including state-level adult protective services programs, on the development and implementation of elder abuse intervention programs and measurement strategies. Dr. Burnes has served as an expert in legal proceedings involving elder financial abuse in institutional settings and family estates. He recently received the Faculty Achievement Award from the Association for Gerontology Education in Social Work (AGESW) for contributions to research/scholarship, teaching, and community engagement related to aging issues.