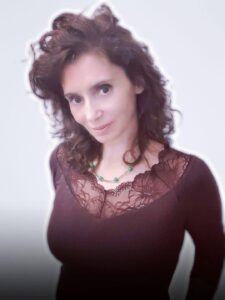 Natalia Serenko
Ph.D., University of Toronto; MSW, HBA in Social Work, HBA in Psychology, Lakehead University
Biography:
Natalia Serenko received her Ph.D. in Social Work from the University of Toronto, a Master's degree in Social Work, an Honours Bachelor of Social Work, and an Honours Bachelor of Arts in Psychology from Lakehead University. In addition, she has a Graduate Diploma in Health Services and Policy Research offered by the Ontario Training Center (OTC).
Dr. Serenko's research interests focus on exploring therapists' use of creativity in direct social work practice. Natalia has diverse research experience with research projects that explored the patients' perceptions of privacy in healthcare, elder abuse, and sexual health services for people with spinal cord injury. She also worked on research projects with healthcare stakeholders in Northwestern Ontario in partnership with the Centre for Rural and Northern Health Research (CRaNHR) to study the forestry crisis industry and its impacts on peoples' health in rural communities.
Dr. Serenko's career includes a wide range of experience. She assisted clients with various mental problems, including dementia and depression, and actively advocated for elderly clients in Lakehead Psychiatric Hospital.
As an experienced academic and energetic educator, Natalia is passionate about learning and integrating academic knowledge with clinical social work practice. She started her teaching career as a lecturer at Lakehead University delivering courses such as Social Work Practice with Children and Families, and Research in Social Work. She also worked in Confederation College of Applied Arts and Technology where she designed and delivered a course in Human Service Skills for the Native Child and Family Services program. This course was created for future social workers who provide services for the Native Population in Canada.
Natalia resides in Toronto. She plays a classical guitar and enjoys dancing and travelling.