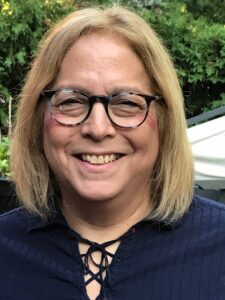 Barbara Muskat
PhD., University of Toronto; MSW., Wilfrid Laurier University; RSW.
Biography:
Dr. Barbara Muskat has worked in a variety of settings across her over 40-year career as a social worker, including children's mental health and pediatric health care. She is the past Director of Social Work at the Hospital for Sick Children, where she oversaw the staff of the department as well as acted as a champion for the role of social work throughout the institution. She also served as a member of the hospital's Research Ethics Board.
Barbara also worked for 20 years at Integra (operated by CDI) an agency that specializes in the psychosocial needs of children and youth with learning disabilities.
Barbara's indirect social work experience includes clinical supervision, community consultation and organizational management. She is well-known for her consultation to the children's mental health community and her role as a social work educator in the areas of direct clinical practice and group work, with a focus on children with neuro-developmental needs.
Barbara is the President of the board of directors of the International Association for the Advancement of Social Work with Groups.
She also maintains a small private practice through ISAND (Integrated Services for Autism and Neuro-developmental Disorders), offering counselling for neurodiverse individuals throughout the life span and their families.
Barbara has been a lead researcher on a number of projects, including examination of the hospital experiences of children and youth with Autism Spectrum Disorders and their families; roles of hospital social workers during the COVID pandemic; coping strategies of hospital staff working with dying children; hospital-based group work approaches; and the role of social workers in hospital settings.
Barbara's areas of social work expertise include clinical practice with children and youth; program evaluation, group facilitation and supervision, and curriculum development and delivery.