Ruth C. White
Biography: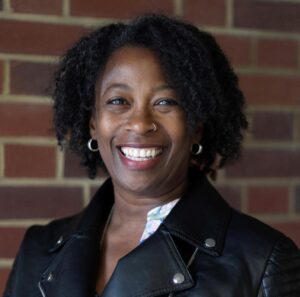 Ruth C. White (she/her) has been a professor for more than 20 years, teaching courses in social policy, community organizing, research methods, global development, data analysis and organizational leadership. In addition to being a sessional lecturer in FIFSW, Dr. White has a full-time role as EDI Project Advisor in the Rotman School of Management at the University of Toronto.
She began her career at San Francisco State teaching for 3 years while ABD; and after graduating from UC Berkeley with her PhD in social welfare, she taught at Seattle University for 11 years where she was granted tenure. At Seattle University she created a course in global development, and initiated service-learning courses in social policy and community organization and development, led an interdisciplinary (with nursing) study-abroad course in Belize, and founded and led a community-based health program in Uganda. She left Seattle U to teach online in the Social Change & Innovation track as a Clinical Associate Professor in the Suzanne Dworak-Peck School of Social Work at the University of Southern California, where she spent 7 years. She has taught as an adjunct at Fordham University and UC-Berkeley. After USC, Dr. White spent 18 months as Director of Diversity, Equity, Inclusion and Belonging (DEIB) at a small tech company in San Francisco.
Dr. White has practiced social work with non-profit and government organizations in the UK, USA and Canada. She has collaborated with non-profits, corporations, governments, and academic institutions across the globe as a consultant in stress management, mental wellness and DEIB. Inspired by her own journey of recovery and resilience with bipolar disorder, Dr. White is a mental health activist and advocate who helps organizations reduce stress, burnout and compassion fatigue.
Her books include: 'The Stress Management Workbook: De-stress in 10 minutes or less'  'Everyday Stress Relief: Essential techniques to boost resiliency and improve your health';  'Bipolar 101'; and, 'Preventing Bipolar Relapse'.
Dr. White also writes for Thrive Global, authored the popular Culture-in-Mind blog on the Psychology Today platform, and writes social commentary on Medium. Since 2020, Dr. White has appeared more than 20 times as a mental health contributor on KRON4 TV Bay Area and has written several articles on stress management for Fast Company and Harvard Business Review. She has also been featured on The Today Show, BBC World Service, CBS News LA, national radio shows, and in popular media such as Marie Claire and Women's Health.