New book by alumnus Allan Barsky examines "Essential Ethics for Social Work Practice"
Categories:
Alumni + Friends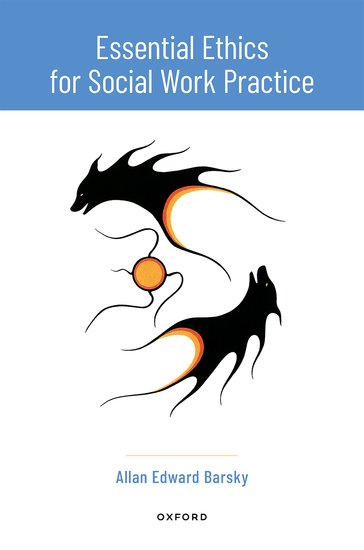 A new textbook by FIFSW alumnus Allan Barsky provides foundational knowledge on how to identify, analyze and manage ethical issues in social work practice.
Barsky received a degree from the University of Toronto's Faculty of Law in 1984. He completed his PhD in social work at U of T in 1995.
Published by Oxford University Press, the book, Essential Ethics for Social Work Practice, "is designed to empower social work students with the foundational knowledge, skills, critical thinking, affective self-awareness, and responsiveness that they will need to 'Demonstrate Ethical and Professional Behavior,' the first competency in the Council on Social Work Education's Educational Policies and Academic Standards."
A Professor of Social Work at Florida Atlantic University, Barsky chaired the National Association of Social Workers (NASW) "Code of Ethics Review Committee" from 2016 to 2017 and was awarded NASW's "Excellence in Ethics Award" in 2015. His previous publications include Ethics and Values in Social Work (2019), Conflict Resolution for the Helping Professions (2017), and Clinicians in Court (2013), among others.
Last year Barsky was a guest on The Social Work Podcast, hosted by Jonathan Singer. In this episode of the podcast, he helped unpack two new additions to NASW's Code of Ethics, which was revised in 2021 to include expectations related to self-care and cultural humility. Links to the podcast and a transcript of the conversation are available on The Social Work Podcast's website.
---
Did you know?
U of T's Factor-Inwentash Faculty of Social Work and the Faculty of Law offer a combined program leading to degrees of Juris Doctor and Master of Social Work. Intended for students who wish to practice in the areas where law and social work intersect (for example, child welfare, juvenile and criminal justice, dispute resolution, mental health and family law). Students complete the two degrees in four years, rather than the five it would take to pursue the two independently. Students who enter with a BSW will be given advanced standing.