In memoriam: Marion Bogo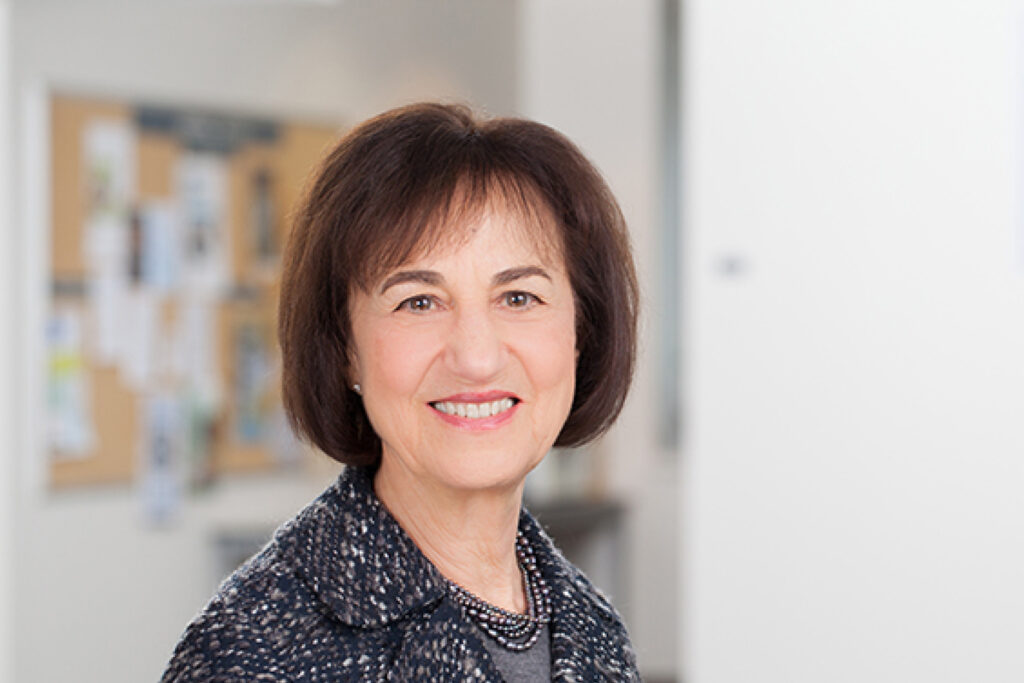 It is with profound sadness that we share the news that our dear friend and esteemed colleague Professor Marion Bogo passed away on September 26, 2021.
A trusted mentor, beloved and talented educator, and world-renowned expert, Professor Bogo transformed social work education and practice both in Canada and across the globe, instituting major innovations that led to the development of new knowledge and ground-breaking programs. With her unfailing commitment to creating, testing, and implementing cutting-edge educational practices in social work field education and competency evaluation, Professor Bogo had an enormous influence on preparing generations of social workers and social work educators. Her decades-long dedication to improving the way Canadian social workers are educated has contributed directly to the wellbeing and health of individual Canadians and of society as a whole.
Marion Bogo began her career as a social worker in family and mental health services, after completing undergraduate and graduate social work programs at McGill University in Montreal in 1965. In 1976, she completed an Advanced Diploma in Social Work at the University of Toronto and joined U of T's Faculty of Social Work as a full-time faculty member in 1979. Not content to function merely as an excellent teacher, she quickly took on what was to be her life's work: university-community leadership and research dedicated to improving social work education. In this, she shone brilliantly and emerged as one of the world's leading scholars in the field, becoming widely regarded in North America as "the dean of social work education research."
In 2007, Professor Bogo was among the first recipients of the University of Toronto's inaugural President's Teaching Award – the institution's highest honour for teaching – which recognizes sustained excellence in educational leadership, teaching quality, and educational innovation. For over four decades, she has been a much-loved member of our community, known for her unwavering support and mentorship of junior faculty and doctoral students, many of whom have gone on to become leading educators and scholars in their own rights.
Professor Bogo was the recipient of many honours in recognition of her extraordinary contributions to the field of social work and social work education. In May 2015, she was invested as an Officer of the Order of Canada for her achievements as a scholar and teacher, and for advancing social work practice in Canada and abroad. The citation read:
Marion Bogo has had a far-reaching impact on the academic discipline and practice of social work. A professor, scholar and administrator at the University of Toronto, she is regarded for her extensive work in curriculum design for social work programs, notably in the area of field education. She is also a pioneer in developing standardized evaluation methods, which are used by instructors worldwide to assess professional competency. She continues to share her expertise with schools of social work across Canada and beyond our borders.
Through her stellar academic career Professor Marion Bogo has been a leader in theory building and empirical study of field education contributing to new knowledge and educational practice internationally. She has been an extraordinary supporter of her fellow faculty and students, a ground-breaking scholar in curriculum development, a dedicated social worker and classroom teacher for generations of students, and a devoted community leader. She will be dearly missed.
— Professors Faye Mishna and Cheryl Regehr
---
On Wednesday, September 29th, U of T's flag at Simcoe Hall was flown at half-mast in Professor Marion Bogo's honour.
U of T News published the piece: "U of T's Marion Bogo 'shone brilliantly' as a scholar and mentor in social work."
---
Photo of the flag at half-mast by Harry Choi.