Charmaine Williams is promoted to the rank of full professor
Categories: Charmaine Williams, Faculty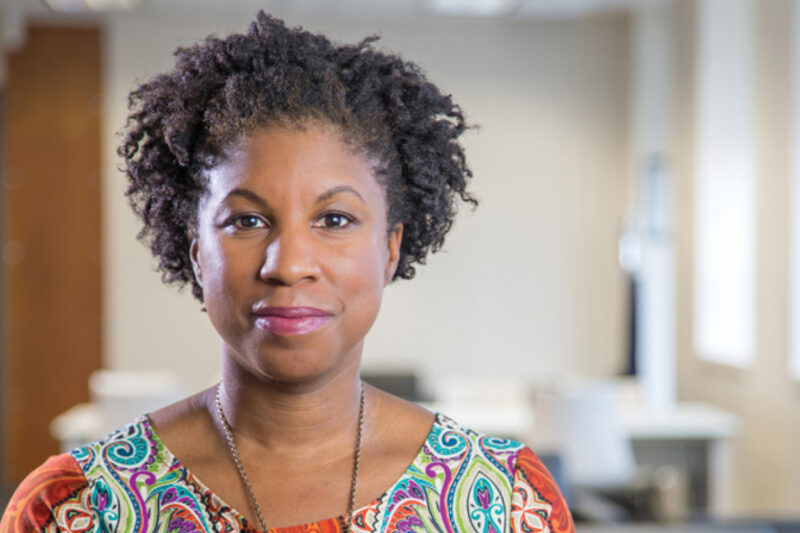 I am delighted to share with you that Professor Charmaine Williams has been promoted to the rank of full professor. This promotion is effective July 1, 2020.
Professor Williams is a highly engaged scholar, who is broadly interested in the intersection of mental health and social justice. She examines primary domains such as the experiences of persons and families who are consumers of mental health services and the health and wellbeing of marginalized populations who are living with mental illness.
Her scholarship reflects both quality and quantity, methodological and theoretical significance, and research innovation. She is pursuing novel questions that are advancing her field of mental health and racial disparities.  Professor Williams' outstanding scholarship is equally matched with a high degree of care and quality devoted to her teaching, as well as significant contributions to the Indigenous Trauma and Resiliency (ITR) Program.
Please join me in congratulating Charmaine on this significant and well-deserved accomplishment, which is also a reflection of the excellence of this Faculty.
We look forward to acknowledging this significant accomplishment in person when it is safe for us to do so.
Sincerely,
Dexter R. Voisin
Dean & Professor
Sandra Rotman Chair in Social Work