"Setting Leaders Apart: The Big 8 Capabilities," with Dr. Rose M. Patten
September 9, 2020 @ 11:00 am

-

11:30 am
On September 9, the Factor-Inwentash Faculty of Social Work is delighted to welcome Chancellor Rose Patten who will deliver the keynote Heart, Mind and Science of Social Work lecture at this year's conference for incoming Master of Social Work students. Dr. Patten will present the lecture "Setting Leaders Apart: The Big 8 Capabilities."
"It will be very inspiring for our students to have someone of Dr. Patten's caliber and status share her insight on leadership," says Dean Dexter Voisin. "Social workers provide valuable services across disciplinary lines and are well suited to assume important leadership roles, which we are deliberately focused on enhancing."
A highly sought-after authority on leadership in both corporate and community settings, Dr. Patten is the University of Toronto's 34th Chancellor and has dedicated her impressive career to the study and practice of leadership — a skill she sharpened as a senior leader in the Canadian financial services industry.  In 2007, she was inducted into the Hall of Fame of Canada's Top 100 Most Powerful Women Awards. In 2017, she was appointed an Officer of the Order of Canada.
Setting Leaders Apart: The Big 8 Capabilities
Presented by Chancellor Rose Patten
Heart, Mind and Science of Social Work Lecture
Wednesday, September 9
11:00 – 11:30am
This lecture will be presented via Zoom.
> Click here to register
---
ABOUT CHANCELLOR ROSE M. PATTEN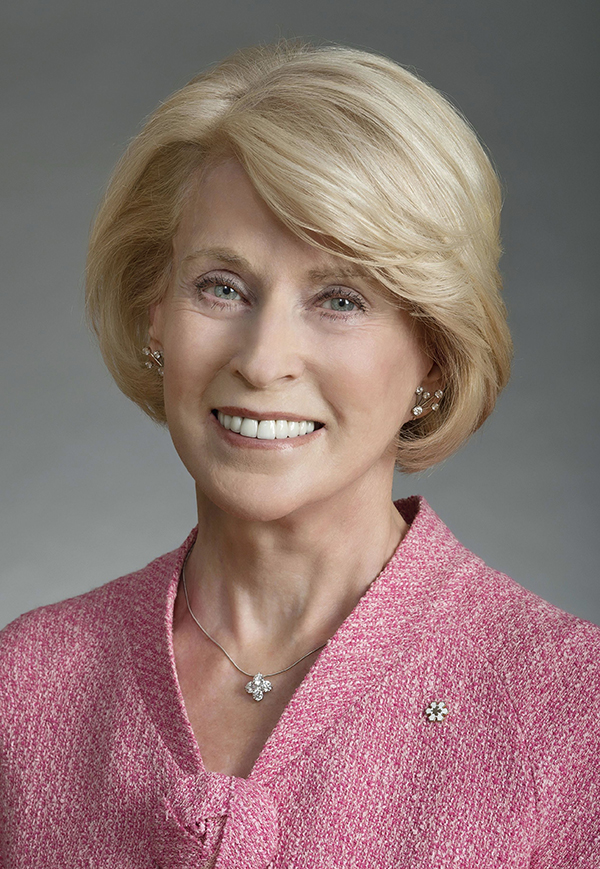 Rose Patten is the 34th Chancellor of the University of Toronto.
Currently Special Advisor to the CEO and Senior Executives at BMO Financial Group, Dr. Patten is well known from her 30-year career as a senior leader in the Canadian financial services industry.
Dr. Patten has extensive experience as an advisor in the fields of senior leadership development and succession, strategy execution, and governance, in corporate and community settings. At U of T, currently she is Executive in Residence and Adjunct Professor in executive leadership programs at the Rotman School of Management. She is also a member of Massey College.
Dr. Patten served on U of T's Governing Council for nine years, from 1998 to 2007, including three years as Chair, from 2004 to 2007. She chaired the Task Force on Governance, whose report in 2010 included the recommendations that led to the University's current tri-campus governance structure. She has also established several scholarships, fellowships, and awards, and supported the education of women, underprivileged children, and new Canadians.
In addition to her service to U of T, Dr. Patten has built an extensive record of leadership in other major institutions and organizations. From 2014 to 2017 she was Chair of the Board of Trustees of The Hospital for Sick Children. She has also served as a director on the boards of the National Ballet of Canada and the Heart and Stroke Foundation of Canada. In 2019 she was appointed to the boards of Canada Company and the Canadian Foundation for Physically Disabled Persons.
In 2009 the University of Toronto awarded Rose Patten the degree Doctor of Laws, honoris causa, for her leadership as a role model for women executives in Canadian banking, for her community volunteerism and for her service to the University. In 2017 Dr. Patten was appointed an Officer of the Order of Canada.