Postponed: Distinguished speaker series lecture: The Right Honourable Michaëlle Jean
May 10 @ 6:30 pm

-

7:30 pm
After a collegial and productive conversations with the Right Honourable Michaëlle Jean and the FIFSW Alumni Association leadership, we have all mutually decided to postpone our Distinguished Speaker Series, in which Madame Jean was scheduled to have given a talk on Monday May 10, titled "Seizing the Moment to Build a Movement: A Call to Action to Eradicate Systemic Racial Discrimination." This was a timely and much-needed discussion for our community and the country at large. We very much look forward to hosting her at a later date.
---
The Factor-Inwentash Faculty of Social Work
Distinguished Speakers Lecture Series presents
Seizing the Moment to Build a Movement:
A Call to Action to Eradicate Systemic Racial Discrimination
With The Right Honourable Michaëlle Jean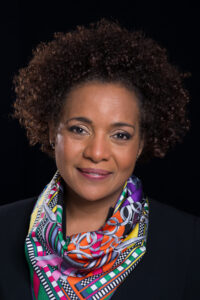 Drawing from her extensive experience as a child refugee, activist in the women's movement, journalist, 27th Governor General of Canada, UNESCO Special Envoy for Haiti, 3rd Secretary General of the International Organization of La Francophonie and world-renown diplomat, the Right Honourable Michaëlle Jean will call on all women, men and young people of conscience to join forces and reinvent the world, free from the ignominy of racism.
It takes a village, the whole spectrum of our diversity, a plurality of perspectives, ideas and many creative spirits to overcome all forms of exclusion and marginalization.
Because we share the roots of a common history, this concerns us all. Please join the effort.
Michaëlle Jean is the 27th Governor General, Commander-in-Chief of Canada, sworn in September 27, 2005, for a five-year mandate. As soon as the mandate ended, on October 1st, 2010, the United Nations immediately called on her to become UNESCO Special Envoy to support reconstruction efforts in Haiti, her country of birth devastated that same year as a result of a powerful earthquake that killed hundreds of thousands, with as many wounded and displaced. From 2011 to 2014, Michaëlle Jean also served as Chancellor of the University of Ottawa, where her offices as UNESCO Special Envoy were hosted. On November 30, 2014, Michaëlle Jean then became the 3rd Secretary General of La Francophonie at the 15th Summit of Heads of State and Government held in Dakar, a position to which she devoted her whole energies from January 2015 to 2019. Together with her husband, filmmaker Jean-Daniel Lafond, she founded and chairs the Michaëlle Jean Foundation, whose programs support, through art and culture, civic initiatives alongside some of the most vulnerable and disenfranchised young people in Canada.
---
About the Distinguished Speakers Series
The Distinguished Speakers Series, created by the Alumni Association in honour of the Faculty's 100th anniversary in 2014, brings leading edge thinkers to the Faculty annually, in perpetuity, to explore avant-garde issues. By fostering debate and dialogue about crucial societal challenges, these lectures benefit students, alumni, researchers and the community.
To support the Distinguished Speakers Series, please click here.
Past speakers include: Naomi Alboim, Setsuko Thurlow, Marie Wilson, Jane Middelton-Moz, and Margaret Norrie McCain.