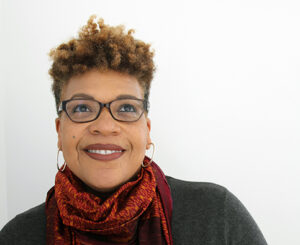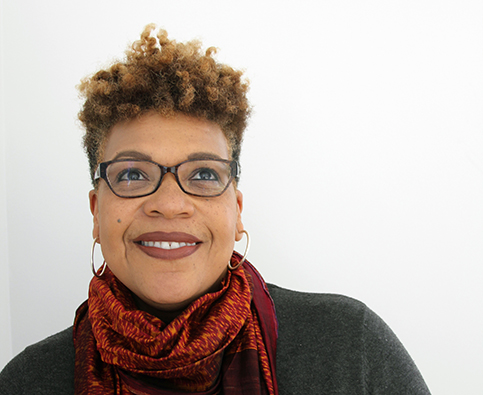 Tanya L. Sharpe
Associate Professor
Factor-Inwentash Chair in Social Work in the Global Community
Ph.D., Boston College
Phone Number:
416-946-0218
Research Interests:
Homicide
Victims
Trauma
Blacks
Community Based Research
Biography:
Tanya Sharpe joined the Factor-Inwentash Faculty in July 2018 after serving as an Associate Professor at the University of Maryland, Baltimore School of Social Work for 11 years. She received her Ph.D. in Social Work from Boston College located in Boston, Massachusetts. 
Dr. Sharpe is a community-engaged researcher who examines sociocultural factors that influence the coping strategies of Black family members and friends of homicide victims for the purpose of developing culturally responsive approaches and sustainable opportunities allowing Black communities to survive the aftermath of homicide. Dr. Sharpe is the founder and director of the Centre for Research & Innovation for Black Survivors of Homicide Victims (The CRIB), a multidisciplinary initiative designed to advance research, policy and practice for and with Black survivors of homicide victims throughout our global community.  In addition, to several research projects, The CRIB also hosts a popular Instagram Live series entitled 30@8:30, where Dr. Sharpe alongside community and academic guest experts explore how structural violence and homicide in its many forms has traumatically impacted some of our most vulnerable populations.  
Dr. Sharpe has developed culturally appropriate interventions and best practices designed to assist African-American survivors of homicide victims in the management of their grief and bereavement. Her comprehensive Model of Coping for African-American Survivors of Homicide Victims (MCAASHV) (Sharpe, 2015) has informed the development of a psychosocial educational intervention (Sharpe, Iwamoto, Massey & Michalopoulos, 2018), and a tool of measurement designed to assess the needs and coping strategies of African-American survivors of homicide victims. 
Through interdisciplinary and community collaborations, Dr. Sharpe's current research focuses on advancing our understanding and delivery of services to African, Caribbean and Black survivors of homicide victims in the United States and Canada with the goal of continuing to expand this work to other countries.  
Dr. Sharpe currently holds the Endowed Chair in Social Work in the Global Community at the Factor-Inwentash Faculty of Social Work and is the recipient of multiple awards: Boston College School of Social Work's Distinguished Alumni Award, the Governor of Maryland's Victim Assistance Award, the NASW Maryland Chapter's 2016 Social Work Educator of the Year, the Dr. Martin Luther King Diversity Recognition Award for Outstanding University of Maryland, Baltimore Faculty, the Dr. Martin Luther King, Special Recognition Award for co-developing a course entitled Freddie Gray-Baltimore: Past, Present and Moving Forward, and the University of Maryland's Organization of African-American Students in Social Work's Inaugural Spotlight Award. 
Dr. Sharpe's research has been funded by the U.S. Department of Justice (DOJ), Office of Justice Programs (OJP), Office for Victims of Crime (OVC), the Social Sciences and Humanities Research Council (SSHRC) of Canada, and the Anti-Racism Directorate of the Province of Ontario.